Wild trout, a variety of rivers, sun and gastronomy combine to make the Spanish Pyrenees an irresistible trout fly fishing destination.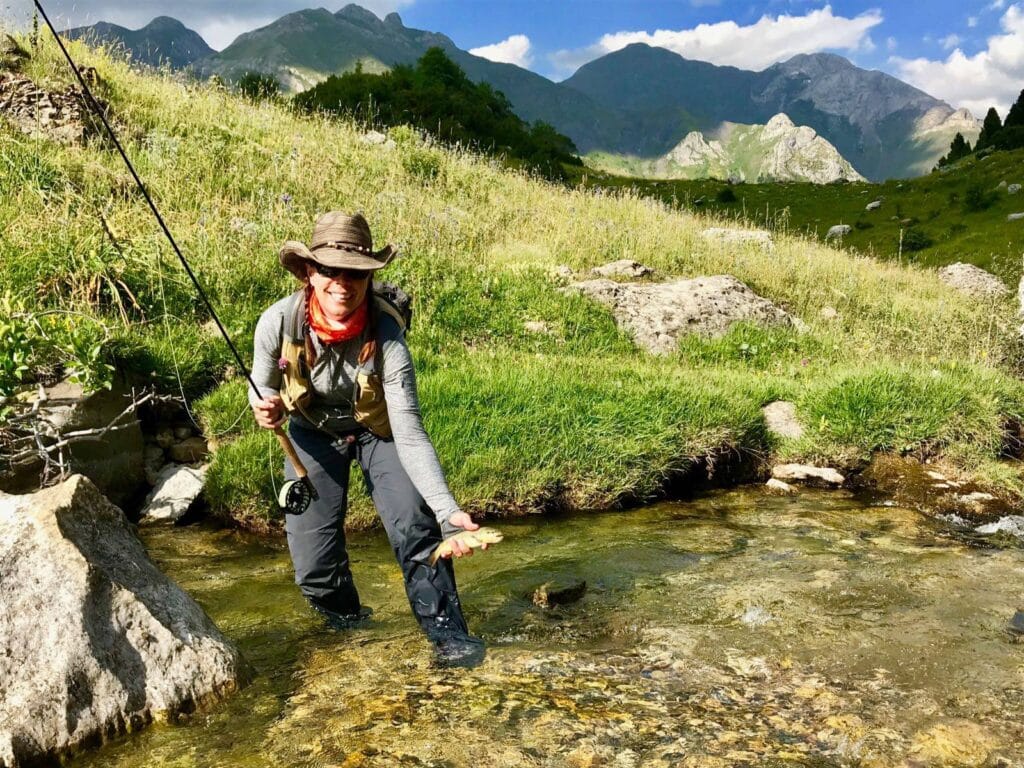 Lesser known than the trout fishing in other areas of Europe, its charm has long-attracted aficionados with the likes of Ernest Hemingway in his 1926 novel, 'The Sun Also Rises', reflecting on the beauty of the offering here.
The trout that inhabit the waters of the Spanish Pyrenees are considered by some scientists to be the oldest variety of trout on the entire European continent. This living 'fossil' is a sub-species of brown trout belonging to the Mediterranean group that survived the last Ice Age. These Mediterranean trout, also known as zebra trout, are native, endemic and 100% wild. They're beautiful too, with a profusion of characteristic small black and red circles surrounded by a white halo and four dark stripes crossing the body.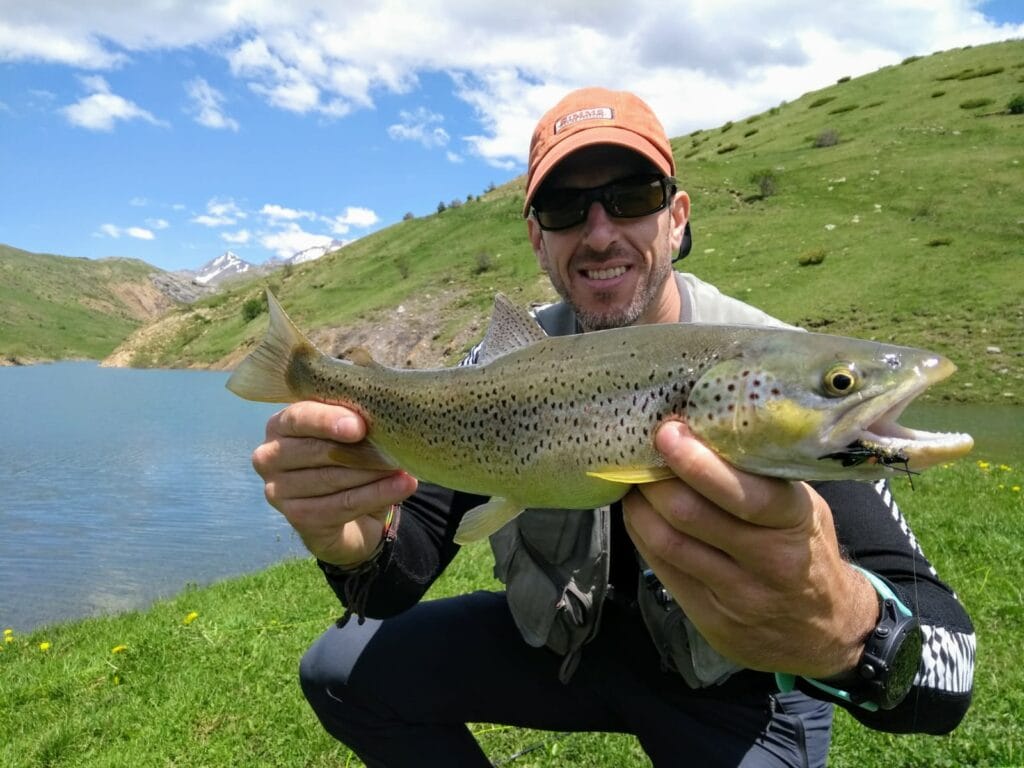 Among the many different options for fly fishing are high mountain lakes, stunning mid-size mountain streams, and pre-Pyrenean plains where there's the chance of catching a big trophy brown trout. Together, this glorious landscape supports a good population of trout with fishing possible from March to December.
Our Spanish fly fishing packages are flexible in terms of length of stay and number of fishing days. The trips can be tailored to individual anglers, fishing-focused groups, and mixed groups of anglers and non-fishers.
For more information about fly fishing in the Spanish Pyrenees please contact Alex Jardine. Alternatively you can call our office on +44(0)1980 847389.