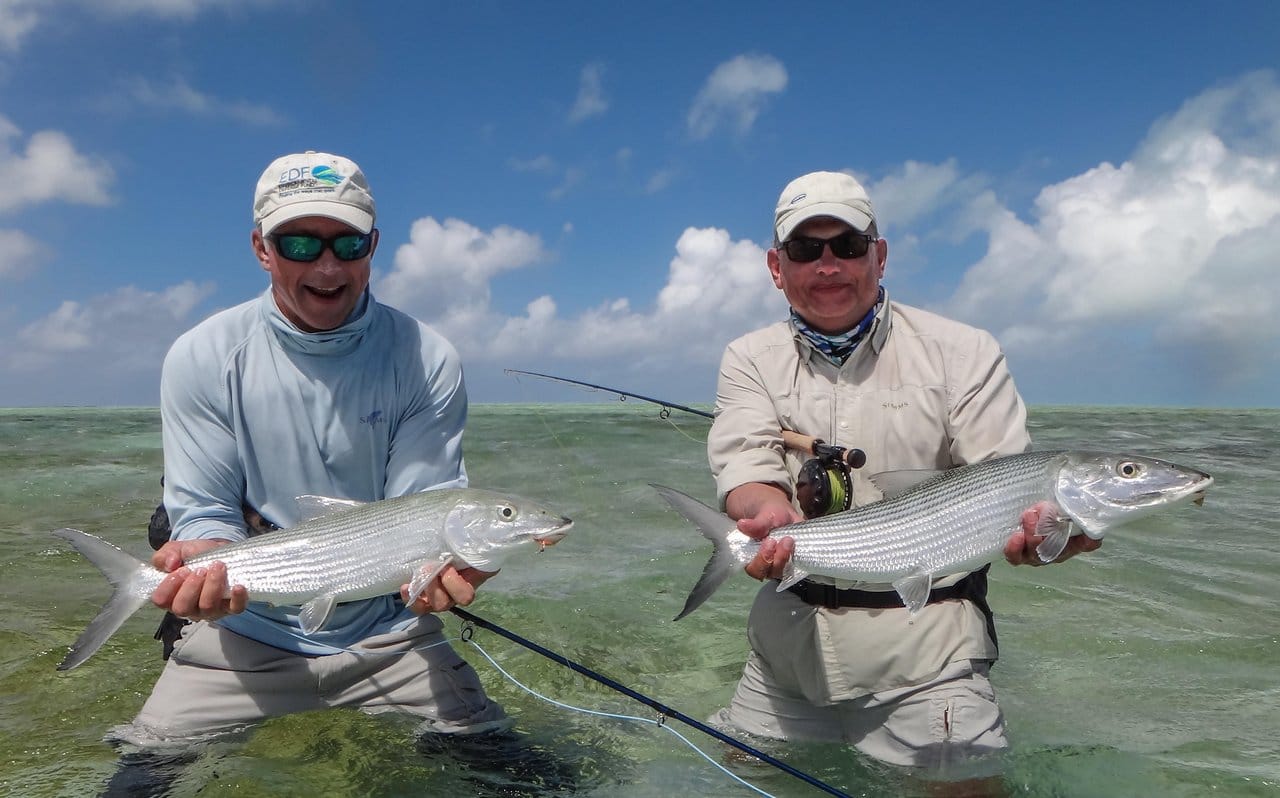 The crossing out to St Brandon's this week was a little rougher then usual however the promise of some fresh cool water being flushed onto the flats had all of us champing at the bit to get there and experiencing the bonefishing we is comparable if not better than anything else on the planet.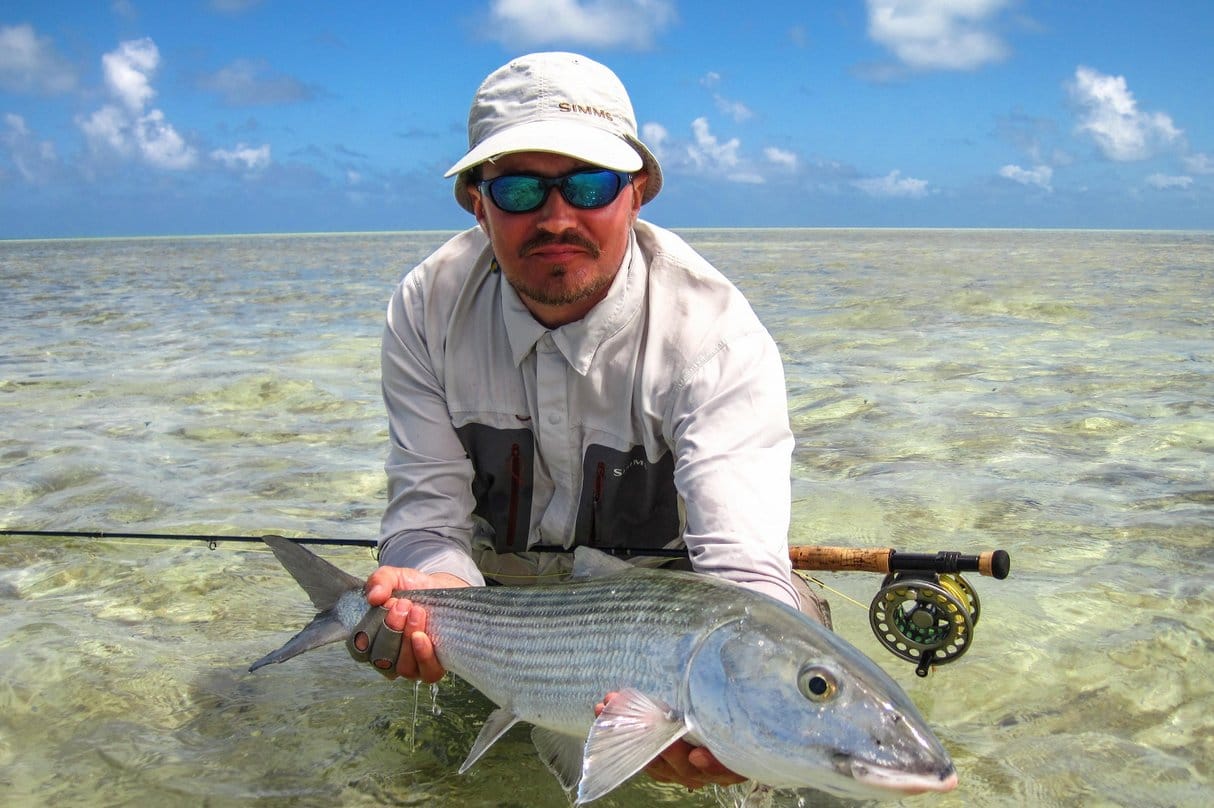 We set out on arrival and immediately into some world-class angling. There were schools of fish the size of tennis courts as well, as well as the highly prized large single singles & doubles that tailed along the edges with the arrival of freshly oxygenated water. The tone for the week had been set and it was business as usual as far the Bones were concerned. By the end of the week we had landed and weighed 396 fish between 7 rods at an average weight of 6,9lbs, with the biggest fish weighing in just over 10lbs. That may sound like quite an achievement but in truth it is pretty standard, especially if one considers two our guests fished almost exclusively for Permit and the odd GT.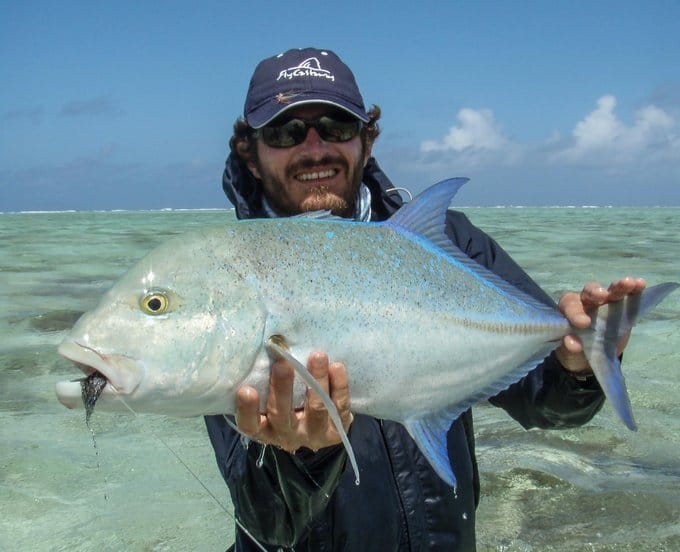 So as far as the Permit fishing went, this proved frustrating to be honest. There were very good numbers of the 'Devil Fish' on the flats this week and the guys had there fair share of shots, but as it goes with Permit we saw plenty, had our fair share of shots and hooked a couple. To give you an idea, Andrew had a big fish pick up the fly and speed away, with the fly set solid, only for his tippet to pop leaving both angler and guide lost for words. Oh well…we'll get them back I can assure you! There was however some really nice Golden Trevally as some good Sized Yellow Dot Trevally around this week and on one day Yuri managed to land four of these incredibly Goldens, which was a real highlight.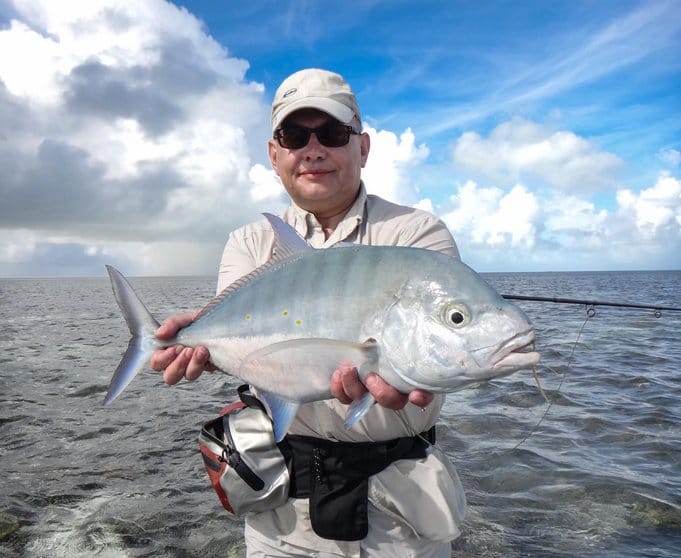 Then we get to the infamously large St Brandon's GT's. Aleksei managed to get a monster of a fish to eat. Sadly however the 'GT Fever' grabbed hold of him and he froze. To his credit though it was a great cast and it was one off the biggest fish I have ever seen. In truth I'm not sure we would have landed it though….it was scary big plus properly peed off. Either way it was incredible to see!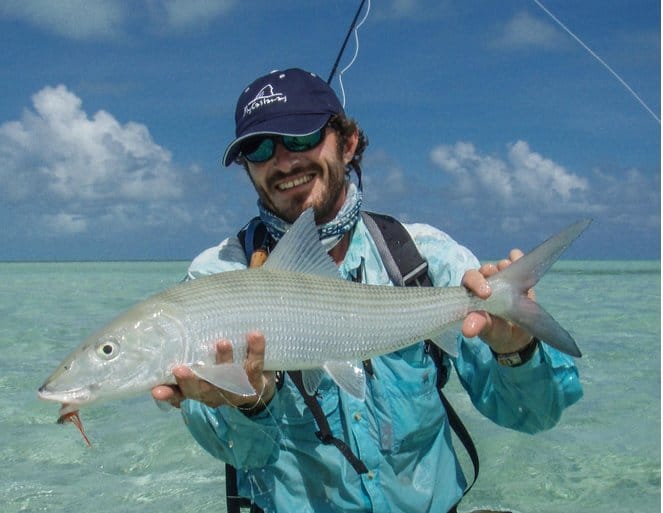 On the last day, myself, Chris and Andrew fished down south and got into some fish, one of which was a real pig. Unfortunately our misfortune continued with fly line parting …bad luck Chris! Andrew did manage to land a healthy fish of 90cm plus we got three nice Blue fin. There good number of Geets seen in the last day and one can only hope they will show themselves again this coming week. the bones were however still around in in fine form and we capitalised.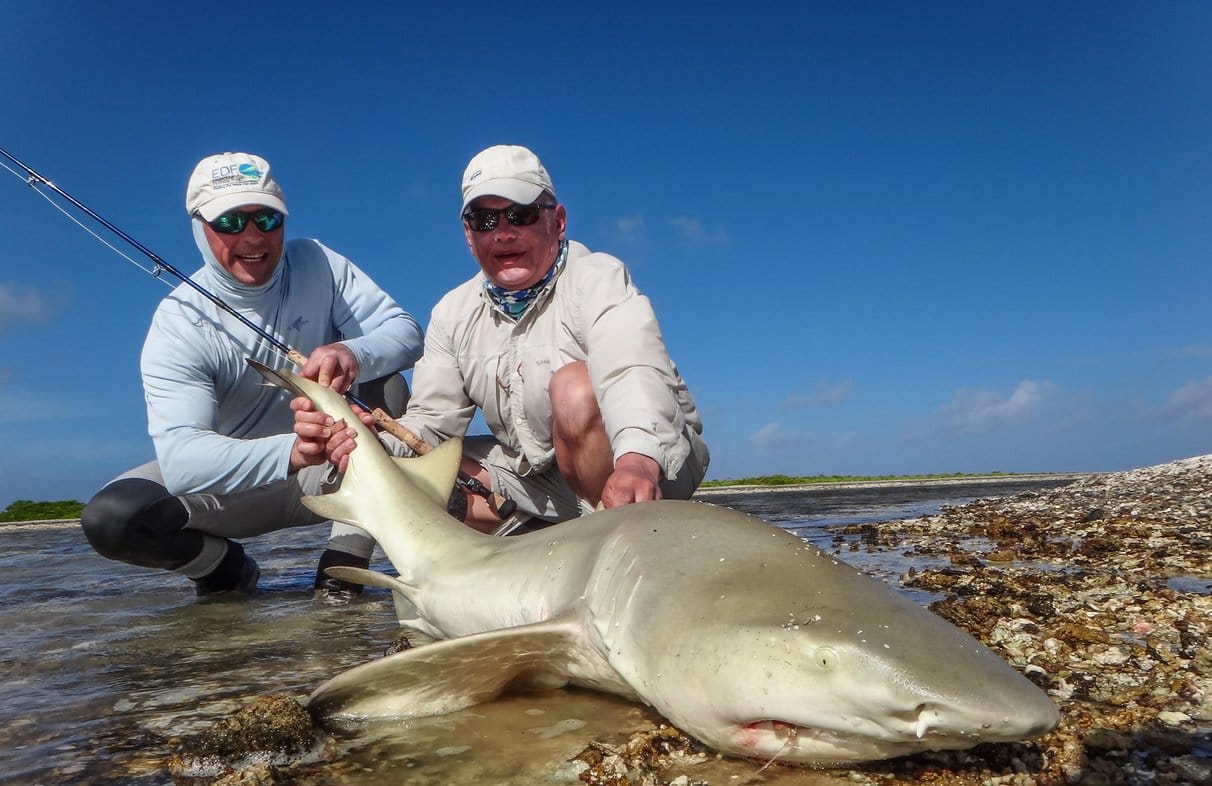 Of other interest was a large Lemon Shark that Igor landed. He had a particular inquisitive fish come and say hi earlier in the week, so this was payback!
All in all, it was a good week that with a bit of luck could have been a great one. Our feeling though is our clients had a really good time and I hope we get fish with them all again.
If you would like more information on St Brandon's or to hold space, please contact us by email or call us on 01980 847389.