The week started off with guides and clients facing some unusually high water neap tides. Whilst St Brandon's consistently produces skinny water Bonefishing for 7lb plus singles and doubles, a higher than expected neap makes it a challenge even at this world class fishery. We did however manage to get our guests into some good-sized shoaling Bonefish, which although not textbook stuff, still impressed in terms of their average size and strength!  The first day saw us getting stuck into the Bones, as well as getting some shots at Permit. Sadly however Eugene's brief 'on….off' was the closest we came on day one with our infamous rivals. Gut wrenching for sure, but seeing that silver and gold fish eat is something to behold. Good friend Charlotte Chilcott from Aardvark McLeod was another member of our group during the week. Charlotte managed to hook her first Yellow-Dot Trevally on day one, but after a few seconds the hook unfortunately pulled. Thankfully her guide then spotted another 3 fish moving onto the sand spit and on her very next cast she managed to hook and land a really nice specimen. The following day was a bit more eventful, with large numbers of Bonefish as well as a prized 103cm GT, which was landed by an ecstatic Eugene. The fish had been spotted on the back of a Nurse Shark and after a well directed cast, a single strip lead to the fish charging off its host and engulfing the fly. These moments are certainly a real privilege to witness and be apart of. Sadly however not all our stories from day two ended well, as guide James had a similar situation unfold that tragically ended with the 130lb leader popping after a textbook hookup by Gordon. Our commiserations Gordon. A tough one for sure!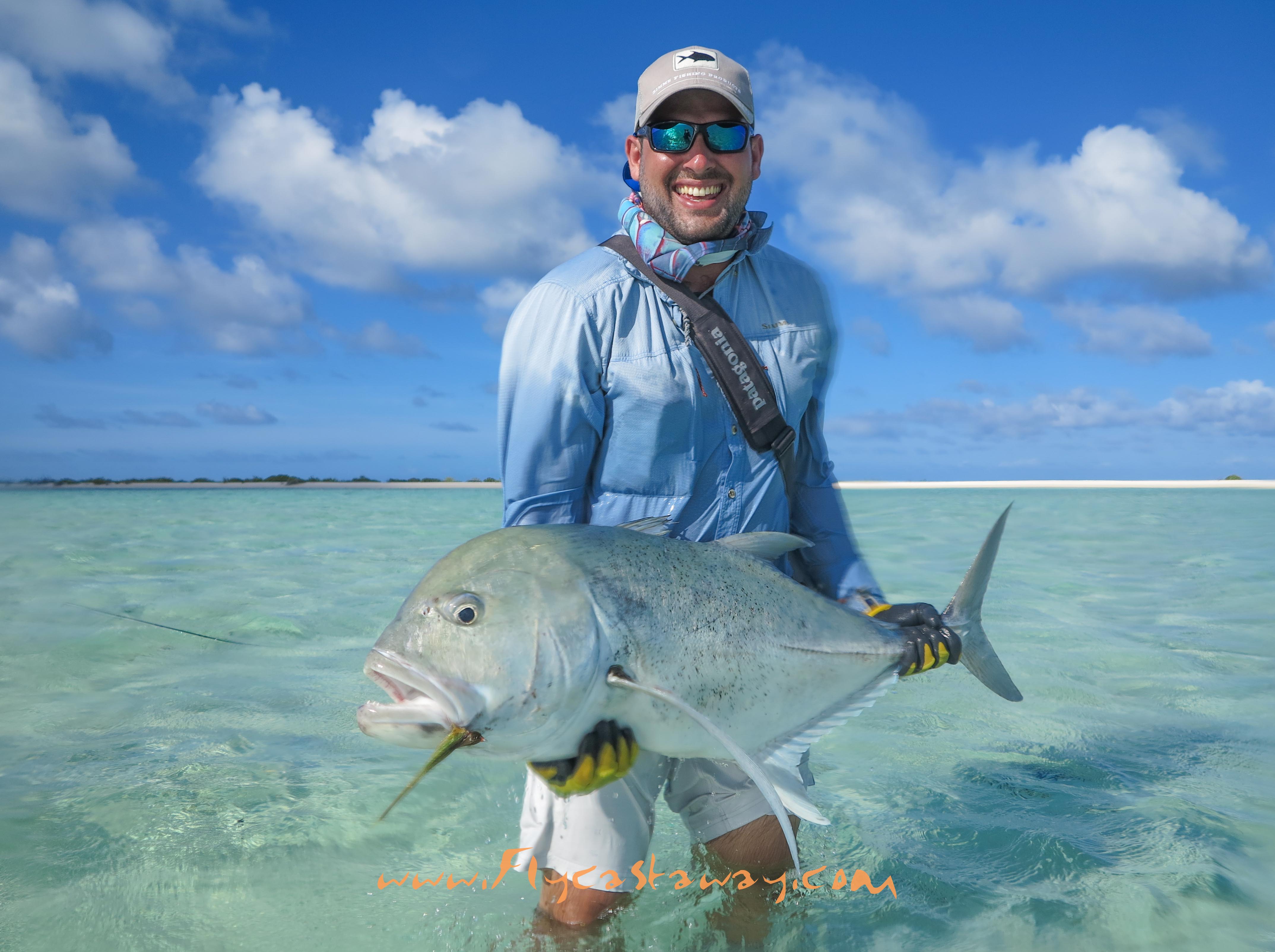 The next two days saw numerous Bones coming out, added to which the GT's showed up in good numbers and provided plenty of the intensity which our guests clearly enjoyed. Luck however seemed to be against us, even now, as multiple shots at GT's brought very little actual reward. The fish seemed slightly lethargic and would not commit to the fly. But one must remember these are not 20lb GT's were talking about, St Brandon's GT's generally measure 100cm plus, some in the 120-130cm range and getting fish of this caliber to eat is never cut and dried! Some good Permit, both cruising and tailing continued to be seen which added further intensity. Despite our best efforts however, other than a few follows and a couple of eats we could not get one to the net. Willem did manage to get his personal best Bone for the trip, a slab of fish that weighed in at 8.5 lb. He also landed his first ever Golden that had been found mudding in deeper water.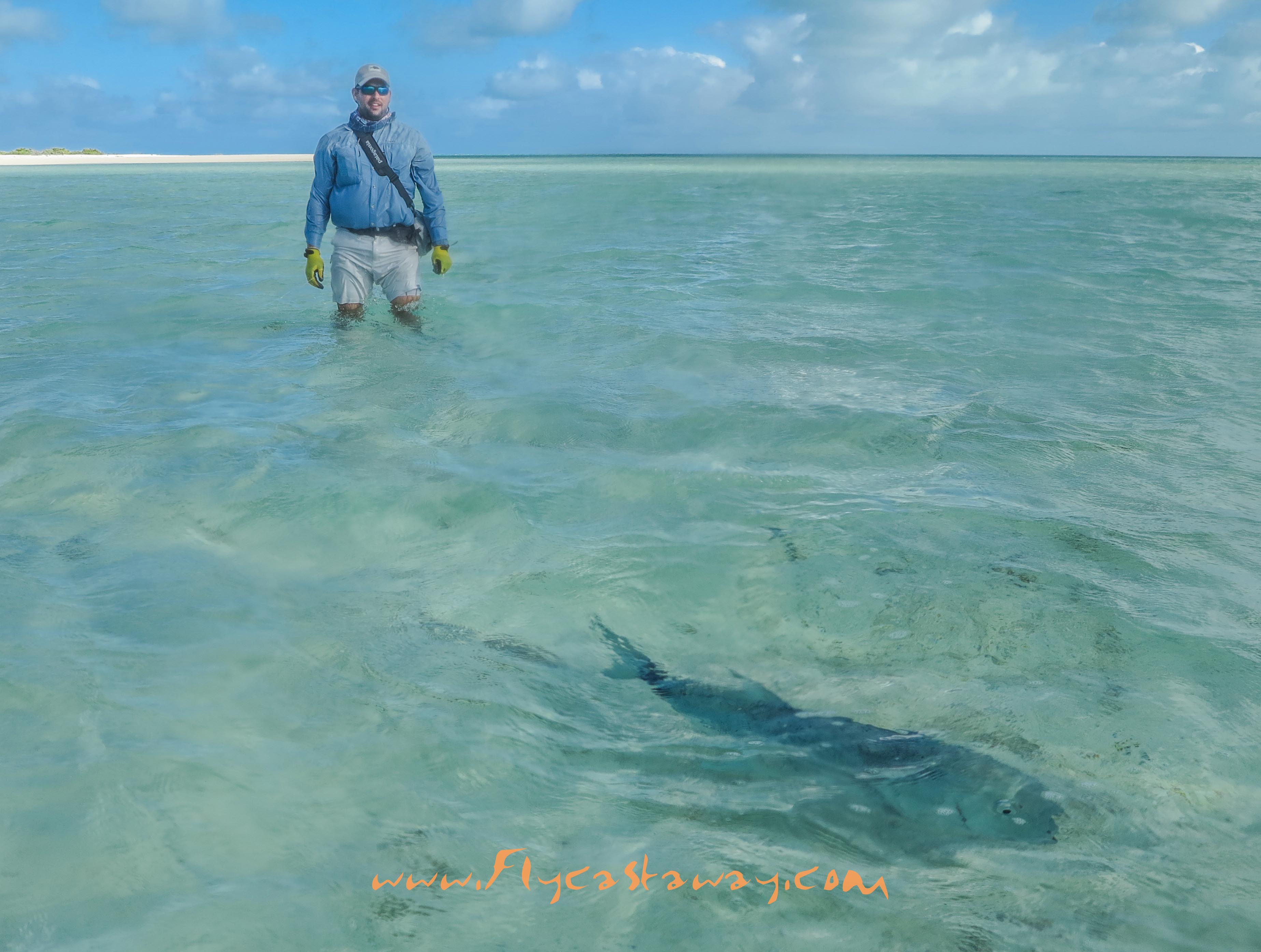 The following day saw some better fish making an appearance. Large Goldens were seen cruising with the shoaling Bones, plus we continued to get multiple shots at GT's hanging tight with Nurse Sharks. Oliver White had a throw at a large group of hungry GT's that were trailing 4 huge sharks. After a few strips he watched as the GT's raced forward and began fighting over over his fly pattern, one of which shouldered the others out of the way by breaching and eating, breaching and engulfing the fly just meters away from the boat. He fought the big fish hard, stopping it just before it could run him into the coral. Success at last! He had landed an awesome specimen of 112cm. Congrats Oliver!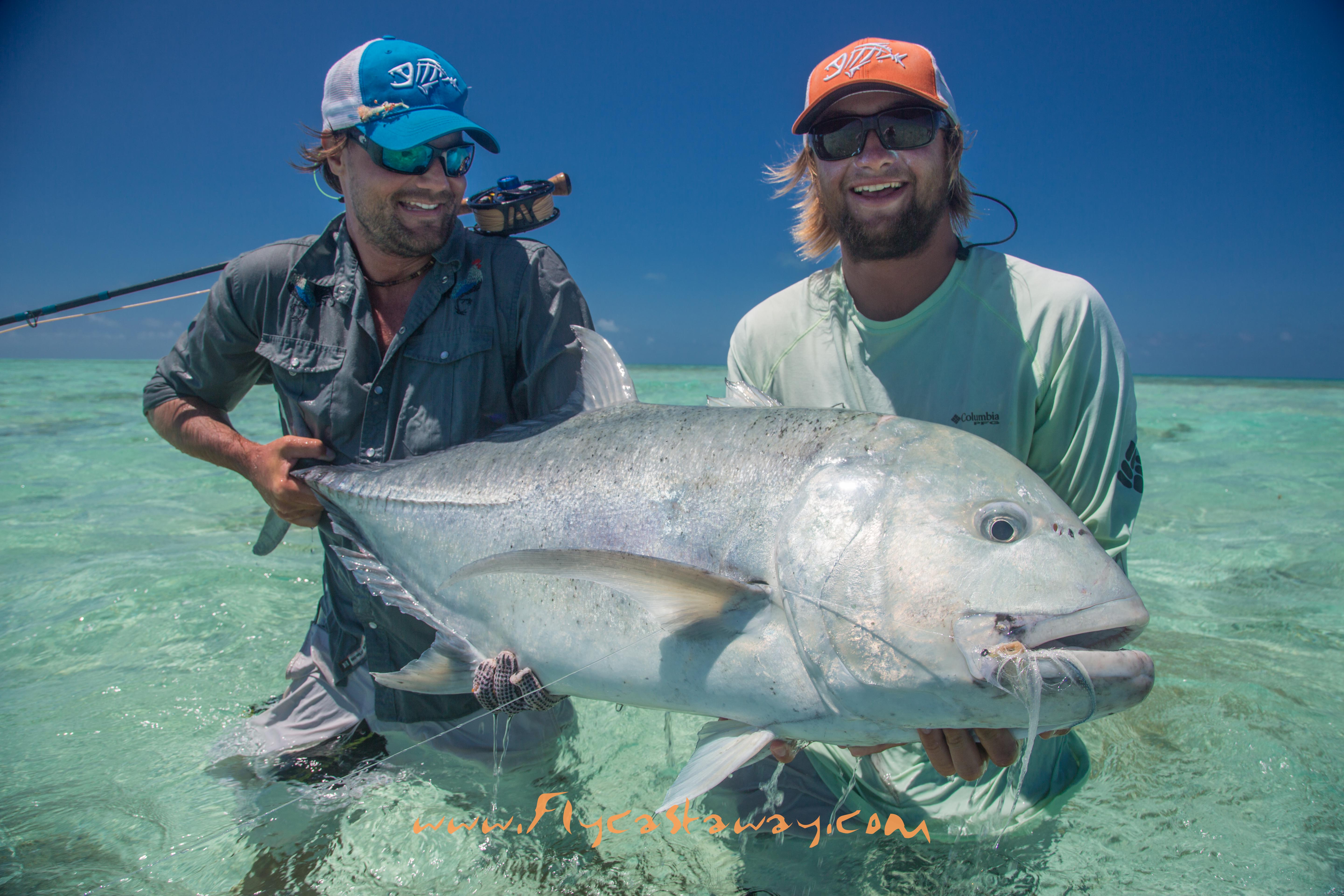 Our final day saw us exploring the southern section of the atoll. Some good Permit and Goldens were seen tailing in the surf but we struggled to get the fly in front of them. Further down the atoll we encountered some more very large Permit, as well as host of Trevally species, including one nice Yellow Dot which was landed by Eugene. Some good Bones, a large single Bluefin landed by Oliver, as well as an interesting double up on a Yellow-Dot and a sizeable Bone by Gordon and Charlotte brought a positive end to the trip. The fishing had been tricky with the unusually high neap tides, however some really special fish and a great group of people really made this a week the guide team will never forget.Thank you to all involved, it was terrific spending time with you on this special atoll.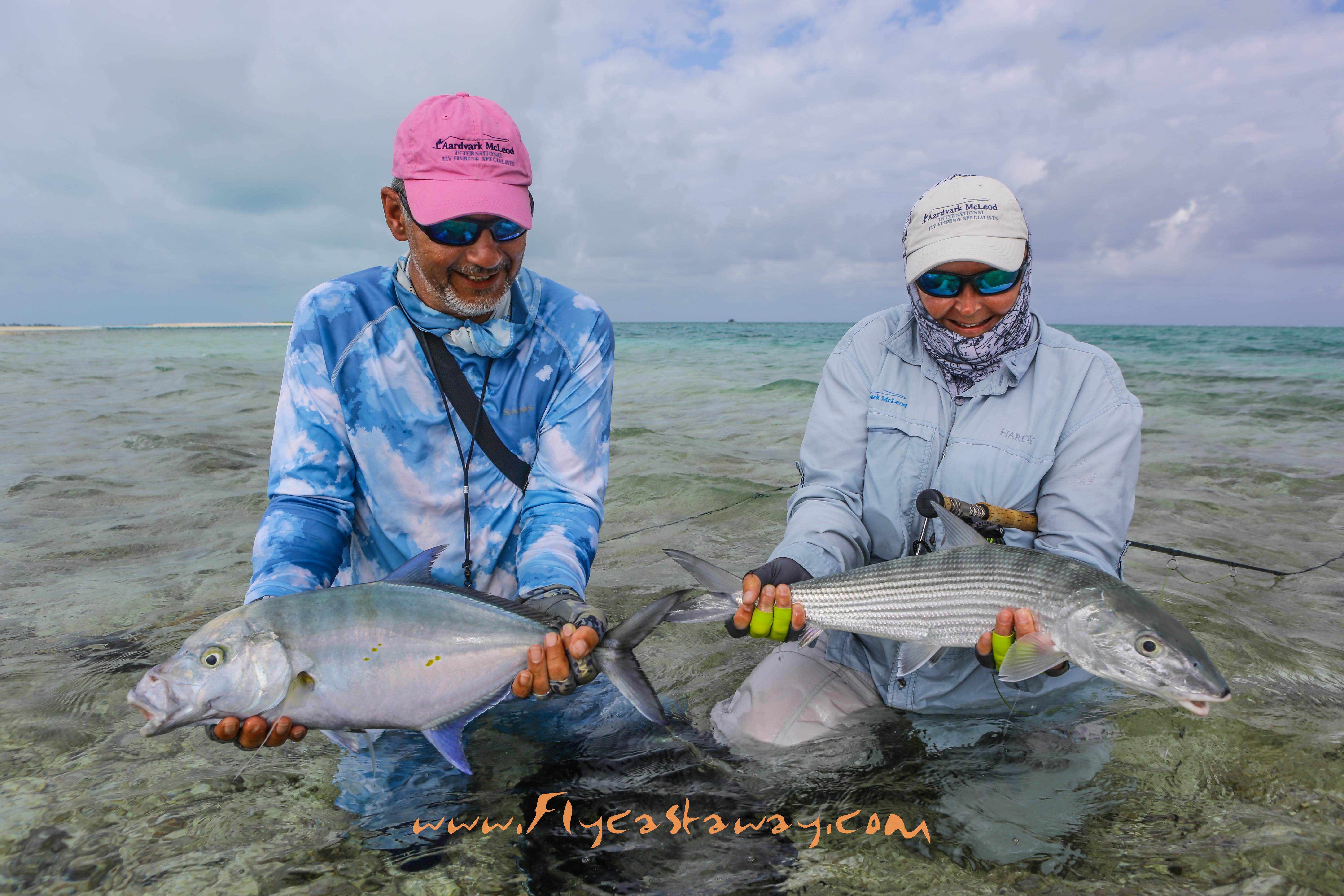 Cheers from the guide team!
For more details on Alphonse or to hold space please contact Charlotte Chilcott or call us on 01980 847389
01980 847389.