As we saw Port Louis disappearing in the distance we were itching to get back to St Brandon's after a few days in port. Nick and I accompanied the clients on the Gryphon to later meet up with Brad and Tim who had stayed behind on the atoll. Our group this week consisted of a couple of regular Australian clients Peter and Harvey, along with another two of their Aussie mates, Jeff and Louis from the US as well Graham and Lance from SA. After a reasonable crossing we anchored up where Tim and Brad were waiting for us.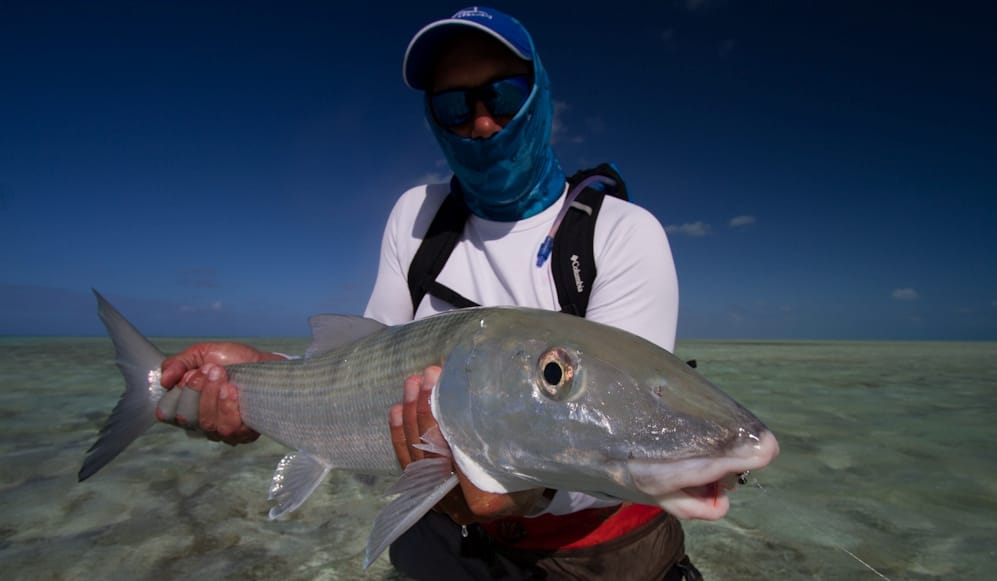 After a brief planning session all four of us and our eight guests headed out with high hopes. We had neap tides to begin with and as such our main focus would revolve around the bonefish with one or two clients looking at a possible trophy. It didn't take long before the accounts were opened as the bones were spread out all over the flats and the guys climbed in. This set the tone and for the first the chaps experienced Bonefishing which can only be experienced on St Brandon's. Although none were landed in the first two days, good numbers of permit were around….it was surely going to be matter of time.
Jeff and Louis who were being guided by Nick had a cracker 3rd day landing a good number of bones over 8 lbs including two fish over the 10 lbs mark. It didn't take long before the other guys joined the party with Lance also joining the 10lb club. Not to be out done Harvey landing a beautiful 11.5lb bonefish, which in any environment is a fish of a lifetime…. congrats Harv!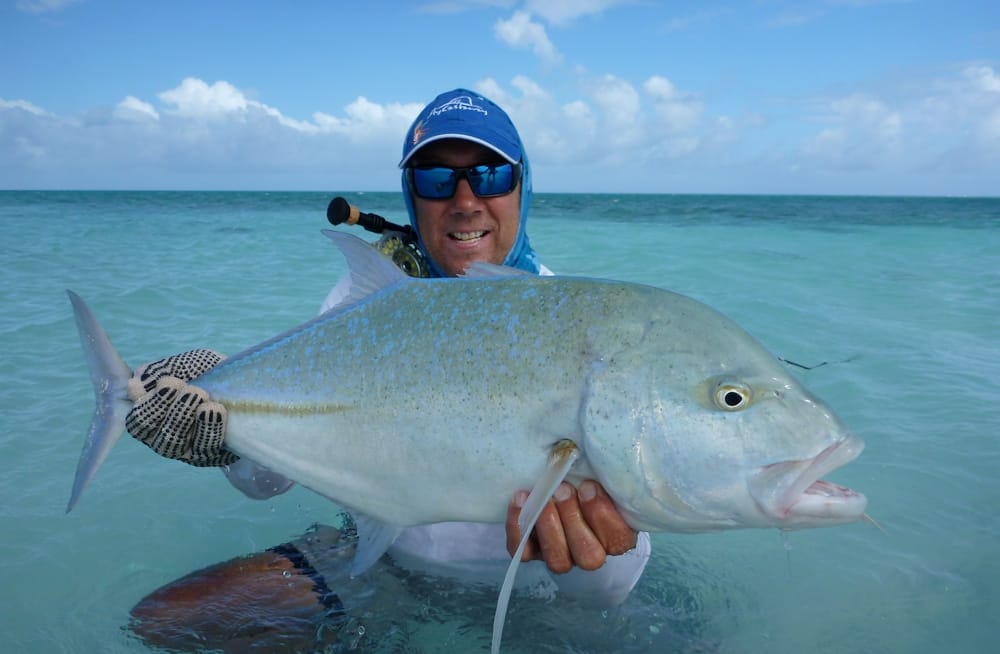 On day 4 Lance and Graeme made it clear to me that they really wanted to go for permit as their bonefish expectations has been more than met. The day however started once again with good numbers of bonefish, and unable to let the opportunity slip by, Lance and Graeme cashed in on some quality fish. Our last walk before lunch was just below Yellow Flat and off the bat we started seeing some good permit feeding in some shallow depressions. Just as we were about to have lunch Lance hooked up with a beautiful 12 lbs permit which had our hearts in our mouths as it headed straight for the coral bommies. After chasing it for a while the fish finally made it to the net, following which there were smiles all round and a sense of great relief and accomplishment. The afternoon session provided more good shots on Permit but sadly we didn't manage to get any to eat. All in all though, it was an awesome day out.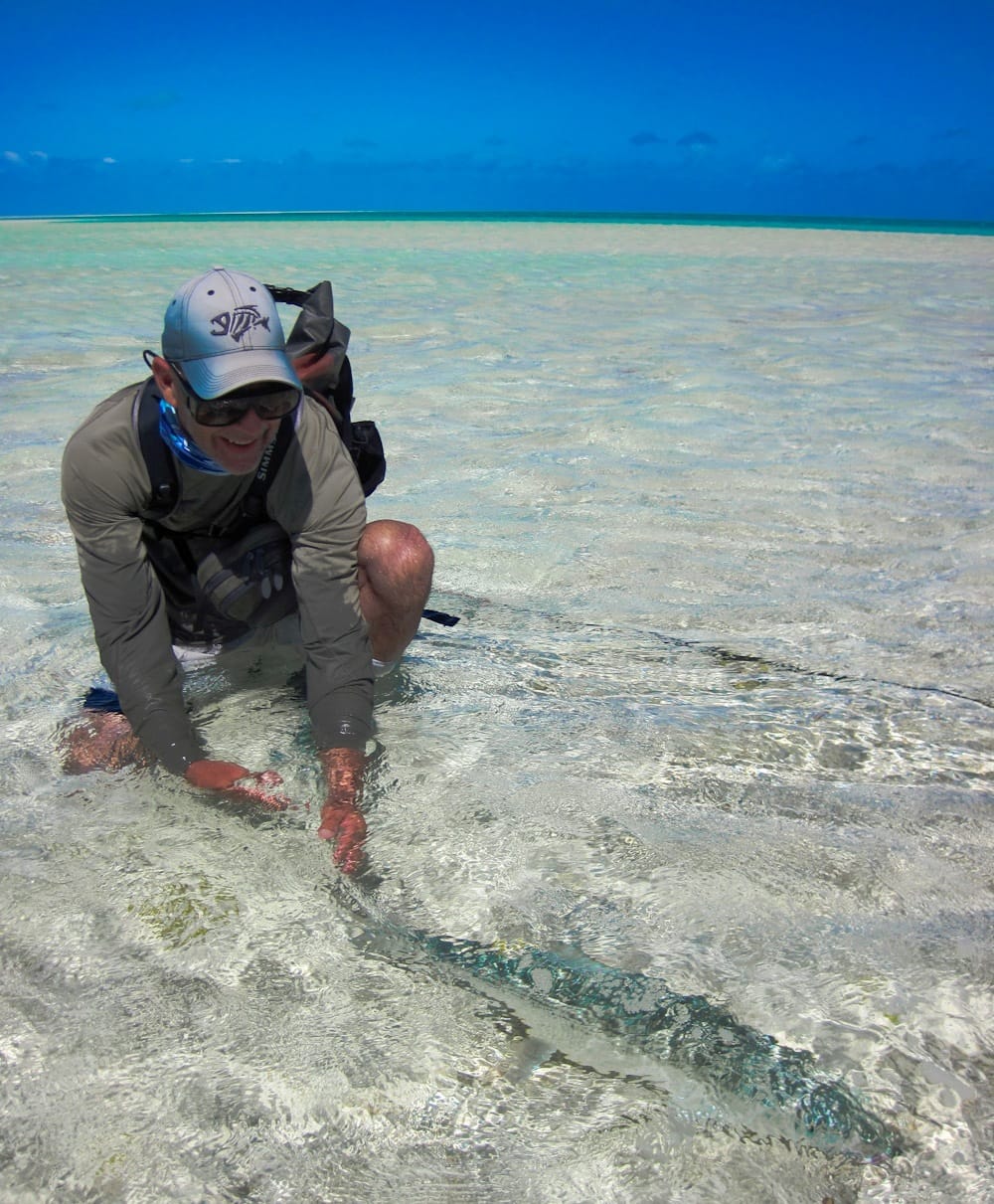 The following day Tim guided Lance and Graeme and they were on the lookout for some big trevally and it didn't take long before Lance hooked up to and landed a beautiful 15 lbs bluefin trevally. Latlat on while stalking some permit at Big, Tim's eye caught sight of a 120 cm+ GT facing into the current as if waiting for a fly to be cast its way. Graeme made the most of the opportunity and got a good cast in, leading the fish perfectly. As the fly hit the water the fish shot forward and hit the fly with immense power catching Graeme slightly off guard. Unfortunately the fly line got wrapped around the rod butt and the hook straightened which resulted in a lost fish…..I guess we can win them all.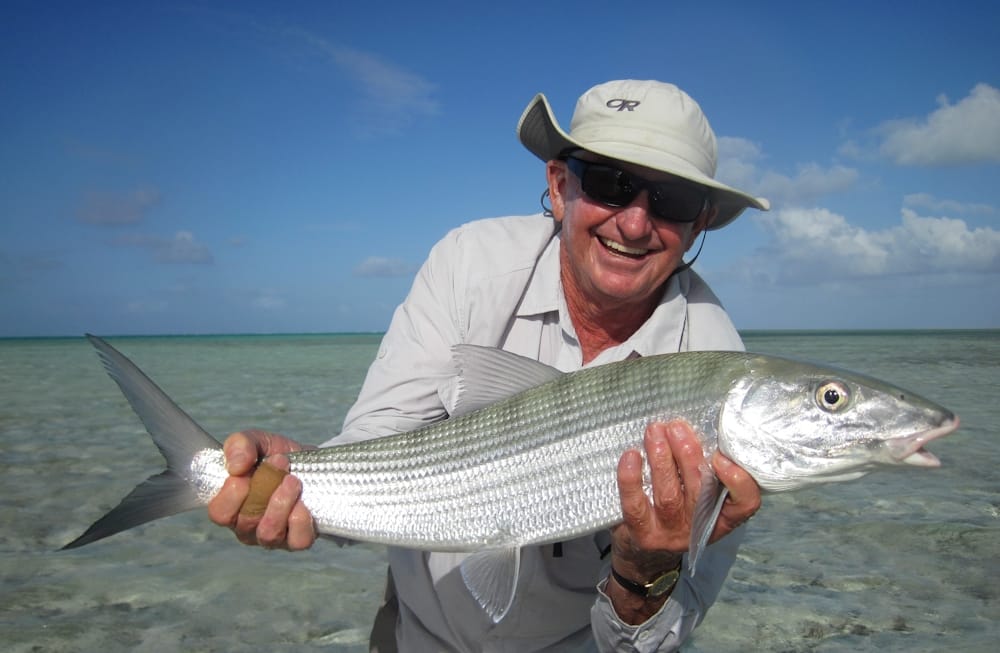 The following day Peter managed to land his personal best Bonefish with a monster of 11 lbs. The same day delivered another two 10 lbs fish, one to Dave and the other by Harvey, which was now his second 10 lbs + bonefish for the trip. The last day consisted of some more scary big bonefish being caught with Peter getting yet another 10 lbs fish for the trip bringing the total up to nine fish of the 10 lbs mark. This place never ceases to amaze!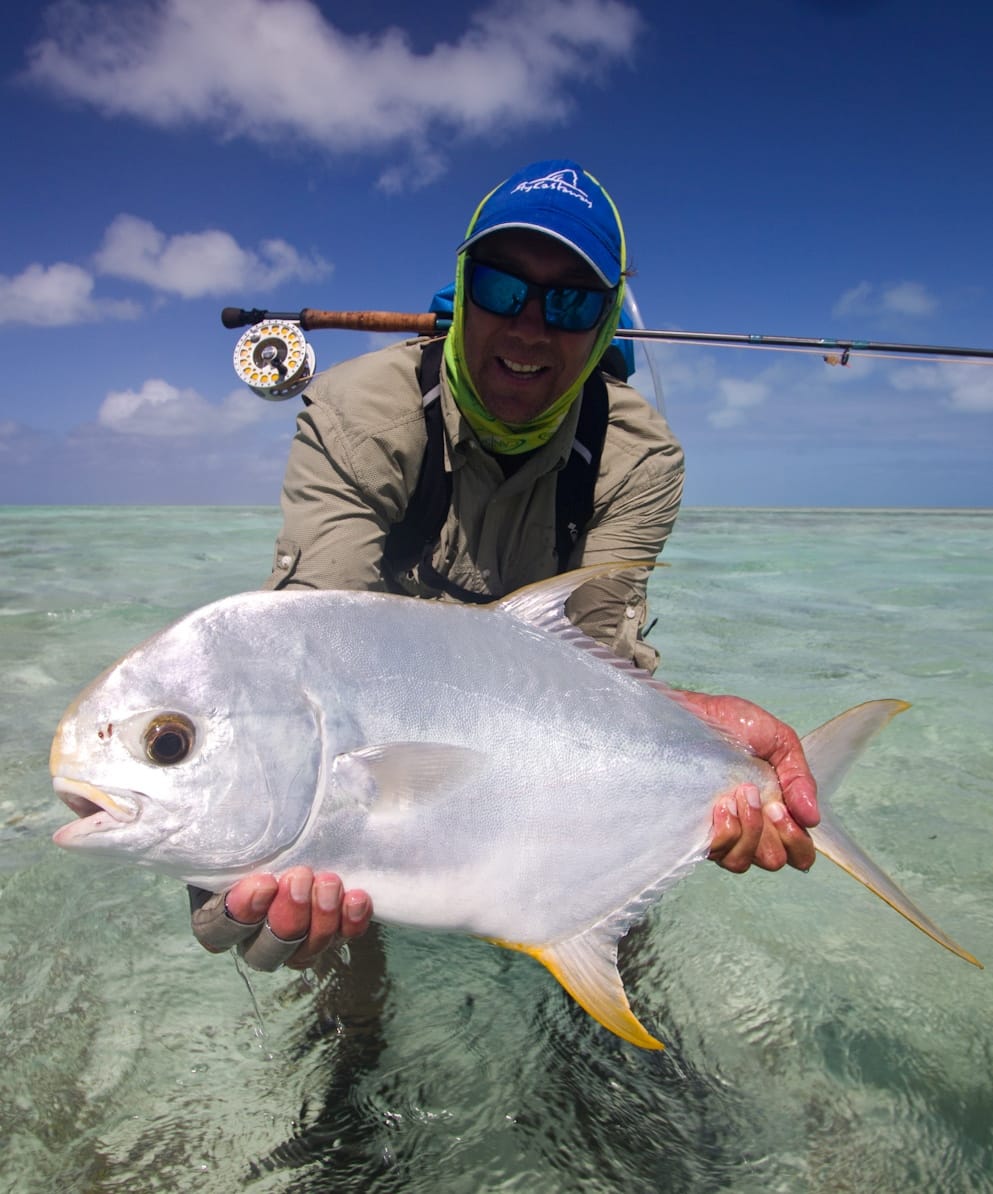 Our Aussie friends made it clear to us that this was their best fishing trip they have ever been on and which means a lot coming from a group who have fished extensively their whole lives, including some of the finest destinations on the planet. Personally for me this was another extremely enjoyable and rewarding week on St Brandon's. Our week had consisted of 9 bonefish over the 10 lbs mark, a permit of 12 lbs, along with some good yellow dot, golden and bluefin trevally just to keep things interesting. It was sadly just the trophy GT which had eluded us, but I guess that's why they call it fishing and not catching. Sadly now we only have one trip to go before our season ends…rest assured we will be pushing ourselves to the max to make sure it's a epic one.
Until next time