Our clients for this trip consisted of guys from all corners of the globe, some of whom were St Brandon's regulars along with some chaps who were yet to experience this amazing fishery.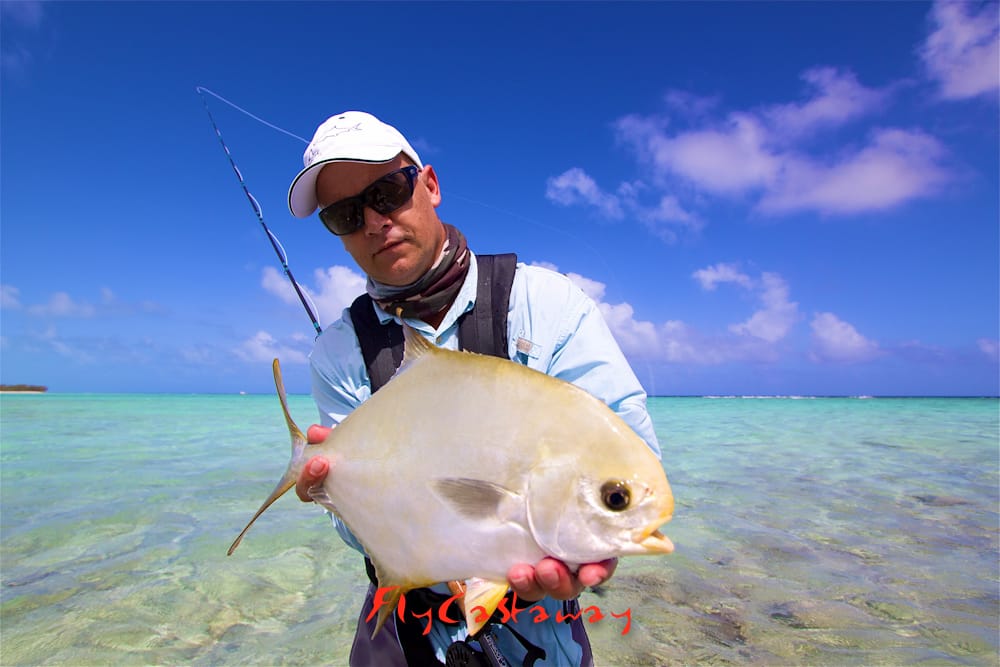 Our tides for the week dictated we had big spring tides at the end of the week and as such we decided to focus our efforts on the Bones for the first few days and would then begin to look for the Permit and Trevally. We kicked off strong once again with big numbers of Bonefish being present on most of the flats, and it wasn't long before everyone realised why St Brandon's is such a special place with Bonefish of 7lb plus sitting on every second flat. As luck would have it we did see good numbers of tailing Permit in between the Bones even on these tides. The tides were really working in our favour and gave everyone the opportunity to fish for single tailing Bonefish in ankle deep water, classic Bonefishing! John Riley also managed to get some nice Golden Trevally in between the shoals of Bonefish. As we all got back after the first day's fishing the stories started to roll in with smiles all round.  Helgard had only one thing on his mind and that was the elusive Permit. He was to spend the third day with me and I decided to go up north and take a look at some less explored water and hopefully some feeding Permit to go with it. We started off well with catching two good sized Greenspot Trevally on white sand flat. Luck too was on our side and we started seeing good numbers of Permit on some coral patches next to the islands. We hooked and landed a small Permit, and even though it was by no means a monster, Helard has fished enough for these finicky fish to know each one is special. As the day went on we had two more eats from Permit but sadly no conversions. Rod however managed to land the first 10lb bone for the trip, a good day indeed!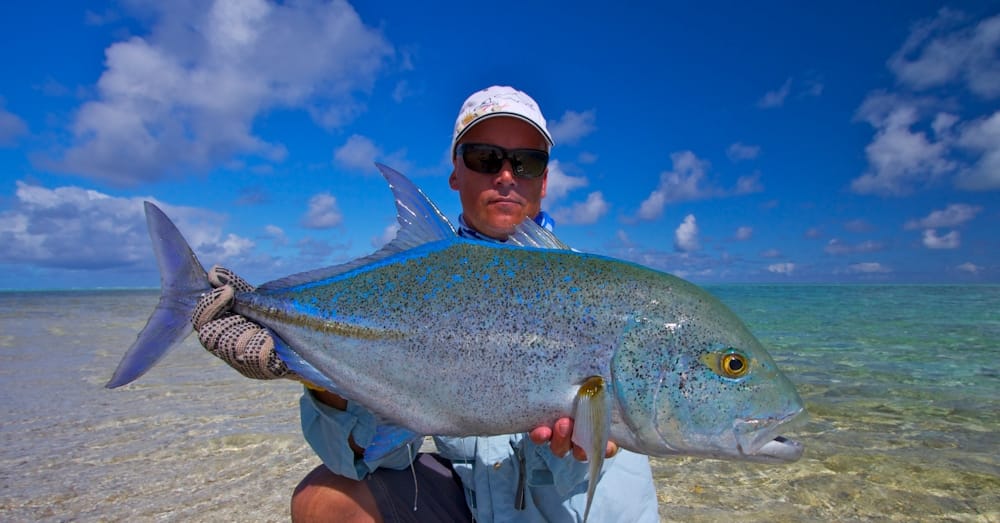 I was excited by the good number of Permit that I had seen in the North so decided to take our two US guests there on the 4th day. We started off strong once again with some classic bonefishing. As we started walking around one of the smaller islands I like, I saw a nice Permit slowly making its way towards us. Pete managed to make a good cast and the fish ate! After a good fight we landed the 14lb Permit, the second one for the trip and further proof St Brandon's really is a truly special fishery.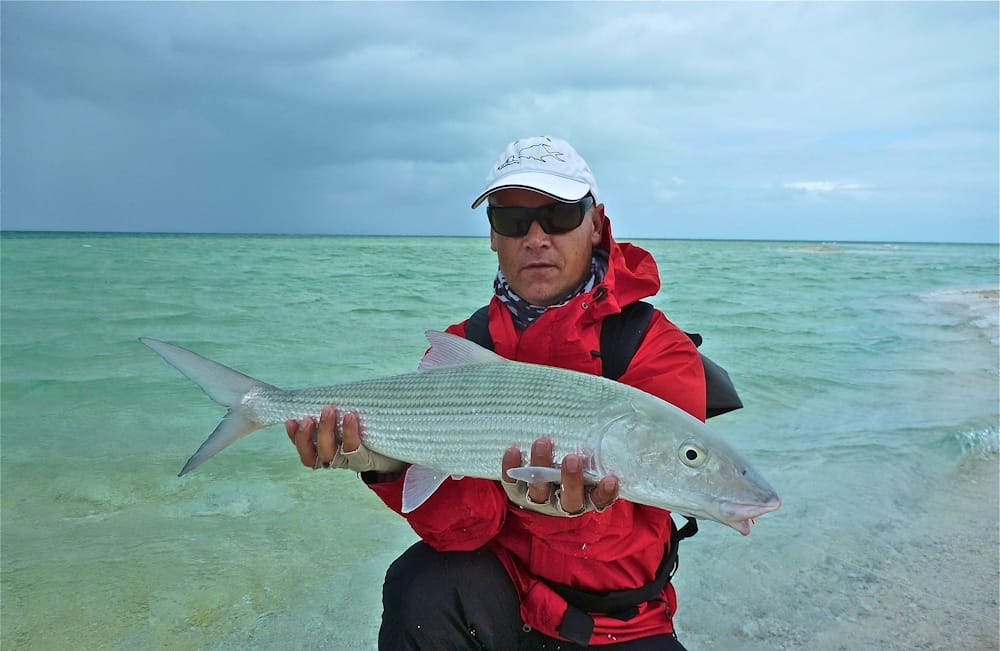 Tim decided to head down south as the tides looked good for most spots in that area. The plan worked and John landed a beautiful GT of 82cm and later a trophy GT of 113cm. To cap it off John also managed to land a Bonefish of 11lb. Our Russian client was really looking for some different species as it was his first ever saltwater trip and so Nick managed to get him stuck into a beautiful Yellow dotted Trevally one of the bigger ones we've seen caught on St Brandon's. Every day out on the flats is enjoyable, but this was one was truly special ones. And it was really uplifting to hear comments from a well travelled anglers (Rod) when he said -"This was probably the best days flat fishing I've ever experienced!".
As the week went along we started to find some new areas where the Bonefish were holding, some of these shoals were so large they had 500+ fish in them and one could get a hook-up on almost every cast before the shoals slowly moved away. Nick and Tim found two new GT spots and came back with some very exciting feedback of good numbers of GT's swimming around some recently discovered bommies.
All in all this was yet another great week on the atoll with every angler landing a 10lb+ Bonefish. We also managed to land some Permit as well as numerous Trevally to further spice things up. We are dying to get stuck into the next few trips!
Until next time
Cheers
Christiaan