A pretty solid but extremely enjoyable week was had by all out on St Brandon's this week. Our friends from Russia and South Africa enjoying a smoothing crossing over to the atoll which ensured everyone was well rested and eager to get stuck into the action on arrival.
Day one saw an early morning low tide albeit with very little tidal action. This sort of scenario tends to produce large concentrations in certain areas and our group climbed in. The fish, which were either founding mudding or packed up against the sandbanks weighed between 5lb-8lb. As far as variety is concerned Peter managed to get a get good Golden Trevally after a good presentation was made. No fireworks but a solid start.
Despite some rain being around, the second day and third day followed suit on the Bonefish front with our guests enjoying steady action. Andre however put a stamp on his week by landing a gorgeous Yellow-dot Trevally that had some unusual markings over the head and tail. He subsequently made a further statement the following day when he landed our first Permit and a 10lb Bonefish for the trip. Congrats Andre!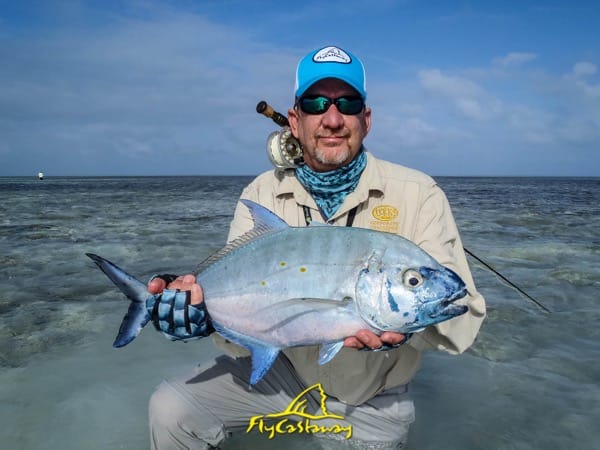 The fourth and fifth day saw most of the anglers getting good shots at big GT's and Bluefin trevally, which were either free-swimming or located on the back of large Lemon and Nurse Sharks. Sadly however non managed to come to hand but no doubt witnessing these impressive predators do their thing on the flats will sty with our guests for along time to come!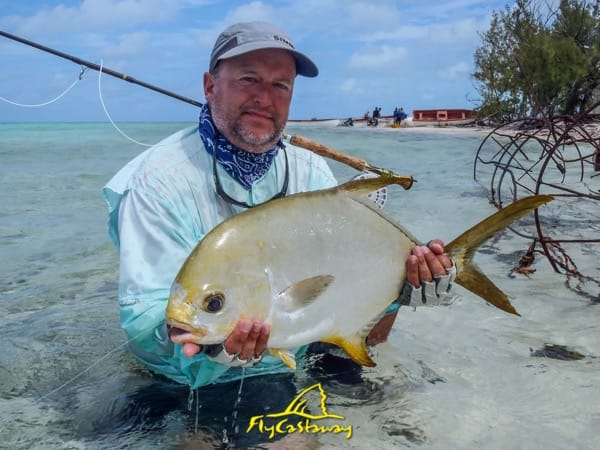 The final day brought with it some truly world-class fishing. With the water at a desirable depth early in the morning we were able to access some notorious skinny hotspots. Great Bonefishing was had by all and to top it off Ivan managed to land a beautiful 11lb Indo-Pacific Permit. In addition Oleg had a GT explode on the fly but despite setting the hook, it pulled moments later. We were gutted but that's the way it goes with GT fishing!
All in all we had a great week with some great people!
Until next week
The St Brandon's Guide Team
For more details about fishing St Brandon's atoll, please contact Charlotte Chilcott or call the office on ++44 1980 847389.