FlyCastaway, a company that specializes in finding new and remote destinations, as well as organising glitch free mothership operations in these areas, has once again found a gem of a flats fishing destination in the Indian Ocean. St Brandon's (Cargados Carajos Shoals) is a group of over 50 small islands, coral ridges and vast sand flats which is cut by three major passes and extends 50 km from north to south. Situated 268 nautical miles north-east of Mauritius's main island this area is rich in fish stocks, flora and fauna. The magnificent condition of the coral and the lobster infested outer reefs is proof that other than a small population of Creole natives who live on Raphael Island in the north this area has had very little human interference.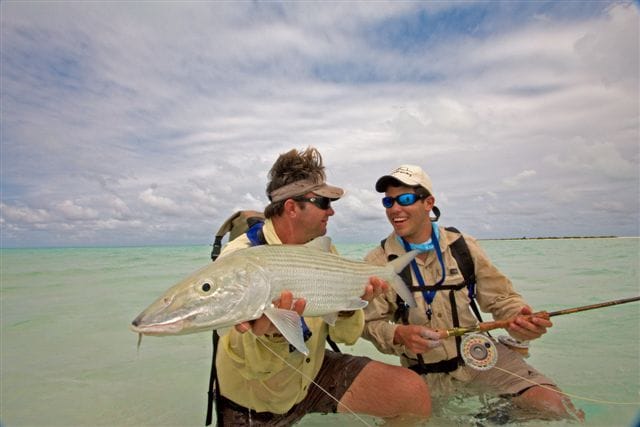 After a long wait since FlyCastaway's first visit 5 years ago, the red tape has finally been cleared to legally allow international foreigners to visit the area. This exclusive deal allows for FlyCastaway to use the luxurious MY Gryphon for live aboard trips to St Brandon's. Their 96 ft motor yacht is based out of Port Louis and boasts a top speed of 13 knots, has stabilizers, a large indoor and outdoor living area as well as a fully rigged game fishing aft deck.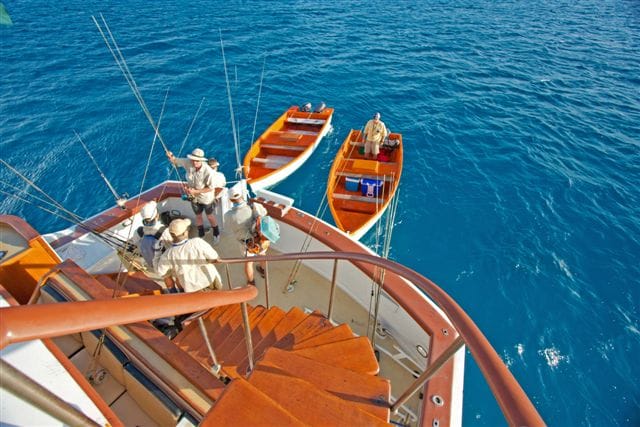 There are 12 daily international flights into Mauritius and the airport is 45minutes away from Port Louis, which is the capital. Once everyone has settled into their cabins, the fully rigged and stocked Gryphon departs in a north-easterly direction along the Maskereina ridge on a 24 hour motor for St Brandon. The trip is a pleasant one as the stabilizers steady the roll and time flies as the card games and DVD's are paused thanks to the occasional sound of screaming reels. On arriving at St Brandon's no time is wasted as the guides put their vast Indian Ocean experience and planning into practice as you venture out to spend your days exploring the multitude of pure white sand flats and broken coral islands, all of which are infested with naive bonefish.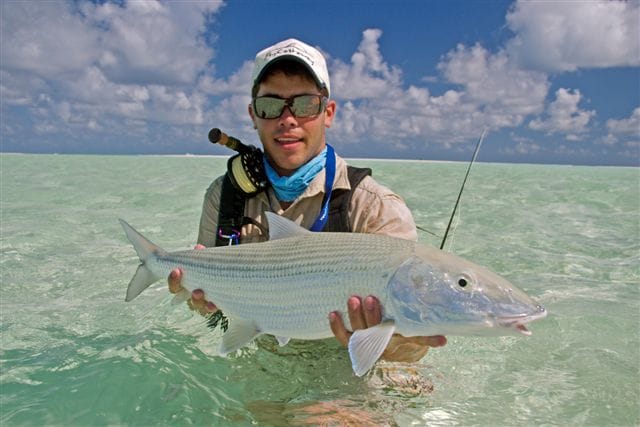 This will most certainly be the most spectacular bonefishing you will ever encounter as on most tides anglers can expect to see shoals of these shallow water speedsters as well as enormous singles and doubles. On FlyCastaway's recent exploratory they landed Bonefish of up to 87cm fork length and weighing 15lbs. This fishery is also extremely well balanced and offers anglers a variety of species to choose from as there is plenty of Indo-Pacific Permit, a host of Trevally species including Bluefin, Golden, Yellow Dot, Green Spot and Giant Trevally of over 100lbs in weight.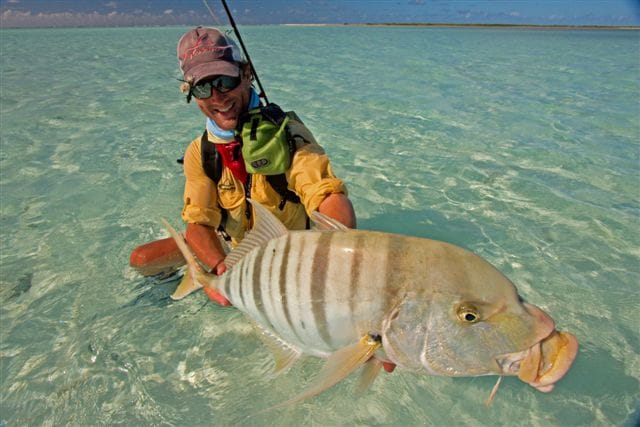 The first part of the season runs from early October until mid December and the second part from early April until the end of May. As St Brandon is situated in the cyclonic belt it's wisely rested from the end of December until late in May, which falls in the cyclone season. From June through to September the strong winter south-east monsoon winds blow incessantly which brings cold water onto the flats and makes fly fishing an unpleasant experience. For more information on this amazing St Brandon's fly fishing experience that is destined to be one of your best, please feel free to contact us.