Steffan discusses why he loves fishing on Tierra del Fuego, when he first visited and why he keeps returning.
I love all types of fishing and relish the challenge that individual species present – I am certainly not a species snob and will flick a fly at virtually anything that swims, appreciating individual intricacies. However, if there is a species that has captured my imagination and attention more than any other then it has to be the enigmatic sea trout.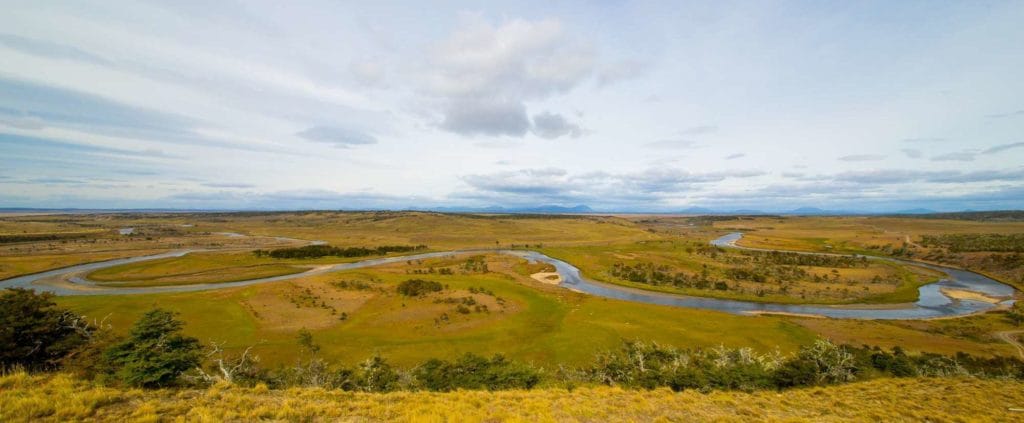 I enjoy nothing more than targeting them on my home rivers in West Wales, namely the Teifi and Towy. I have chased them all over the UK and am lucky enough to have landed double figure fish on the fly from four different rivers thus far. However, for any serious sea trout addict the draw of the leviathans in South America soon proves irresistible. This was certainly the case for me and it was around the year 2000 when I first ventured down to Tierra del Fuego.
In the early years it was a rental car and tent! Spending around a month at a time exploring the island – I have lost count of the number of rivers I have now fished on the island, but it is certainly at least nine main river systems. Most anglers visiting the island don't even know that many rivers exist, I'm sure.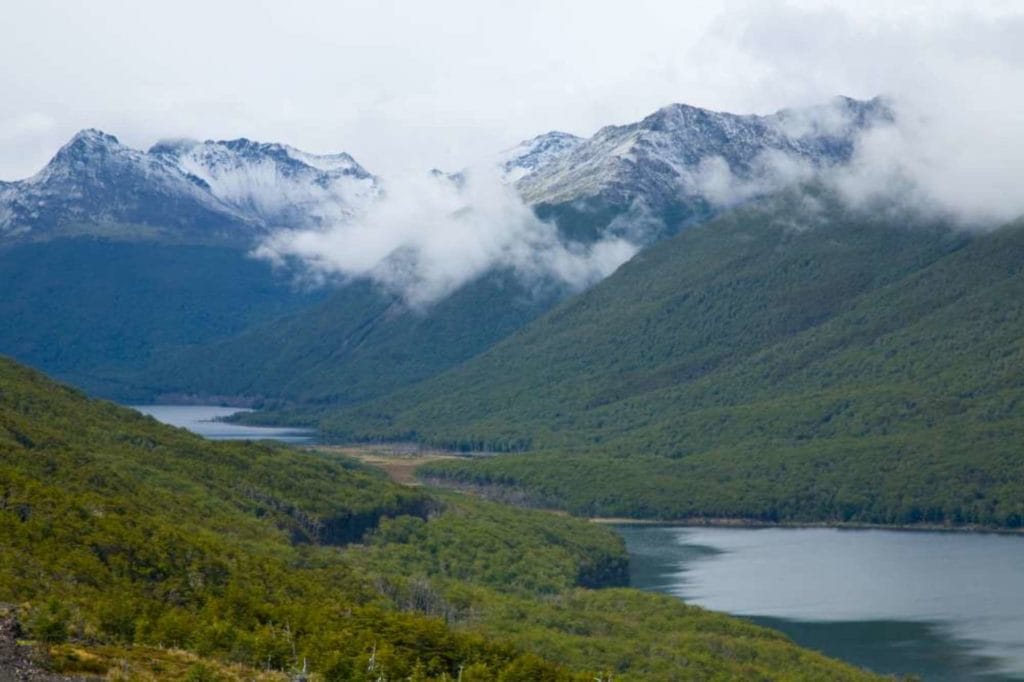 Rivers and lakes were targeted with some wonderful catches and experiences forthcoming that will not be forgotten. The people that were met along the way made it special too, many of which I am still in contact with to this day. In the early years these contacts were invaluable, as access was limited and you could not get to many areas, rivers and lakes without them. Nowadays roads meander alongside many of these waterways, waterways that once took long boat journeys to get to. As is said in New Zealand; good roads lead to bad fishing, and this definitely became the case with many jewels that were unearthed – they were raped clean. Some are far enough off the beaten path that they are still safe, or certainly for the time being.
The island still draws me back to this day. I am guessing that I have now visited certainly 15 of the last 19 northern hemisphere winters. The primary draw is always the same; huge sea trout. However, it is now also a pilgrimage as much as anything as I feel that a part of my remains there each time, building a stronger connection with each consecutive visit.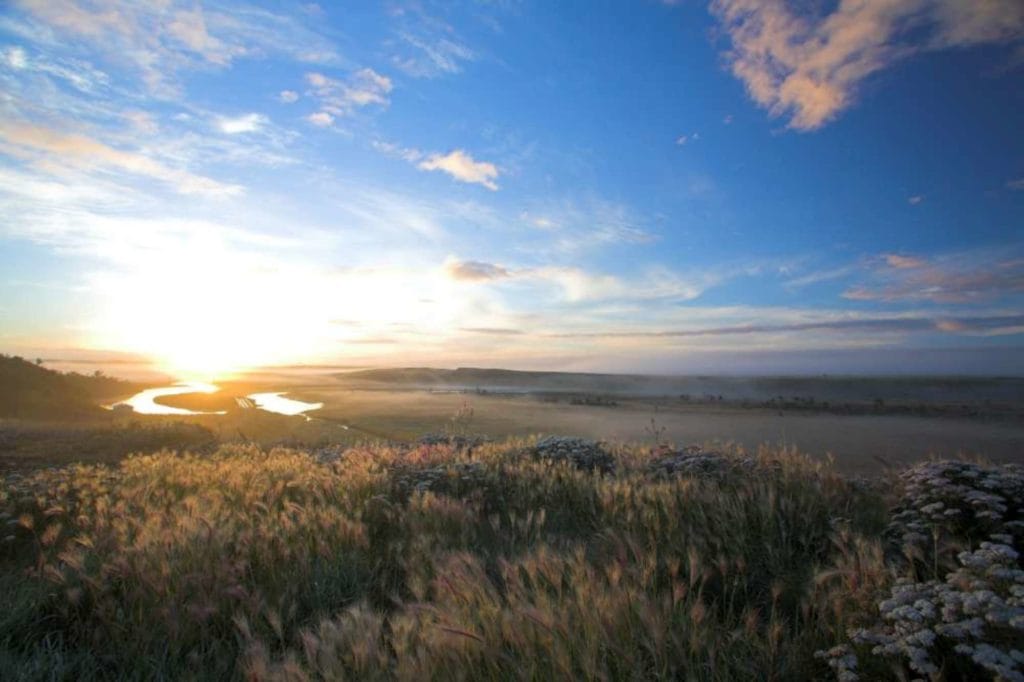 What makes it so special? Why do I return? Well, a few things keep me returning. The people need a special mention, because if it wasn't for their openness and hospitality in the early years, my roaming and overall experience would be very limited. This may sound odd, but the landscape too. I say it may sound odd, because if you have only visited the Rio Grande on the Argentine side of Tierra del Fuego then it hardly inspires a return visit. However, venture up to the Chilean side or down towards Ushuaia and the landscape soon changes, making for amazing backdrops and fishing locations.
The fishing and the fish are obviously a major draw. After all, if the fishing wasn't great there would be minimal reason to return. For big sea trout there is no place like it. I don't care what people tell you, there is no other river in the world that will produce big fish consistently like the Rio Grande does. You can read into as much marketing as you like, but this is the raw truth. I am a sea trout addict and if this wasn't the case, then I would probably spend more time elsewhere, especially since I have fished more rivers in the area than the majority of locals.

What does the future hold? Over the years I have seen a lot of changes on the island and also on the Rio Grande. With a growing population come increasing issues, of that there is no doubt. Some rivers that were fantastic many years ago are now not really worth bothering with. The Rio Grande, however, is holding up well. I would not say that it is as good as when I first started visiting, when pools would literally move with fish. However, it is still very healthy and is still an amazing river – it is all relative and if next season, for example, is the first time you experience it then you will still find it to surpass any other sea trout river.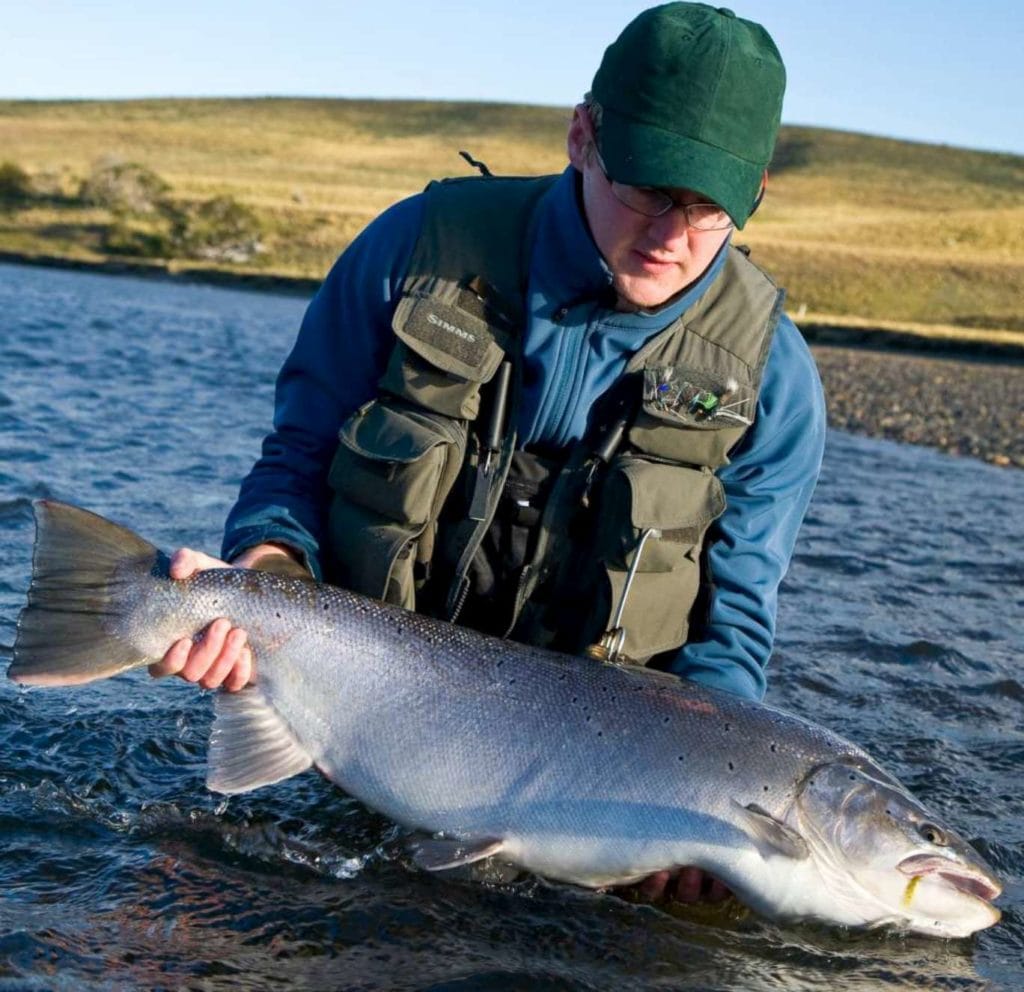 The fishing pressure has actually reduced on the river over the last few years, which helps – one lodge closed down, and some have reduced their rod numbers. I would prefer to see some questionable fly tactics prohibited, accurate weights given to fish at some lodges without the need for fish to be over 20 lbs to be counted as a specimen and the season closed a lot earlier rather than targeting fish that are literally about to spawn, but that may come in time and I think there is still a lot of evolution ahead.
I will continue to return as long as my legs will carry me, of that I am certain. I yearn to return as soon as a trip finishes, which reassures me that the draw is still strong. Yet to visit? Then please do so if you enjoy your sea trout fishing as I doubt it is a trip you will regret doing.
MORE INFORMATION?
If you would like more information then please do not hesitate to contact Steffan Jones or call our office on +44(0)1980 847 389.