Don't miss out! After the success of the 2016 season on the Nubian Flats, the weeks are filling up quickly for the coming 2017 season. Fishing the Nubian Flats is an astonishing saltwater experience; the flats are seemingly endless and fly fishing against such a harsh background is slightly surreal.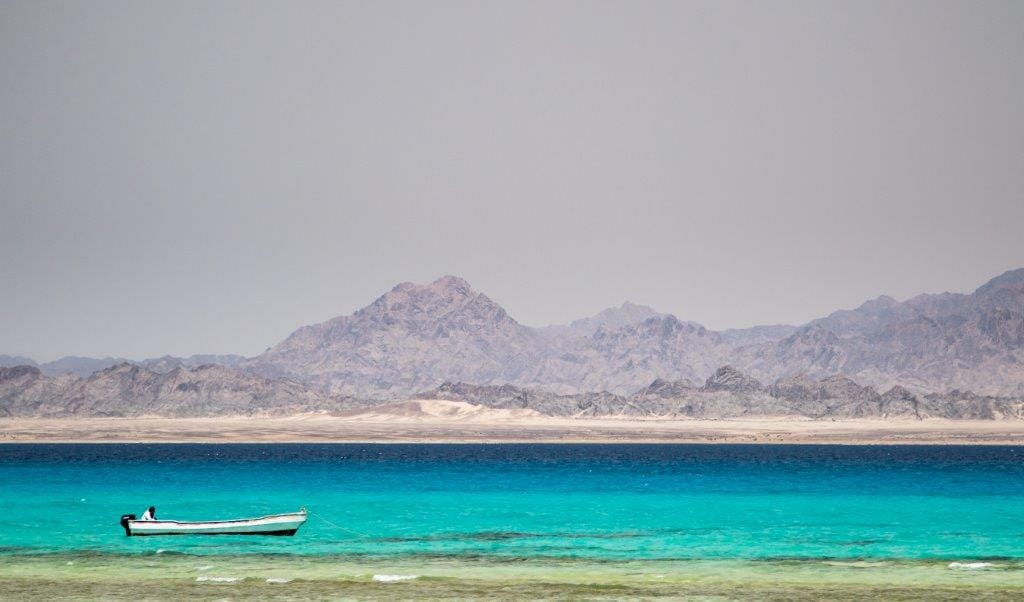 The flats themselves teem with yellowmargin and titan triggerfish feeding voraciously along the flat, their tails flashing in the sun. Bluefin trevally dart across the flats and occasionally the dark shadow of an enormous bonefish will glide tantalisingly across your field of vision. A silver ghost they will slide past you, leaving you wondering if you are imagining the size and speed.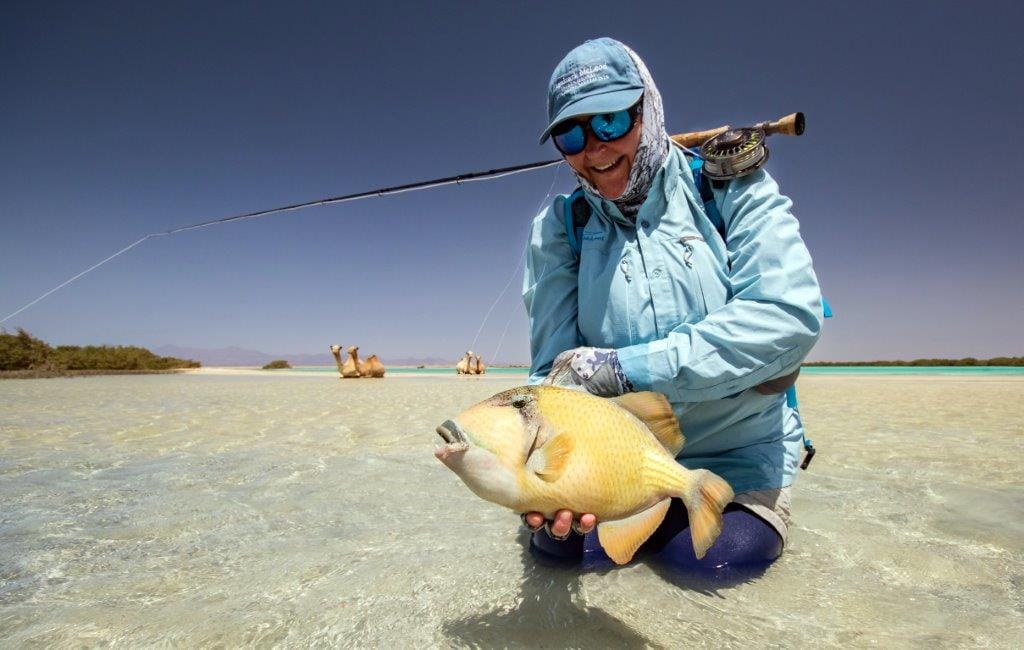 At the other end of the spectrum, chaos and mayhem await you on the pinnacles; giant trevally along with big bluefin trevally and boha snapper (amongst a plethora of other reef species) hunt the drop off, waiting to take your fly in an explosion of power.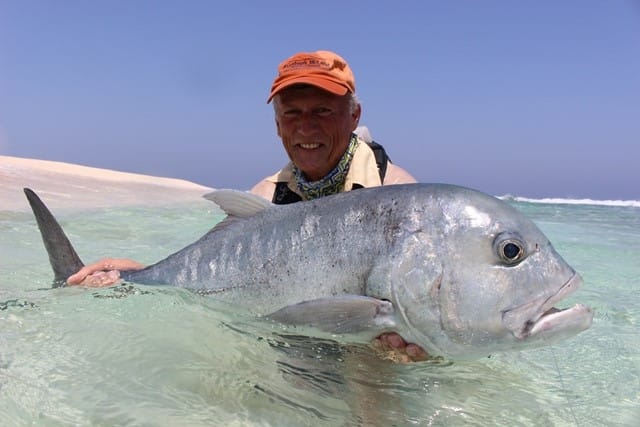 The following dates are still available if you would like to join Charlotte on her return visit, there are 3 rods still available.
Week: 17 to 24 April – 2 rods***
Week: 24 April to 1 May – 2 rods***
Week: 1 to 8 May – 6 rods
Week: 8 to 15 May – 4 rods
Week: 22 to 29 May – 3 rods still available in Charlotte's week.
DEDICATED TWO-WEEK TRIP ….  a dedicated two week trip is running from 17 April to 1 May 2017. There are only two more rods available for this trip and you dont want to miss out on this opportunity to spend two weeks exploring this magical fishery
Be part of the 2017 season and book your spot today. If you would like details for available dates, please contact Charlotte Chilcott or call our office on +44(0)1980 847389.