The Nubian flats of Sudan have proved themselves year on year and yet still manage to throw us piscatorial surprises. Without a shadow of a doubt it has claimed the prize as the top triggerfish destination. It is the best value for money for a diverse saltwater flats fishery out there.
In addition to the triggerfish, it offers the chance of some giant and bluefin trevally, both on the flats and the edges.  It is by no means a focused GT destination and anyone going there should consider them a bonus. When spotted, it is high paced, very visual and exciting fishing.
New for 2020 will be the MV Elegante, a lovely schooner which ample space both on and below decks.  Single accommodation comes as standard as the Elegante has seven double, en-suite cabins with a/c.
This coastline is for the most part deserted. The Nubian Desert is inhabited by nomadic populations of camel and goat herders with no fishing communities. This is key as there is no commercial fishing. Apart from a handful of small open boats using hand lines the pressure is effectively nil – the flats are pristine.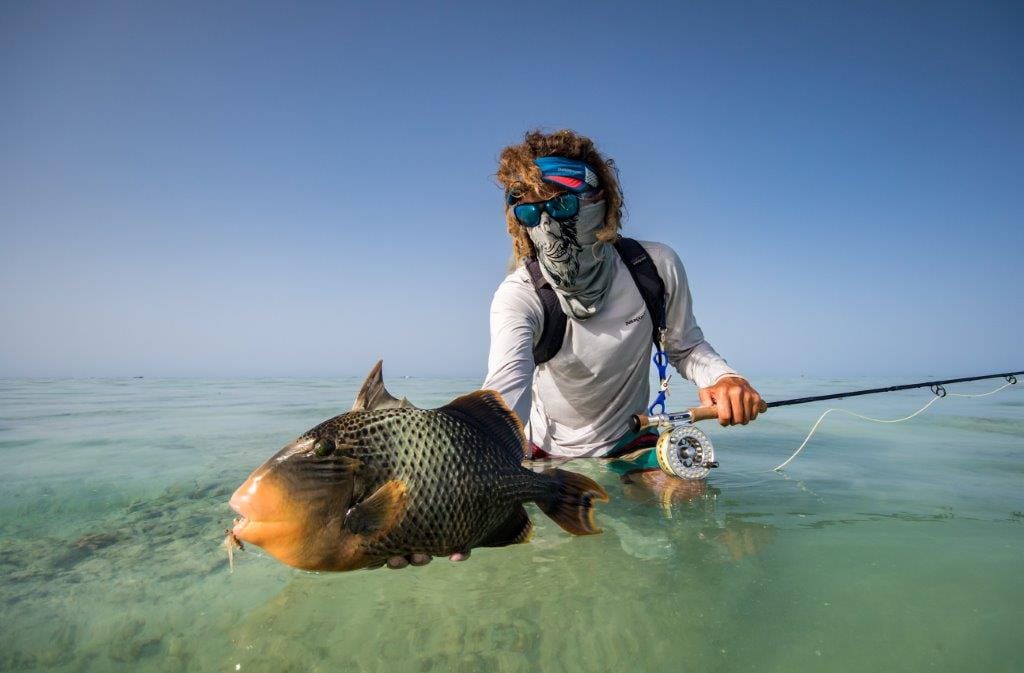 I know the first thing that most people ask is about Sudan is safety. Is it safe to go there? Yes. When reading the news or FCO advice remember that Sudan and South Sudan are two separate countries. The troubled area is the border between the two countries which is 1100 miles from Port Sudan and the areas we fish. That is the same distance as the south coast of the UK and the Russian/ Polish border.
It is a vast country, with a very low population outside of cities. The Sudanese Red Sea coast has been a popular and thriving diving destination for the last 15 years. That coast line up to Egypt is just desert mainly and totally uninhabited.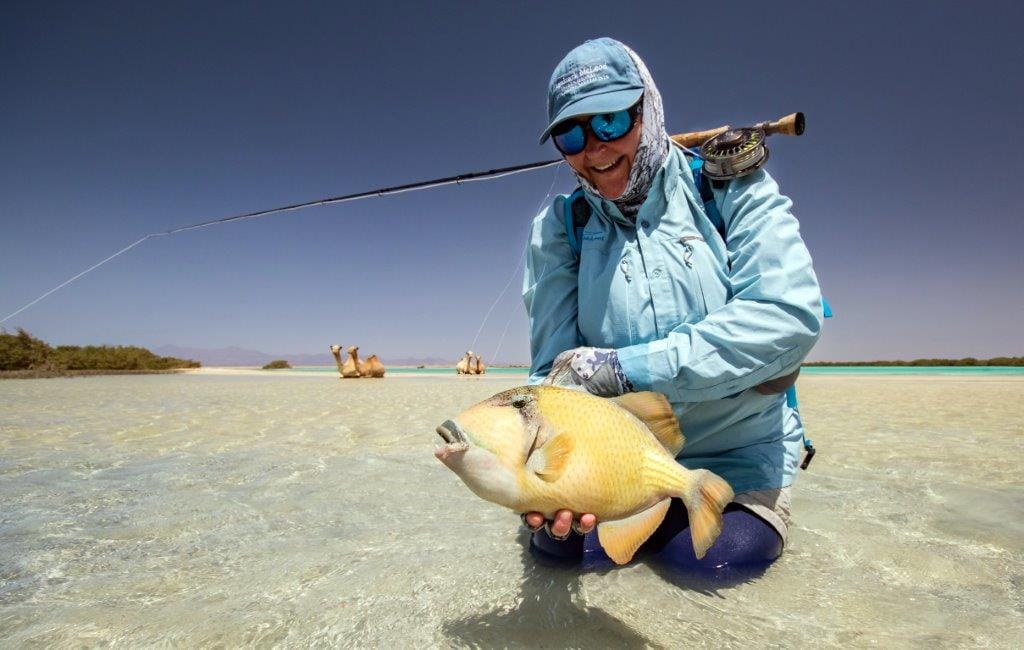 For the 2020 season the guides have been scouting new areas. They are finalising details for a 10 day programme that will travel south, to fish new flats and news areas. Despite having been fishing in Sudan since 2013, they are still scratching the surface.
It may have seen more anglers than the southern circuit, but there are still flats that haven't been explored, secrets to uncover. Sudan has a very short season and only 42 anglers will fish the northern flats in a season.  For the same period in Seychelles, you can happily double the amount of anglers.
With the popularity of trevally species on the fly, the Nubian flats are about the cheapest fully guided operation with a chance for a shot at a GT. A few things to keep in mind are that this trip is not for the faint hearted or those that enjoy comfortable accommodation. It is for the adventurer who is looking for an experience as well as a fishing trip.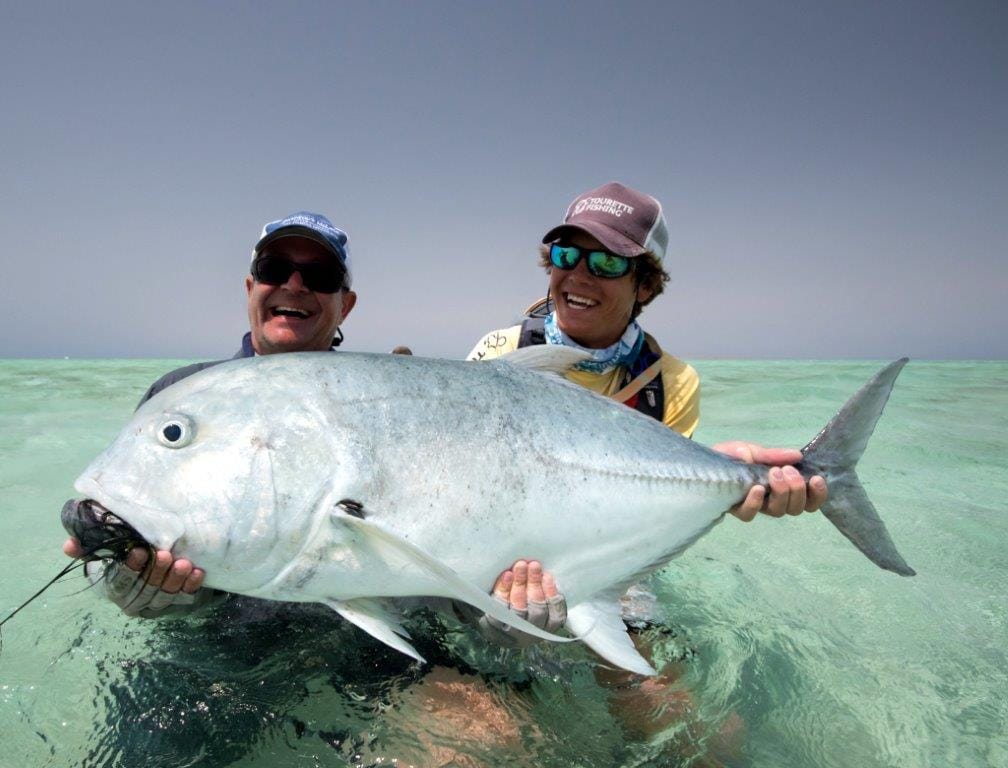 The cost for 2020 is €3,750 plus a visa of €150 and local fee of €290. We have availability as follows:
28th February to 6th March 2020 – full boat available – 6 rods
13th to 20th March 2020 – full boat available – 6 rods
1st to 8th May  2020- 5 rods available
8th to 15th May 2020 – 5 rods available
15th to 22nd May 2020 – Fully Booked
22th to 29th May 2020- Fully Booked
29th May to 5th June 2020 – Fully Booked
If you are looking for your next saltwater adventure and love the challenge of casting at tailing triggerfish with the chance encounter with trevally than you should put the Nubian flats high on your list. Please contact Charlotte Chilcott or Peter McLeod or call our office on +44(0)1980 847389.