The Nubian Flats in Sudan have a well deserved reputation for some of the best trigger fishing found to date. Triggers have a growing a cult status among fly fishermen the world over, and with good reason. These fish never suffer fools, get under your skin, and can really mess with your mojo. This is precisely what makes them so addictive as a fly rod target. Outside of the triggerfish, Tourette have learnt a lot over the last 4 years when it comes to the big angry fish. Every week they rack up a good number of solid GTs, Bluefin, and bohar snapper. Other species also make an appearance, such as doggies (which we have even hooked from terra firma), bonefish, permit, and milkies also show up and keep everyone on their toes.
Charlotte is heading out to Sudan at the end of May and there are a couple of spots free if you would like to join the party in 20 – 27 May 2016. If you would like more details please contact Charlotte Chilcott or call the office on ++44 1980 847389.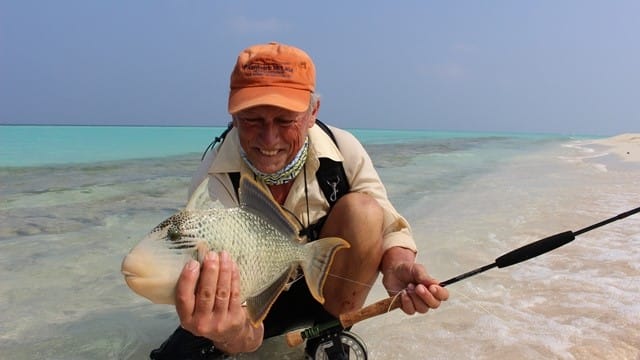 Back from "My Scuba Libre" trip, you know that I did this trip for triggers mainly …… I hooked about 20 triggers and landed 13 (on 3 days); on 4th April I had 4 yellowmargin and 2 good titan (moustache) triggerfish.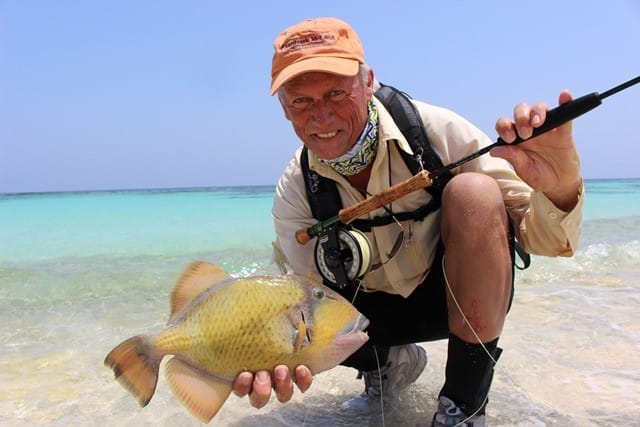 Added to that, 1 GT well over 90 cm, some nice bluefin and I lost a huge Napoleon (on a #9 ~ he went with my crab over the reef like a train).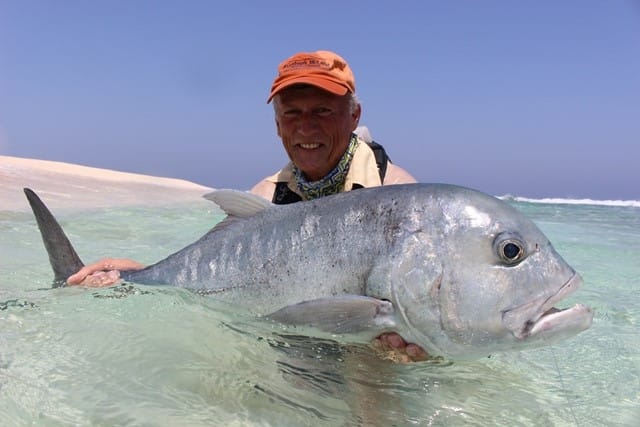 My partner Deon was a very nice guy from South Africa; he lost 3 huge GTs but landed a huge snapper and had hooked (and lost) a milkfish on the flats on a shrimp!!!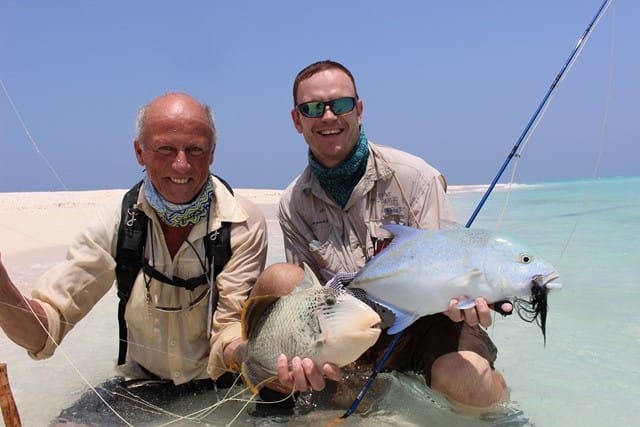 We had a great time but I must say this trip certainly is not for faint hearted people …..  we all have badly scratched shins (coral damages/wounds) although we were in perfect boots and gravel guards.
If you would like more details please contact Charlotte Chilcott or call the office on ++44 1980 847389