The chalkstream fly fishing season has primarily been one of low water so far. Whilst July finished up with some incredibly hot weather around the UK, broken by some heavy thundery showers the low water has been a result of the dry winter and spring conditions. That said, the chalkstreams always manage to stay cooler than other rivers in these conditions due to their emergence from the chalk aquifers. The cooler waters allow the chalkstream brown trout and grayling to maintain good condition throughout the summer months.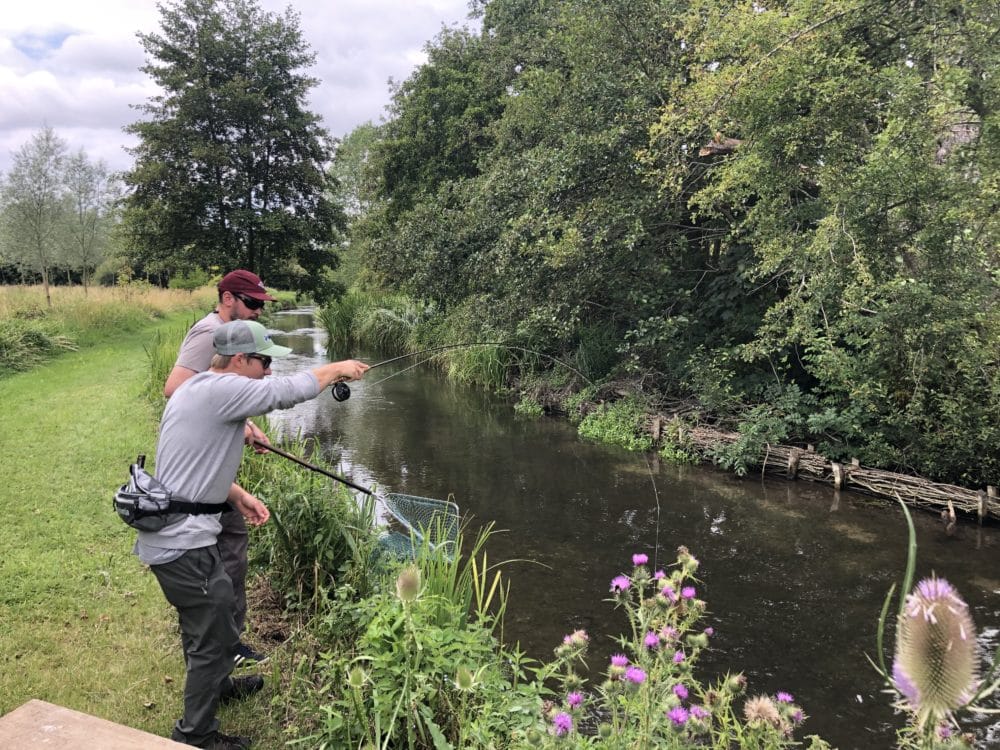 As to be expected at this time of year, chalkstream fly fishing in the middle parts of the day has been slow with little in the way of regularly rising fish to be found. That said, if you are able to find shaded areas and overhanging trees trout have been enjoying the good amounts of terrestrials around, particularly beetles and daddy longlegs.
The evenings however have been the time to be on the water. As small upwing flies hatch throughout the day, often missed by trout and angler. They collect along the edges before returning to the river in the evening to lay their eggs. These condensed gatherings of egg laying insects pull the brown trout from their shady sanctuary to feed veraciously. This combined with the erratic circling of caddis flies just above the surface can lead to some of the most memorable dry fly fishing of the season.
For those restricted on when they can fish, whilst the best dry fly fishing has been experience by those using terrestrial patterns, the sight nymph fishing has been very rewarding. Brown trout and grayling can be observed actively feeding on small nymphs and shrimp in the faster channels of water over clean patches of gravel and in between weed beds.
Flies to Try in August:
Parachute Adams Barbless
SR Hi Vis Poly Spinner Barbless
Caddis Balloonhammer Barbless
Daddy Peacock
Kicking Beetle Orange
Freshwater Shrimp (OE) Barbless
Red Collar Leggy PT Barbless
SR Spanish Bullet Quill Barbless
Jardine Orange Shrimp Barbless
Looking for more trout dry fly suggestions watch Alex's Top Ten Trout flies:
Chalkstream Beats to Try in August:
Broadlands Estate, River Test
Broadlands offers an interesting section of the River Test; wide, fast, varied and open. It is renowned for big brown trout, sea trout and the occasional salmon. The estate is one of our favourite venues, but a tricky river to read with dozens of surface currents and interesting underwater deflections. Good fly presentation and patience are rewarded and there are some big wild trout to be found. It also boasts great hatches throughout the season.
Westover Estate, River Anton
The River Anton is a delightful tributary of the River Test. The river runs beautifully clear all season long and there is a good head of wild trout as well as stocked brown trout. There are also some big grayling hiding in and amongst the weed beds. The river offers a variety of pools, shallows, runs and bends through old English woodland. Each beat is serviced by its own simple fishing hut, suitable for the group of you to have lunch.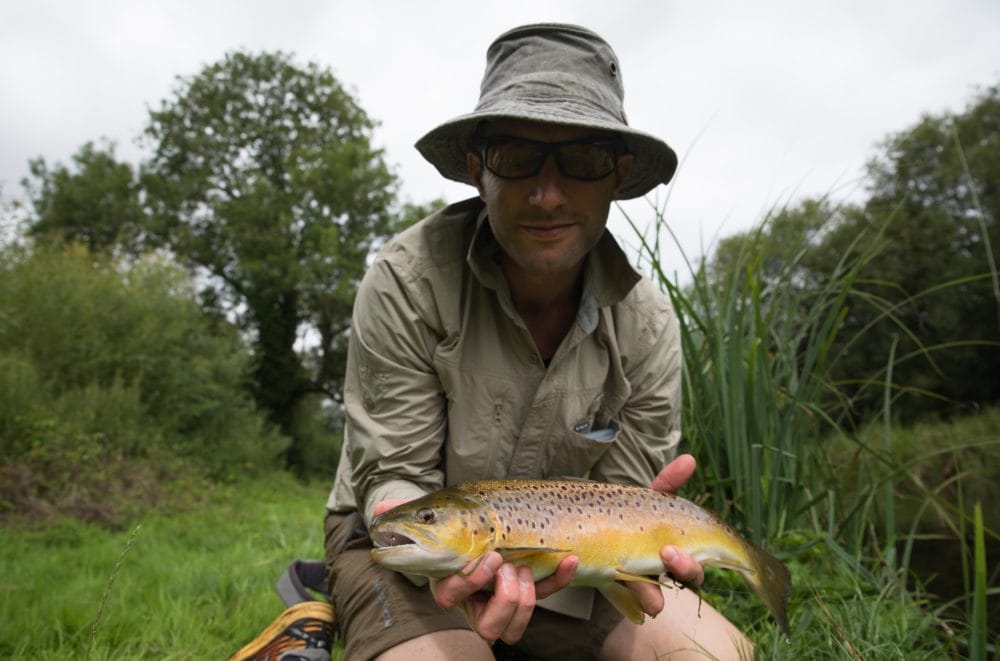 Denford Water, River Kennet
It is an intricate venue offering 1.5 km of small carrier streams on the outskirts of Hungerford. It features a series of braided carriers offering a variety of fishing from wider open sections to small intricate runs, hatch pools, bends and classic riffles. The river has a good population of wild trout (and some big ones) with some supplementing stocking in a range of sizes. There are also some tricky yet big grayling to be caught later in the season. Being primarily small braids anglers require plenty of stealth to target these fish. Hatches are often very good all season long.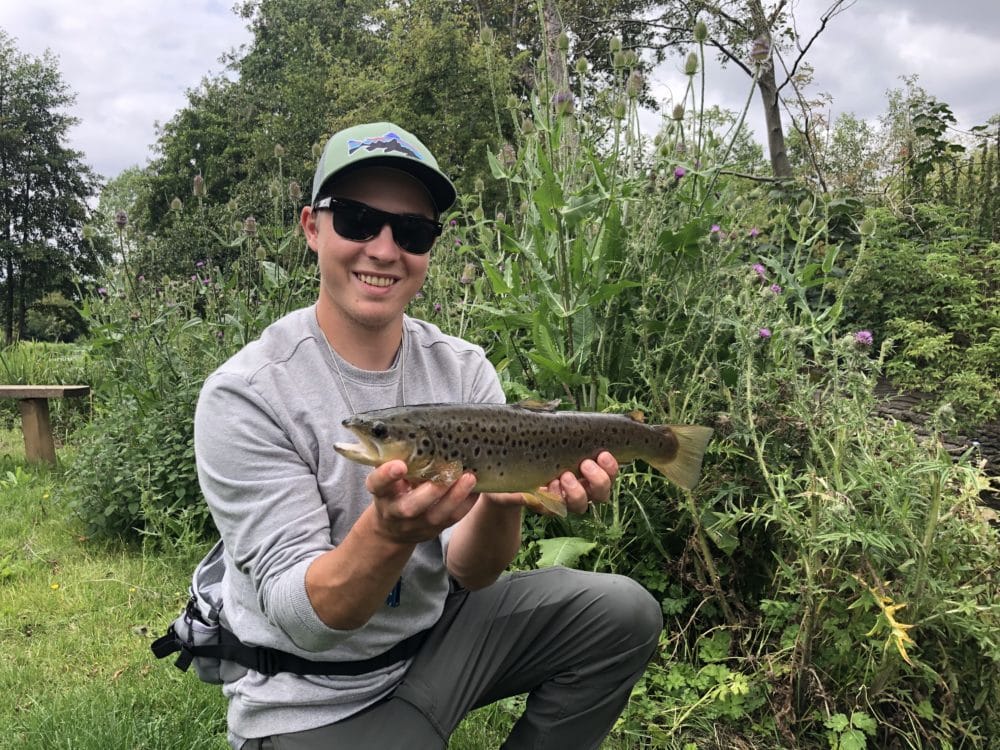 Compton Chamberlayne, River Nadder
The estate is located just west of Salisbury and offers seven 2 rod beats. The river is varied from fast shallows to deeper slower pools. Whilst the Nadder does not generally run as clear as its neighbouring rivers it does get some of the best fly hatches. Wonderful dry fly fishing can be encountered all season long and especially during the mayfly.
For the latest chalkstream fly fishing availability or to book one of the beats mentioned above please contact Alex Jardine or call our office on +44(0)1980 847389.