The two taimen operations we work with in Mongolia have done a tremendous amount of work in protecting and improving the taimen populations and habitat throughout Mongolia. This work cannot be done without the help of anglers all over the world.
At one time, Taimen had the largest range of any salmonid in the world – they swam from the Danube in central Europe all the way to the Russian Far East. Today, after years of abuse, the Taimen can be found in a few small remnants of its original range. Several of Mongolia's rivers hold on to the healthiest populations of Taimen left on earth.
As fishermen, we are always inspired to catch bigger fish. There is no trout larger than Taimen, which has been dubbed the world's largest trout. Whether they are terrorising small ducks that traverse their stream, or simply gulping rodents that fall into the river, they are an incredible coldwater species.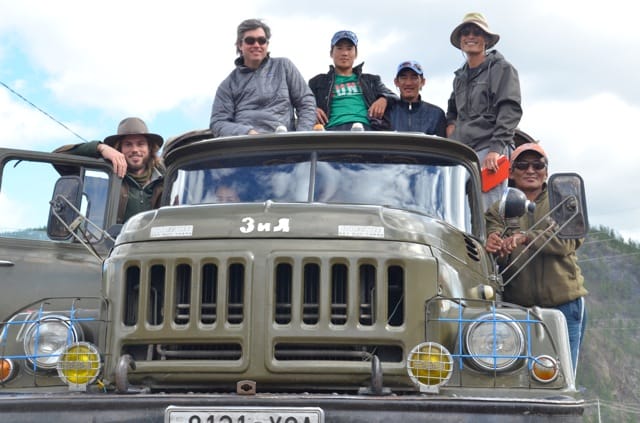 Sweetwater Travel has been in Mongolia since 1995. In 2004, with the help of the World Bank, they helped form a 501(c)(3) called The Tributary Fund. Now transitioned to The Taimen Fund, this fund, under the leadership of long-time Mongolia guide, Charlie Conn, has raised money to help insure that the world's largest trout can always call Mongolia home.
Through conservation efforts, they have re-built a monastery on the upper river, completed a comprehensive habitat/population study on Taimen in the Eg-Uur, and have employed River Keepers to patrol the river to insure the fish are protected from illegal fishing and netting. We are happy to report that these efforts are succeeding and that the Taimen population is still really strong. They would not have been successful without the financial support of anglers like you.
If you donate these funds will be used to support the work of the River Keepers, the vibrancy of local communities through micro-economic funds, and the reach of the Taimen Alliance, which is a collection of responsible outfitters and Mongolian fishing clubs dedicated to insuring long-term legal protection for Taimen across Mongolia.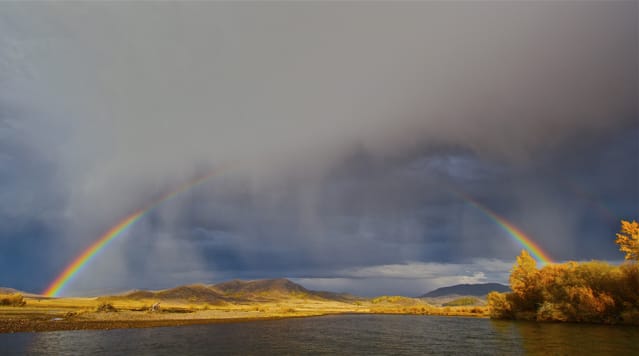 Please join us in supporting The Taimen Fund. It is doing very important work and will help insure that future generations can still travel to Mongolia to catch the world's largest trout.
For those of you that want to see this work first-hand then you too will be helping. It is international angling guests that serve as a motivational catalyst for conservation. Catch-and-release fly-fishing by a few ethical international fly anglers each year is absolutely essential to this solution. International anglers mean that jobs can be provided, local goods and services can be purchased, permit fees paid, generate community pride and create a host of additional benefits to incentivise conservation.
Without sustainable numbers of international fly-fishing guests, these rivers and the mighty taimen would likely be lost forever.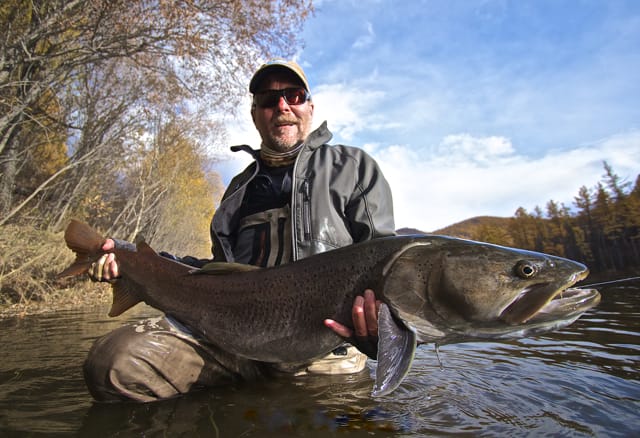 For more information on Mongolia please contact Alex Jardine or call our office on +44 (0) 1980 847389.