In Europe, there are very few wilderness areas quite like Northern Scandinavia. For much of the year, this part of the world remains inaccessible by all but the hardy few. In the summer months, this changes and the rivers that were once ice turn to fish-filled waters. For a range of species, but especially grayling, trout and pike, Northern Sweden has some of the world's finest fishing.
Tjuonajokk Lodge provides access to some of this barely tapped fishing. The lodge has developed a reputation with those in the know as an outstanding grayling fishery and has begun to attract anglers worldwide. Besides trophy size grayling, the waters hold char, brown trout and northern pike. Tjuonajokk is located by one of the last untouched rivers in Sweden, the River Kaitum. The river is situated between Kiruna and Gällivare in Swedish Lapland. What is unique about this system is the range of species to target and the ability to sight fish in the right conditions. Although much of the fishing for the main target species is done in the River Kaitum, there are many fish-filled lakes in the surrounding area. Boats are used to access and explore the river system. On the same day, you can choose to target pike grayling and trout. You will find all in the Kaitum. The boats allow for quick access to the best water for each species. In the rivers slower water you sight fish to pike, and the abundance of fast shallow riffles are full of trout and grayling.
Part of the reason for the fishing remaining as good as it has is that the lodge can only be accessed by helicopter from Kiruna airport. With a good connection by air, the total travel time from Stockholm Arlanda international airport is only 2,5 hours. This means that although Tjuonajokk is remote, it is perfectly doable as a shorter trip.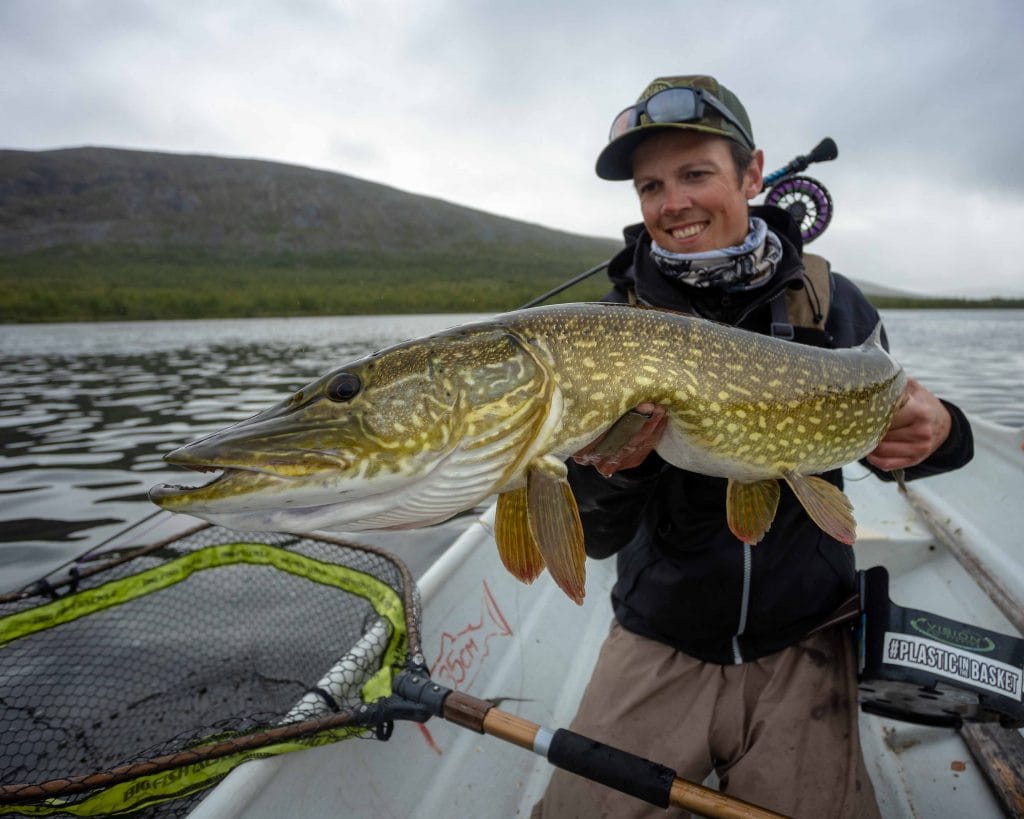 Getting to Tjuonajokk
Despite being remote Tjuonajokk is not difficult to travel to. The helicopter for the lodge departs from Kiruna Airport in Northern Sweden. Kiruna Airport is just a 1,5-hour flight from Stockholm Arlanda international airport (ARN).
Tjuonajokk Accommodation
The lodge has a mix of private cabins and rooms. All the wooden cabins are simple but clean and warm. For larger groups, the new house sleeps up to eleven in double and single rooms. The new house also has a sauna and lounge area. The camp has a restaurant, sauna and a small shop where you can buy gear and necessities. We describe Tjuonajokk accommodation as simple but comfortable. All the rooms are situated close to the river, the restaurant and the sauna. All cabins have 12V electricity from solar power to run light bulbs etc. A gas heater provides you with heat if necessary.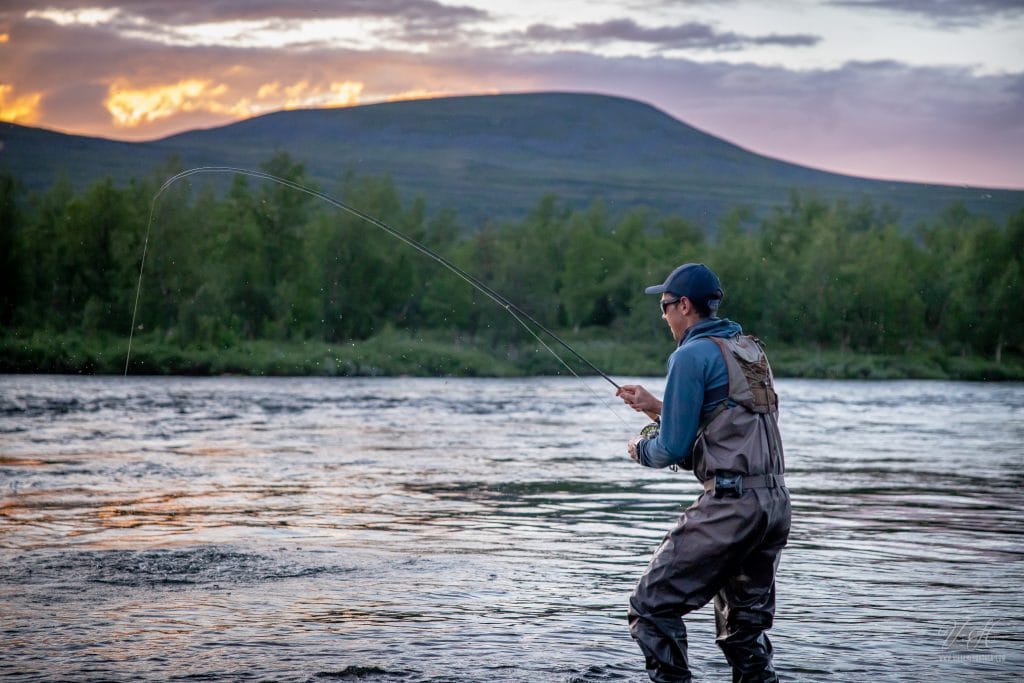 For more information about Tjuonajokk Lodge and salmon fishing in Sweden please contact Olly Thompson or call our office on +44(0)1980 847389.