Without a shadow of doubt, the finest tigerfish fishing on the planet is in Tanzania. As the water temperatures rise, and the clarity increases the trophy Tanzania tigerfish of the Mnyera and the Ruhudji rivers begin to feed aggressively. Early in the season, the males are not yet in the river system, leaving the larger but rarer females to hunt the river in peace. As the season pushes on, the smaller but more numerous males work their way into the system, getting ready to spawn. More normally fished with sinking lines and heavy flies, floating lines and surface poppers can come into play if conditions are right and seeing the explosive power of a tigerfish hitting a surface popper, is a thing of beauty; shock and awe rolled into one.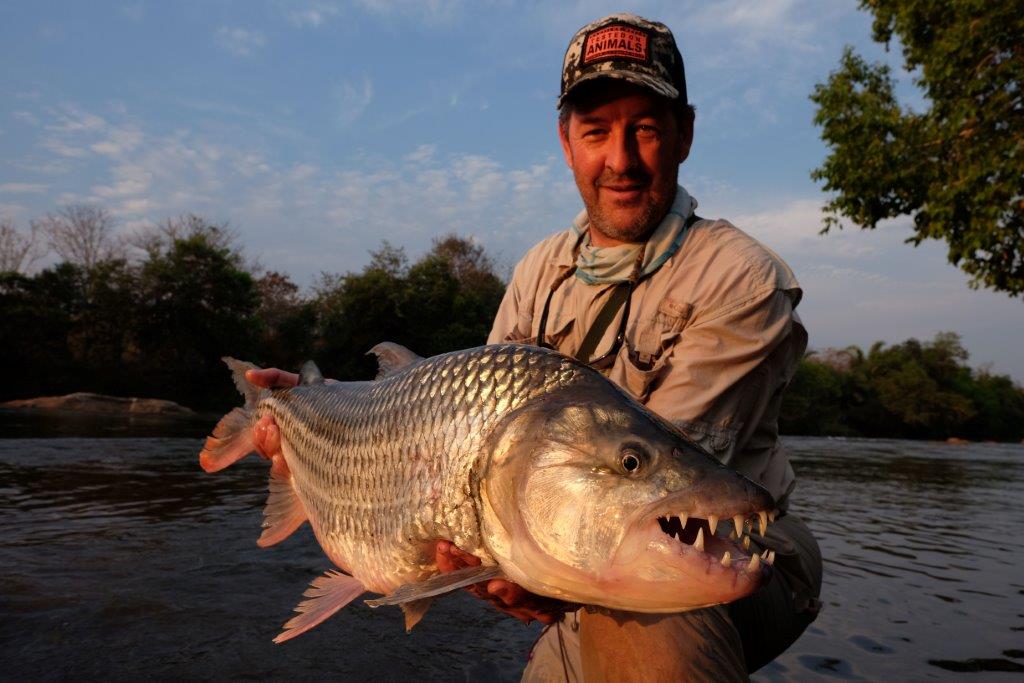 Don't miss out on the opportunity in 2017 to experience the sheer power and aggression of a Tanzania tigerfish on fly and there is no better place to do so than on the Mnyera and Ruhuji rivers of south west Tanzania.
2017 availability – US$8,150 per person per week
16 – 23 September 2017
23 – 30 September 2017
30 Sept – 7 October 2017
7 – 14 October 2017
21 – 28 October 2017
If you would like to hold space or would like details of the rivers and how the trips run, please contact Charlotte Chilcott or call our office on +44(0)1980 847389.