An eagerly awaited first report from Tanzania for the 2016 season. Enjoy.
The Kilombero Valley in remote south central Tanzania is a special place, and anyone who has for whatever reason spent some time here will confirm that sometimes it can feel like it is completely its own separate entity, a world apart with its own set of natural driving forces, and one whose realm only very seldom converges on the rest of most of ours. Even just going about mundane daily activities, and undertaking simple logistics, there is no shortage of reminders that this is a rampantly wild place that seems to aggressively resist any attempts to tame or regulated it.  As crazy a year as 2016 has been, with its drastic weather and dramatic politics, it has been ultra-refreshing to clock back into the Kilombero North Safaris homeland, and dive head first back into its own special brand of familiar chaos far removed from 'reality.'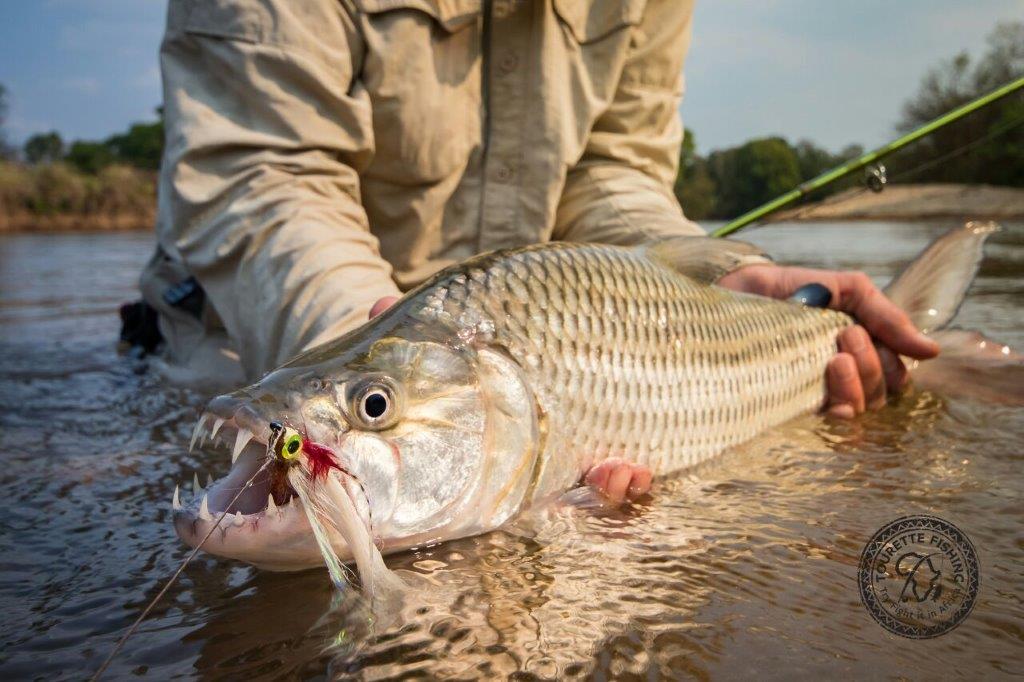 No doubt it was this kind of full escape and immersion that our well travelled American guests, were seeking when they finally touched down on the dirt strip at Ndolo on Saturday 24th September. Four old friends with an eye wateringly impressive global fishing resume, and an insatiable hunger for more experiences, we knew we had our hands full for the week in the best possible way!  Gary, Richard, Bill and Art certainly backed up their credentials, and using a wily combination of their diverse experience, and willingness to learn, and a creation known as 'Carl's Fly', they were ultimately very successful.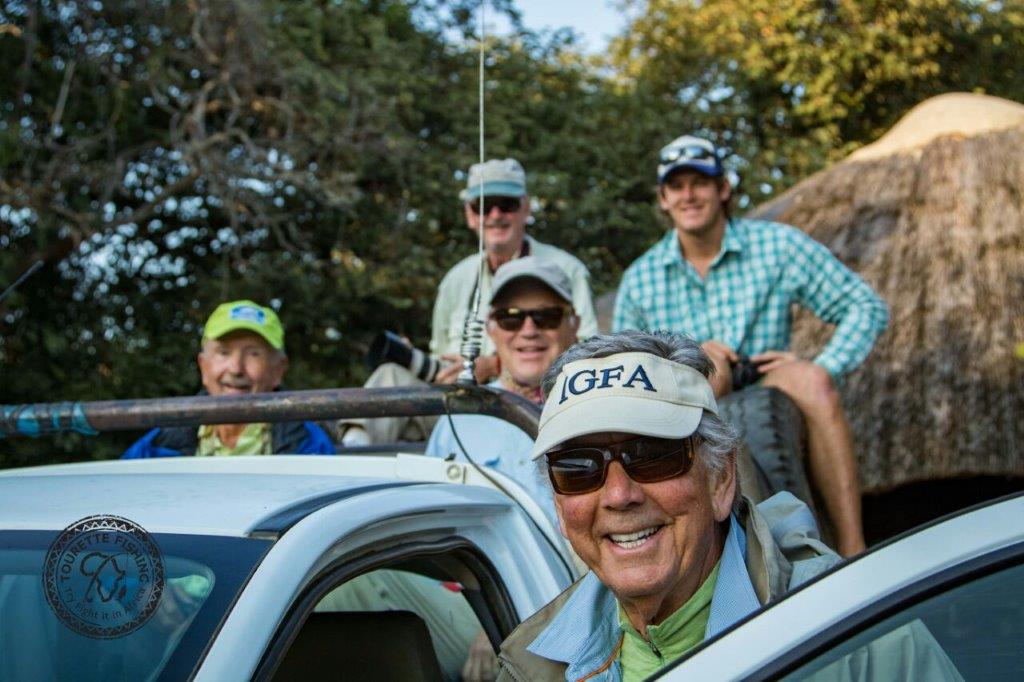 The week commenced on the Mnyera, and after a disjointed pre-season, we were really excited about spending quality time on the water finding out exactly what would be in store for us for the week and season, and what would be making the Tanzanian tiger tick. An opening day on the lower Mnyera that produced five superb fish over 10lbs was a stellar start, and with high conversion rates of strikes all round, things were looking promising. An unusually quiet day on the upper beat the following day helped to highlight how well the team had done on this first day, and by the end of a long day of good casting for a handful of smaller fish, they had a much more realistic idea of what tiger fishing was all about! A beautiful morning spent in and around the Kasingo rapids nymphing for yellowfish, followed by a fresh cooked lunch and river side siesta in the hammocks was an ideal way to break up the week at the halfway stage, and the mood was very mellow as the team boarded the boats for an afternoon of tiger fishing before heading to the Ruhudji the next day. As relaxing and enjoyable as the morning had been, it turned out not to be ideal preparation for what the Mnyera threw at us in that session, and in hindsight, to go from throwing a 5wt and snoozing in a hammock to being plugged into a hefty feisty tigers is probably quite a ask! Richard in particular tangled with a couple of very memorable specimens that all had the better of him, but it was great to have encountered them, and as everyone restocked up on dwindling tackle, and especially stripping guards and tape, they had the full picture of the Tiger experience, and still three days on the Ruhudji to look forward to.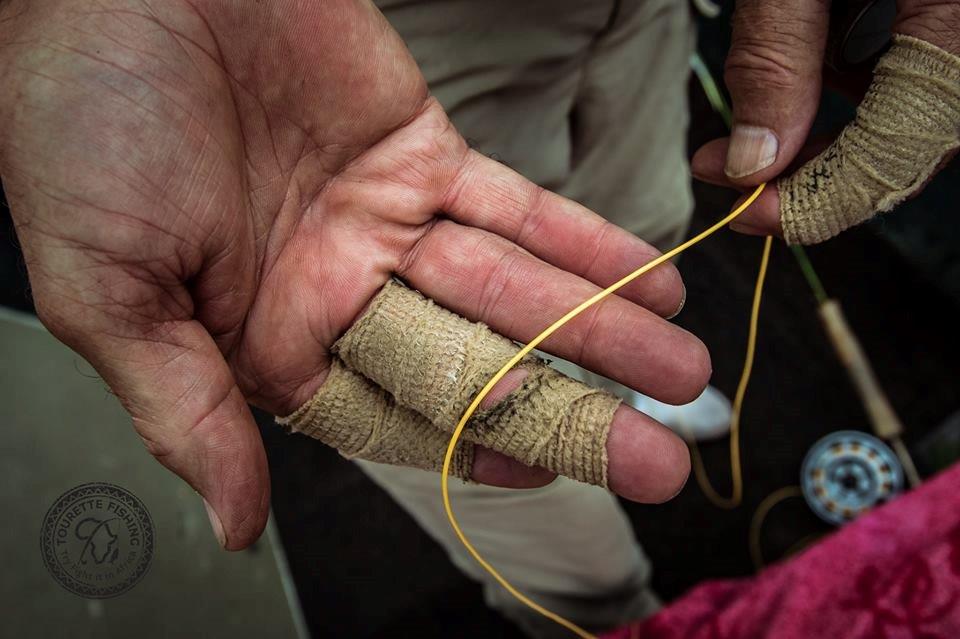 The guys found the transfer drive a great opportunity to check out some of the country side, and really enjoyed the bonus game drive. After finding the remote, simple but comfortable Ruhudji Fly Camp to be the perfect fit for the easy going group, we settled back into the main business of enticing toothy fish from to eat their flies. The Ruhudji fished beautifully, with someone on the boat never being too far from some action provided that they had their fly in the mix, which was never an issue with any of these anglers. Everyone became very well versed in pulling out top quality fish and retrospectively, the high average weight of fish caught was really impressive even if numbers weren't sky high. Everyone had a couple of fish in the 14/15lb range and 10-12lb fish numbers were stacking up nicely. Special mention here must be made to 'Carl's fly', originally a sardine imitation that seems to really tick most of the generic baitfish pattern boxes. It definitely had the tiger fish stamp of approval, and many of the fish were taken by its charms. This was probably mostly due to the unshakeable faith that the gentlemen had in it, which meant that it was on at least 50% of the rods at any one time! This fly has apparently done significant damage in a wide variety of destinations, and it was great to have a go-to fly that the guys would fish with absolute confidence.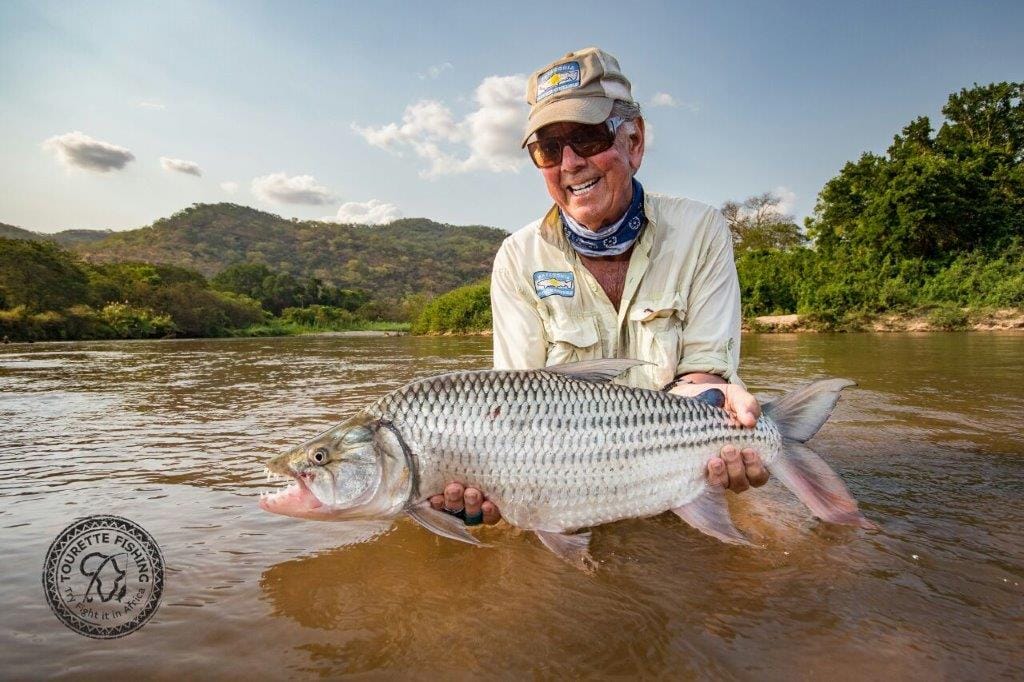 However, despite every session someone connecting into something seemingly a weight class above, misfortune in a classic variety of manifestations prevented the fish of the trip that this group deserved from being landed. All the usual incidences of wrapping in logs, burning fingers, spitting hooks, plus an untimely boat propeller cameo conspired to keep the REALLY big ones at bay. Art, Bill, Gary and Richard all had cases for some time on the psychiatrist's couch to deal with the trauma of losing big fish. However, Gary 'Whip' buried a golden opportunity on the morning of the last day! It couldn't have been further removed from the chaos of the other encounters, and it was fantastic to see a great take and textbook fight bring in a beautiful pre spawn 17lb fish to the boat. The whole group celebrated this fish, and it was a great way to wrap up the first full week of the season.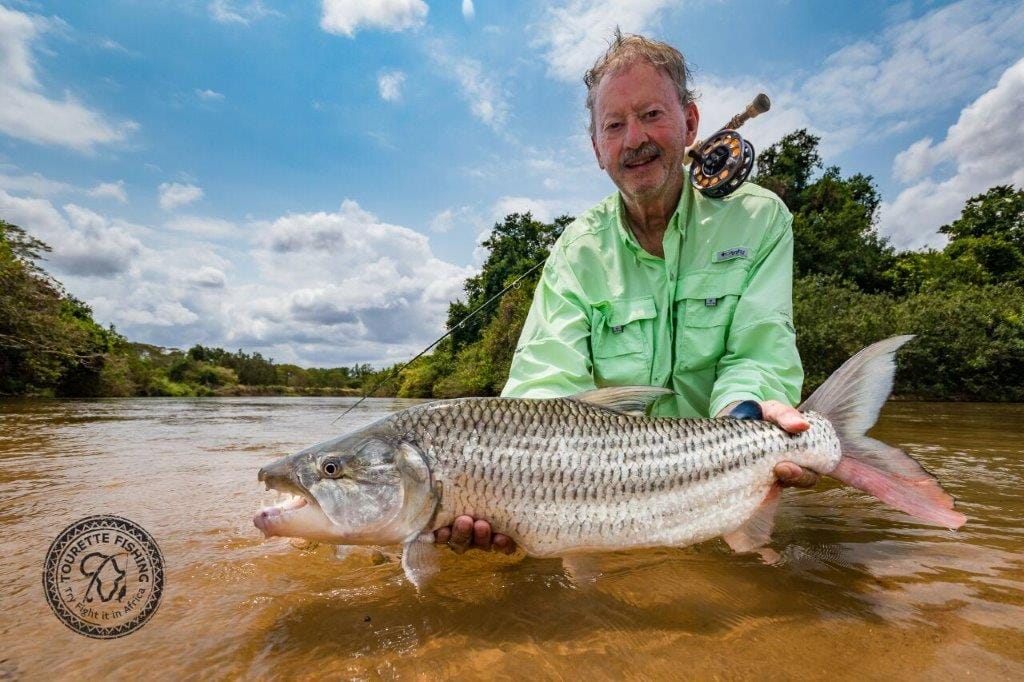 In a wrap, the guides couldn't have asked for a better way to start of the 2016 season, with four first class guests, an eventful and entertaining 6 days on the water, and tough but really rewarding fishing. We look forward to seeing what the Kilombero Valley delivers next week!
If you would like to join the group, or would like details for other available dates, please contact Charlotte Chilcott or call our office on +44(0)1980 847389.