So the end of the season finally arrived in Tanzania and, judging by the weather, Mother Nature was very keen to send us off on a high!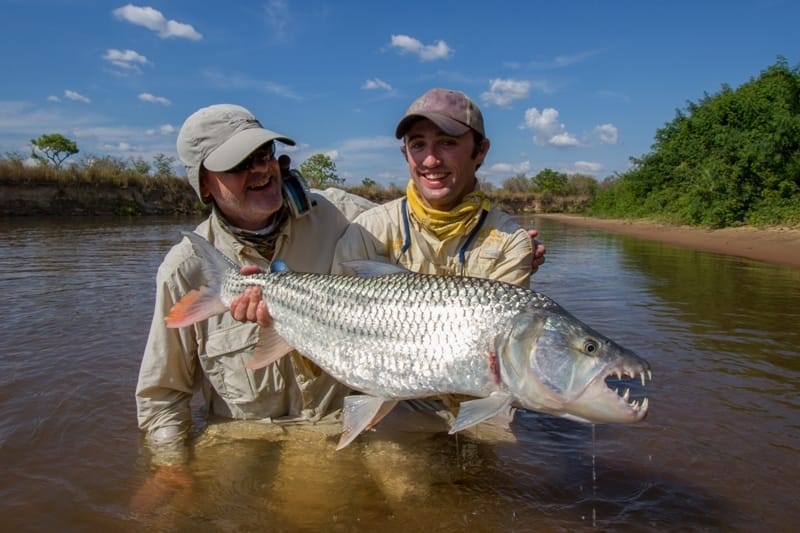 So the week started off with a bang! The first afternoon and full day produced some beauties! With Alphonse Island's Keith Rose-Innes and Ollie taking full advantage! They caught a number of 14lbs+ fish with Keith taking the season's honors with a beautiful 25lbs Tiger on the Mnyera River! That night the enthusiasm for the next day's fishing was high and the good fishing was toasted properly over dinner. Good catches by Mark Jenson, Andy Jenson and Craig Jenson were also made that day!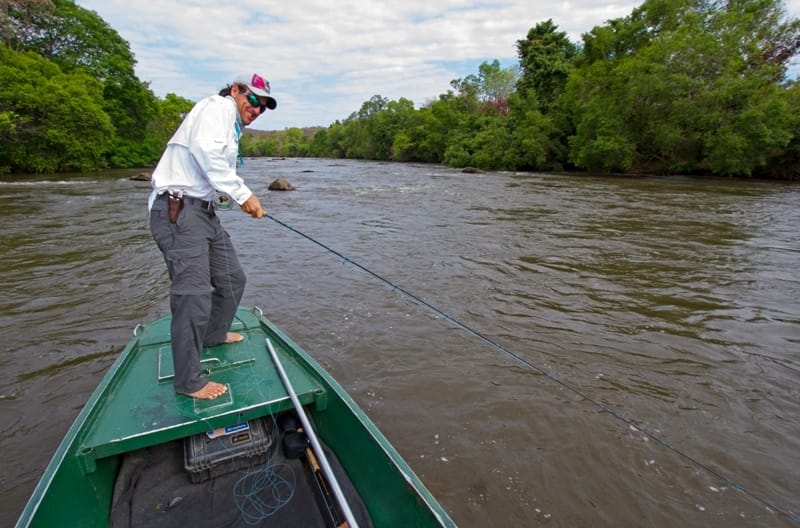 On the Ruhudji, the plan was to spend only one full day on the Ruhudji river with the three boats spreading all over the show. One boat motored up for 3hours, one shot down quite a bit and then the other boat started right in the middle. This paid of well with some really good catches being made all in the 15lbs region. Hard luck for Andy Jenson who lost three huge tigers and then right at the death lost a monster vundu after a 30 minute battle which had the boat go through numerous overhanging bushes and sticks!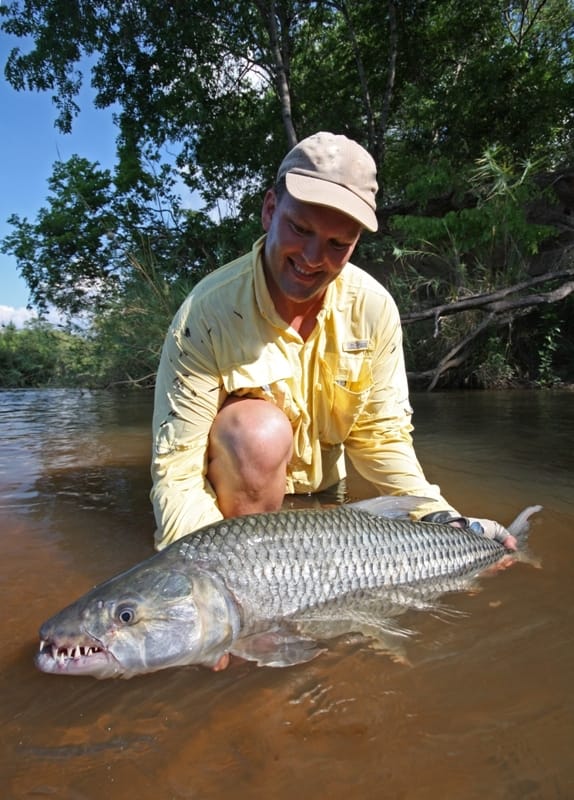 The last two days on the Mnyera was on fire again! The last day Rob (guide) took Zig walking the upper Mnyera and fishing for Tigers while the other guys spread out on the river again. This paid dearly with Zig bagging 4 x 14 lbs Tigers, 3 x 16 lbs Tigers, 2 x 17 lbs Tigers and an 18 lbs Tiger! This excluding the smaller fish! By 4pm he called it a day… madness!! The boats on the river did just as well! With Andrew bagging a 17 lbs, Craig Jenson a 16 lbs, Keith Rose a 16 lbs and Ollie another 18 lbs Tiger and then countless more fish in the 10 – 14 lbs range!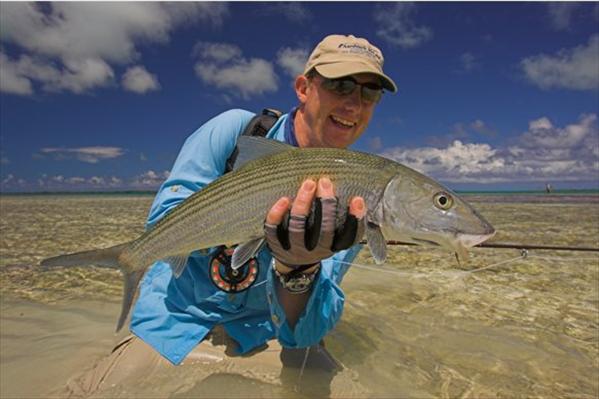 What a great way to end the season! We are all packed and ready to fly out of camp tomorrow morning! It was an awesome season in Tanzania, and we are already looking forward to next season! We would like to thank everyone who came up (and everyone who has been reading our blogs) and hopefully we get to fish with you guys in the future! So here is to an awesome 2013 season!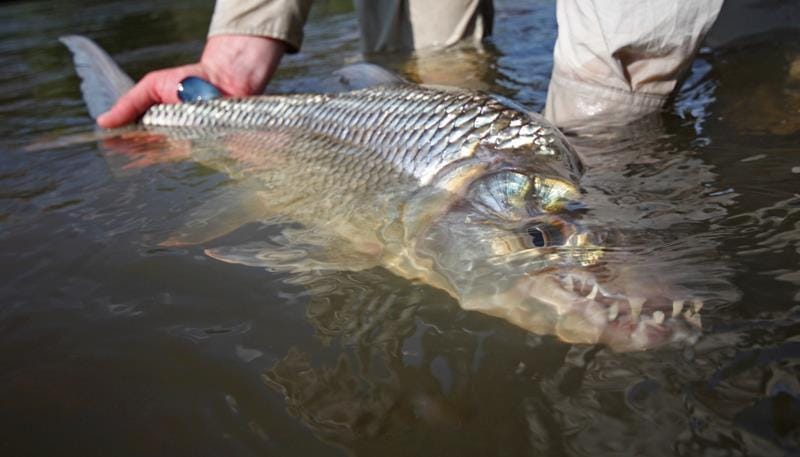 Have a great holiday everyone and season's greetings
Ciao from Tengo
Mark, Andy, Rob & Greg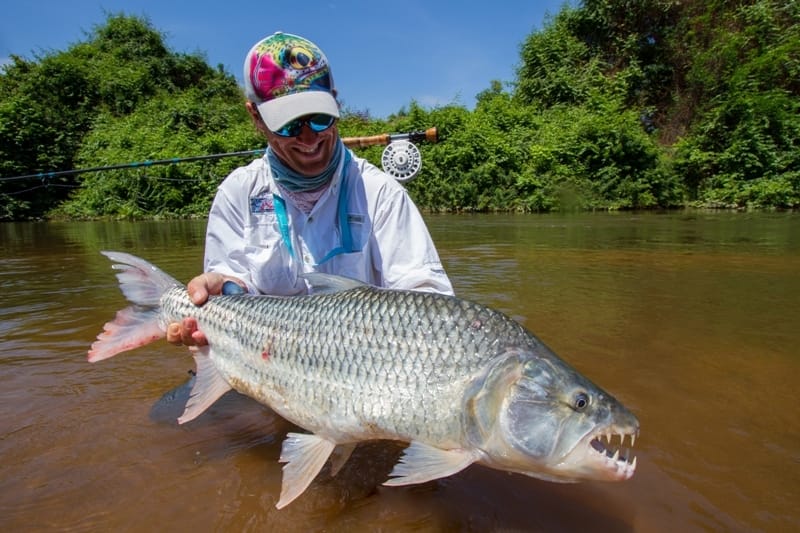 To find out more about fishing in Tanzania or elsewhere in Africa contact us by email Aardvark McLeod or call +44 (0) 1980 847 389