The spring season at the incredible Tapam fishery in Nicaragua has drawn to a close and left us all somewhat in a state of shock. We knew the fishing would be good in this jungle paradise, we also knew that tarpon of gigantic proportions lived here, but nothing quite prepared us for some of the fish that we saw landed. Although not the kind of location to catch big numbers of fish here the essence is quality not quantity with most anglers landing a tarpon of a lifetime. There are not many places where one can be attached to a 7 ft long fish on a fly in shallow water.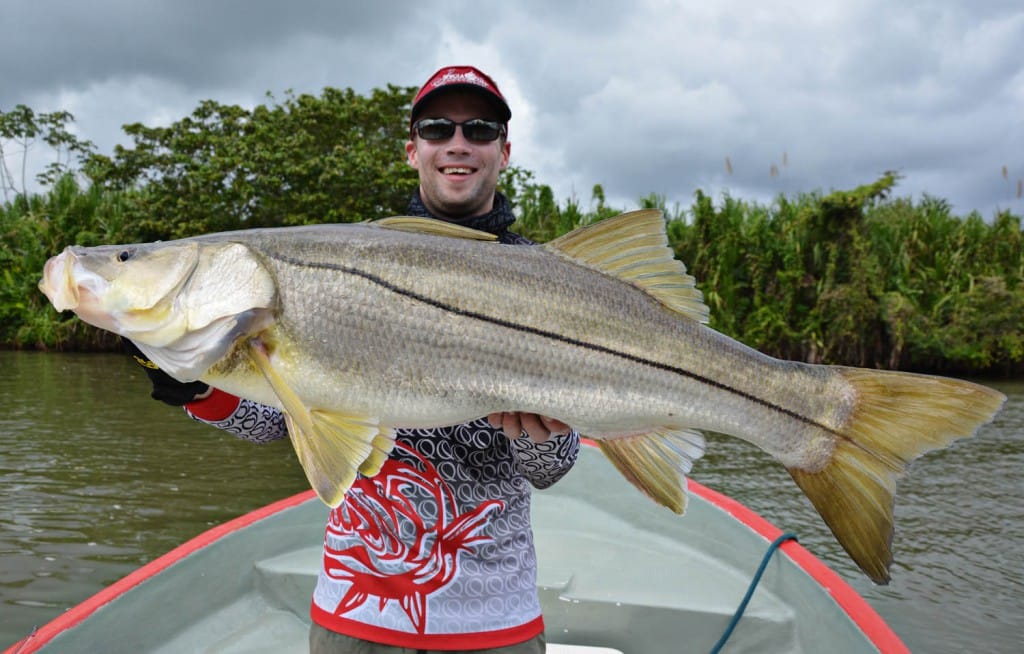 Next season there will be some improvements to the lodge with a new porch and seating area and the boats will be fitted with casting platforms. After this seasons experience the itinerary has been tweaked a little to make it more streamlined with less time hanging around and will move to a seven days. Clients will now spend the first night in Miami instead of Managua allowing a more relaxing schedule and preventing the extremely early start from Managua to Bluefields. It should also allow for a little extra fishing time on the day of arrival.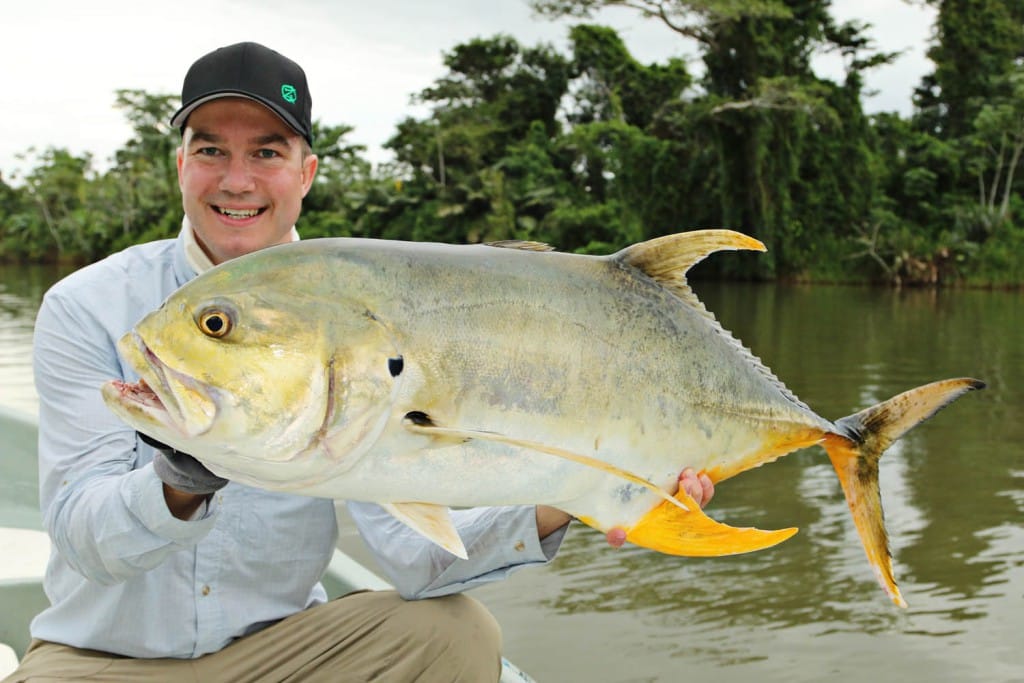 Although most groups going this year have immediately rebooked their space to return there are a few spaces here and there, so please contact us for details. We do have one complete week 31 May – 8 June 2016 available for 4 rods. The cost will be US$4,500 per rod including transfers. It excludes international and internal flights.
If you missed the amazing short film for this location please click HERE. For more information on this new  destination or to check availability for next season please contact Peter McLeod or call +44 1980 847389.