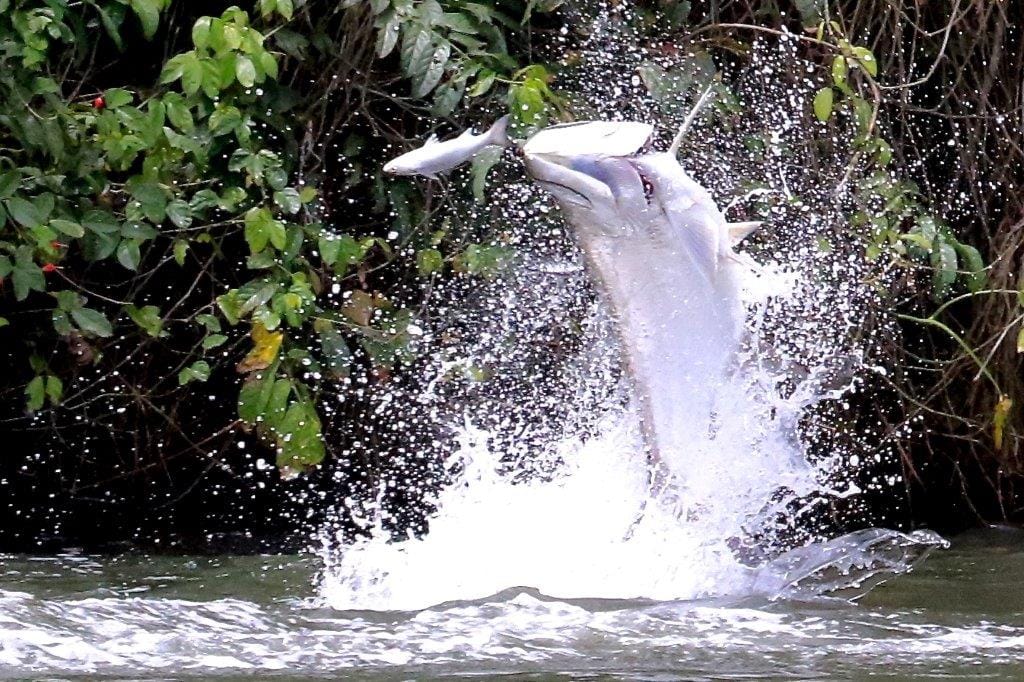 Tarpon fishing normally purveys images of being poled through crystal clear water, casting to sighted fish or amongst mangroves. When we booked our trip to Nicaragua with Aardvark McLeod we were told to expect something very different.  This wasn't going to be your traditional tarpon fishing.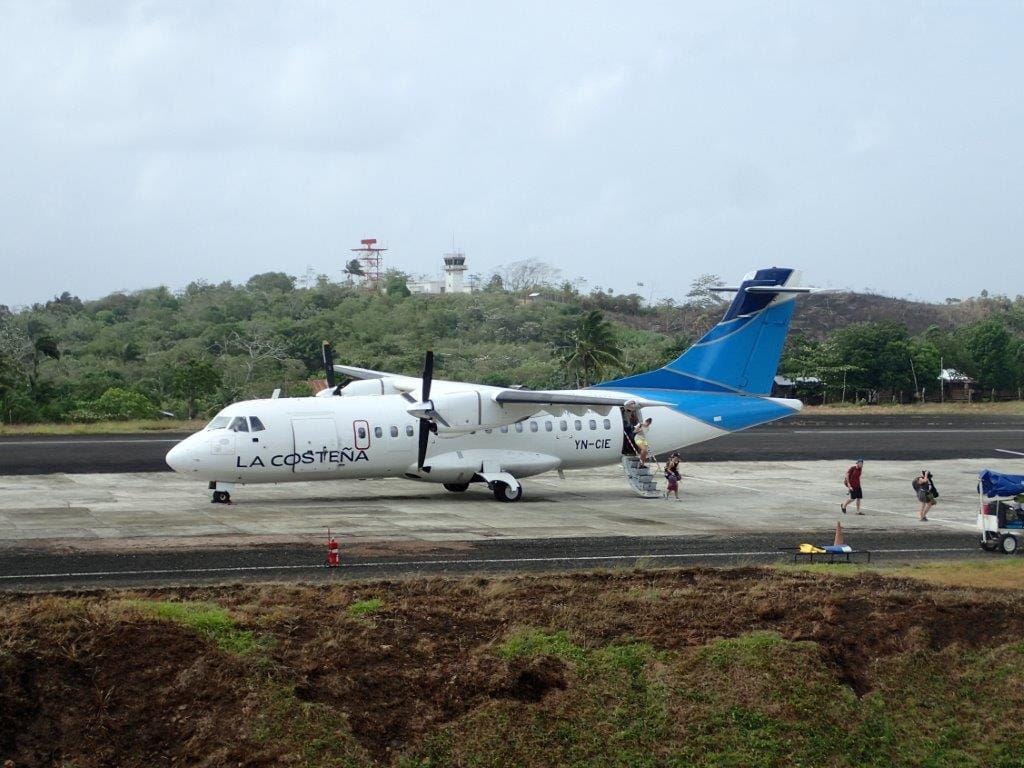 After travelling from London via Miami, with an overnight in Managua (the capital of Nicaragua) we eventually landed at Bluefield's 'International' Airport on the Nicaraguan East coast where our host Rosa met us. We were quickly whisked away to her seaside lodge for breakfast while they collected the necessary supplies for the week.
Being a new operation there wasn't much prior information to go on and unlike trips we had done in the past, we didn't know what to expect. 'Tapam' the movie had got us very excited and to make our excitement grow further, before we left for the lodge one of the guides told us that the party before had broken 5 rods, had a Tibor Gulfstream destroyed by a fish and had landed fish up to 200 lbs.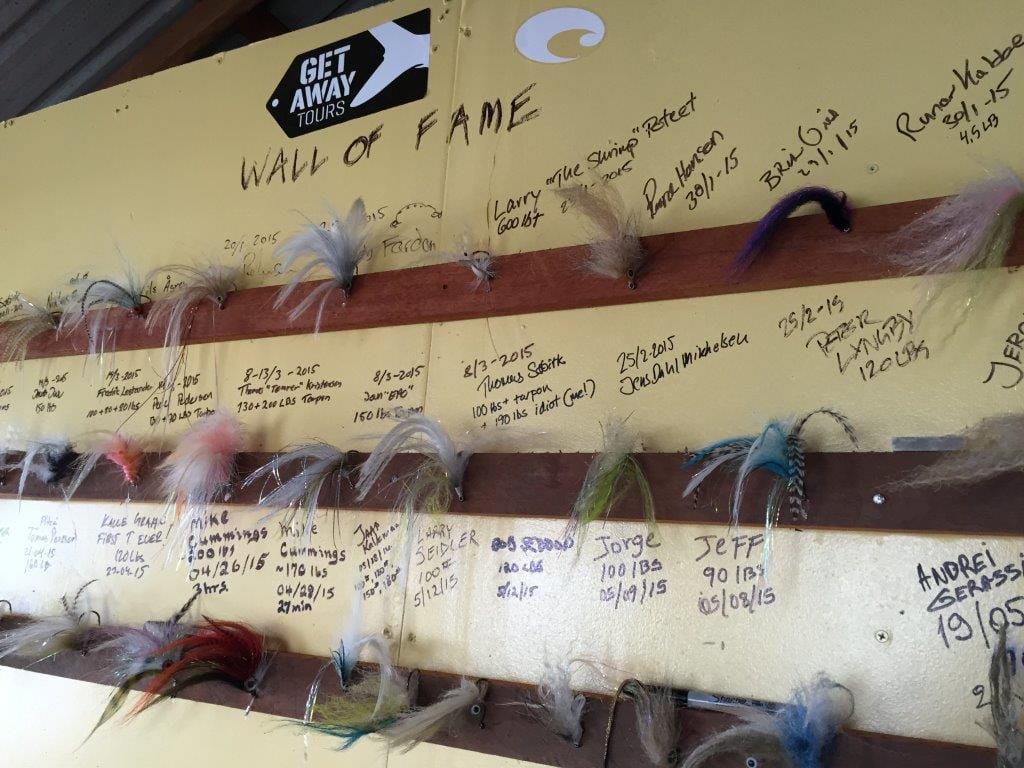 The four of us piled into one of the fishing boats to start our trip up to our home for the week. The journey lasted just over three hours as we wound our way through a maze of channels surrounded by jungle that eventually opened up into some large lagoons.
We arrived at Tapam Lodge, situation on the edge of one of the local villages, where we met by Rosa's husband Randy. Randy is an American who has lived in Nicaragua for almost 20 years. Randy and Rosa were very welcoming as well as being excellent cooks as we found out as the week passed.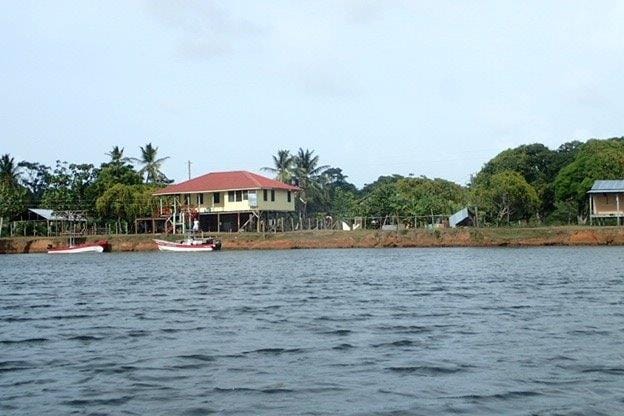 The first evening tackle was set up overlooking the sunset followed by a quick meal of steak and lobster – just what was needed after two days of travel. An early night followed before the first days fishing. The rooms are basic but comfortable, with fans and mosquito nets but we saw very few insects.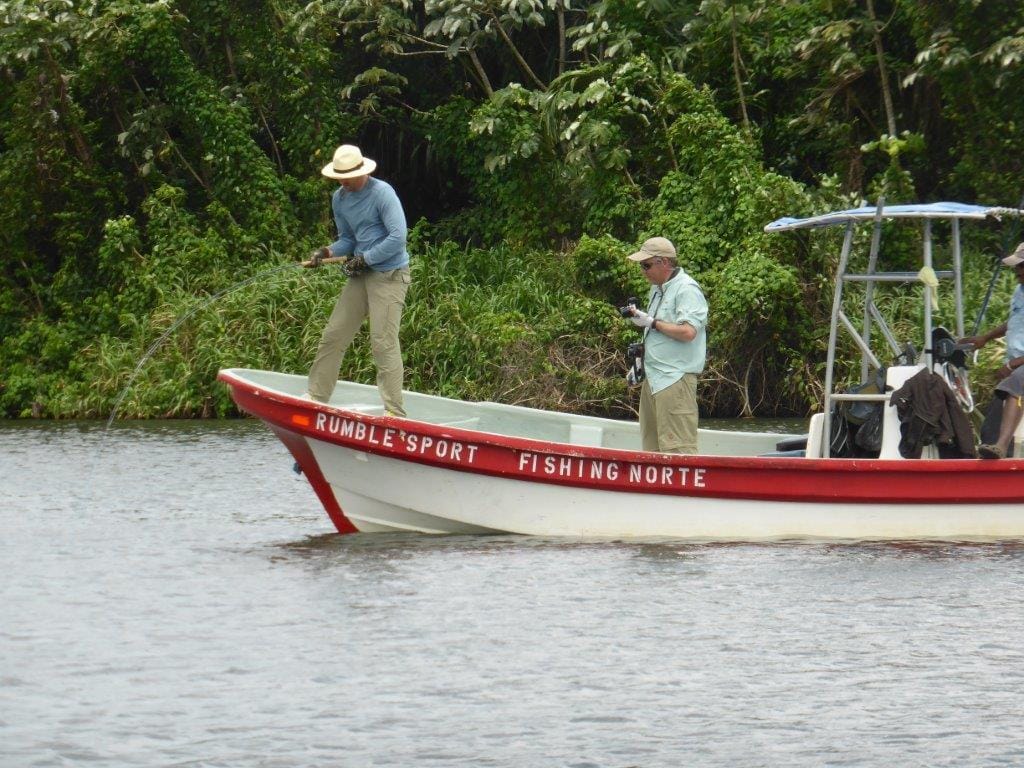 Up at sunrise of the first morning and a short boat ride had us at the main fishing area. The first taste of what to come was watching several tarpon chasing and feeding on baitfish. Not small baitfish but fish well over 2 lbs in some cases. The size of the tarpon had to be seen to be believed. Fish in excess of 100 lbs launched clear out the water chasing mullet is a spectacular sight. Apparently you don't see the really big ones – there must be some absolute monsters here! The fishing is done from a boat and is mainly blind casting with intermediates or fast sinking lines while you drift with the current.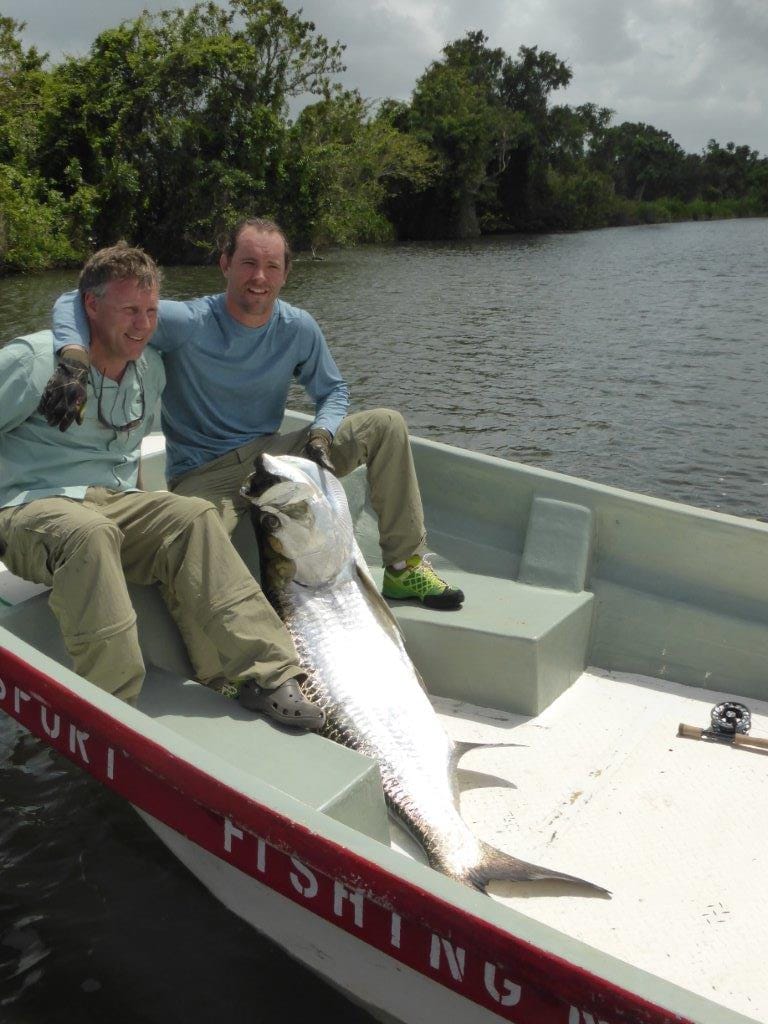 After only a few casts the line tightened, a quick strip strike, wait for the jump, the jump never came and soon a small catfish was splashing around on the surface. It was enough to get the heart racing as you could hook into something gigantic every cast. The first morning resulted in a catfish, a jack and one jumped tarpon of about 80 lbs – apparently a small one. There can't be many places in the world where the guides don't get excited by an 80 lbs fish on a fly rod!!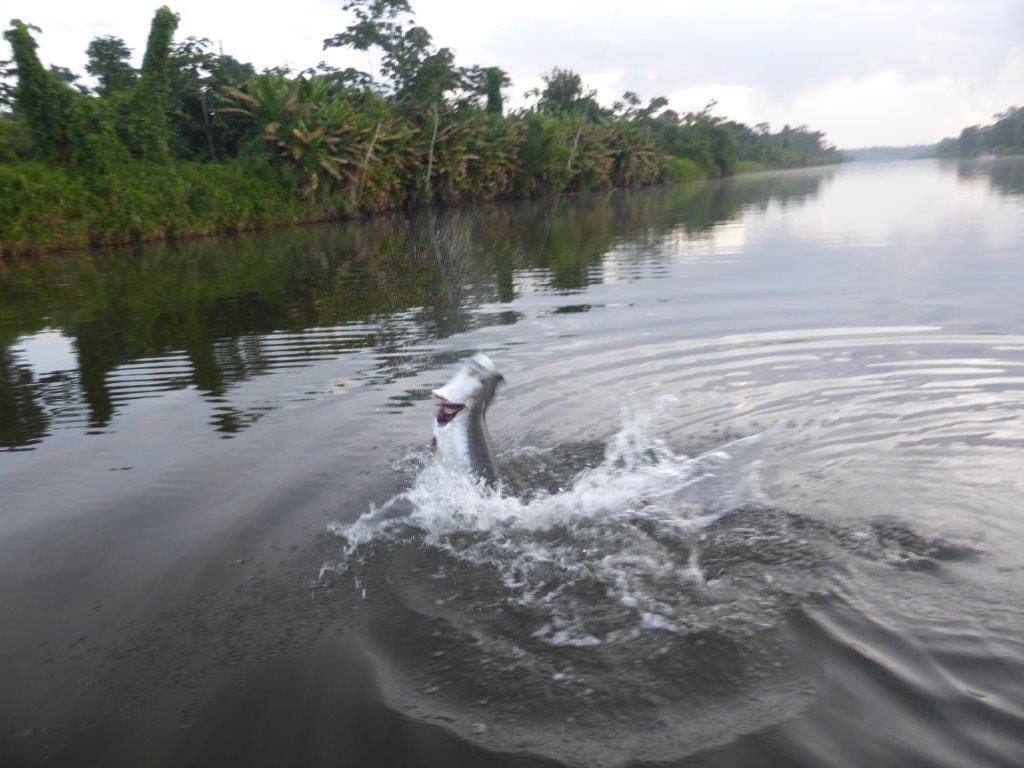 As the week went on we fished more effectively with tarpon hooked most sessions as well as several jacks and catfish. It took us till the third day to land one of these monsters though, and it was worth the wait. Two fish over 150 lbs were landed within two hours of each other.  I was lucky enough to hook into one of these. We were fishing down a channel with a few fish feeding around us. I was blind casting an intermediate line with a tan baitfish pattern on the business end. As the fly neared the boat, out of nowhere this huge bucket appeared engulfing the fly and swam off. When it turned I realised the true scale of these things. It was easily six feet long. A sharp strip strike and the fish took to the air before it charged off. Fighting these tarpon is like nothing else I have experienced on a fly rod. They start with a few jumps and some long powerful runs, then it becomes a tug of war. Even with 130 lbs leader, 50 lbs core fly lines, 80 lbs backing, stiff 12 wt rods and saltwater reels you never really feel like you have the upper hand. By the time we got the fish to the boat we had moved over 1 km downstream.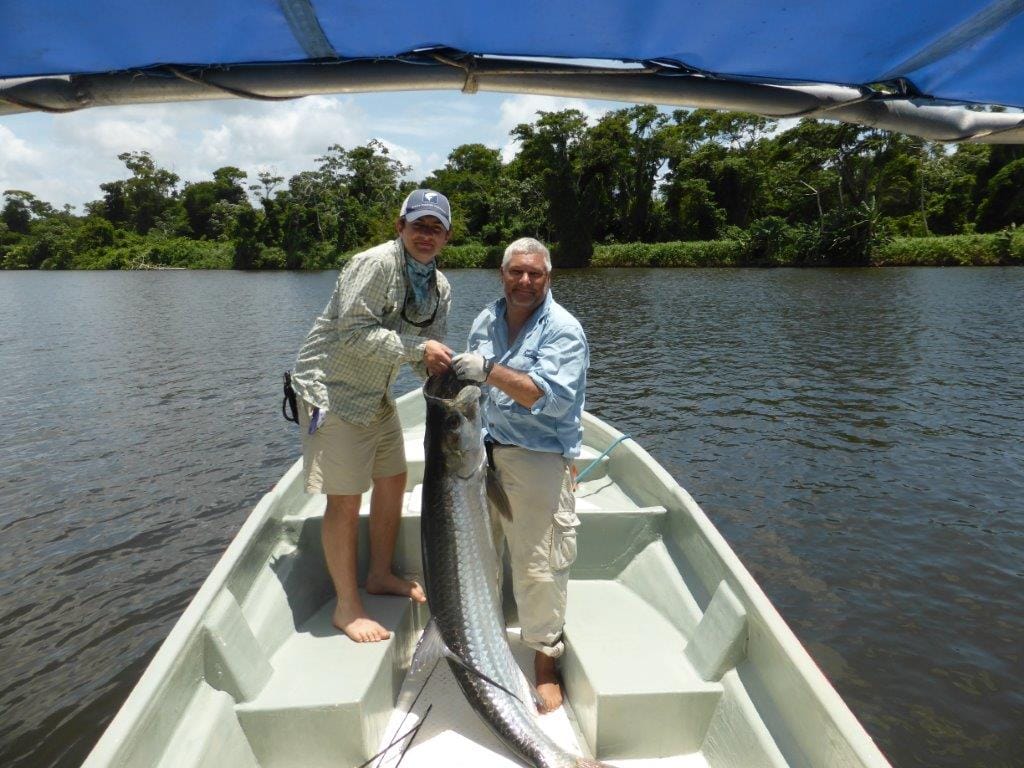 Fly choice wasn't too important with fish being hooked on shrimp, crab and baitfish patterns. The most important thing was the hooks – In this case bigger was better with 6/0s being the most prevalent. There is no point in buying anything but the best as it will be tested to the extreme.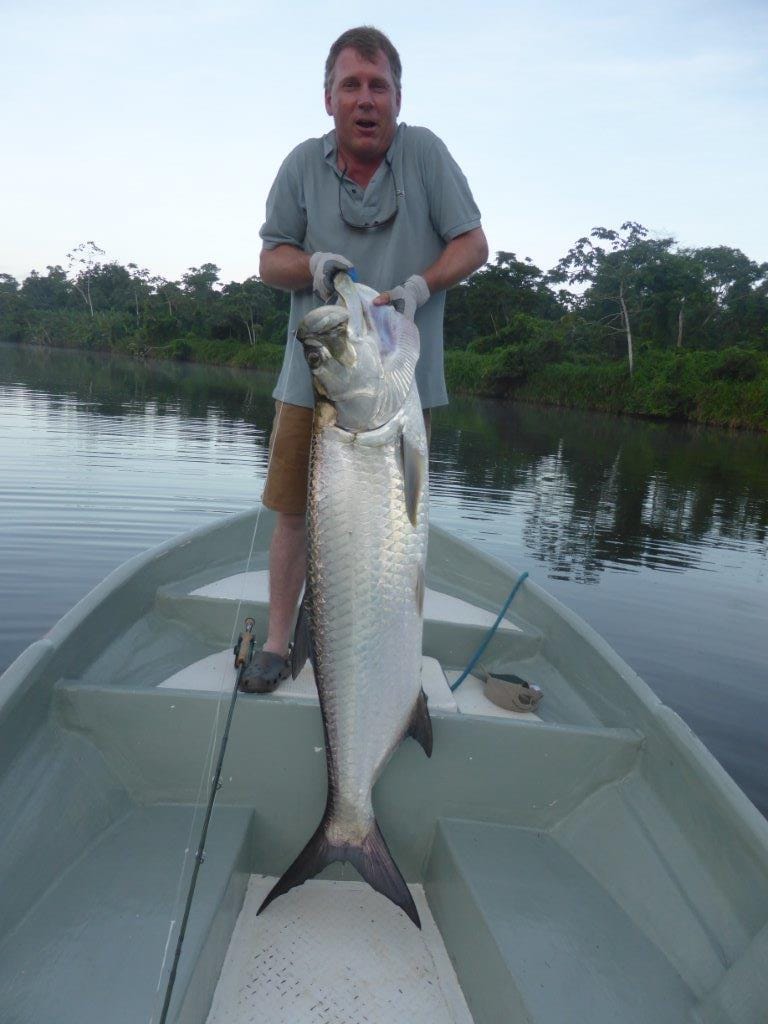 The amount of baitfish available to these fish and the coloured water means you are not going to catch huge numbers. Most anglers will land between 1 – 5 tarpon for the week. However there is a very good chance one of those will be over 100 lbs, with some over 150 lbs and a very real chance of a tarpon over 200 lbs. For our week at least two 200 lbers where hooked. One lost after 1 ½ hrs battle without ever being in control. The other was hooked and as it ran the line managed to get wrapped around a finger – cutting deeply into the flesh. If the guide had not snapped the leader it could have been much worse.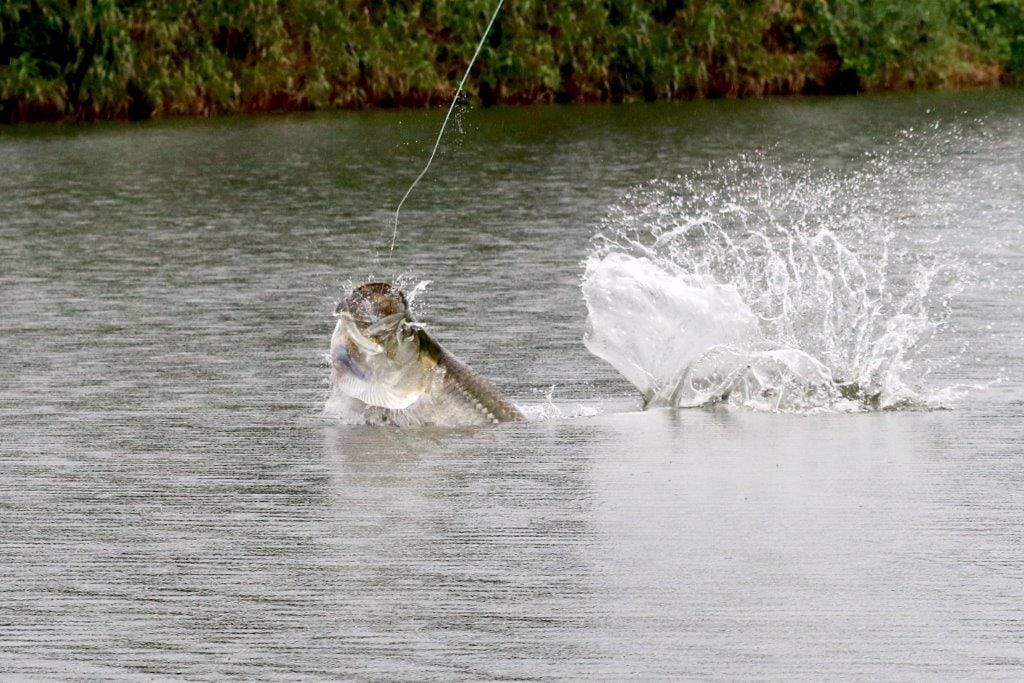 Over the course of the week our group jumped a reasonable number and lost, rods were broken and 130 lbs leaders smashed like thread. However four of us managed to land five fish between 80 and 150 lbs plus.
This area is truly unique. At present it is relatively unexplored and I very much doubt we have even scratched the surface of this destination. In fact the week after we left the guides were going in search of new areas and more big fish. As time goes on this locale can surely only get better as we learn more about the environment and the fish movement. If you are interested in tarpon, adventure or just like catching big fish Nicaragua is a must.
Thank you to Vadim Titovets for supplying some of the images used in this report. If you missed the amazing short film for this location please click HERE. For more information on this new  destination or to check availability for next season please contact Peter McLeod or call +44 1980 847389.