In 2024, we are thrilled to offer fly fishermen a truly exceptional opportunity to target British Columbia's Skeena system during the prime weeks of the Coho salmon run. While this region is traditionally renowned for its steelhead, the presence of Coho, also known as Silver salmon, during this period adds an exciting dimension to the fishing experience. The Coho salmon in the Skeena system stand out for their impressive size, often exceeding 20 pounds. These tenacious fighters provide an excellent alternative for anglers who relish the challenge of pursuing Atlantic salmon. With the expert guidance of Nicholas Dean Outfitters on the Skeena River system, this fishing expedition becomes even more remarkable. What truly sets it apart is the harmonious blend of the awe-inspiring natural scenery and the abundance of Coho salmon that grace these waters during this specific time of year.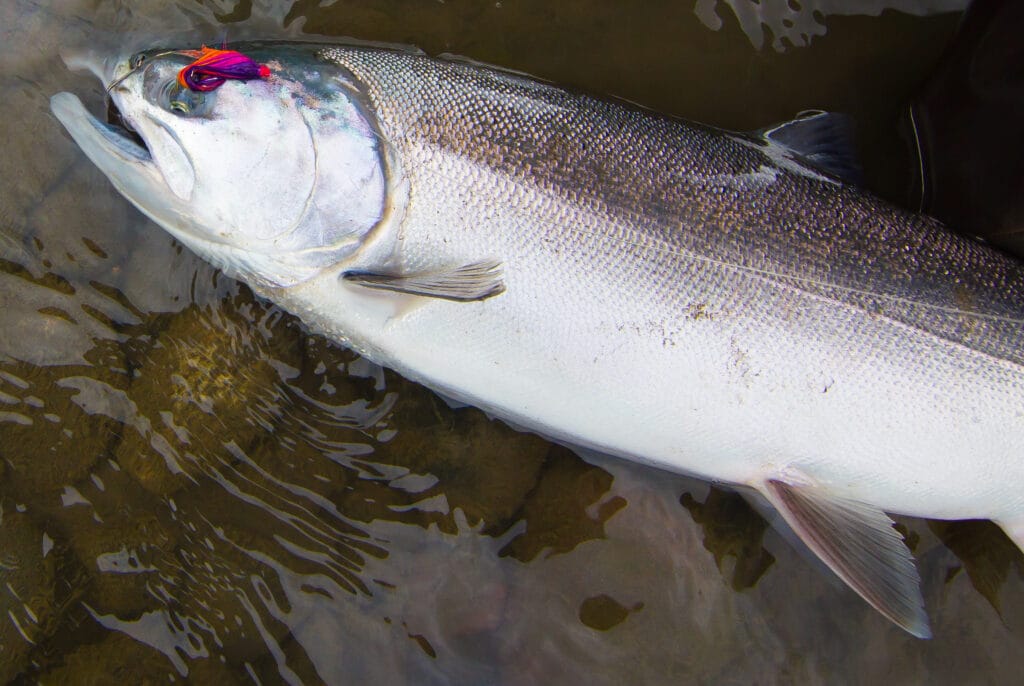 The Autumn months mark the peak of the coho salmon migration, and Yellow Cedar Lodge is strategically situated along the Skeena River just south of Terrace, a world-famous salmon stronghold. As the coho salmon make their way upstream, anglers can expect thrilling encounters with these powerful and acrobatic fish. Whether casting a fly from the riverbanks, jet boat or wading, the opportunities to hook into chrome-bright coho salmon are unparalleled. The lodge's expert guides bring a wealth of local knowledge and fishing expertise to ensure that each guest has the best chance of landing trophy coho.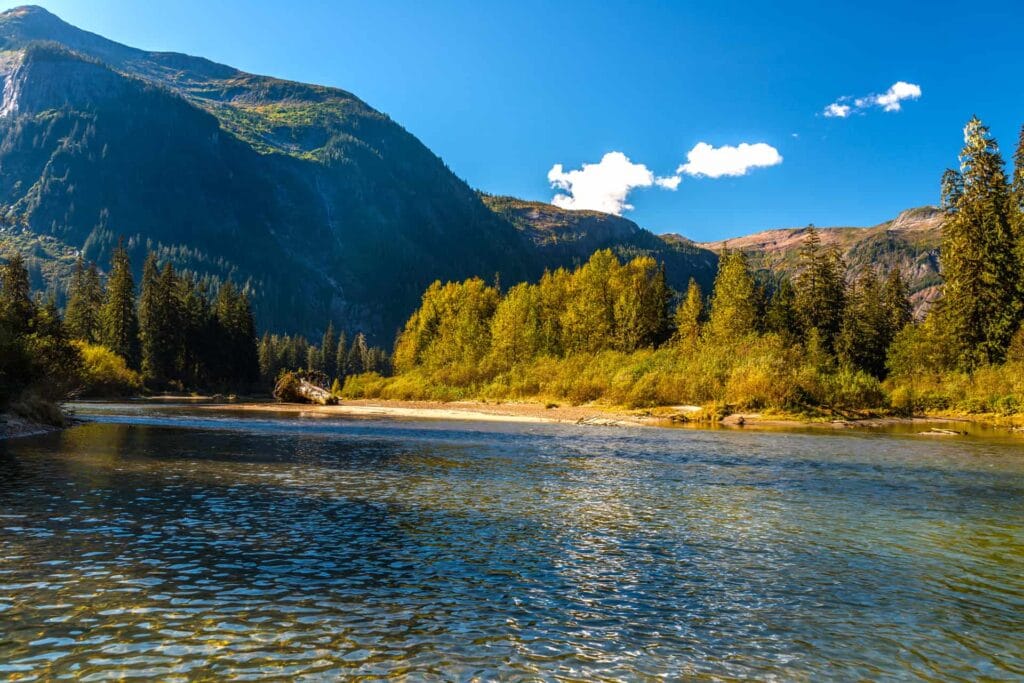 What sets Yellow Cedar Lodge apart is not only the incredible salmon fishing but also the immersive wilderness experience. Surrounded by pristine forests and rugged landscapes, anglers can savour the serenity of the remote location while reeling in fish after fish. The lodge's commitment to sustainability and responsible angling practices ensures that the coho salmon runs remain strong for future generations of anglers. In September 2024, Yellow Cedar Lodge promises an unforgettable adventure that combines world-class coho salmon fly fishing with the unparalleled beauty of British Columbia's untamed wilderness, making it a truly special destination for avid anglers.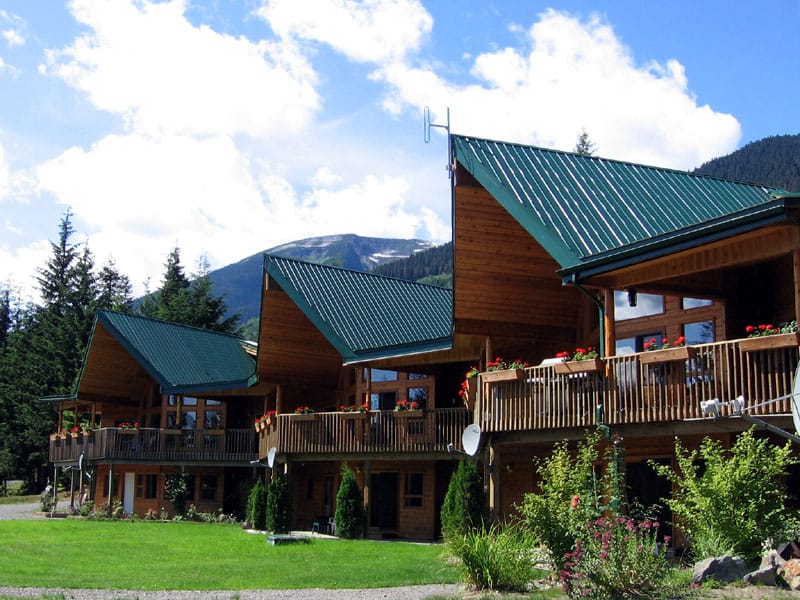 If you would like more information on Nicholas Dean Outfitters or fly fishing elsewhere in Canada then please do not hesitate to contact Peter McLeod or call our office on +44(0)1980 847389.