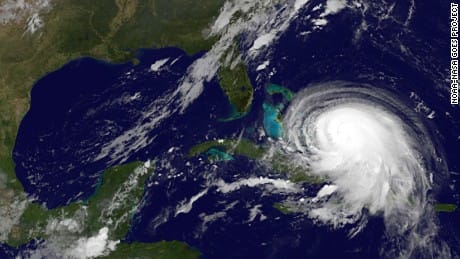 As some of you will have been aware Hurricane Joaquin hit the Bahamas last month. The story was not widely covered in the UK news but the category 4 storm caused serious damage to parts of the Bahamas. Through various reports it is now possible to see the level of damage and which islands and fishing lodges have been affected.
The hardest hit areas were Crooked and Acklins Islands, Long Island and Mayaguana whilst the other islands remained relatively unaffected.
Large areas of Crooked Island were completely devastated by the storm, towns were literally washed away. Communication with the island has been slow but things seem to be on the mend. For much of the island the rebuilding process will be a long one, but our lodge on the island is confident that it will be operational in time for spring.
As reported in the Angling Report by Felton Rolle "Acklins Island and the southeastern Bahamas took one on the chin! I am just back from my survey last evening. From Mason's Bay going north, the damage from the hurricane to properties that lined the waterfront was catastrophic. I was unable to visit the far north, as water prevented us. Some places had as much as ten feet of water, I am told. Fortunately at Salina Point Bonefish Lodge, we received no damage."
Abaco Island remained largely untouched and whilst stormy conditions were experienced there was no storm surge. The lodges have remained fully operational and fishing conditions have been unsettled but some stable weather and fishing is expected to return to norm.
The northern islands such as Andros, Grand Bahama and New Providence remained largely untouched by the storm and all operations are running as normal.
We will keep in constant contact with the lodges we work with in the Bahamas to monitor their progress. Should any of you have concerns about current trips or future plans to visit the Bahamas please do not hesitate to contact us.