This month Hurricane Dorian was recorded as the most powerful tropical cyclone to make landfall in The Bahamas, it was unrelenting and it brought destruction and devastation to the area. That said, the global community and the fly fishing world have been quick to respond with fantastic generosity, and funds have been raised and supplies and shelters have been provided to the islands hardest hit, you can see more here.
It would be easy to write The Bahamas off as a place to visit whilst they rebuild but this is not the case. We saw the greatest impact on the islands of Abaco and Grand Bahama, and whilst many places on these two islands will need to start from scratch there are shining lights like the Delphi Club that only incurred minor damages. Many of the other islands and cays in the area avoided the worst of the hurricane and are continuing the closed season preparations ahead of welcoming new guests towards the end of October. You can do your bit to help the rebuild by visiting The Bahamas this coming season.
For the serious angler in search of bonefish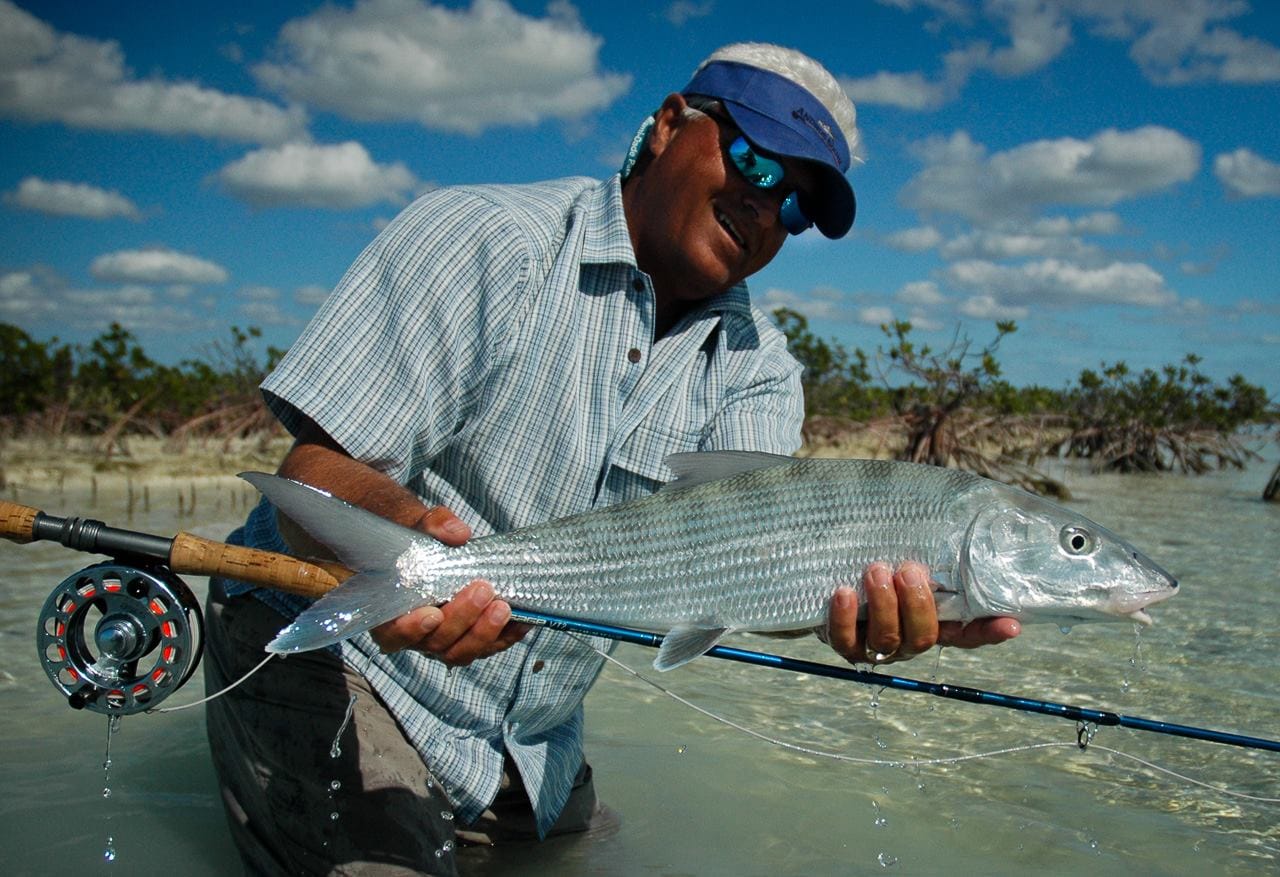 The lodge here very proudly claim that they are not a luxury lodge but far more a lodge for people who love fishing. The accommodation is comfortable but casual, the service is excellent, the food is good and the focus is on fishing. The fishery on South Andros is huge, varied and productive. They fish in four parts of the island; tidal creeks on the East Side, hundreds of small keys off the southern tip of the island, the West Side which is known for large fish, inland ponds and creeks in the middle of the island. Some areas tend to hold large groups of fish while others are home to larger fish in smaller groups. It is our experience that first-time and experienced anglers alike have a great time on the flats of South Andros. There are lots of opportunities for both wading and skiff fishing, depending on your preferences and the conditions.
Comfortable lodge and excellent guide team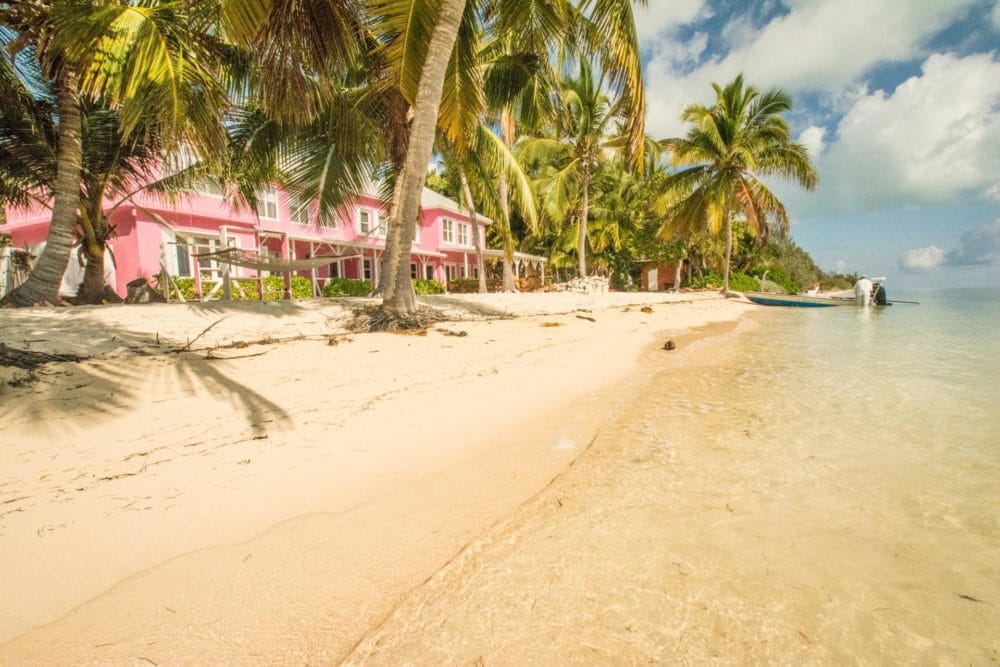 Bair's Lodge on the east side Andros Island in the Bahamas is ideally situated giving you access to some of the largest and most varied flats in the world. Andros Island has long been associated with the biggest bonefish, Bair's Lodge is an ideal base from which to try for a 'giant'. Guests can fish primarily for bonefish and the occasional tarpon and permit. Both Deep Creek and Little Creek lie within easy striking distance from the lodge, and offer more protection from potential wind than oceanside flats. Both creeks are also conduits to renowned West Side and other remote cays to the south and southwest. The lodge sets the bench mark in terms of quality guiding, delicious food, comfortable accommodations and courteous hospitality. Bedrooms are open and airy, air-conditioned, with plenty of storage space and electricity outlets to recharge phones and camera batteries.
Tiamo, South Andros Island
Perfect of couples, whether fishing or not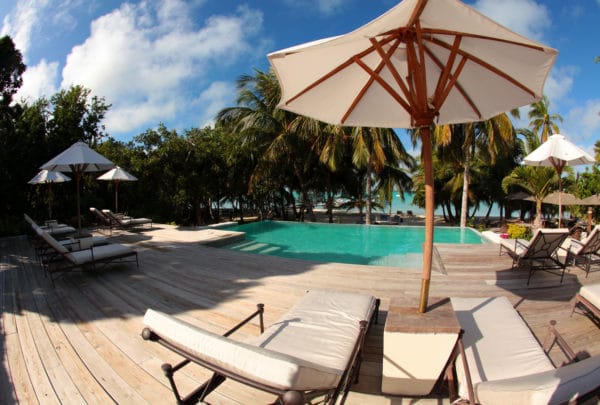 Also located on Andros Island, Tiamo was built as a boutique luxury spa which also has some excellent fishing. There are varying degrees of accommodation, excellent service and food and spa facilities. They have excellent guides and boats that can take you off directly from the beach in front the lodge. From a fishing perspective the Bahamas is mostly a bonefishing destination, but Andros does have some of the largest bonefish in the Bahamas. The chalets have been recently remodelled, with some of the beach front cabanas having plunge pools in the private decking. The cabanas are on the beach, sheltered from other guests by mature shrubs but only a very short walk from the sea. There is a central pool, bar and dining area and there is a spa and small gym on site for non-fishers.
For the perfect relaxing and fishing combination with family & friends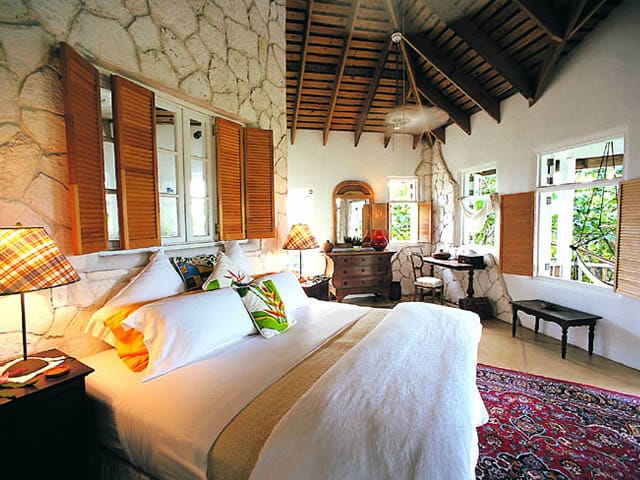 Located on a 96-acre private island just off the main Andros Island, the resort offer a great Caribbean playground for families. The resort is gracefully designed with an emphasis on recreation, sport fishing and utter relaxation, this exquisite retreat features the Bahamas' only overwater spa, tennis courts, indoor-outdoor dining, freshwater pool and more – all accessible to just 60 guests. For fisherman, Kamalame is fortunate to be able to offer two distinct fisheries. There is abundant water with excellent bonefishing right on the backside of the Cay, as well including nearby creeks and flats stretching all the way to Majestic Point. There is also some excellent fishing to be had just a short stroll along the beach that you could happily do unguided.
British house party feel in the Caribbean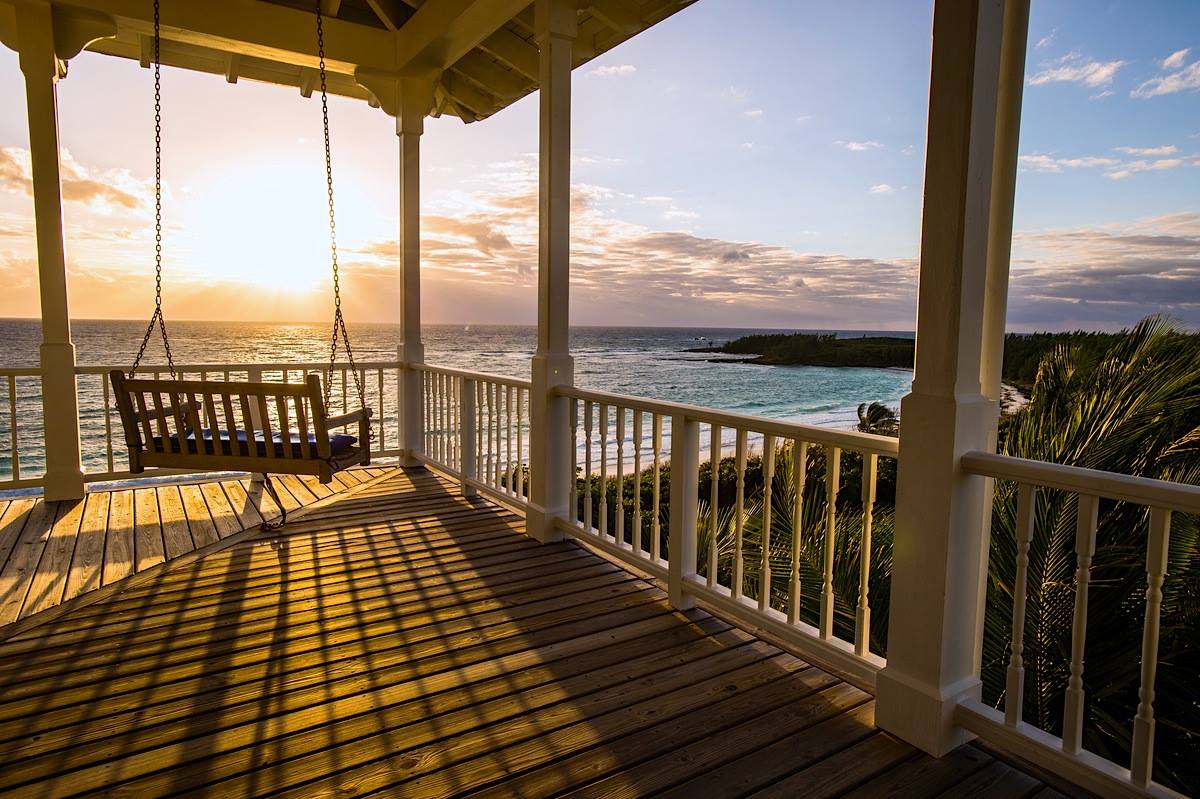 Delphi was modelled on a British Colonial house overlooking a beautiful cove and beach on Abaco Island. Built by Peter Mantle who used to own and run Delphi Lodge in Ireland, the operation runs in a similar way to a typical British house party where everyone sits at one table creating a wonderful group feeling. The lodge was very much built with non-fishers in mind and has an infinity swimming pool right outside the lodge. The fishing on the marls is primarily skiff fishing, one guide between two fishermen and the bonefishing is abundant, although their size is smaller than on Andros Island. There are no spa facilities on site but there is a small spa and treatment centre just down the road and the lodge has a fantastic wine cellar. Due to the lodges close proximity to Marsh Harbour, it works well with the local dive team who regularly take guests out in the waters around Abaco Island.
comfortable lodge offering species variety in the Caribbean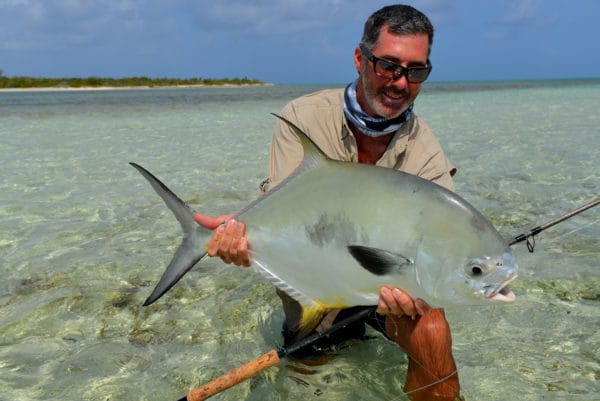 When you first think about fishing in the Bahamas big bonefish appear top of the list. Whilst this is true and this is the place to target trophy sized bonefish, there is also a lot more on offer, especially when you visit the outlying and remote islands such as Crooked and Acklins. These are immensely varied and largely unexplored fisheries. Fantastic numbers of triggerfish can be found, along with permit, tarpon, snook, barracuda, sharks and more. There are fantastic schools of bonefish, of course, and you do see some large ones. However, Crooked and Acklins should be viewed as an unspoilt, varied fishery first and foremost. The accommodation is basic, yet clean, comfortable and perfectly adequate for a week's fishing. The rooms are spacious and are air conditioned. They are also a stone's throw from the beach, which is always a bonus. If you are after a wilderness experience on largely unexplored flats that give access to a myriad of different species that have received very little fishing pressure then we would urge you to visit. Best of all, the operation presents excellent value for money.
For more information about any of the lodges mentioned or The Bahamas in general please contact Alex Jardine or Peter McLeod, alternatively you can call our office on +44(0)1980 847389.