The Delphi Club was originally modelled on a British Colonial house overlooking a beautiful cove and beach on Abaco Island in The Bahamas. Built by Peter Mantle who used to own and run Delphi Lodge in Ireland. The lodge was very much built with non-fishers in mind and has an infinity swimming pool right outside the lodge. The flats fishing on the marls is primarily skiff fishing in search of bonefish, with shots at permit, tarpon and barracuda too.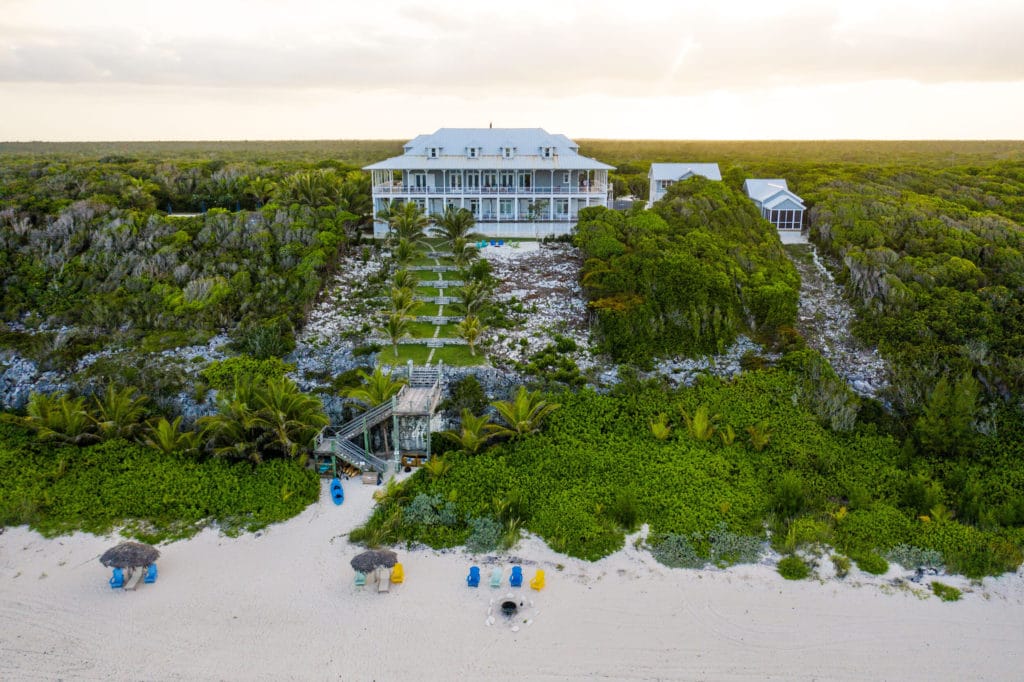 In November 2018 the lodge was taken over by Andrew Tucker and Robert Ford, they had been long time admirers of The Delphi Club and wanted to continue the lodges excellent reputation.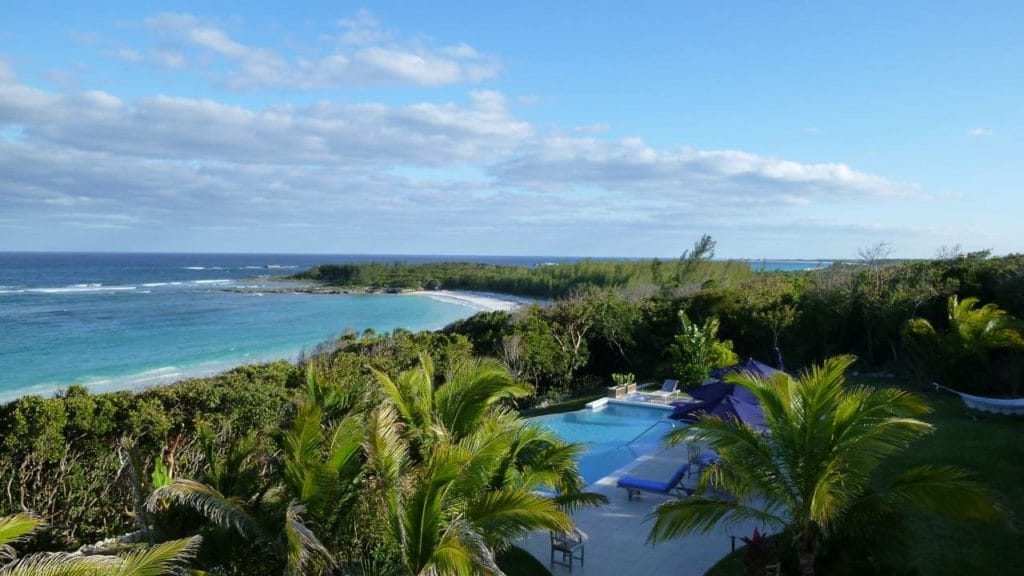 In keeping with previous seasons The Delphi Club continues to have a wonderful team that looked after guests each season. Importantly, the team of highly experienced fly fishing guides will continue to show clients the wonderful extent of saltwater fishing available from the lodge.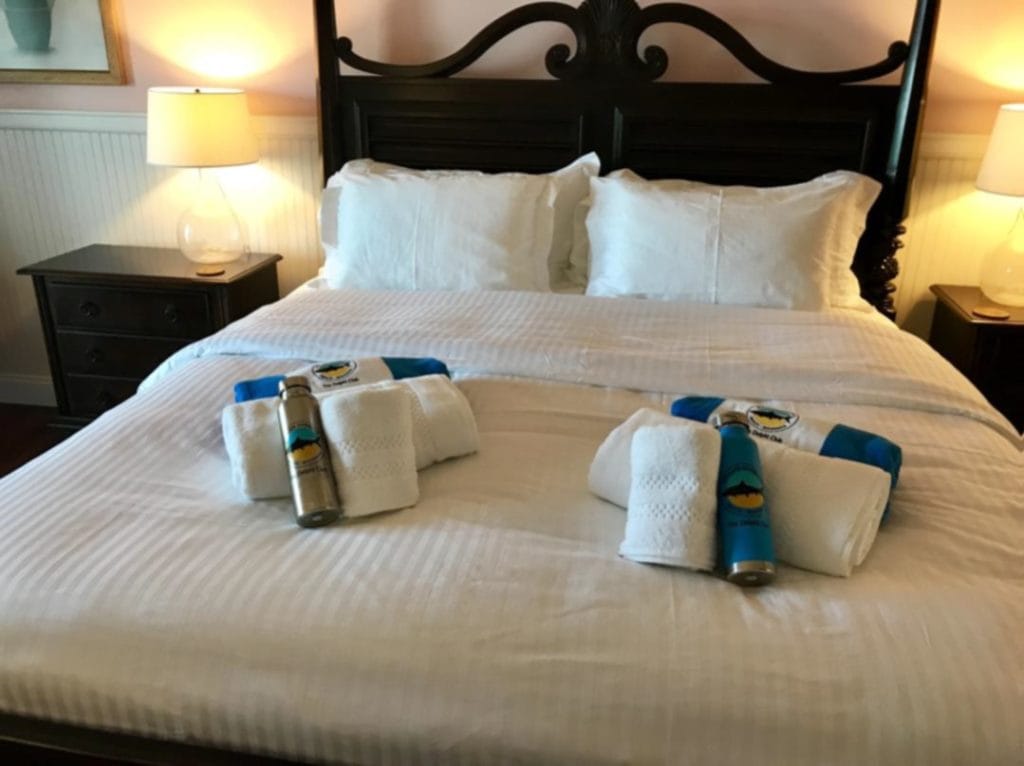 Delphi has gone green, replacing plastic bottles of water with a flask / thermos to be used by guests during their visit and to take home as a keepsake of their stay. They also actively encourage guests to help us keep the beach clean of the plastic that comes in on the high tide. There are also plans to 'go solar' in the near future.
The lodge has been given a significant makeover. There is new paint on the main living room walls and on the outside; new linens and towels in the bedrooms; the furniture inside and out has been refinished. The Wi-Fi has been upgraded, Sonos music is now installed and the library TV is new and now HD.
Changes for fly fishing at The Delphi Club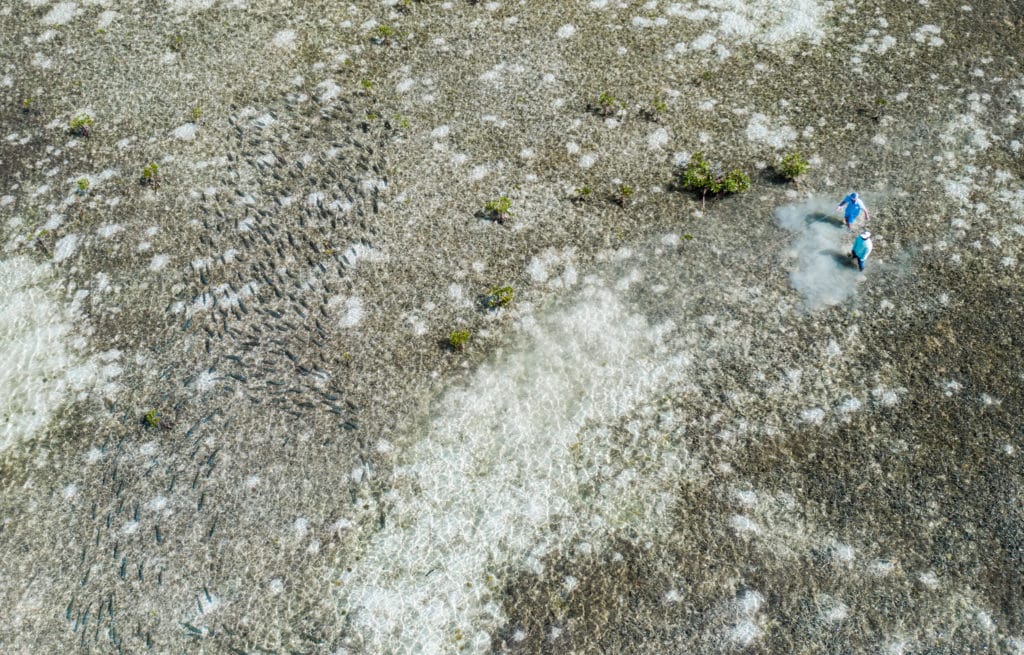 For travelling fly fishers, The Delphi Club are now a Thomas and Thomas endorsed lodge, and every boat will now be equipped with two fully rigged 10 weight T and T Exocett saltwater rods matched to Shilton or Hatch reels. One rod is set up for permit and tarpon and one for the toothier sharks and barracuda you will often encounter.
In the 2019 season four new Hells Bay Professionals were added to Delphi's fleet. These boats, which draw less than 5 inches of water when loaded with two anglers and a guide, are truly a game changer. They have opened up new areas of the fishery, and have already been very well received by those who have fished in them.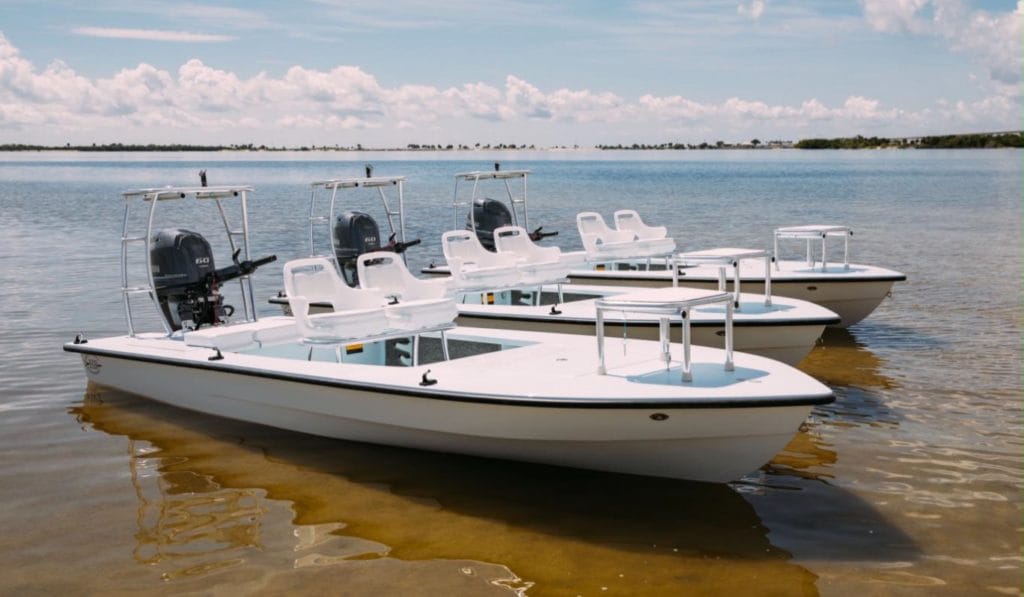 The are changes on the flats too. The main fishery continues to be the 200 square miles of the Marls where you can expect many shots at bonefish on a good day. November and December sees the migration of bonefish and it's possible to encounter large numbers of fish with great regularity. You will have the occasional shot at permit and tarpon, and usually some barracuda and sharks.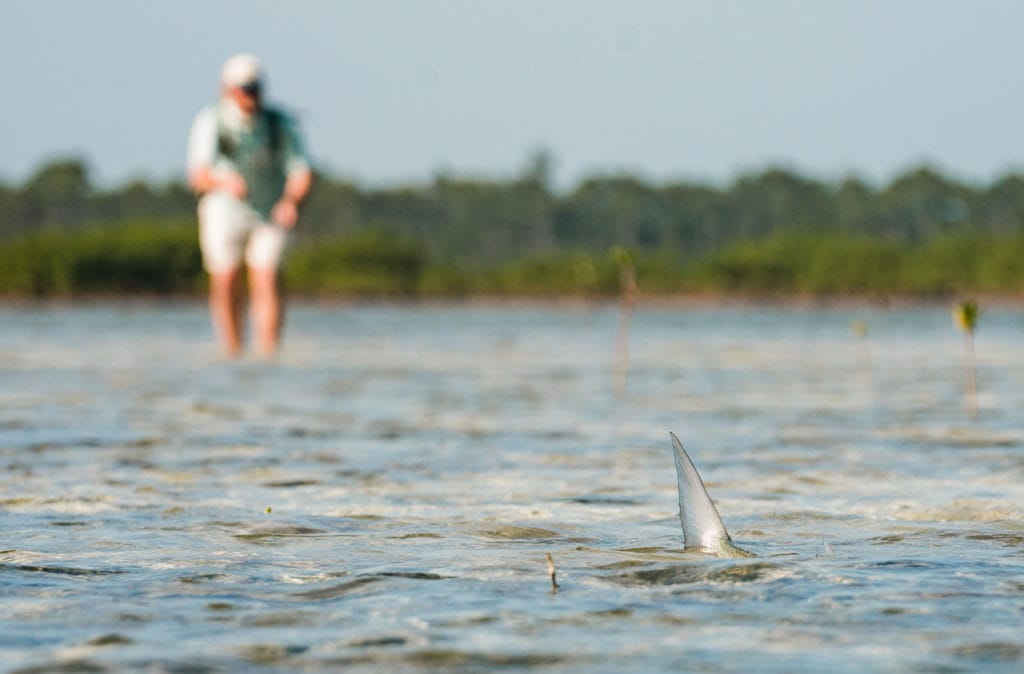 The Delphi Club have now expanded their Sandy Point fishing options, with two great local guides. Sandy Point offers a whole range of different locations, from the fishing around Sandy Point itself on the town flats, to the beautiful flats of the south side, and slightly longer boat rides take you to Gorda Cay and Moore's Island. Generally the fishing is wading and the bottom there is a lot firmer than the Marls. Sandy Point is only a 25 minute drive from the lodge.
Crossing Rocks is close to the lodge and ideal for a half day fishing. It's just 10 minutes with the boat and trailer and you are fishing within yards from the put in.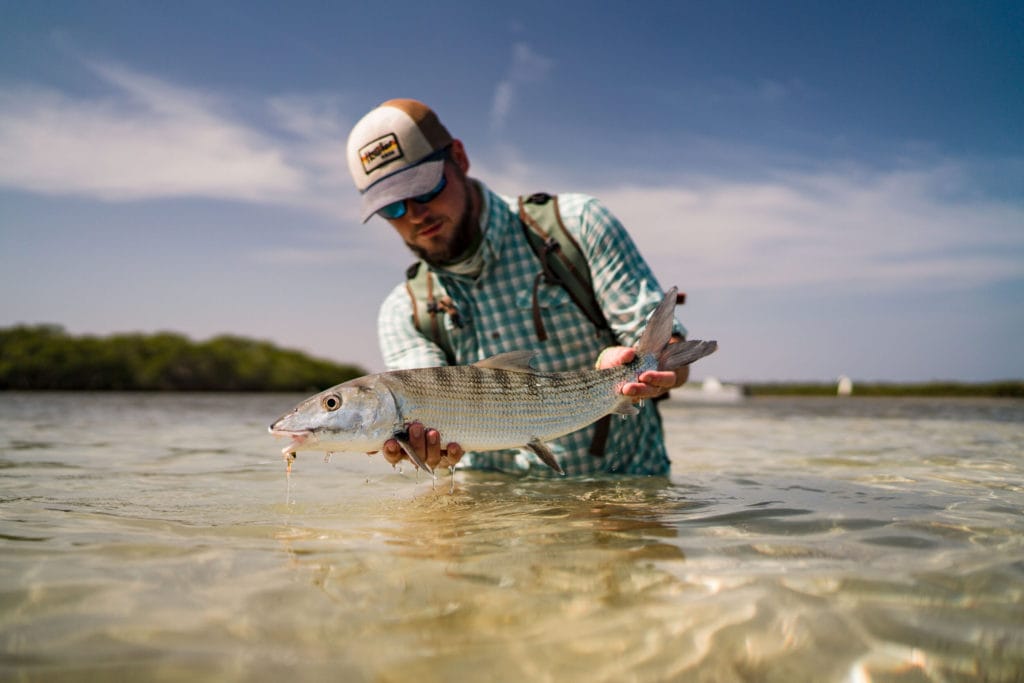 Snake Cay, offers the opportunity to cast at bigger but better educated bonefish on the oceanside, while Cherokee is the most beautiful place on the island, with great wadable sand flats and stunning water but again more educated fish.
There is also Bite of Ol' Robinson which offers some of the best oceanside fishing on the island. It cannot be waded and is rarely fished but it has some of the biggest bonefish on the island and a chance for mutton fish too.
Changes for non-fishing activities at The Delphi Club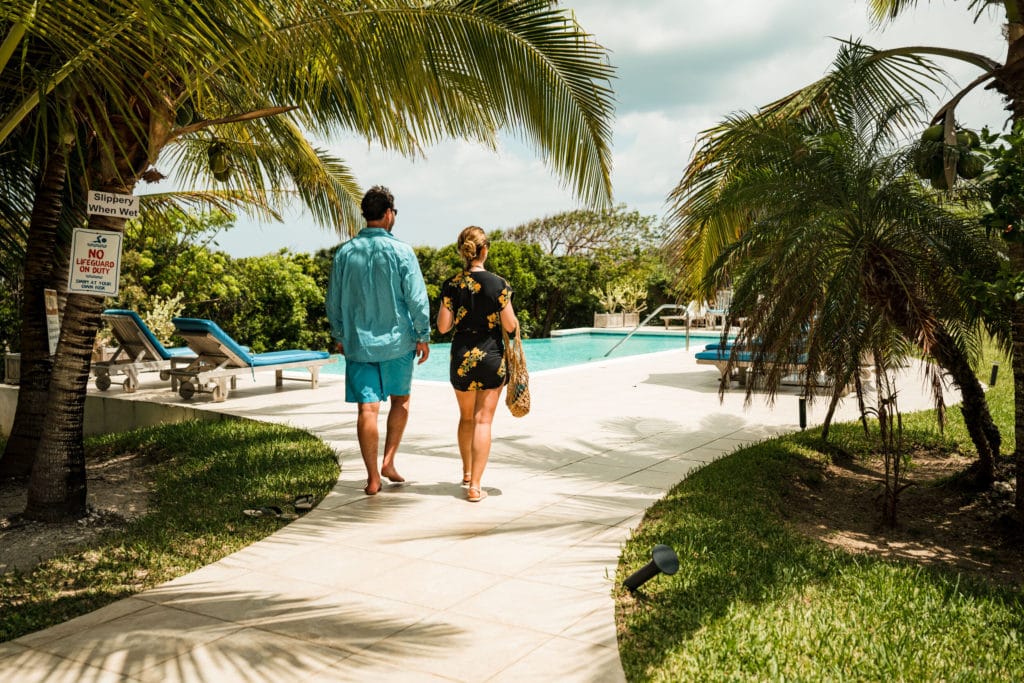 Of course, Delphi, and The Bahamas, is not just for fly fishing. New ocean kayaks equipped for fishing and paddle boards are available for those who do not just want to lie on the beach. Although there is also new beach furniture should that be your plan.
A new club GMC Yukon car is now available for rental by any guests wishing to go sightseeing or golfing at the prestigious Abaco Club at Winding Bay course from day to day.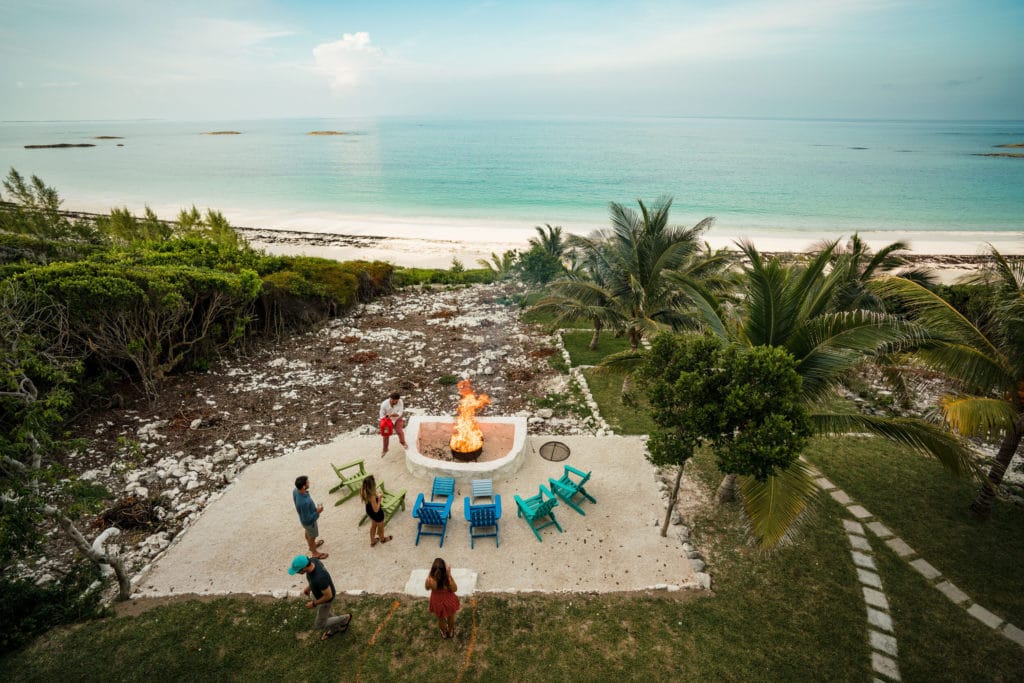 The lodge welcomed a new chef in 2018 from the UK, Alex Bennet, who has settled in immediately. Having trained and worked in a 2-star Michelin restaurant, he has brought fresh ideas to the kitchen and is incredibly popular amongst the guests.
Looking to completely unwind? The Delphi Club has also expanded the wine list with some more focus on New World wines, but still with some great French options too.
2021/22 Season Rates at The Delphi Club
Peak Season Rates (21st December to 3rd January and February to May)
| | | | |
| --- | --- | --- | --- |
| Stay | Single Room / Single Boat | Single Room / Shared boat | Shared Room and Boat |
| 7 night / 6 day | US$10,660 per person | US$8,080 per person | US$6,505 per person |
| 6 night / 5 day | US$9,150 per person | US$7,000 per person | US$5,650 per person |
| 5 night / 4 day | US$7,590 per person | US$5,870 per person | US$4,745 per person |
| 4 night / 3 day | US$5,980 per person | US$4,690 per person | US$3,790 per person |
| 3 night / 2 day | US$4,270 per person | US$3,410 per person | US$2,735 per person |
Off-Peak Season Rates (October to January – excluding 21st December to 3rd January)
| | | | |
| --- | --- | --- | --- |
| Stay | Single Room / Single Boat | Single Room / Shared boat | Shared Room and Boat |
| 7 night / 6 day | US$9,470 per person | US$6,890 per person | US$5,630 per person |
| 6 night / 5 day | US$8,130 per person | US$5,980 per person | US$4,900 per person |
| 5 night / 4 day | US$6,740 per person | US$5,020 per person | US$4,120 per person |
| 4 night / 3 day | US$5,300 per person | US$4,010 per person | US$3,290 per person |
| 3 night / 2 day | US$3,760 per person | US$2,900 per person | US$2,360 per person |
The above rates include the accommodation, meals, VAT/taxes and local airport transfers. International flights, drinks and discretionary gratuities are in addition.
For more information about The Delphi Club in The Bahamas please contact us by email or call our office on +44(0)1980 847389.