As many of you will now have heard, Hurricane Dorian has been tracking slowly through the northern parts of The Bahamian islands and towards the USA mainland coastline. Whilst many of the islands have escaped the worst of it including Crooked & Acklins Islands, Andros, Exuma and Long Island. It is our friends on Abaco and Grand Bahama who are bearing the brunt of the hurricane.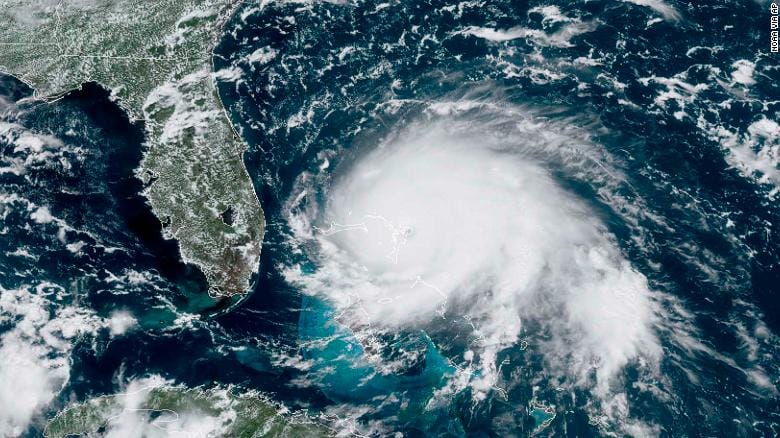 We will need to wait for more updates from the islands over the coming days about the damage caused in Hurricane Dorian's wake. Currently several deaths have been recorded due to the storm and many homes and businesses have been damaged or completely demolished.
Currently we have received an updates from our friends at The Delphi Club and Abaco Lodge on Abaco Island, a brief update from H2OBonefishing on Grand Bahama and hope to received more updates in the coming days:
The Delphi Club, Abaco Island – update
It seems the worst is over. We're happy to report that Delphi escaped with just a few scratches, but the reports and photos from Marsh Harbour tell a different story. Dorian moved just a bit north and left Delphi with slower winds of 70 to 80 mph at times. Marsh Harbour, Hope Town and other outlying cays have taken the biggest hit, and our hearts go out to those affected. There will no doubt be a big relief effort underway in the coming days as Dorian moves on. We fear that Marsh Harbour may never be the same.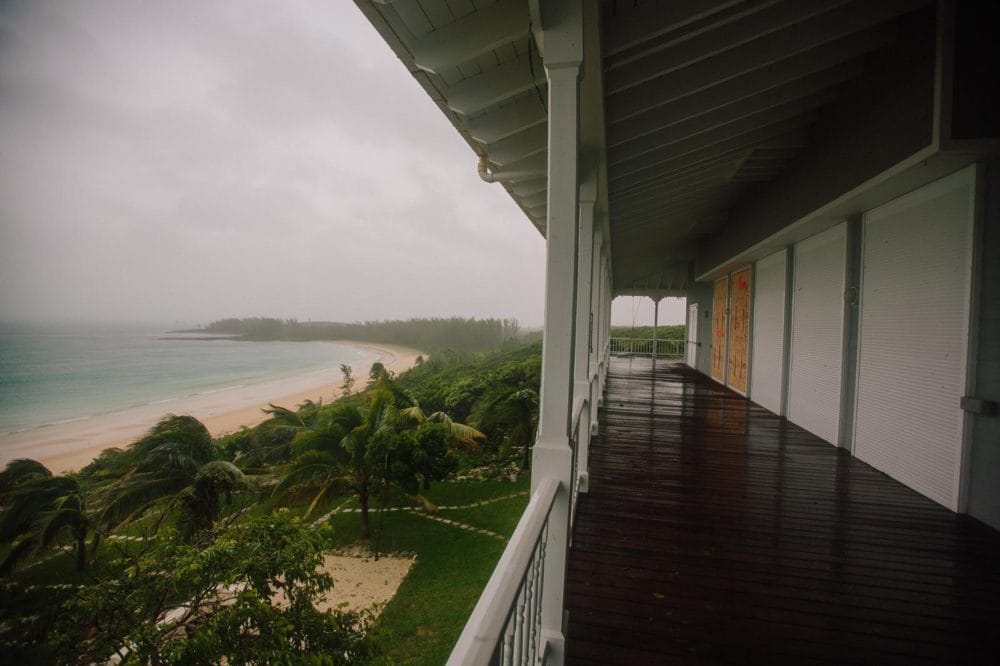 While we were very fortunate at Delphi to have been far enough south of the eye of the storm to escape any real damage, many of our staff live in Marsh Harbour and they have experienced significant damage or total loss of their homes from both the winds and flooding. We just got confirmation that at least three of our staff living in Marsh Harbour – Smithy, Dani, and Willie – lost their homes in the storm.
In light of the storm, The Delphi Club have set up an Abaco Relief Fund through gofundme. While their first priority is to help their staff and guides they also want to contribute to other local relief efforts too. The goal is to raise $100,000 (or more) to help them rebuild their lives. This fund raiser is run by the partners / owners of the Delphi Club. You can DONATE HERE.
Thank you all for the amazing support! As you can see our GoFundMe has been a great success and donations continue to come in thanks to people spreading the word on social media. We have an additional $40k pledged not via the app too putting us at $133k in total funds now raised in less than 48 hours which is a wonderful testament to the fly fishing community and to all those who love and care for the people of Abaco and the staff of the Delphi Club. Some of these funds are being put into immediate use with a large order of clothes, food, baby and personal hygiene supplies, and more being placed tonight for delivery to our charter friends hanger in Fort Lauderdale. Depending on conditions we hope it will be on the ground in Abaco by Monday at the latest – hopefully sooner. We have now restored communications with the crew at Delphi and they were able to make their first (very depressing) trip into Marsh Harbour today. Our guide and great friend Perry is still missing and Kirk (one of our other guides from Sandy Point) is still trying to find one of his children. We are praying for them both.
Abaco Lodge, Abaco Island – update
Abaco Island in The Bahamas has been devastated by Hurricane Dorian. We are still waiting to hear from all our family, friends, and staff at Abaco Lodge to make sure everyone is unharmed. As expected, Abaco Lodge is totally destroyed. While the lodge has insurance and can be repaired or rebuilt, that is not the case for our family, friends, and staff on the island. The few people we have spoken to have lost everything. This community will need our help to rebuild their lives, so we are asking for help on their behalf.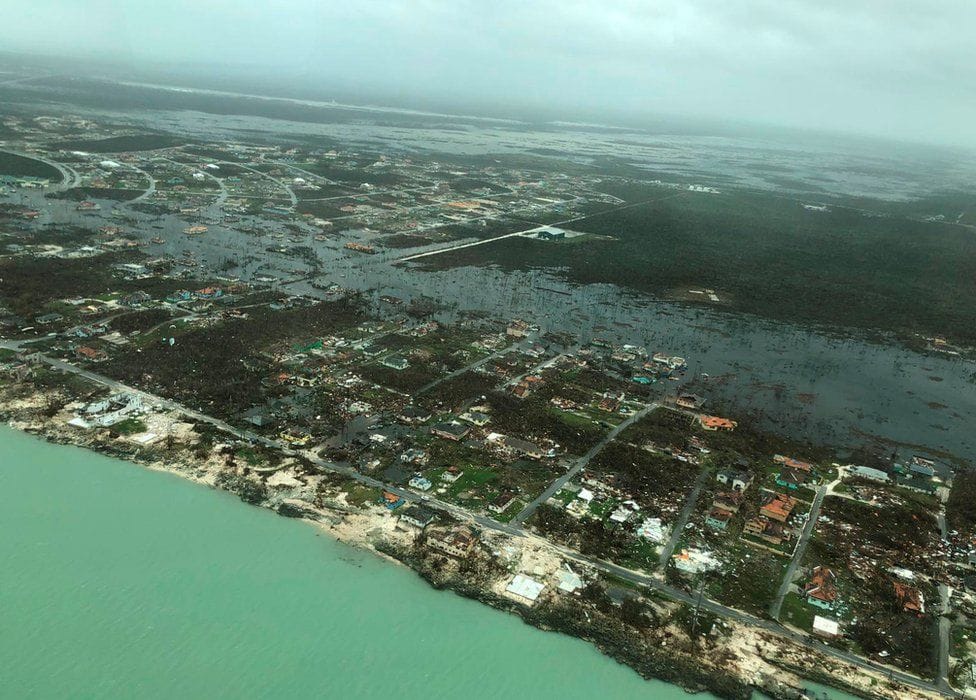 We have heard the following people are safe:
Travis Sands, Freddy Dames, Paul Pinder, Robert Albury, Cialin Dany, Ashron Williams, Velma Strachan, Marie Mills, Crystal Ferguson, Trevor Miller, Neil Maynard, Sanfa.
Abaco Lodge has touched a lot of people over the years, and I hope you will help its community in this time of need. We will direct funds to the family, friends, and staff of Abaco Lodge and the community efforts at large, and a detailed accounting of how the funds are distributed will be provided.
Thank you for your generosity. We will continue to share news and updates as we get them. DONATE HERE.
H2OBonefishing, Grand Bahama – update
We have a brief message from owner Greg Vincent to say that there has been little update from the island with communications for the main part being down. He has had word from the head guide to say that he is safe but we are waiting on news of some of the other staff and how the accommodation and boats fared during the hurricane.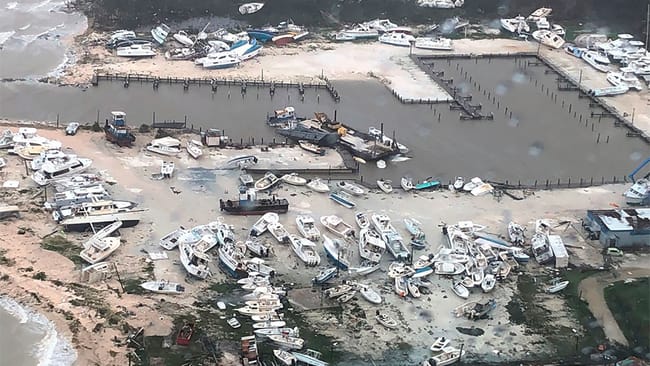 We will endeavour to bring you more news as and when it is available.