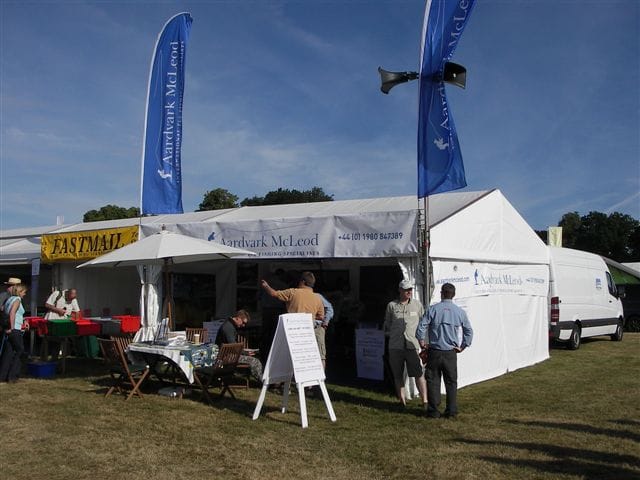 The Game Fair is always a phenomenon that we look forward to every year. This year we topped and tailed the show with a presentation evening at Robjents in Stockbridge before and then Grangers Fishing Tackle in London afterwards so those that could not make the Game Fair could come and meet our visitors.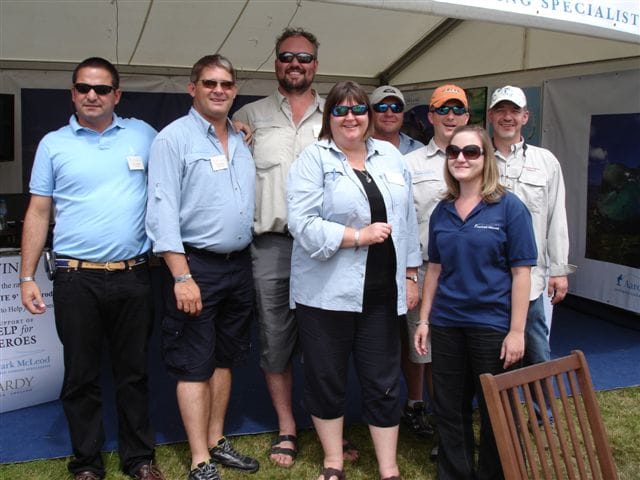 This is the first time we have had a Game Fair at Ragley Hall in Warwickshire, but its central location proved a great success. The traffic in and out from all accounts was very well handled. Our merry band made their way up to set up on the Thursday, and as we were not sharing with Nick Hart this year we took normal shedding. We could not have asked for a more perfect position as our stand was directly in front of the Spey casting area on the lake. We headed back to our hotel which much to our surprise and delight was a converted castle. Dustin Kovacvich had been chuntering about not seeing castles since his arrival in the UK from British Columbia, so this was worked well.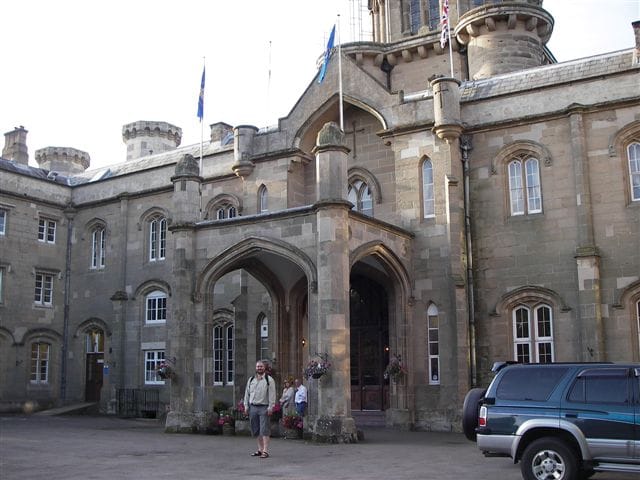 Despite the threatening black clouds during set up the weather over the weekend was warm and muggy and was only interrupted by a brief rain shower. Friday was surprisingly busy as this is normally the quietest of the three days. It was lovely to see so many familiar faces that came to say hello over the course of the weekend, and take the time to discuss particular trips with us, or chat with the team on hand.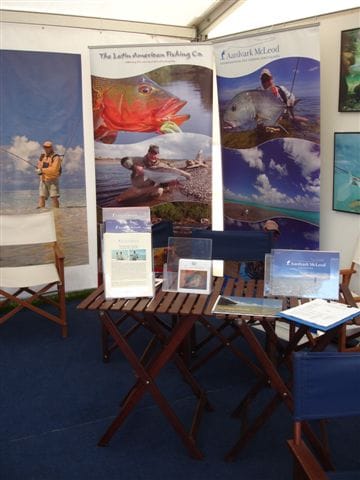 This for us is the best part of the Game Fair as we love putting faces to names. Dustin's operation at Nicholas Dean Lodge in British Columbia proved very popular this year, along with Arno Mathee chatting about the re opening of Cosmoledo. Arno is very well known to those who have fished in the Indian Ocean for his pioneering work catching milkfish and Giant Trevally in the Seychelles.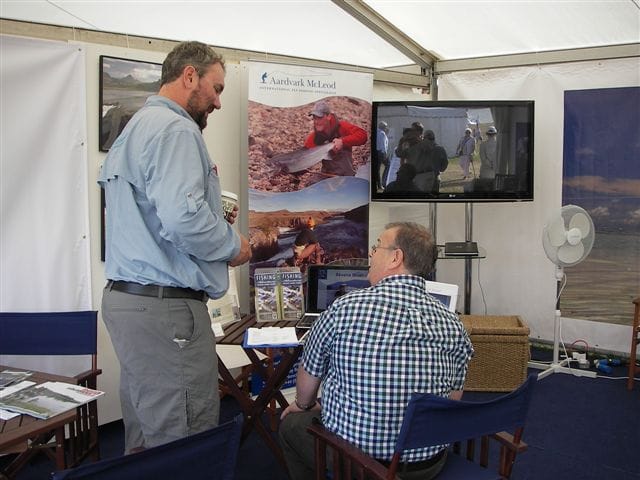 Chris Yrazabel from Los Roques in Venezuela and Páll Ármann from the Reykjavik Angling Club are now old hands as they come over every year to support us, and both had the opportunity to chat to clients that have travelled with them this year. Both these destinations have proved very popular and new clients wishing to go to Los Roques and Iceland could got through the specifics of the destinations with them. Henry Gilbey and Nick Hart also used the stand as a base in between their demonstrations.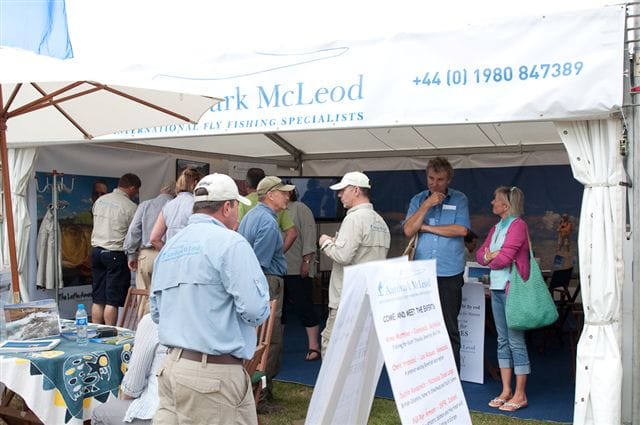 Our rod raffle for Help For Heroes was very successful, and we raised a tidy sum in raffle tickets to donate to this worthy cause. The draw for the Hardy Angel 2 TE 9' 5# took place on Sunday afternoon by Henry Gilbey and was won by Mrs Mason of Lancashire who was delighted with the news.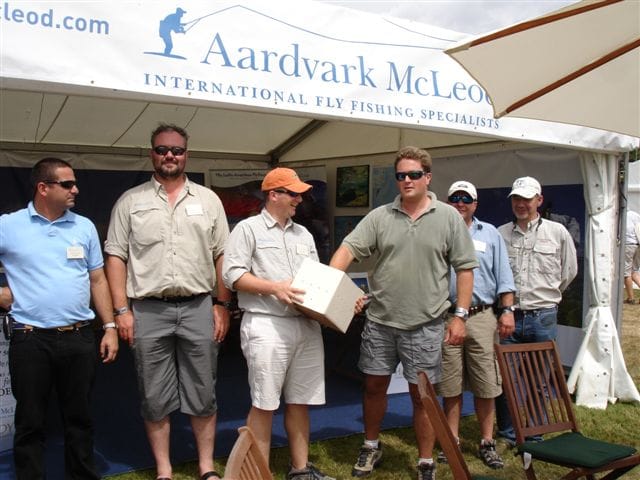 I took great pleasure in handing over the bucket to the staff at Help For Heroes on my return to the office. All in all it was an excellent Game Fair and everyone worked really hard to make it a success. Next year it will be at Blenhiem Palace near Oxford and we will look forward to seeing you there!