The Cosmoledo Atoll liveaboard season has just come to an end and what an experience it has been. The action was continuous at times with a serious amount of tackle being snapped, broken, bent, jammed or lost to the amazing beasts that call Cosmoledo their home.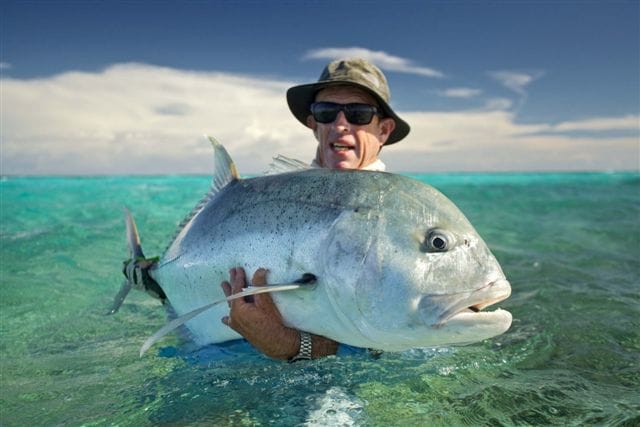 The sheer numbers and variety of fish species has amazed all 50 anglers who joined us over the 5 week period. The teams landed a total of 1,307 GT's, with 198 of them being over 90 cm and 16 of them over 1 meter.
There were also 19 triggerfish, 2 milkfish, 4 barracuda, 2 permit and untold bonefish. What makes the GT tally more impressive is that we only count the fish caught on the flats and on foot.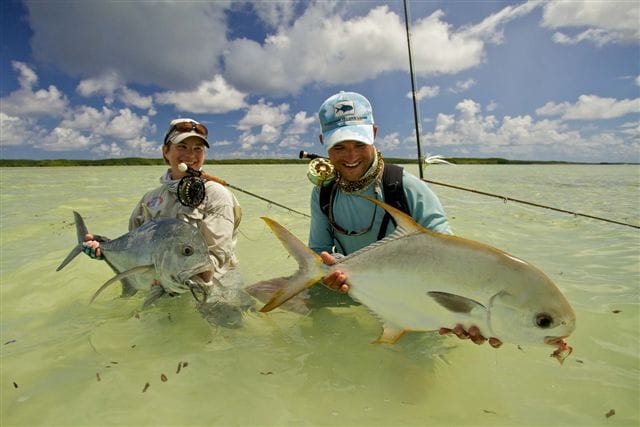 The trophies over a meter were measured and counted – 2 x 100 cm, 103 cm, 104 cm, 4 x 106 cm, 107 cm, 2 x 111 cm, 2 x 112 cm, 3 x 116 cm and the biggest being 117cm's.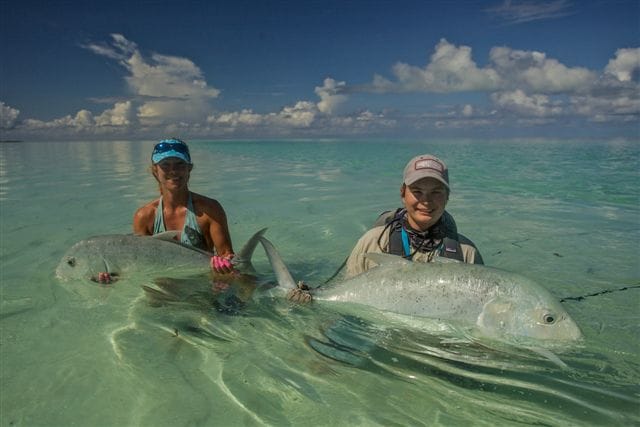 It is a world filled with colour, where the daily dramas of a pristine ecosystem play out in front of your very eyes. It is a rare opportunity and privilege to gaze into a wild world, which has changed very little in the years that have passed.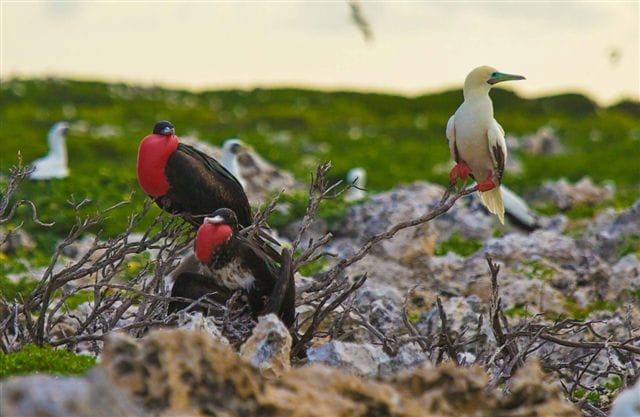 Don't miss out on next season as we have limited availability.
Availability for November – December 2014 Season:
Trip 2: 14 – 22 Nov 14 (8 Day Trip – New Moon Spring Tide On The 22nd Nov) – 8 spots open
Trip 4: 29 Nov – 6 Dec 14 (7 Day Trip – Full Moon Spring Tide On The 5th Dec) – 12 spots open
Fishing Package $14,900 (sharing accommodation with 3 anglers per skiff & guide).
The difference in package price is that it now Includes Park fee and non alcoholic drinks
If you are interested in travelling to these or any other destination within our portfolio why not contact Charlotte Chilcott or call our office on +44(0)1980 847389.