The river is as low as it has ever been for this time of the year with no rain forecast for the foreseeable future – hardly what one wants to hear with a trip to the Rio Grande scheduled. However, knowing sea trout, they will run with their backs out of the water if the mood takes them. As such, being the eternal optimist enthusiasm levels remained high and with a great group confirmed for the hosted week fun and banter was all but guaranteed.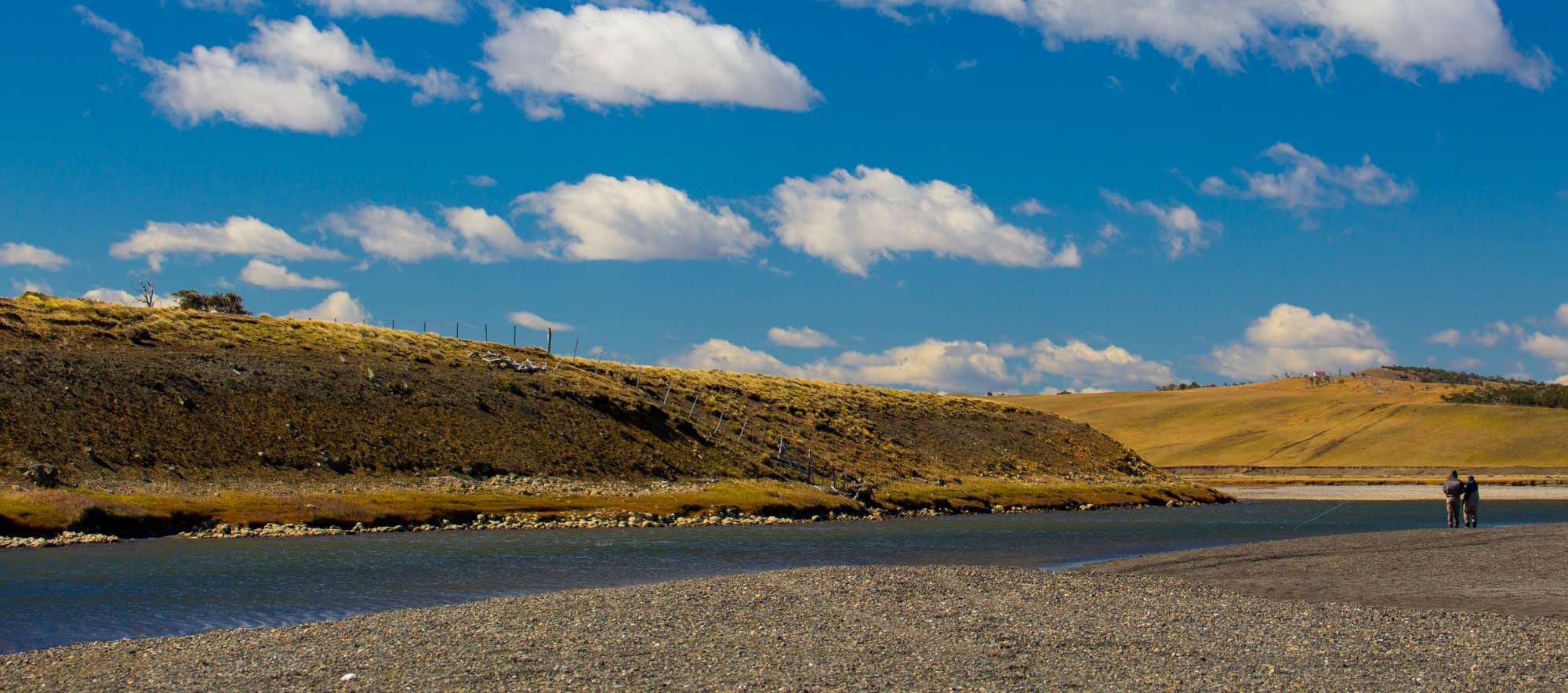 Terminal 5 at the Heathrow was as slick as ever and soon enough the bags were checked in for the direct flight to Buenos Aires, which left plenty of time to catch up with some familiar faces joining the week. Some travelled out a day earlier, whereas the rest of us decided to reduce the trip length by heading straight from the international flight to the afternoon flight to Rio Grande – now made possible with the two flights a day, which also avoids the horrendous early morning flight that saw a check-in time around 0430; hardly what one wants after taking in some local beer and wine the previous evening…
Whilst I would always recommend overnighting in Buenos Aires to work around any delays or cancellations the straight through option worked very well, made even easier by our slick ground handlers in Buenos Aires who really make the whole experience pleasurable from start to finish.
We arrived into Rio Grande on time, late afternoon on a Friday – a great time to arrive as the airport is very quiet, bar a few Villa Maria rods whose schedule runs from Friday to Friday. We had an extended trip, fishing 7.5 days as opposed to the usual 6. The first part of which was to be spent at Cameron Lodge on the Chilean side of the Rio Grande – one of my favourites of all the locations and lodges I have been fortunate enough to visit thus far. Alejandro, the lodge manager, was there to greet us and soon enough we were lead away to the trucks where our luggage had already been stowed.
The journey to Cameron Lodge is a fascinating one and, whilst I have now made the journey several times, it still captivates me as the landscape changes so quickly and so dramatically over the 90 minute transfer to the border. The journey takes you up the right bank of the Rio Grande, following the course of the river as you venture west, inland towards the border with Chile, passing the likes of the Rio Menendez and Kau Tapen Lodge as you go.
The border crossing – which you may have witnessed on Top Gear over Christmas, where the crew had to drive across a river – is now a doddle. The Argentine side was always the place where if an issue was to arise then that was the place where it would. They did not like seeing money leave Argentina to enter Chile etc. and whilst they did not make you feel uncomfortable they would certainly delay you for the 30 minutes or so for no apparent reason – quite simply because they could! Nowadays the border is policed by the government rather than the military as in years gone by. As a result, it is now actually a pleasant experience with zero paperwork. The Chilean side is as easy as it has ever been, actually now with reduced paperwork though. As such, very little time was wasted here and we were soon on the last thirty minute journey to the lodge.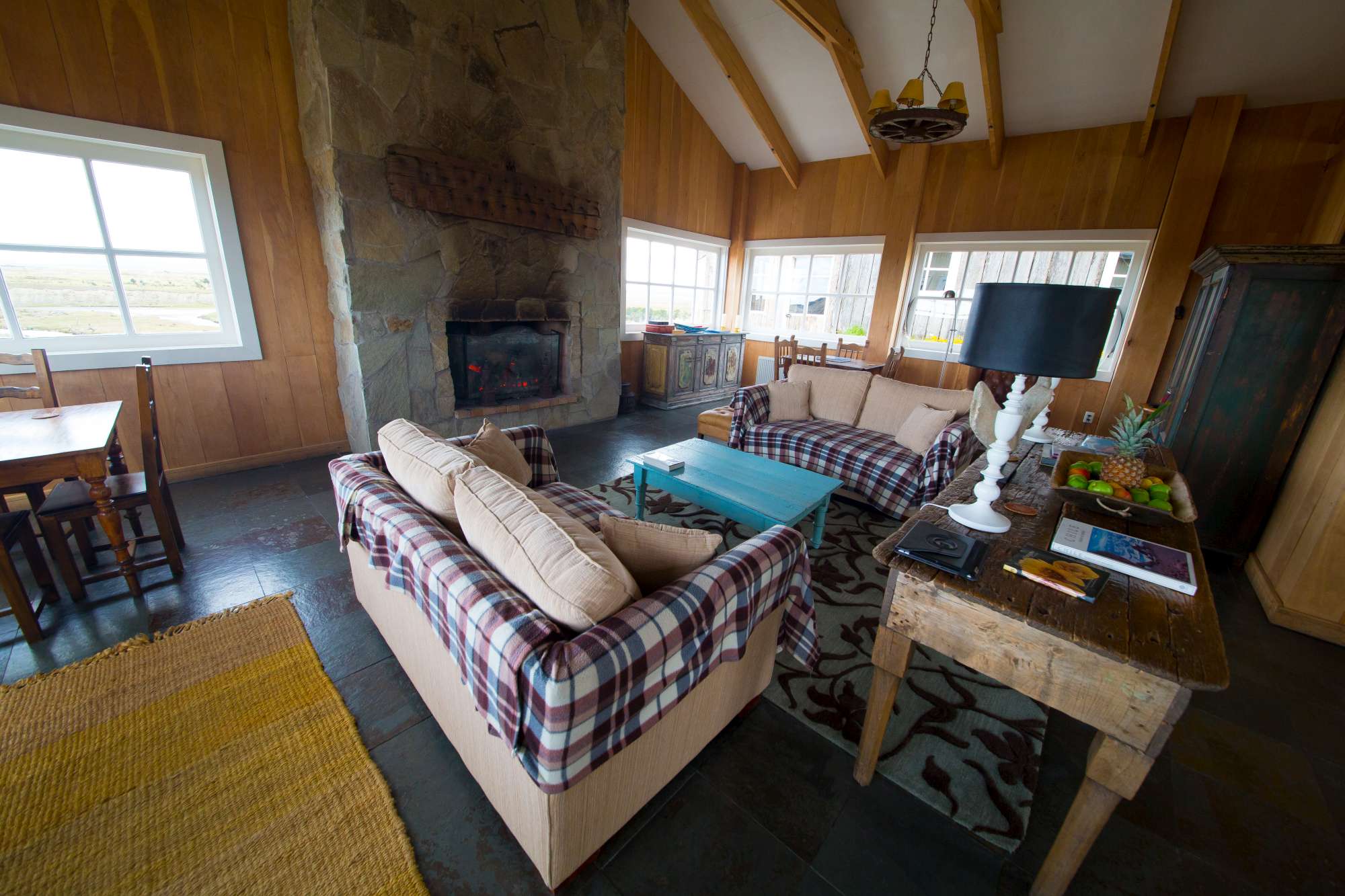 We arrived at the lodge before darkness and there was an option to go fishing. The party was split with some showing more enthusiasm than others. It was fair to say that all enthusiasm wavered as soon as the pisco sours started flowing…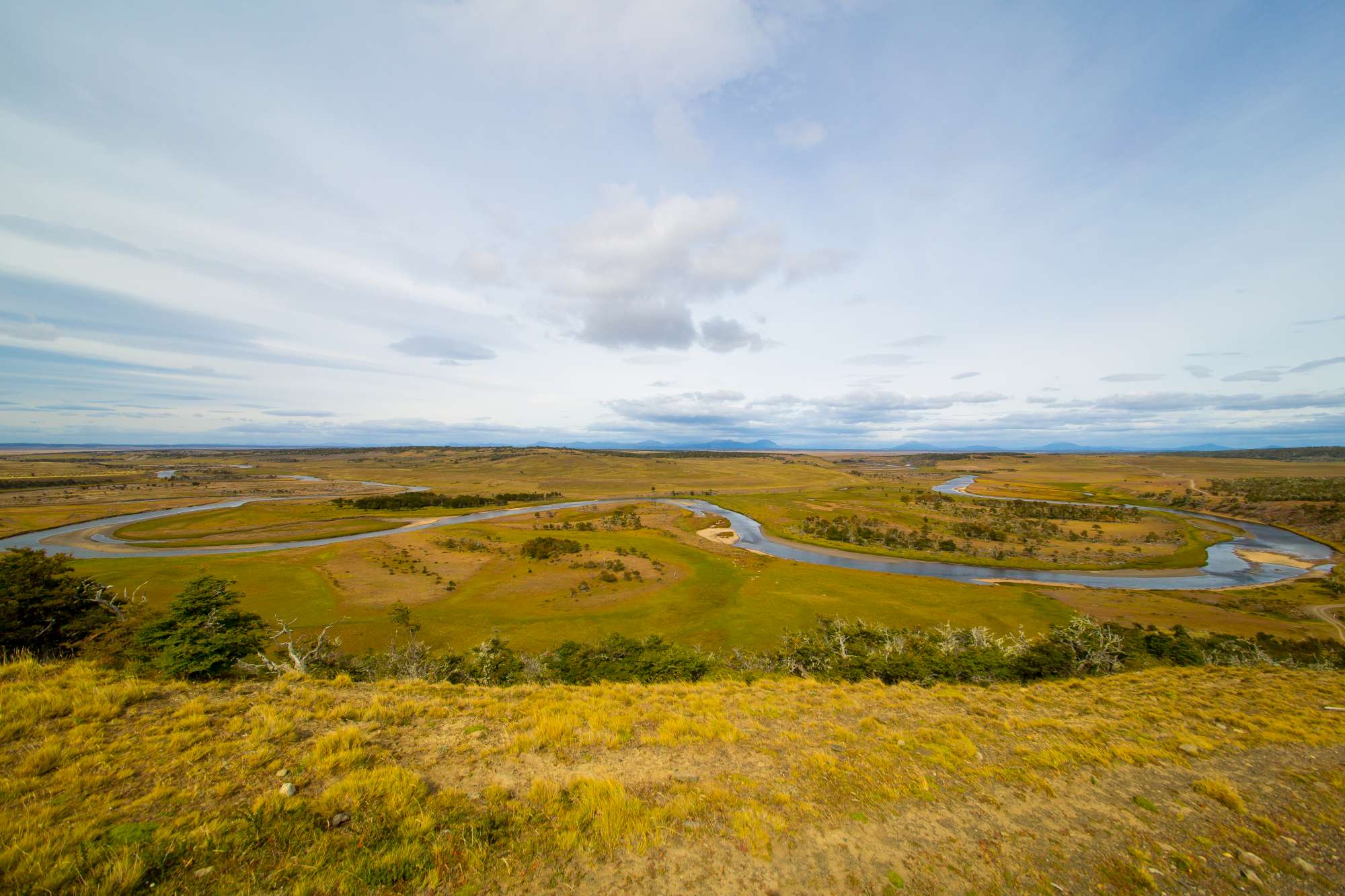 The Chilean side of the Rio Grande and Tierra del Fuego in general is truly spectacular and stunning. Those that tell you that Tierra Del Fuego is a boring, windswept plain where even grazing sheep struggle to exist have obviously only been to the Argentine side. The Chilean side of the Rio Grande has hills, mountains, forests and lots of wildlife and offers a very different experience. Whilst the sea trout fishing will never be as good as that found on the Argentine side quite simply because a lot of fish will have already exited the system by this point and will also be spawning in the main river downstream, the Chilean side has a lot to offer and a lot to offer beyond the Rio Grande.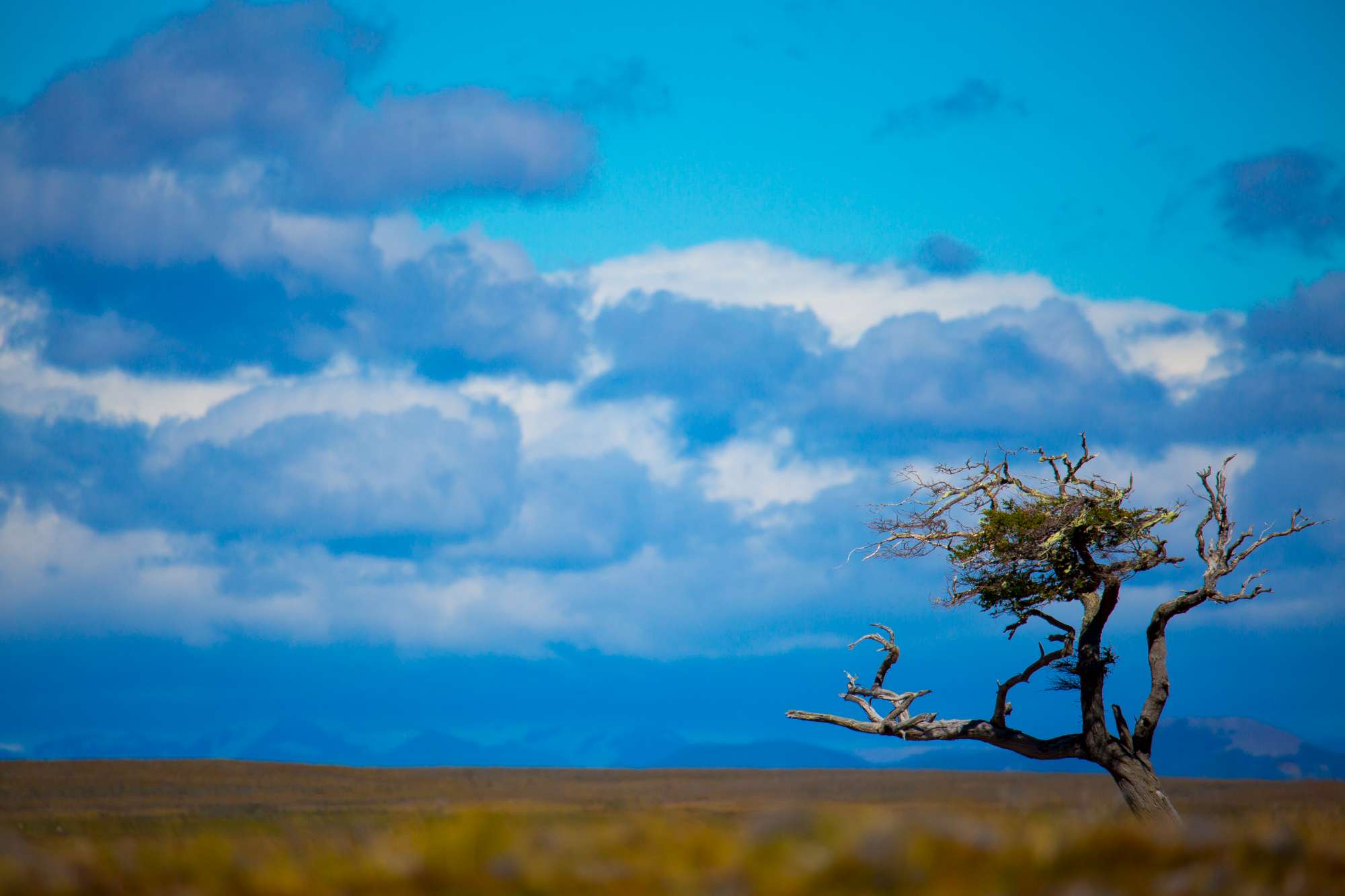 Cameron Lodge is now the only lodge operating on the Chilean side, which means that it has some 90km+ of the Rio Grande available to just six rods per week. As such, less fish is fine, as they do not have the same fishing pressure. The river also has a steeper gradient here and runs clearer, which also makes it very appealing. Night fishing is permitted too, which can be a big bonus in low water conditions. Beyond the Rio Grande Cameron Lodge has several tributaries open to visiting anglers, in addition to totally different river systems flowing out into the Pacific side. In years gone by steelhead, sea trout, king salmon, sea run charr, brown trout, rainbow trout and brook charr have all been caught in these rivers. It's fair to say that even if the Rio Grande is totally unfishable then there are plenty of contingencies available, so you will never go without fishing.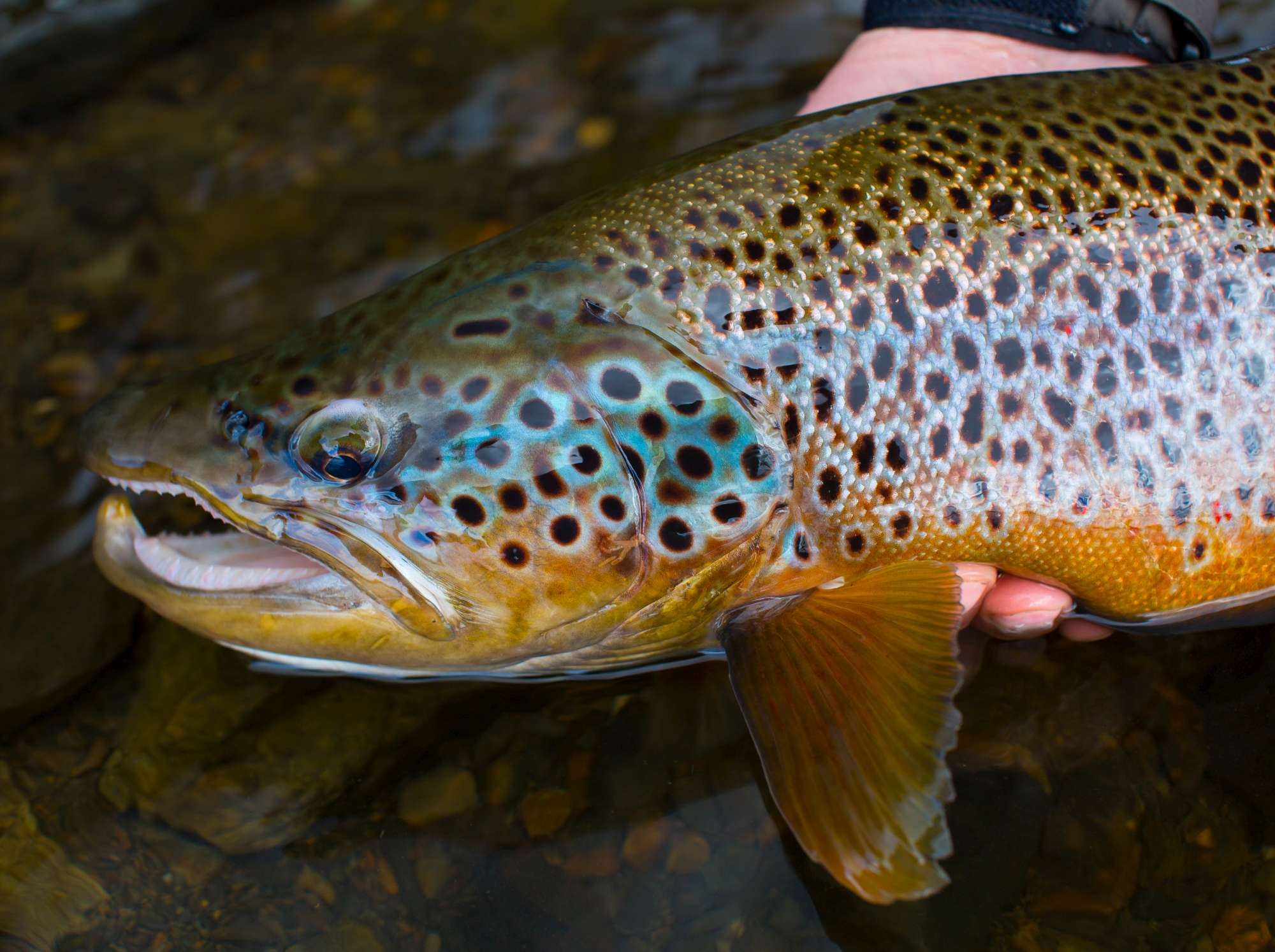 The river was low; as low as I had ever seen it in fact. Indeed, the tail end of the home pool in front of the lodge was reduced to a trickle and it was hard to believe that any fish could make it through, no matter how pressing their ascent. There were fish in the pools and the guides assured us of this – they knew the water and I knew they would produce the goods for us. Cameron has great holding water, so I was also confident that any early fish entering the system would have found a secure home.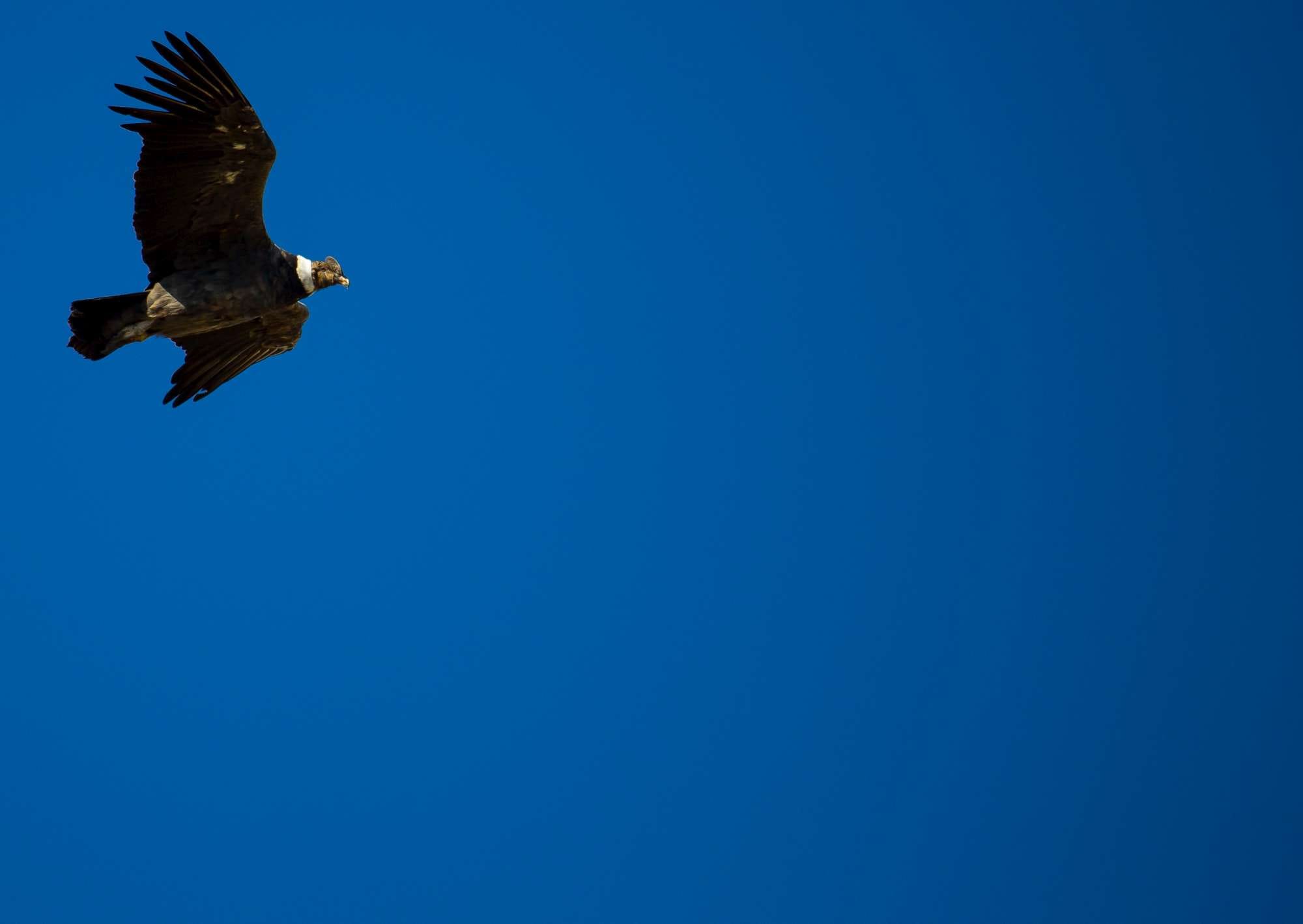 Even in perfect water there is little cause to fish anything other than a floating line with perhaps an intermediate tip at Cameron. With these conditions a full floater was all that was required and the 13ft rods were relegated in favour of light switch rods and single handers, to assure stealth and a lighter approach.
Sure enough fish were encountered. I managed to spot a big double resting in a small depression in a lovely run for Julian.K, who was on his third trip to the Rio Grande. He crossed the river with the guide and I talked them onto the fish. The fish came nicely and attempted to take the small double twice, but sadly missed. It showed no further interest and knew the game we were playing. Last light was always going to be key in such conditions and over the forthcoming days that is what we concentrated on, favouring the lakes in the daytime instead, which provide sport no matter what the weather.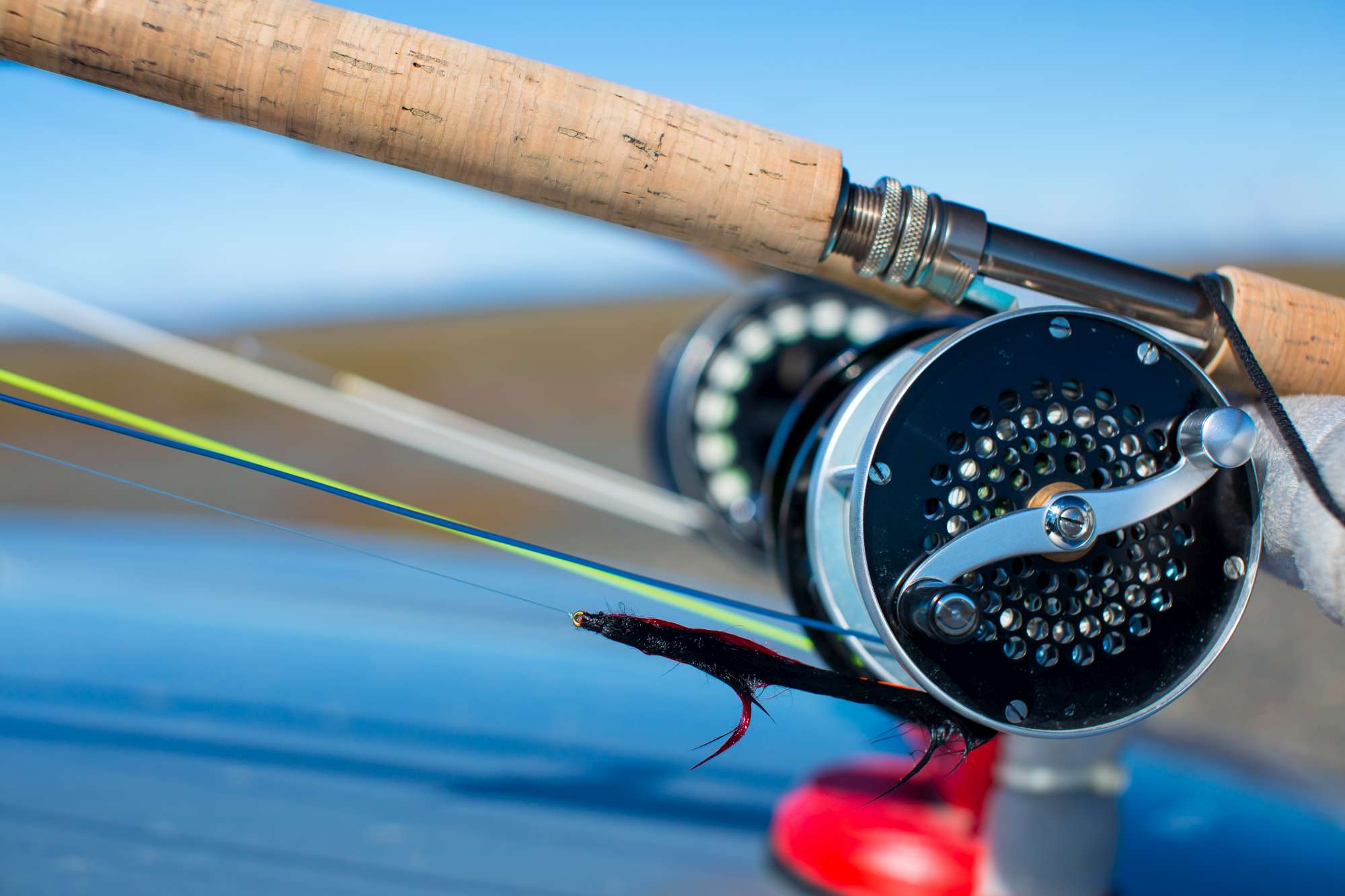 Allan.P is always our benchmark for these trips; if he cannot catch then something is wrong. He has not been nicknamed 'Slayer' for nothing, after all. Even in the low water Allan persevered on the river and produced the goods, finding a fish or two in almost every session, which was a true testament to his angling skills. The rest of us needed an advantage and made the most of the low light conditions before we found sport. The key was to fish long leaders and, oddly, to dead drift the flies for which I had no patience. Those that were a little more patient and listened definitely fared better. Indeed, Michael.T who had never fished the Rio Grande before or with a double handed rod hooked into two brutes, both of which sadly snapped him.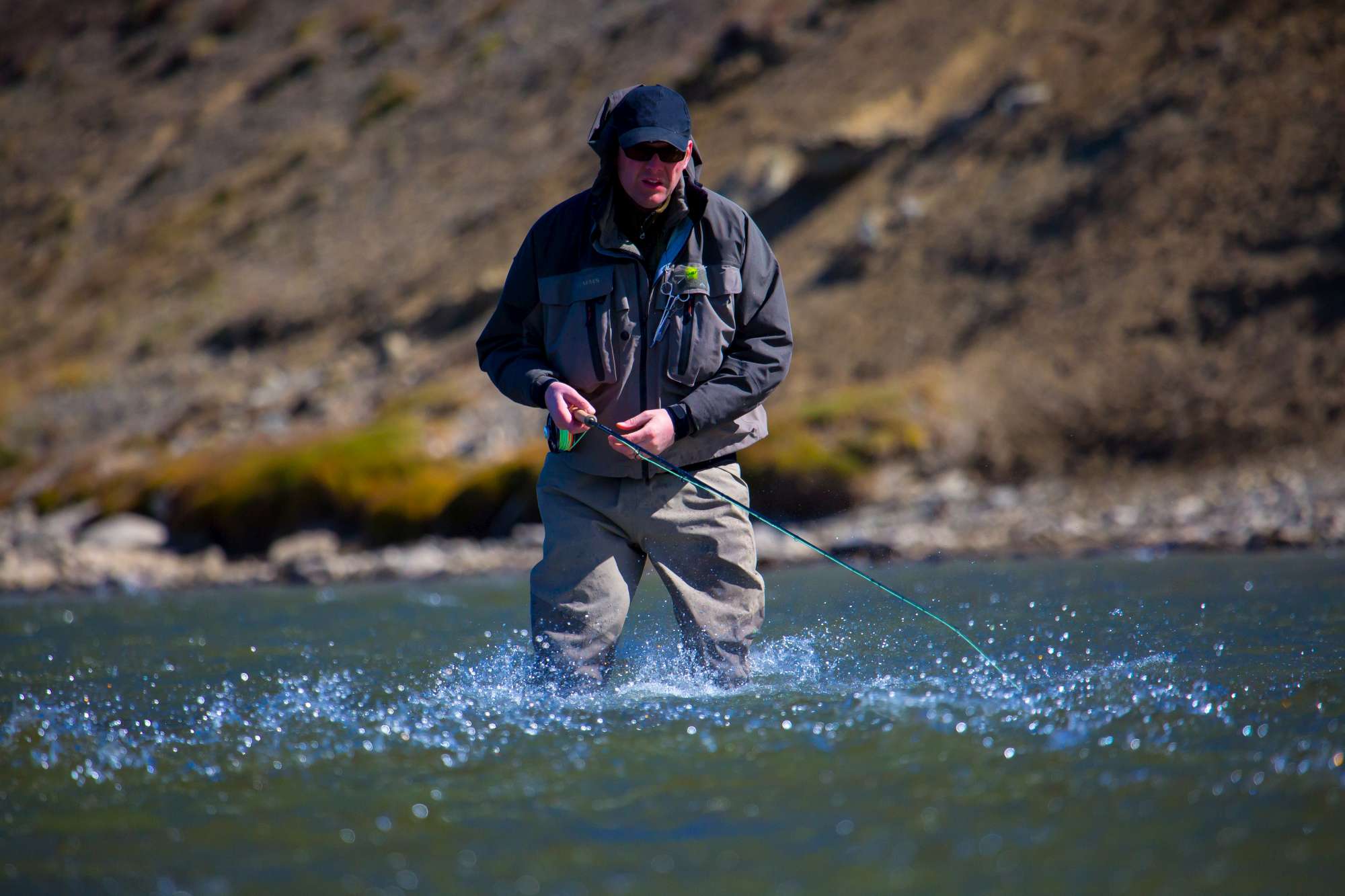 We all had sport on the river, but it was not a patch on what it usually is, directly attributable to the conditions, unfortunately. The fish were there – we saw them – but they were difficult to tempt and soon became wary. We did, however, secure some great sport on the lakes, with Dan.G on his second trip to the island chasing down some wonderful specimens around the beaver dams, which had flooded small streams and created little ponds a result, now home to fantastic, wild brown trout. Julian also managed a nice charr, brown trout and sea trout from one of the lake systems with a river exiting it, just missing out on a rainbow trout he hooked that would have completed his slam. The power of the trout were immense, and on several occasions backing was seen waving in the wind as the fish headed for open water. Great fun on light rods and true specimens with many hitting the 5-7 lbs bracket. Some superb trout were also caught in the river, which would gladly chase down a well presented offering. These provided great sport in the lulls between the sea trout takes and were certainly appreciated.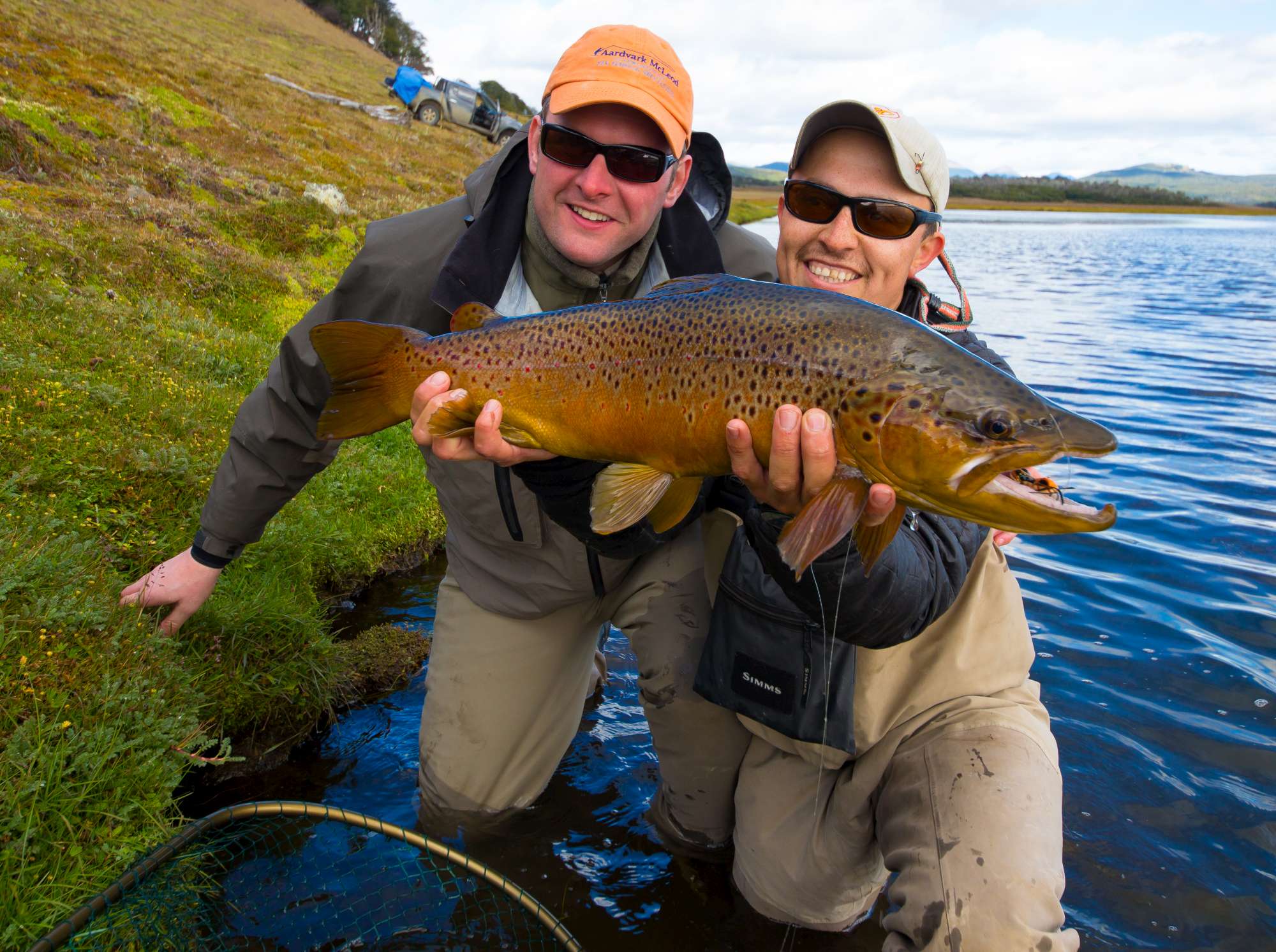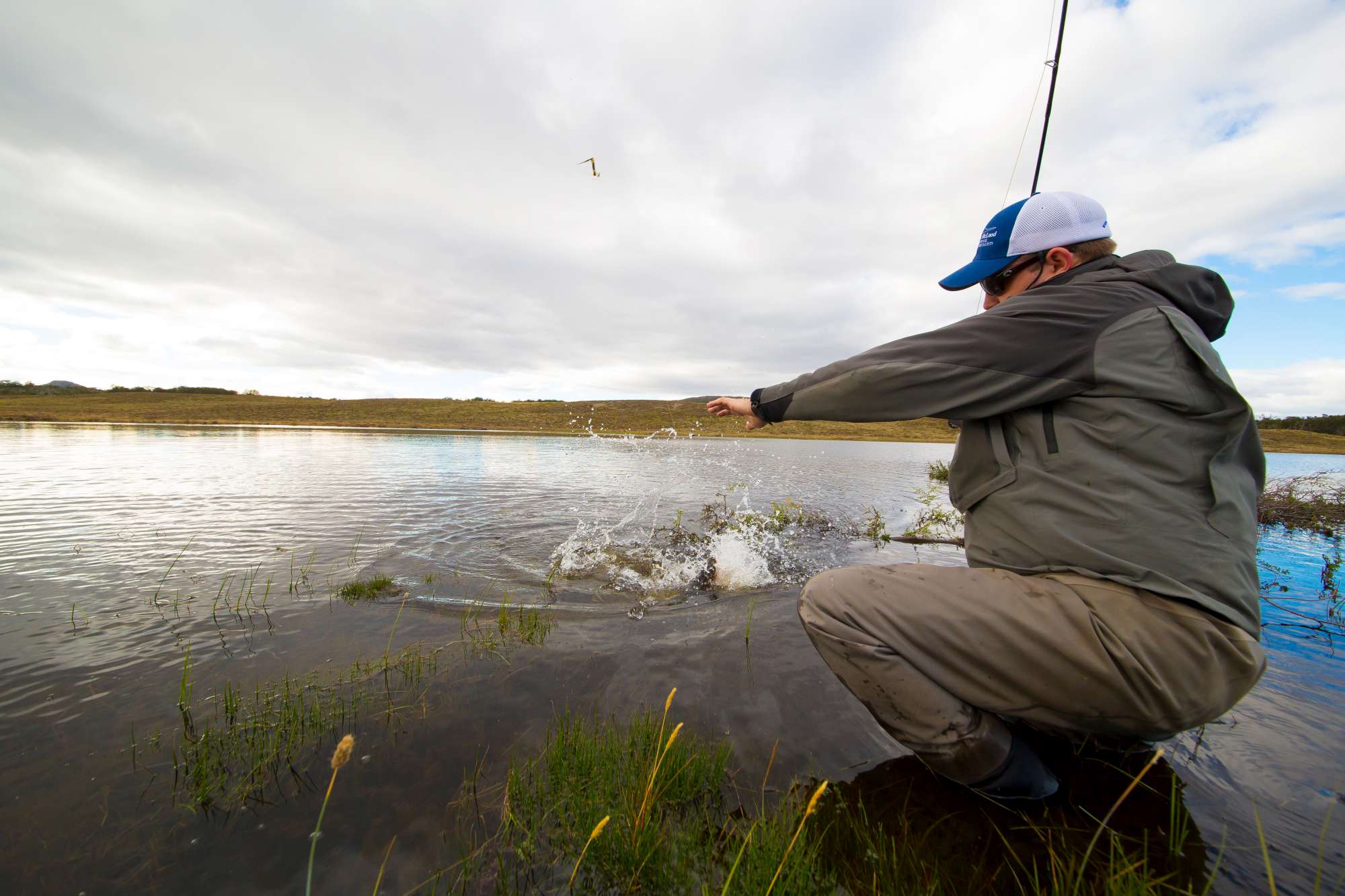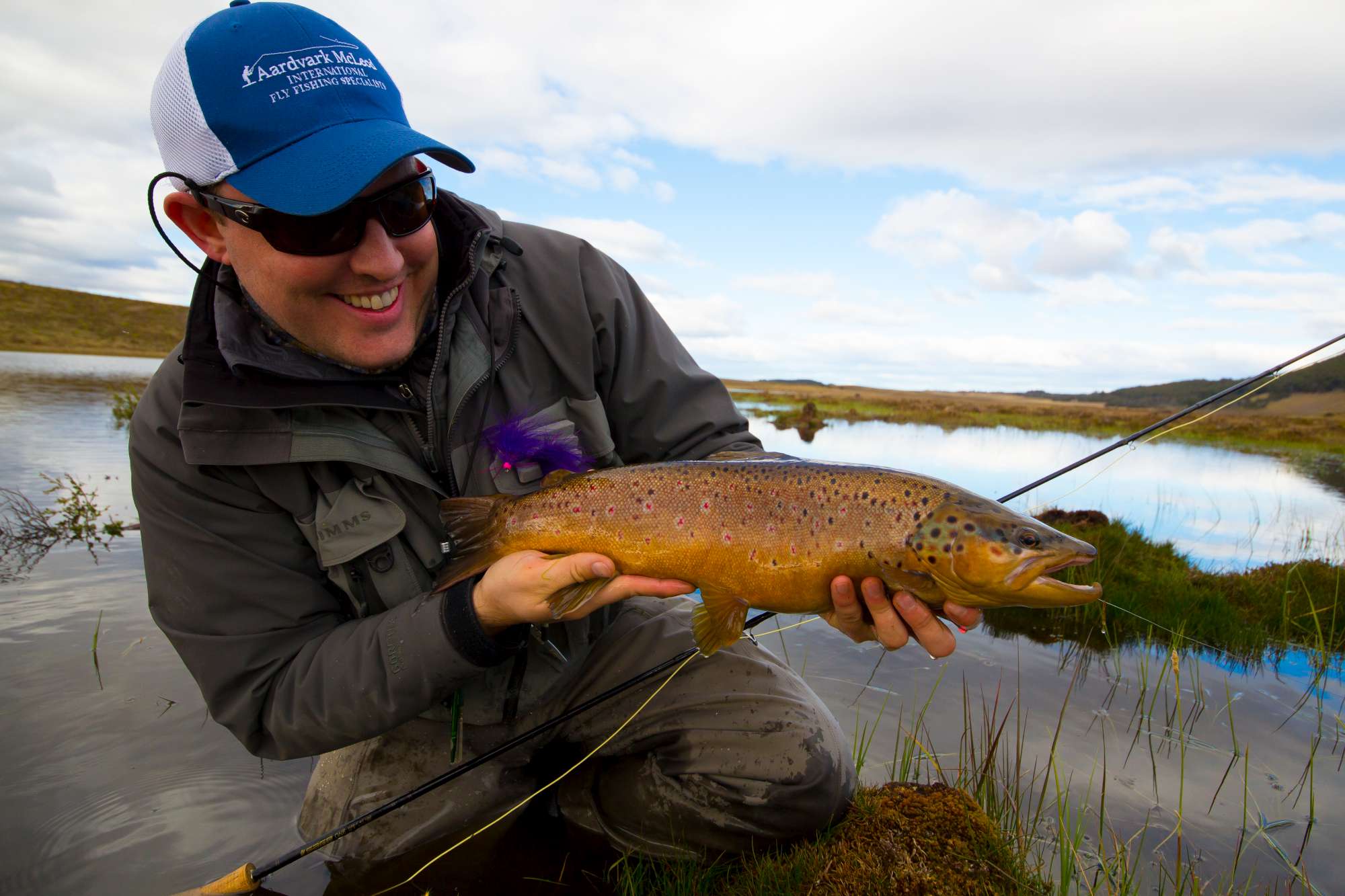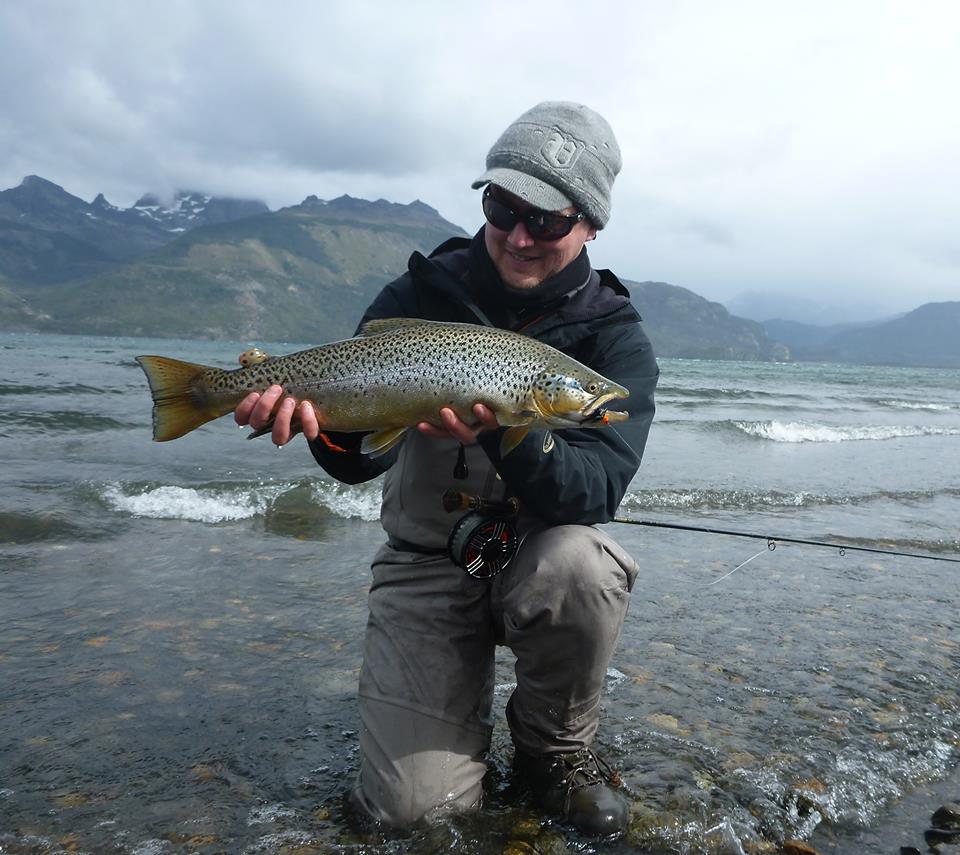 We could not have been looked after better by the lodge. They tended for our every needs and worked around our, at times, bizarre schedules. The quality of the food was tremendous and we certainly had enough reserves to take on the next fishing session with – I think I still have enough reserves to see me through the season at home too…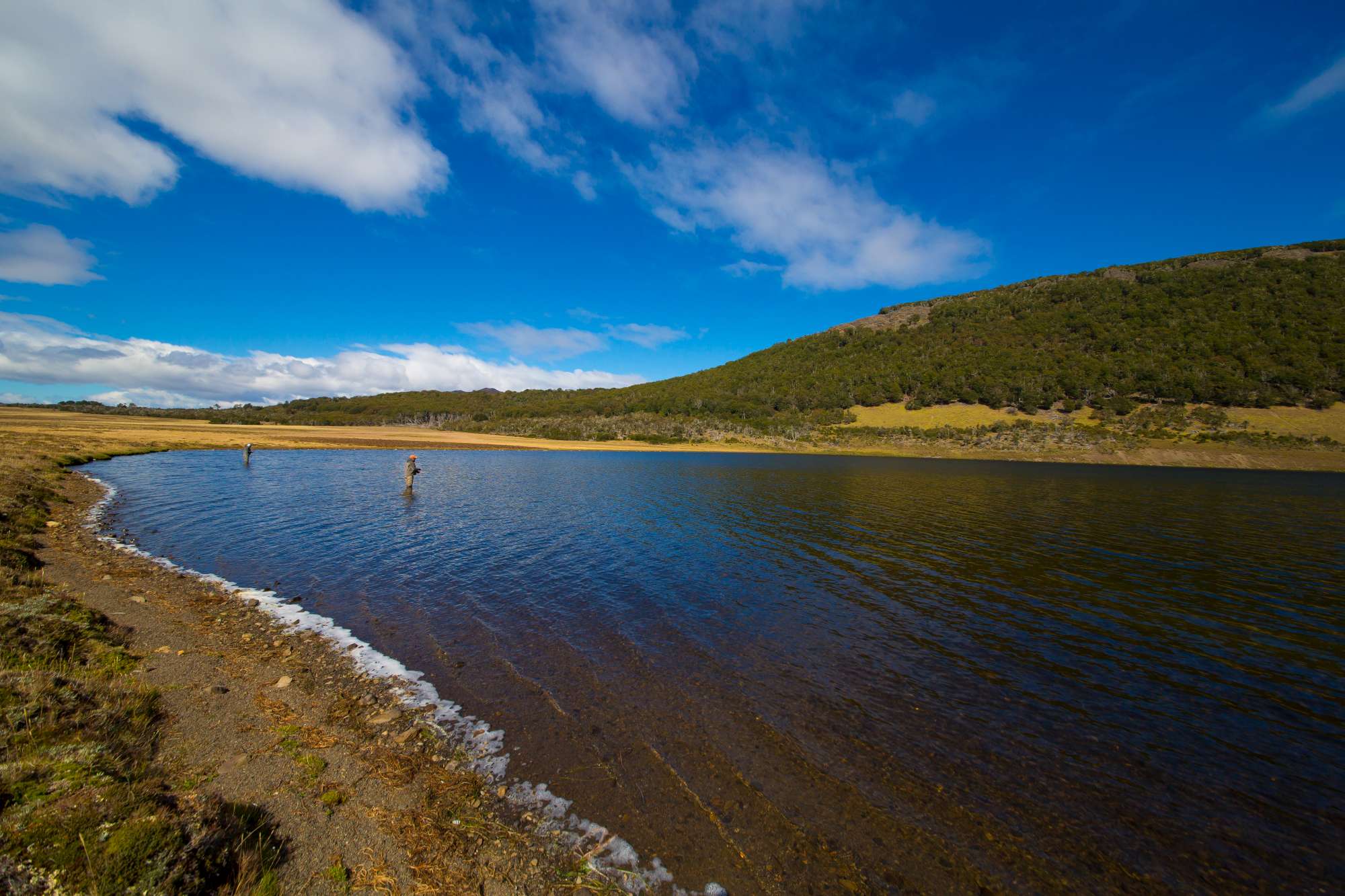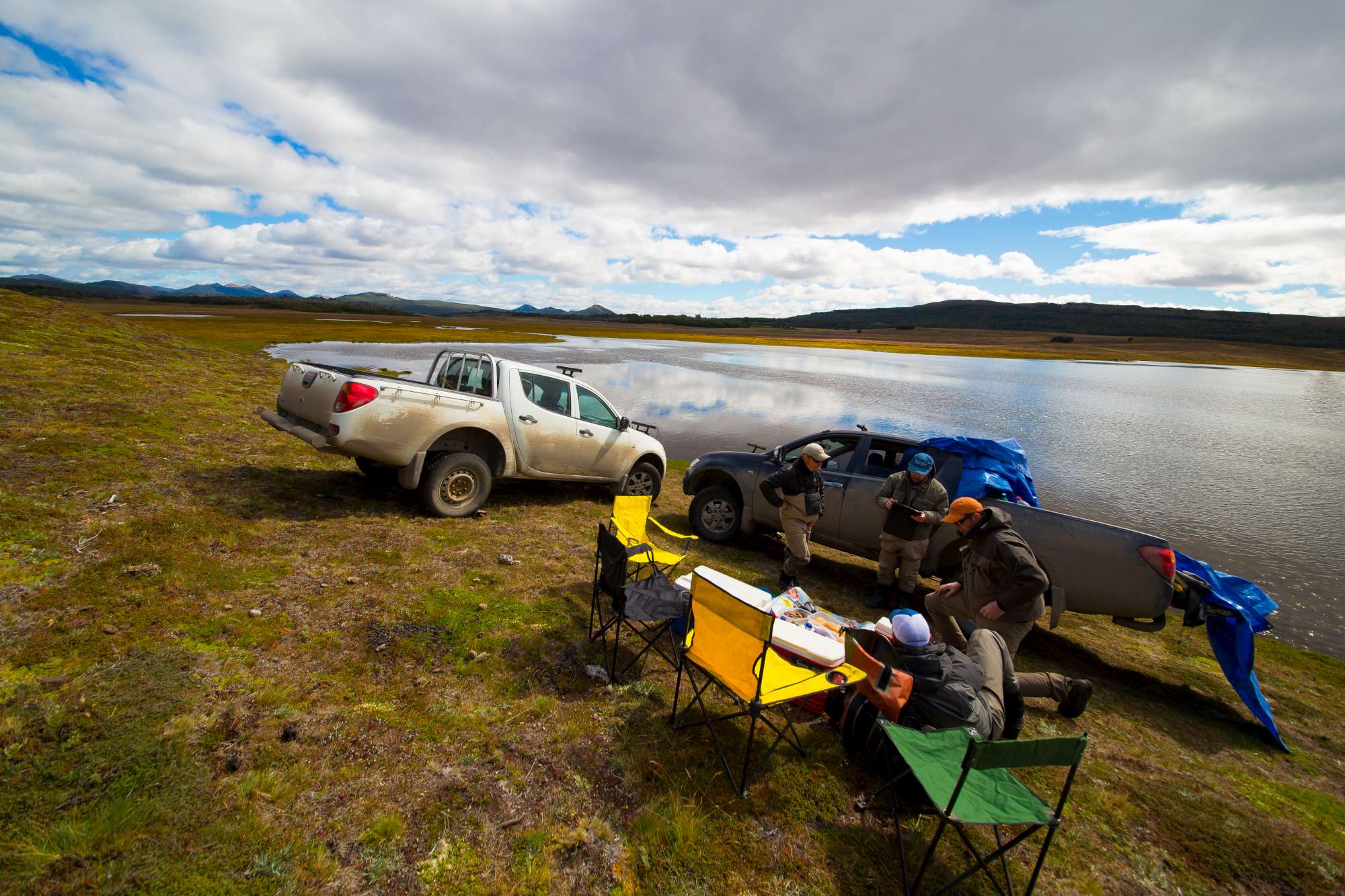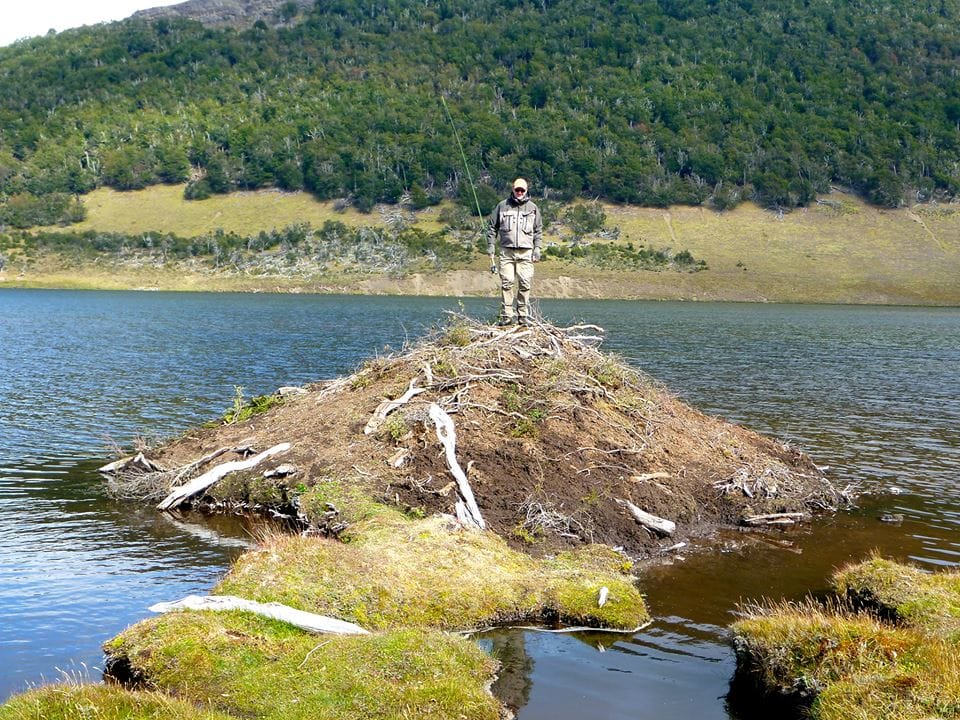 The accommodation was perfect; single rooms as standard, with every room being spacious and en suite. The log burner in the communal room was a god send, and provided the perfect place to warm up and dry wet clothes. It's a very slick set up at just US$4,500 for a seven night stay.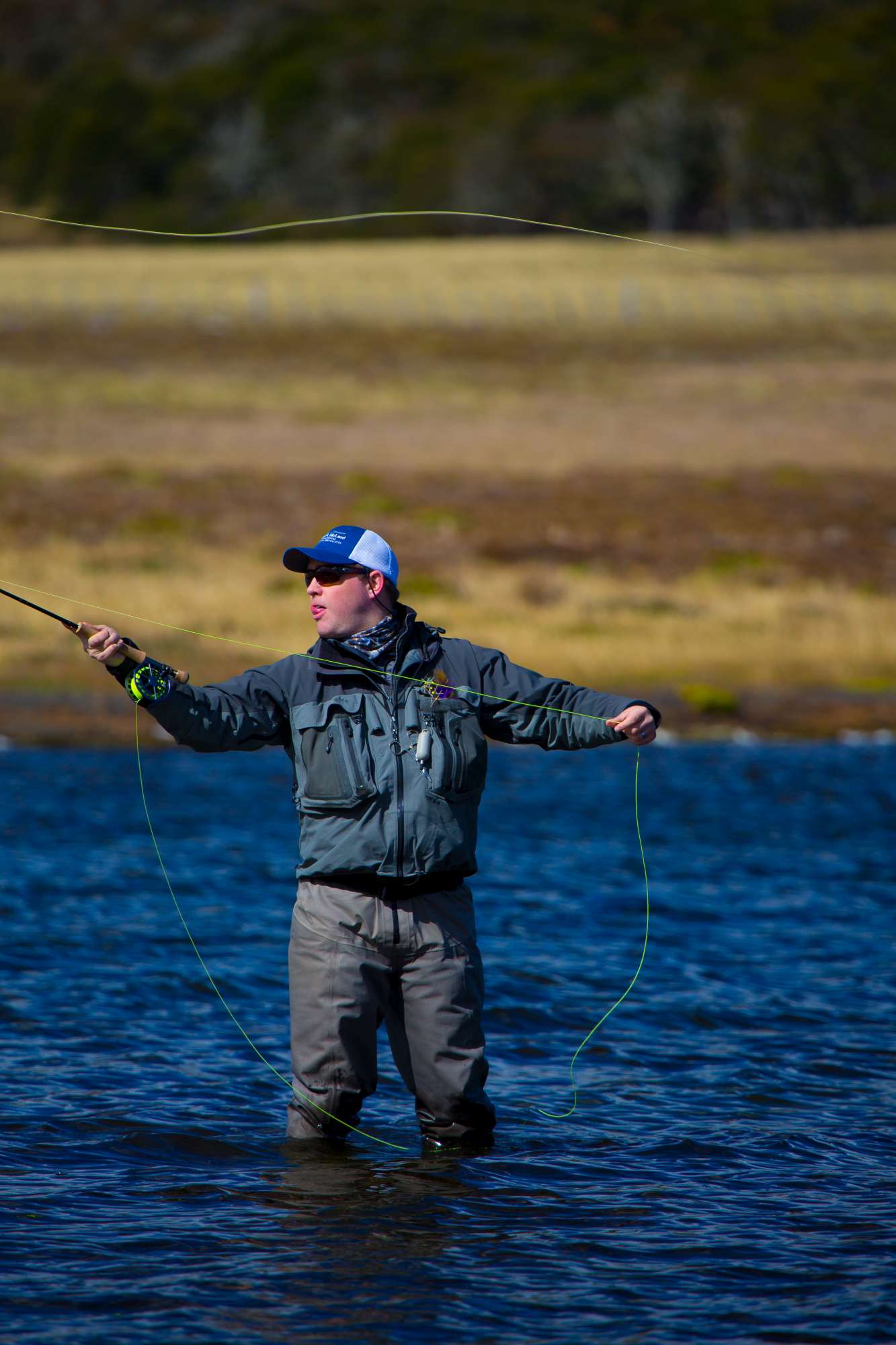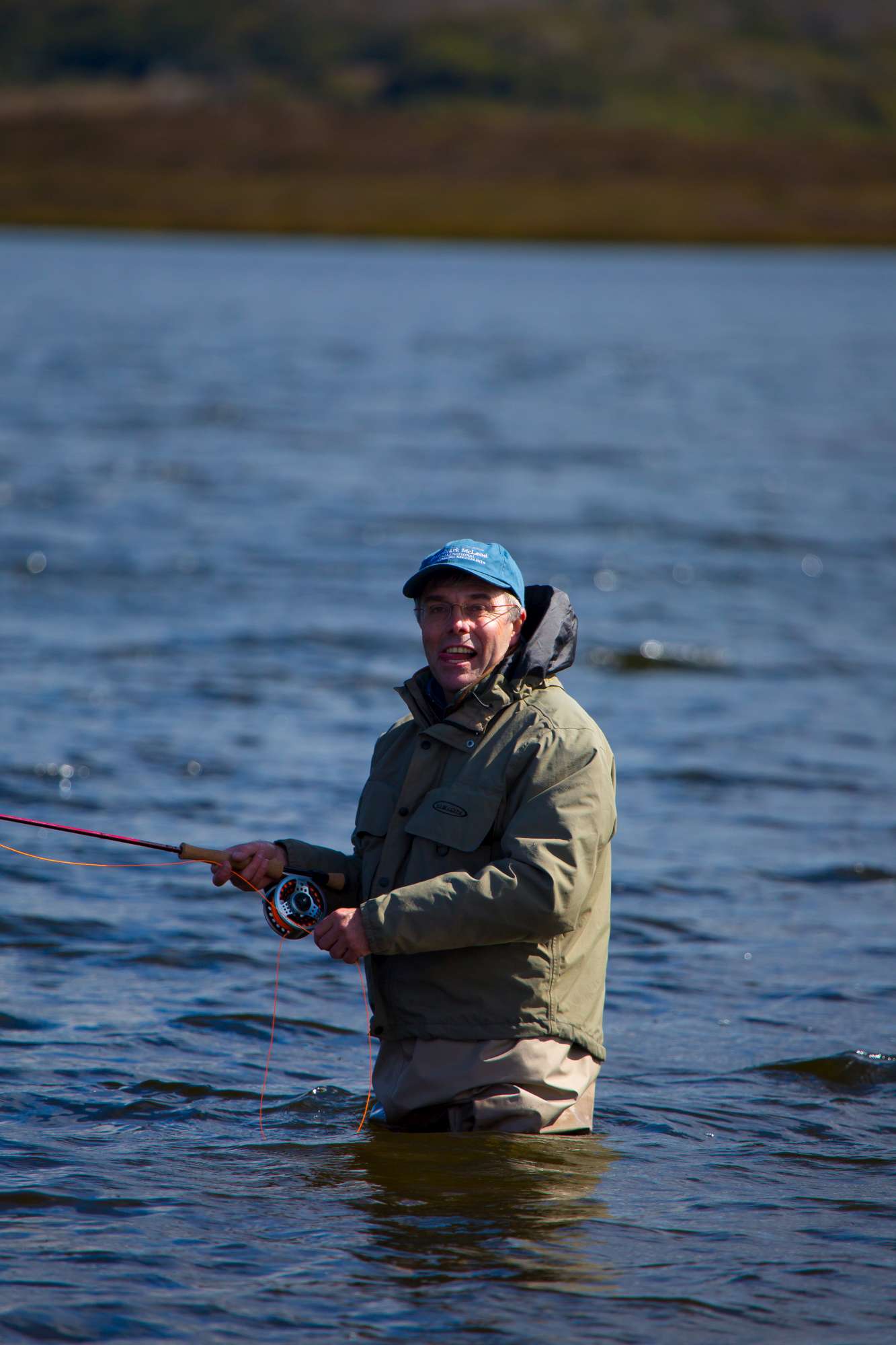 The guides were immense – I cannot give them a higher accolade. They worked their socks off and really wanted you to catch, not treating you like another number. It's the backbone of the operation, which is all too often unsung.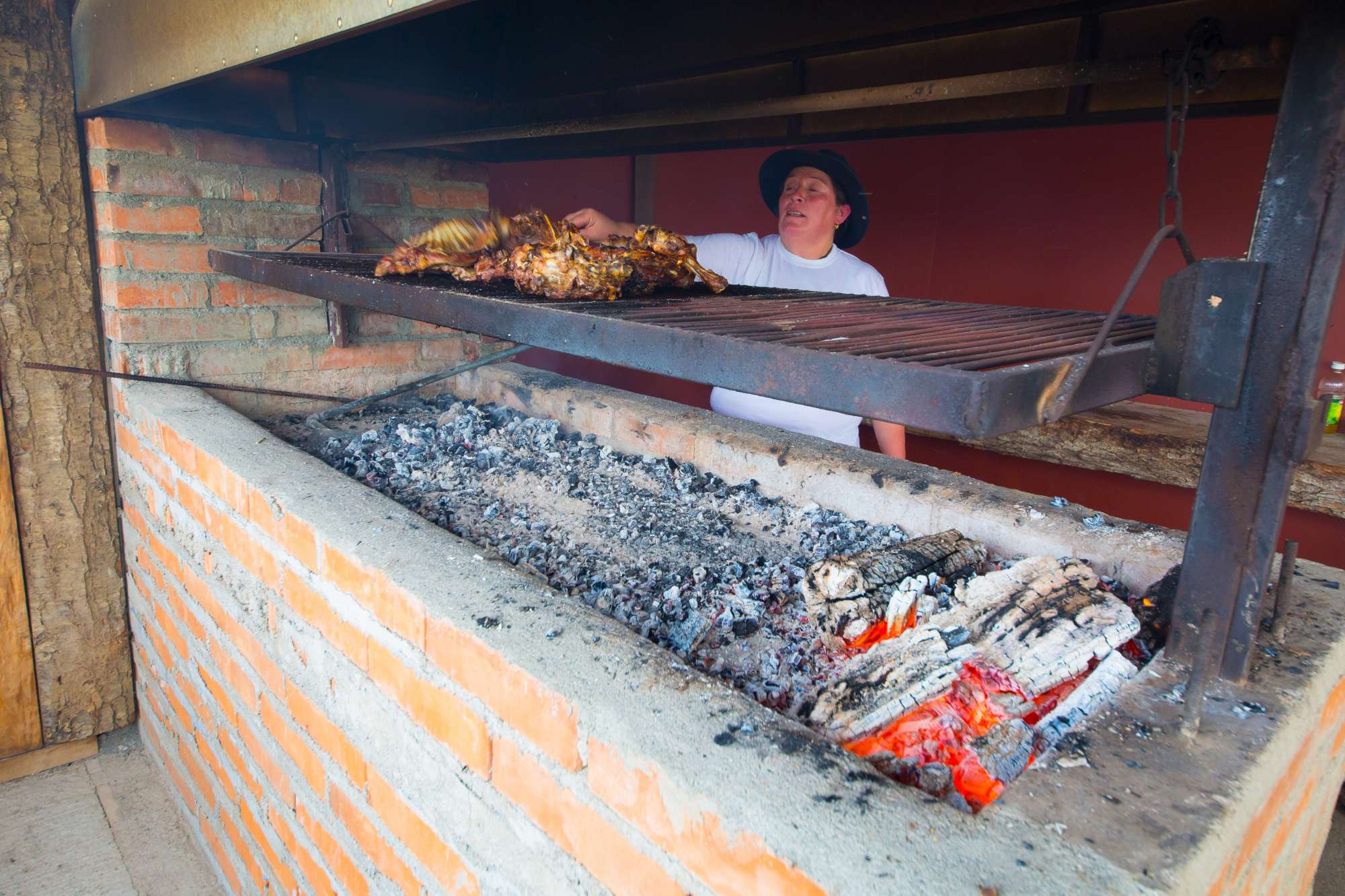 Wednesday was soon upon us and this was the changeover day. To make the hosted trip a little more interesting this year I decided to split the week between the Chilean side at Cameron Lodge and the second part at Aurelia Lodge in Argentina. This would give us the best of both worlds and certainly the best of the sea trout fishing was still in front of us.
Communication between the lodges was impeccable and soon we were back at the border to wish fair well to the Cameron crew and hello to the Aurelia contingent.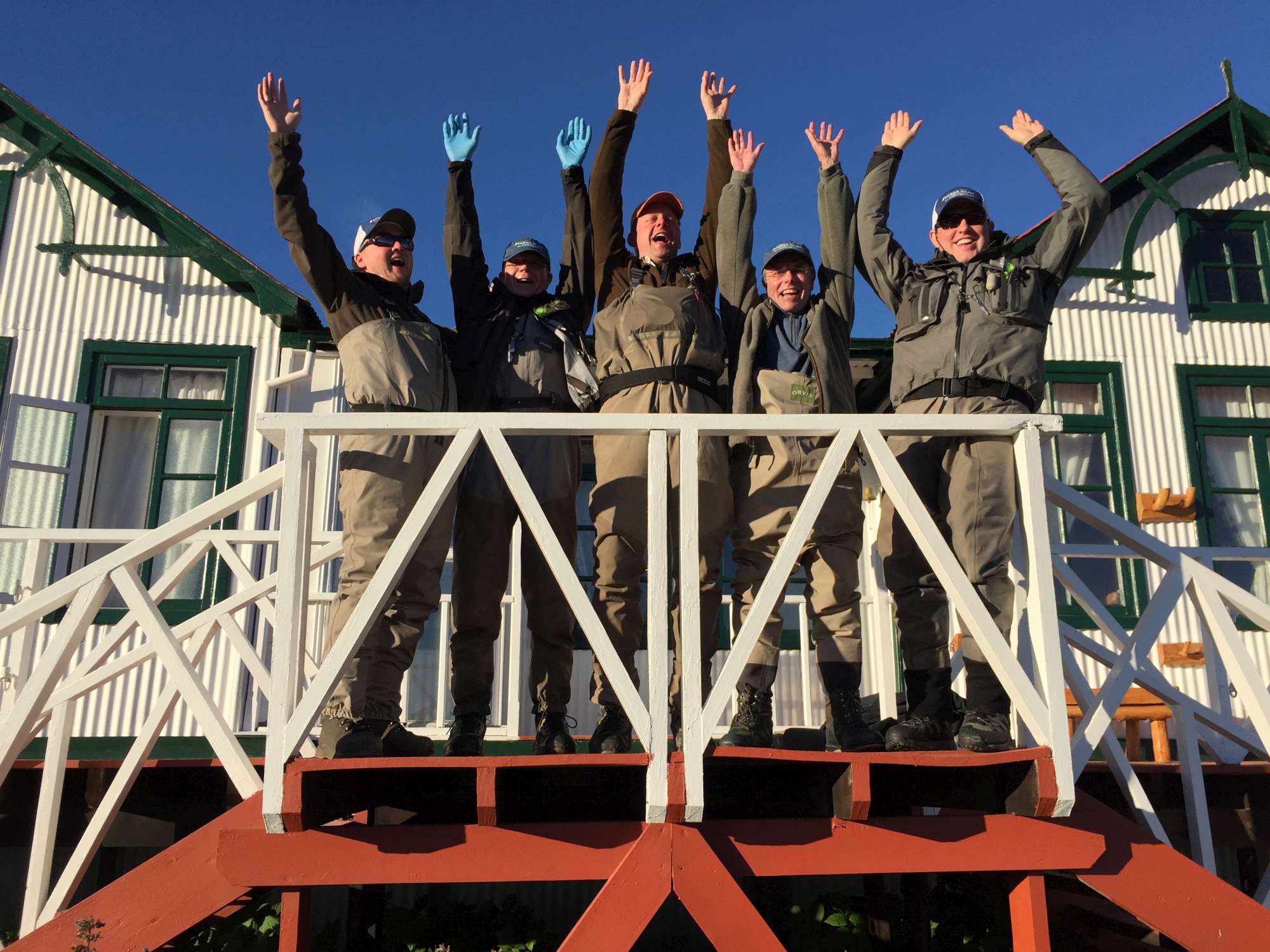 Aurelia is my big tip and where my money would be placed for the future, especially with the new lodge manager, Diego, in place. This is a serious sea trout operation on prime reaches of the Rio Grande on the Argentine side. To put Aurelia's location into perspective it is located immediately above Kau Tapen – indeed, on the bottom beat you will sometimes see trucks appearing and disappearing behind a hill, which is exactly where Kau Tapen Lodge is located. They then have the Rio Rasmussen entering at the top of their water, which is a sizeable and notable tributary. The lodge is great and has spacious en suite rooms, then a couple of sitting rooms, a large wader room and also a tackle shop. The food is to a very high standard, and, yet again, you will never go hungry! There is a lot to tell on Aurelia. However, I won't drag this report out with all the details, but will be doing some specific pieces on it in the very near future along with some exciting news about the 2016 season and onwards.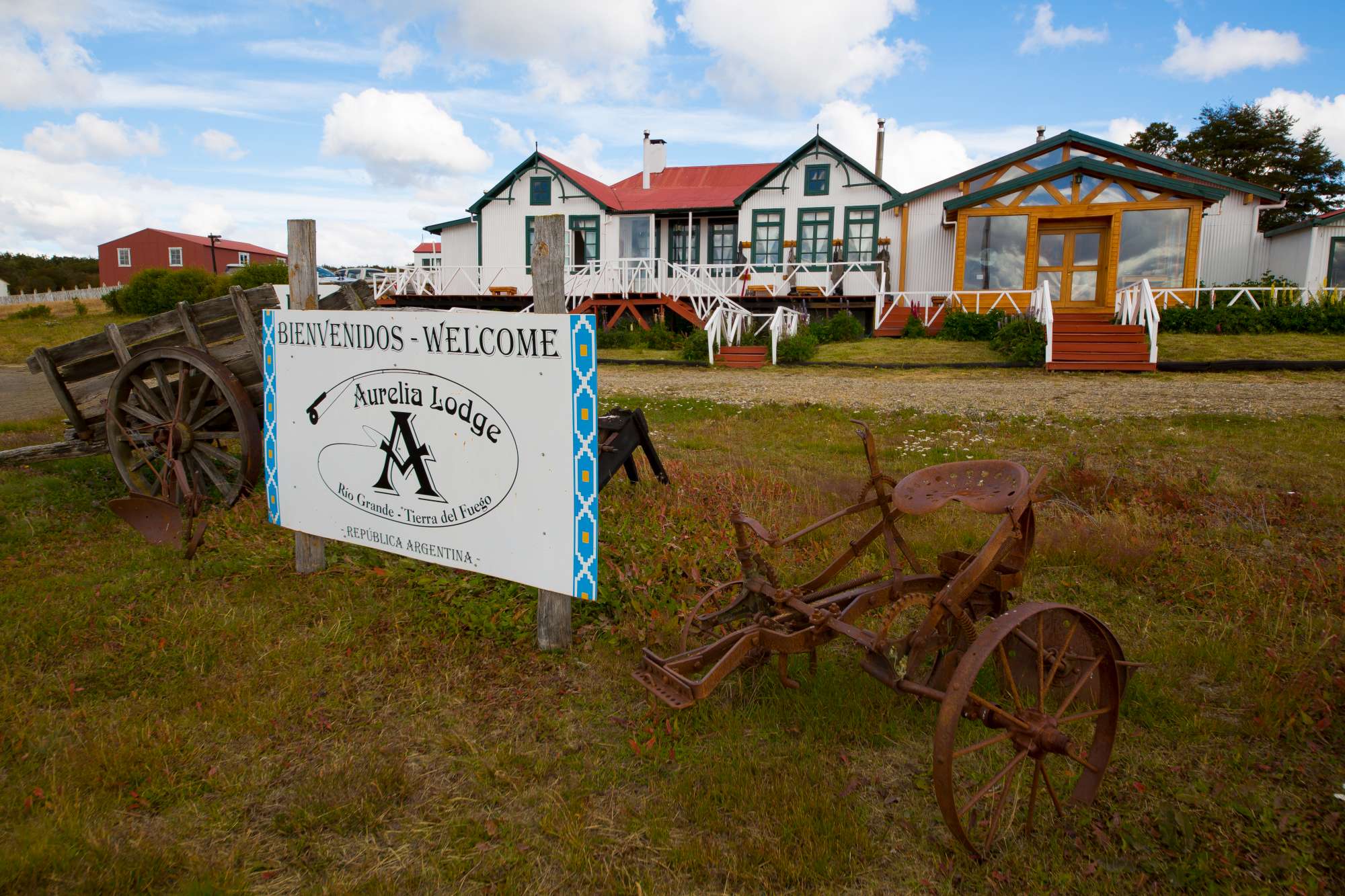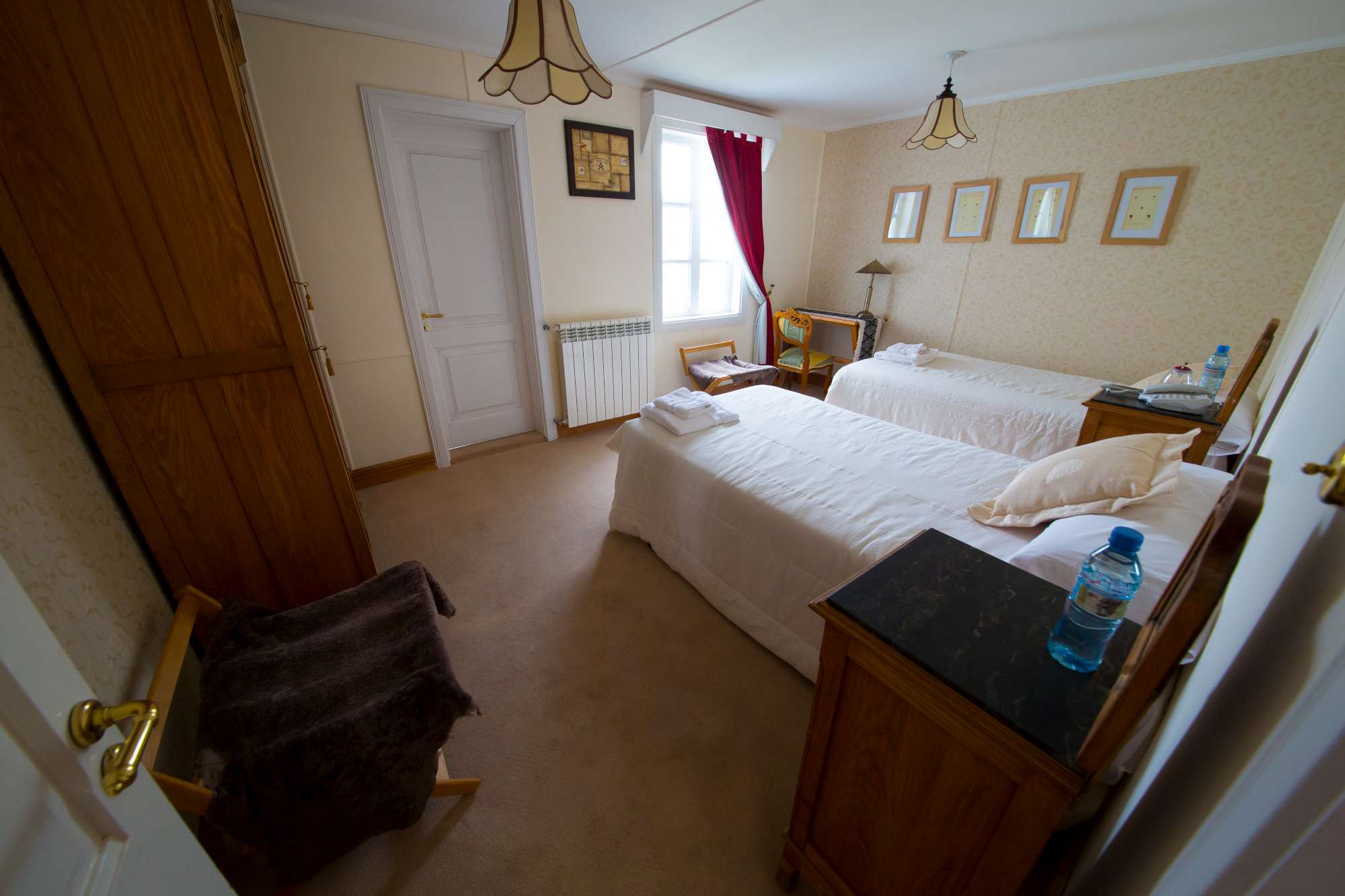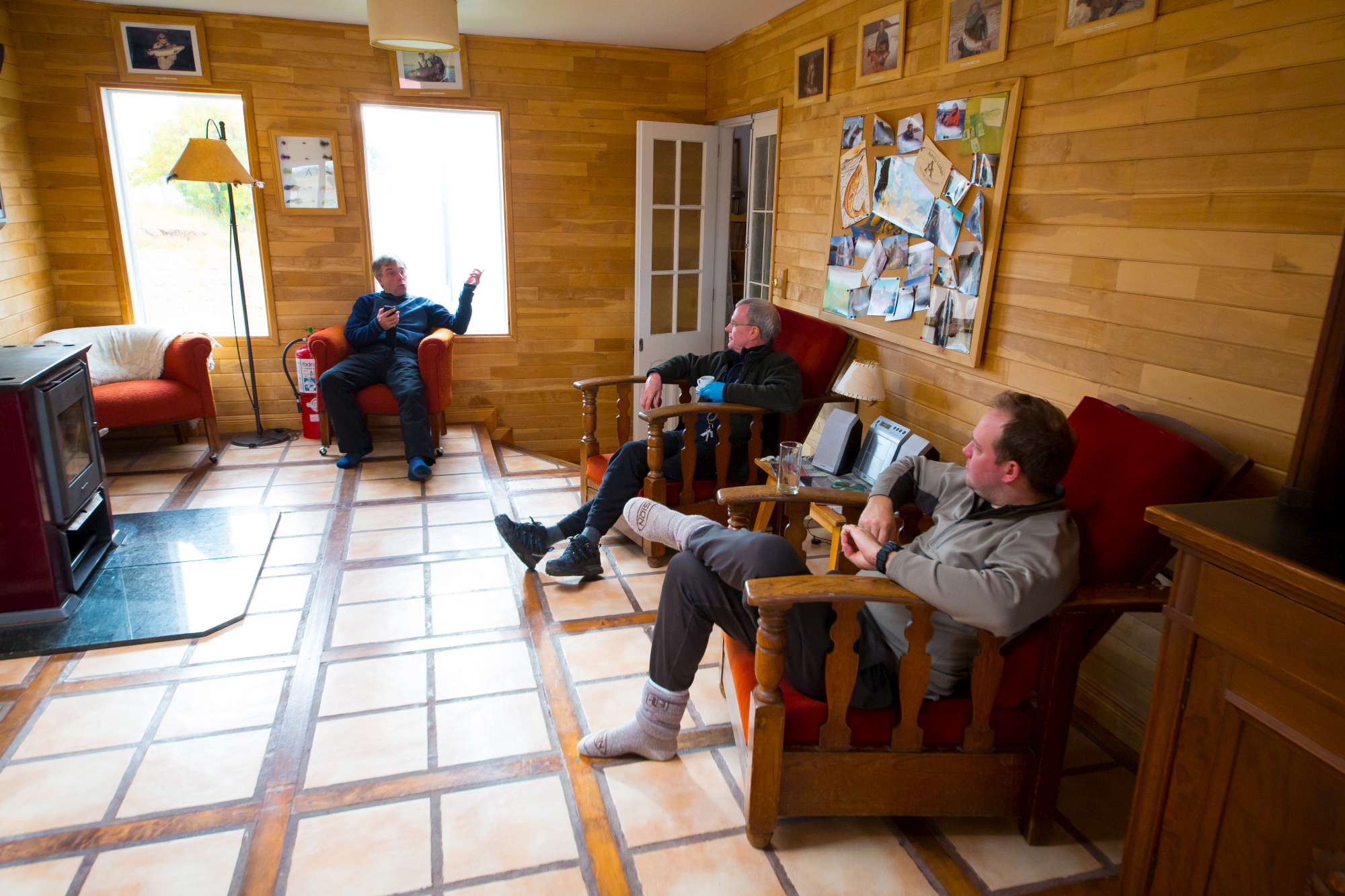 The guides, as at Cameron, were keen and enthusiastic – they wanted us on the water. None of this 'oh great, another bunch of clients. Ah well, just another few weeks left of the season' i.e. going through the motions. We unpacked and familiarised ourselves with our surroundings before being whisked away to the river to see what they had on offer.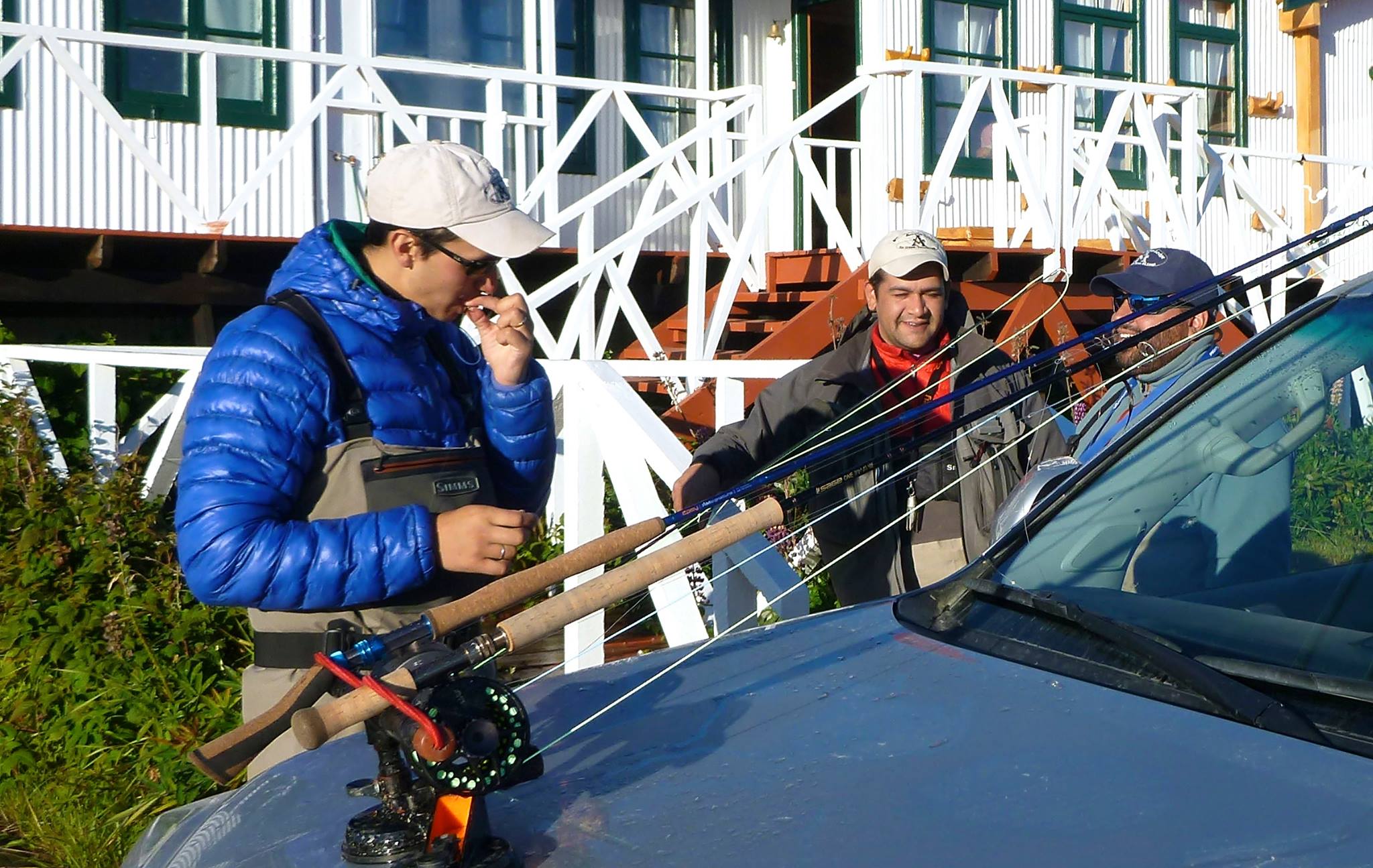 The water was delightful. I was amazed to see and witness so much flow through the pools, even in such low water. There was a lot of water we could not fish at this height. However, they knew this and the three beat rotation between six rods gave everyone ample space and plenty of water to cover without the main pools becoming 'combat fished'. Floating lines were still very much the game plan, teamed with small nymphs, green machines etc. but also a second rod setup with an intermediate tip for the sunray shadow to begin with and then the leech at last light.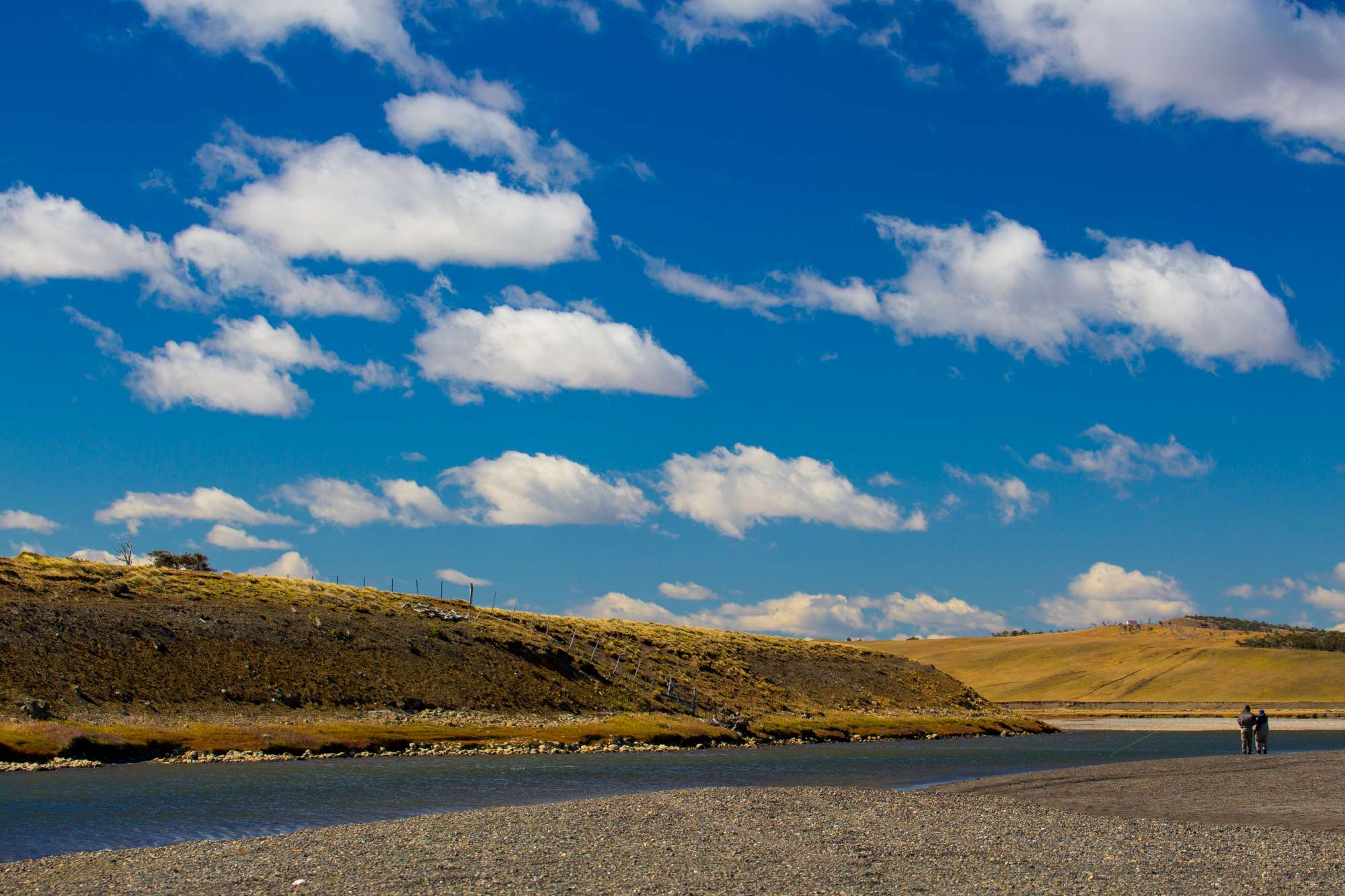 There was a good head of fish present and fish were seen rolling where you'd expect them to be. Sure enough, our fishing picked up on the sea trout front and everyone was encountering sport. Furthermore, I was allowed to retrieve my flies, which always brings a smile to my face – the theory behind this was that when the fish got to Cameron they were tired after the journey and did not want to move aggressively to intercept an offering, as opposed to the fish at Aurelia, which were a lot closer to the sea. Seemed odd, but it certainly rang true.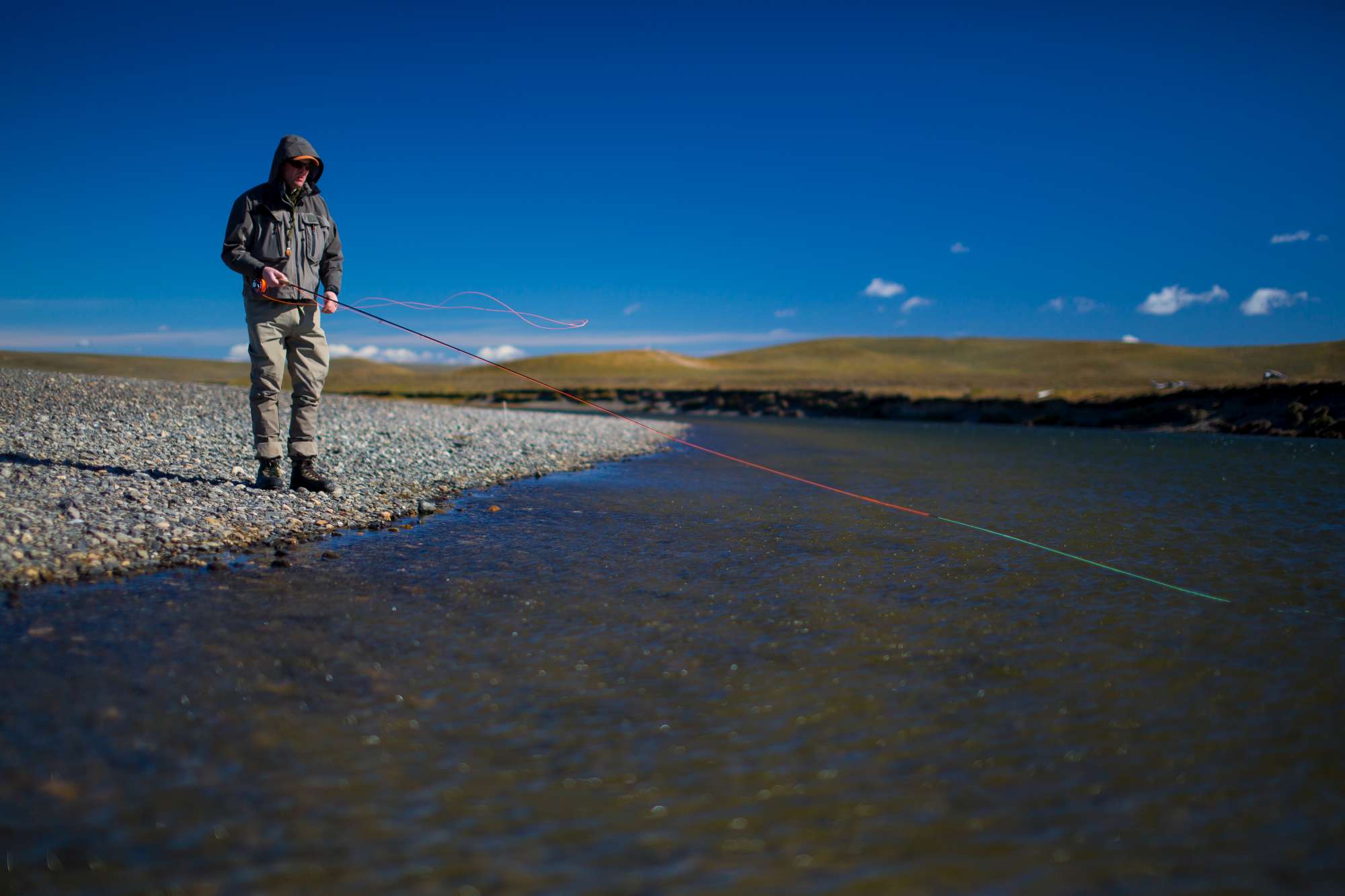 Specimens were landed in almost every session. Fish in the 13-17 lbs bracket were recorded by nearly everyone and for those that did not they certainly encountered them – Including Michael who just could not keep them on for long enough through to Dan who got snapped by a monster on the take; how we all wished we had seen that one. Smiling faces graced the supper table every evening and the fish were certainly well toasted. Indeed, so much so that it led to a great deal of disorientation…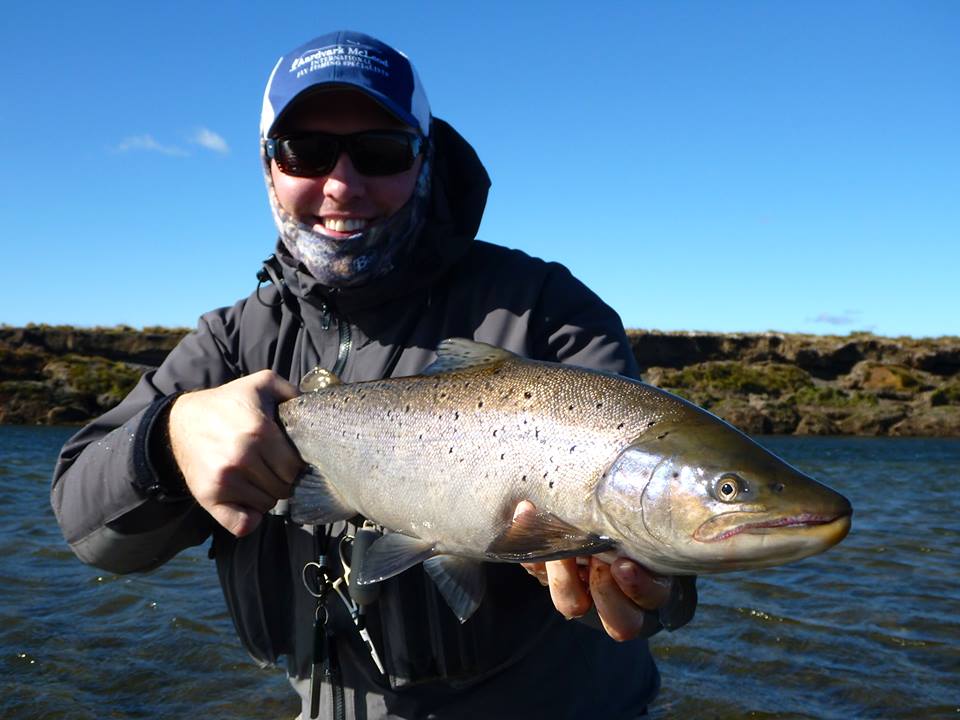 The final evening was fantastic. Julian managed his person best sea trout of 17 lbs and almost the whole party got a decent fish. Following that, we returned to the lodge to be greeted with a Patagonian lamb barbecue, which is always a highlight of the trip. We also shared this with the guides, which was great, as we certainly bonded with them as friends not just as workers. The night carried on well into the early hours. There were some very amusing moments, including bartering over fishing beats between Michael and Julian, which was definitely a first for me and the lodge. Beyond this, there was yet more disorientation…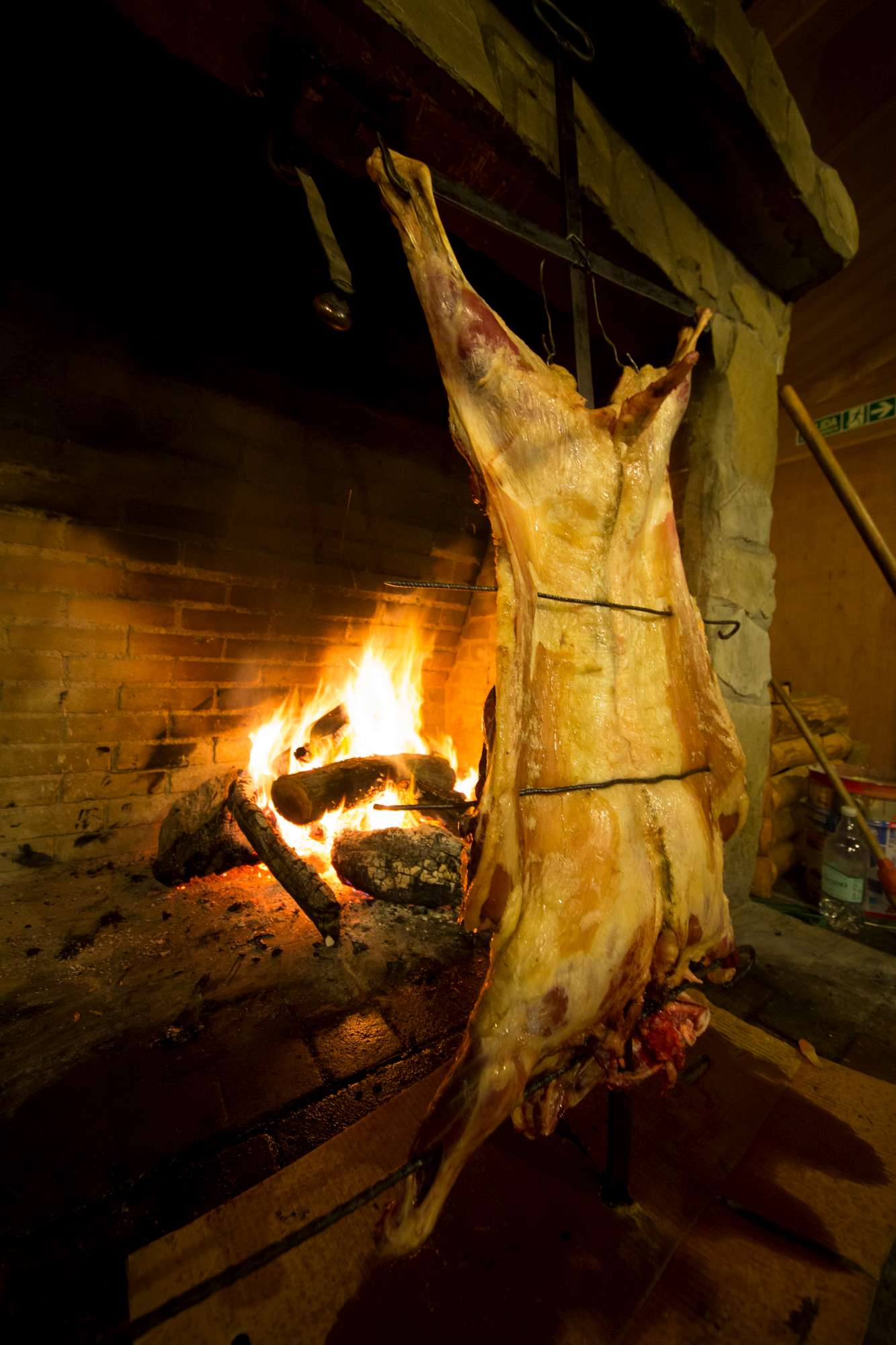 It was with heavy heads we faced the fishing the morning after. This being as a result of the previous night's festivities, but also due to the fact that the trip had come to an end. We gave the river one last farewell and a couple of fish were landed before we had to head back to Rio Grande airport for the afternoon flight back to Buenos Aires.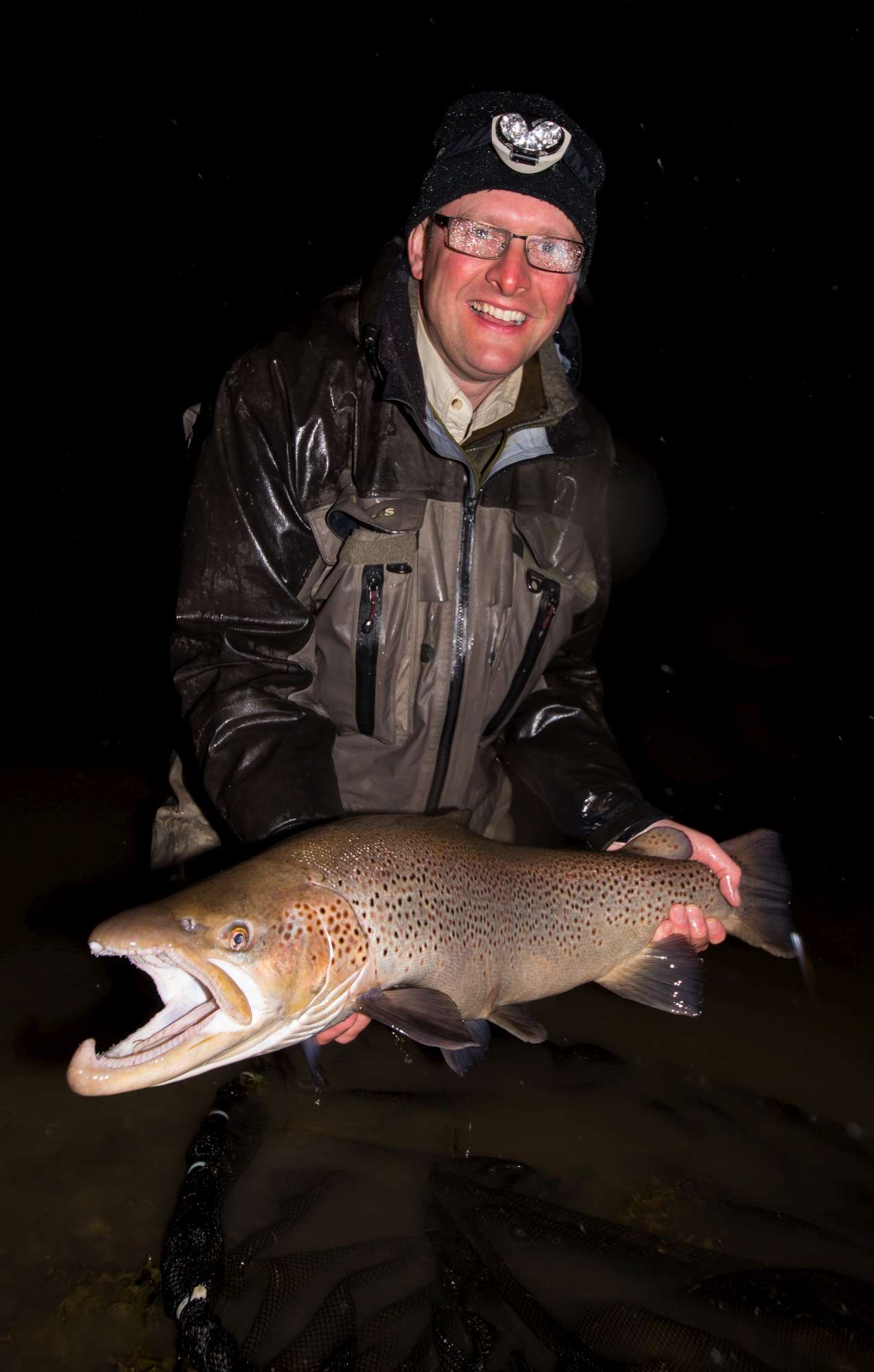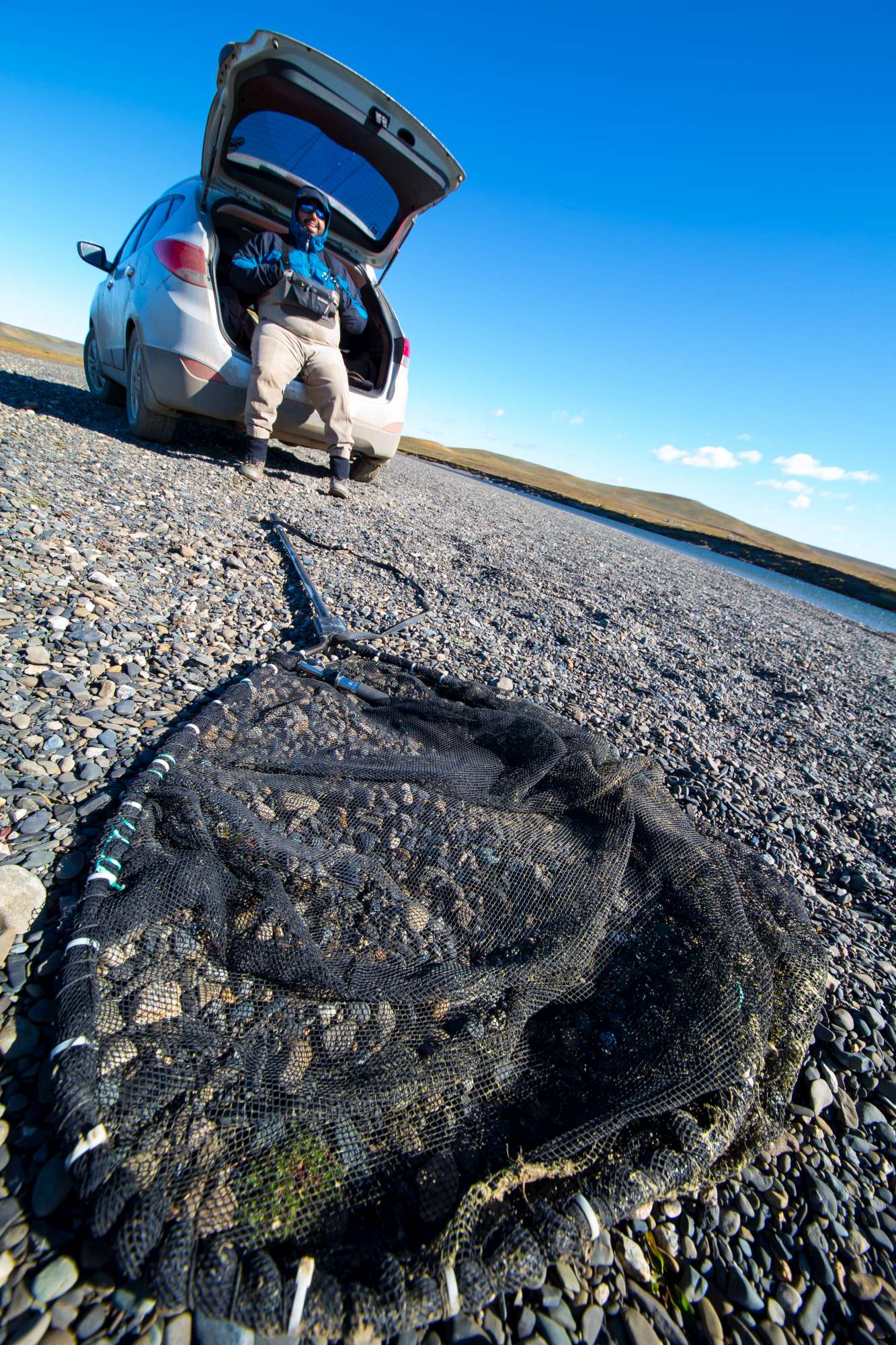 In Buenos Aires there was only one thing for it; yet more steak. We finished the trip up nicely with a super supper and yet more stories were shared and reminisced upon. A great trip with new friends and bonds made.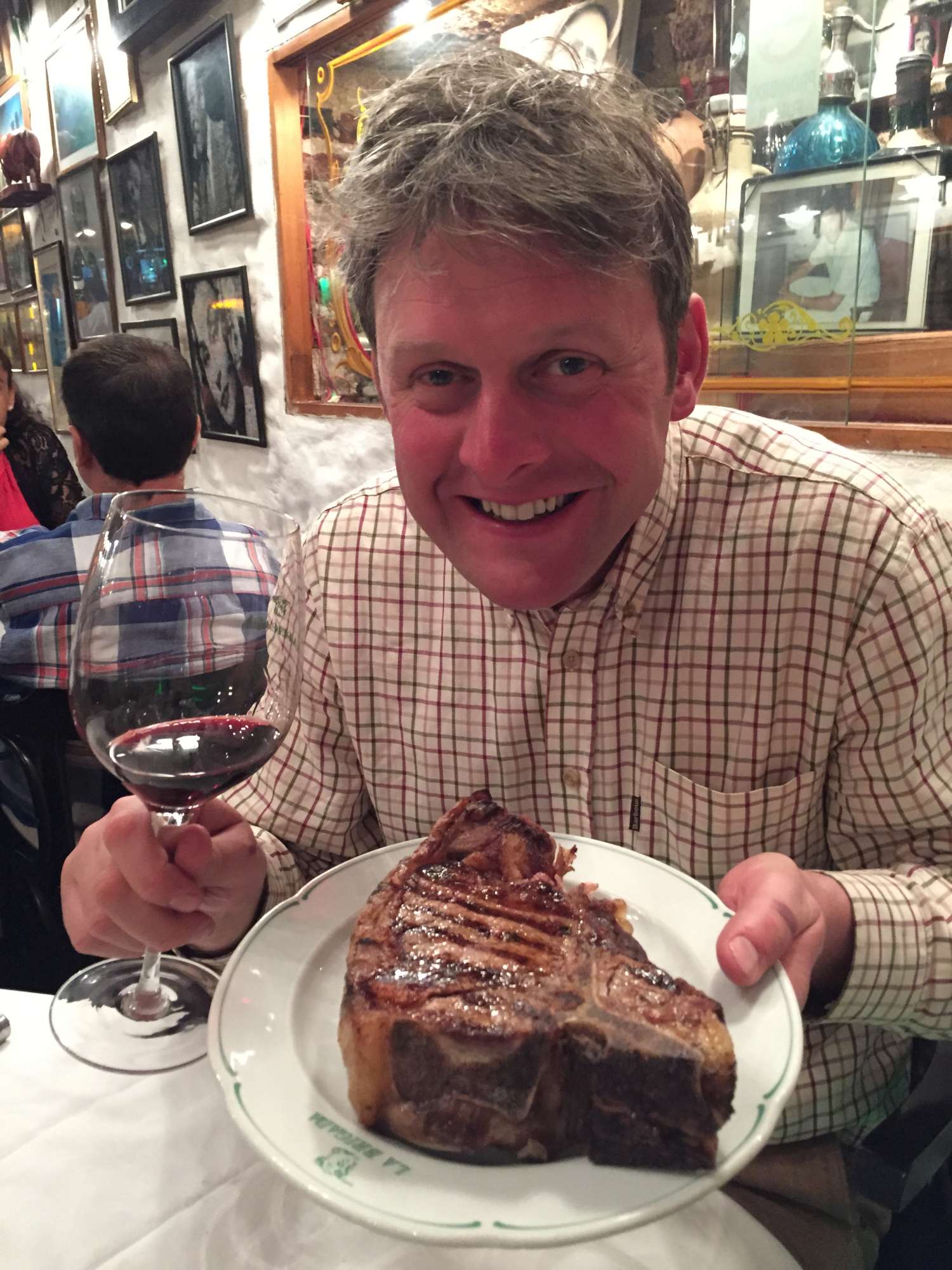 Most departed for home the following afternoon, but Julian and I had another day of fishing to look forward to. This time it was for dorado with Mr Dorado himself; Noel Pollack. Noel is the godfather of dorado fishing – what he doesn't know about this fish is not worth knowing. Noel is one of the pioneers of Pira Lodge and also Tsimane – he certainly has the pedigree. He recently started up a guiding business in Buenos Aires taking people within an hour of the centre to fish for dorado and other species in what can only be described as a jungle environment on the delta. It's an experience like no other and it allows you to see Buenos Aires in a totally new way and a face that most never get to see or know exists. Noel has also started constructing a small lodge, which will accommodate up to four people at a time. The location is stunning and totally untouched. A marvellous place to start or end your Argentine adventure, especially if you have seen all you want to see in Buenos Aires. The lodge will be operational later this year, but the guiding is already in full swing and is super fun.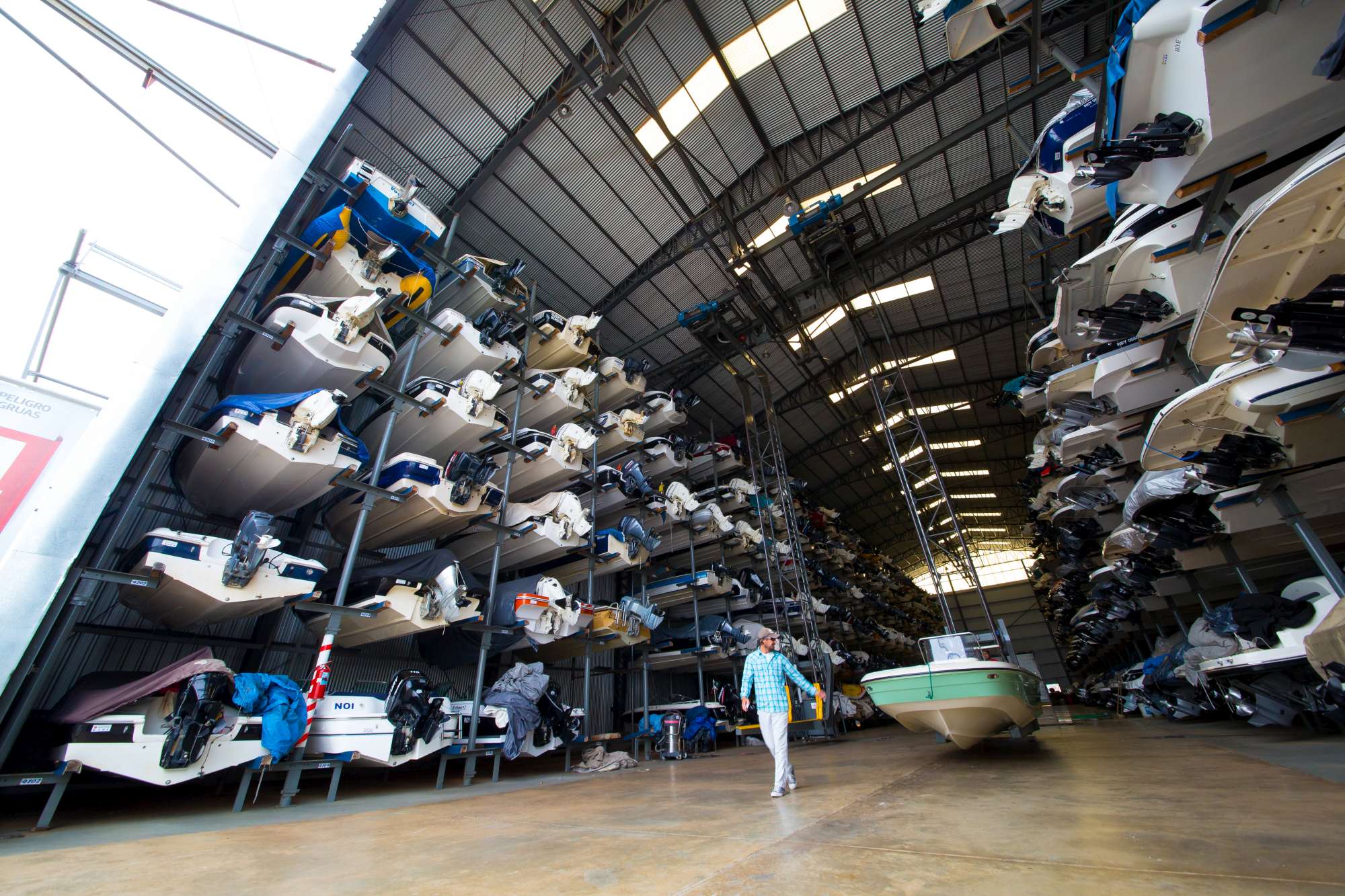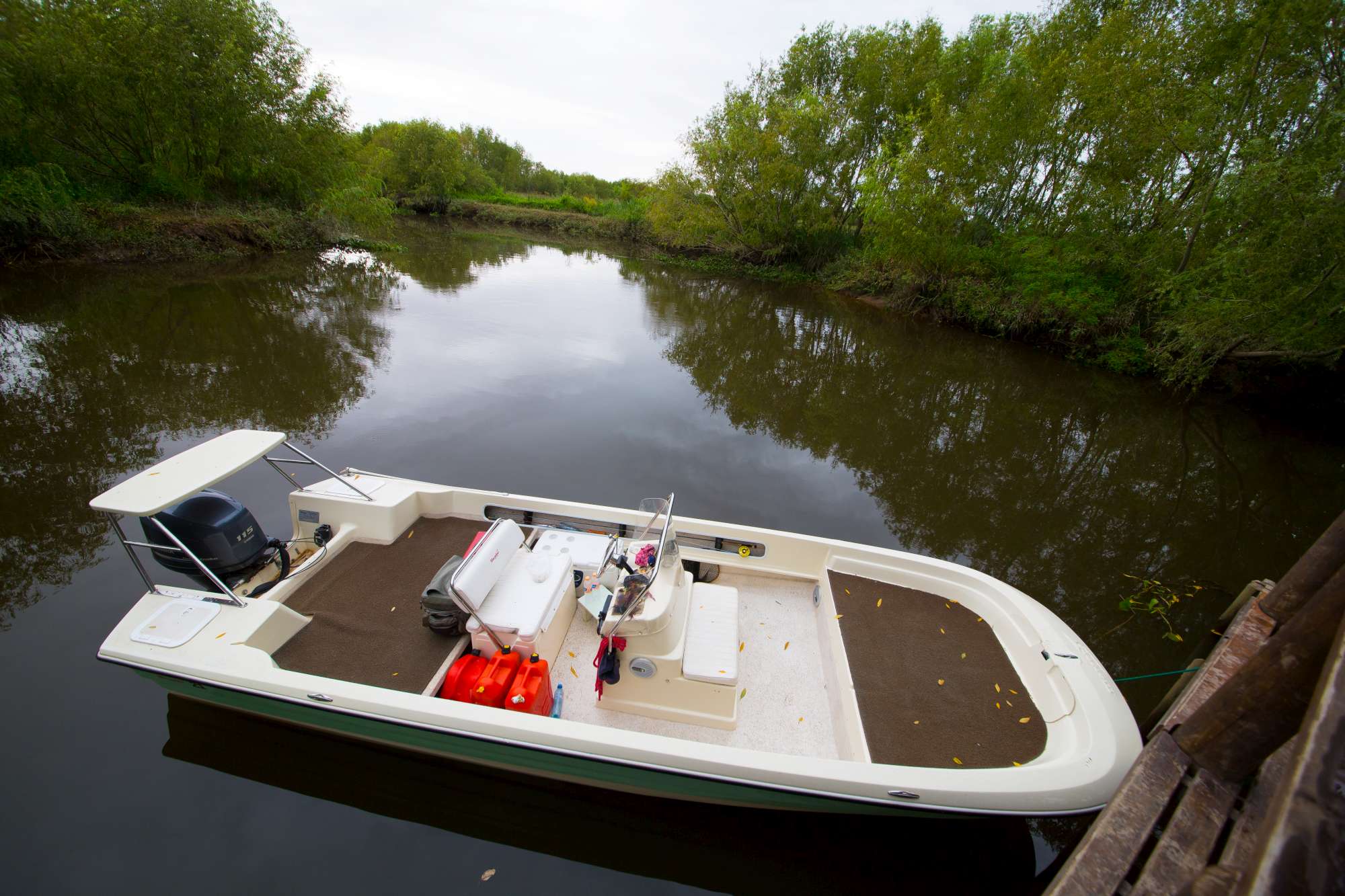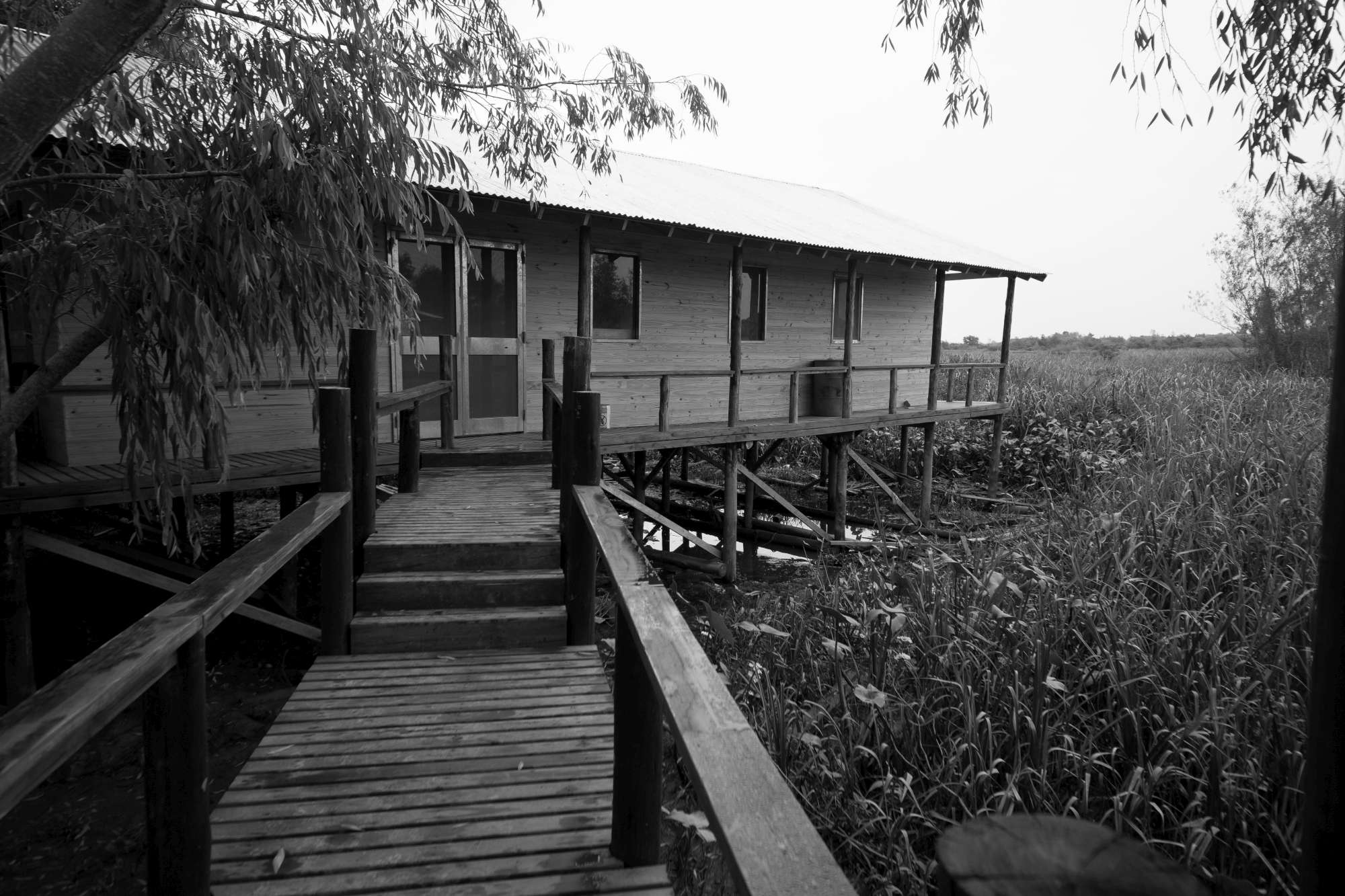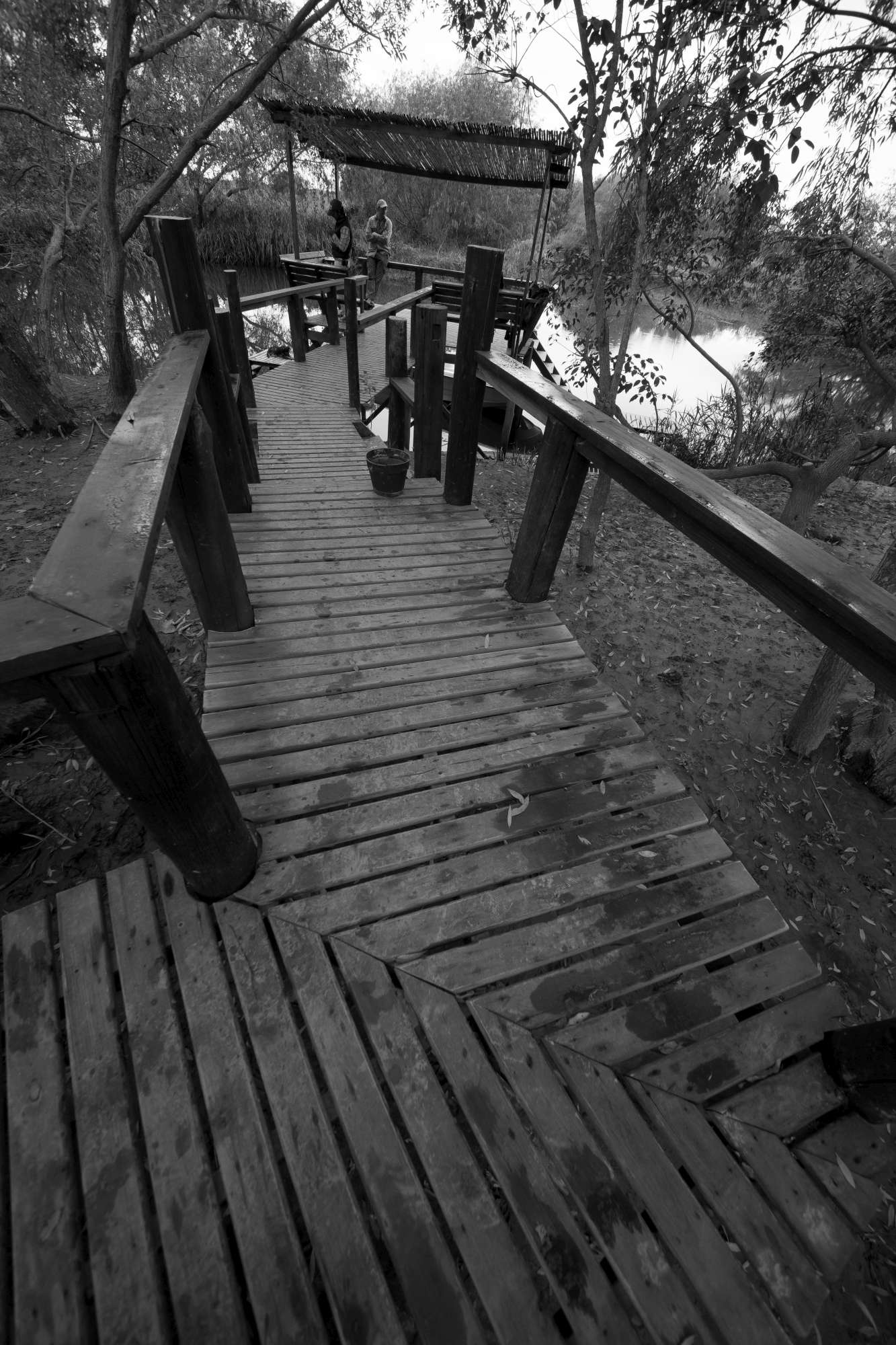 A cold front kicked in the day we went with Noel, which meant jackets and trousers rather than tropical gear. Also, the fish were sulking due to the dramatic temperature change. However, it was a great day out and experience – especially fishing for the taradida, which involves skipping frog patterns across lily-pads. We also fished for a chub like fish with teeth akin to that of a wrasse by Noel's lodge, which was great fun over lunch. There are a whole host of species to target and Noel certainly knows how to tempt them.
Bags packed it was time to close the door on yet another fantastic trip to South America, largely made so enjoyable because of the people met along the way. Now to start planning for next year.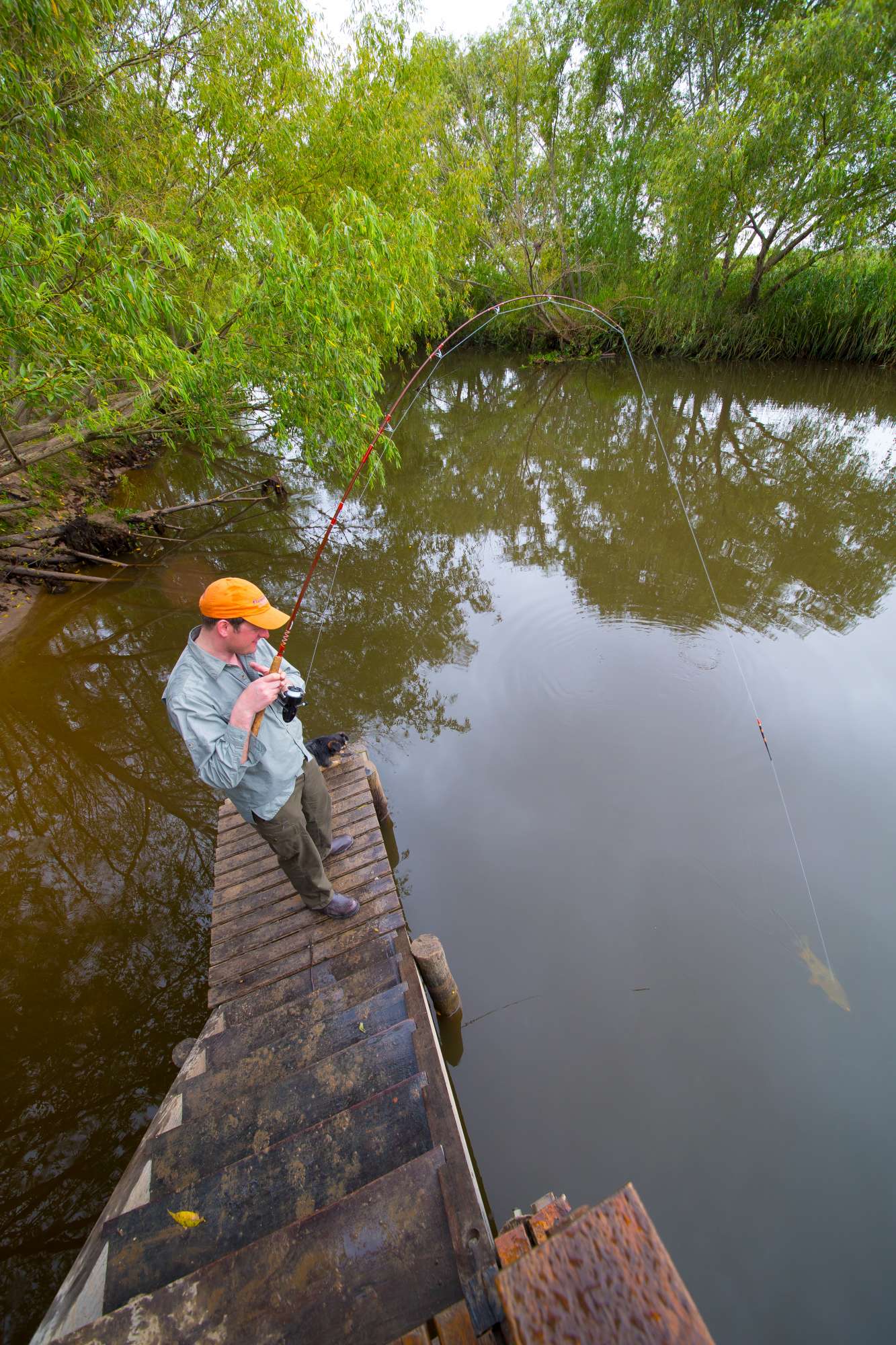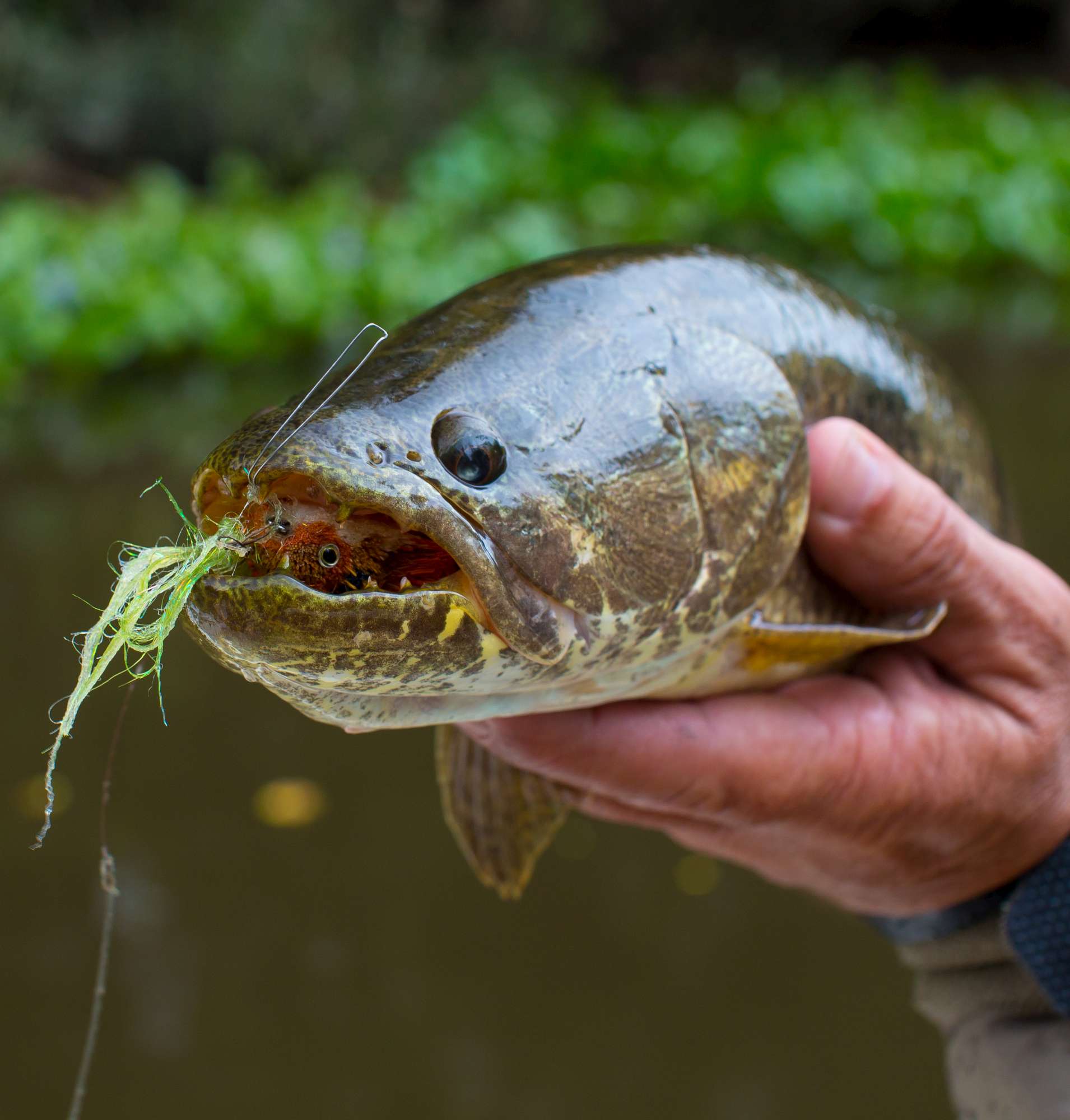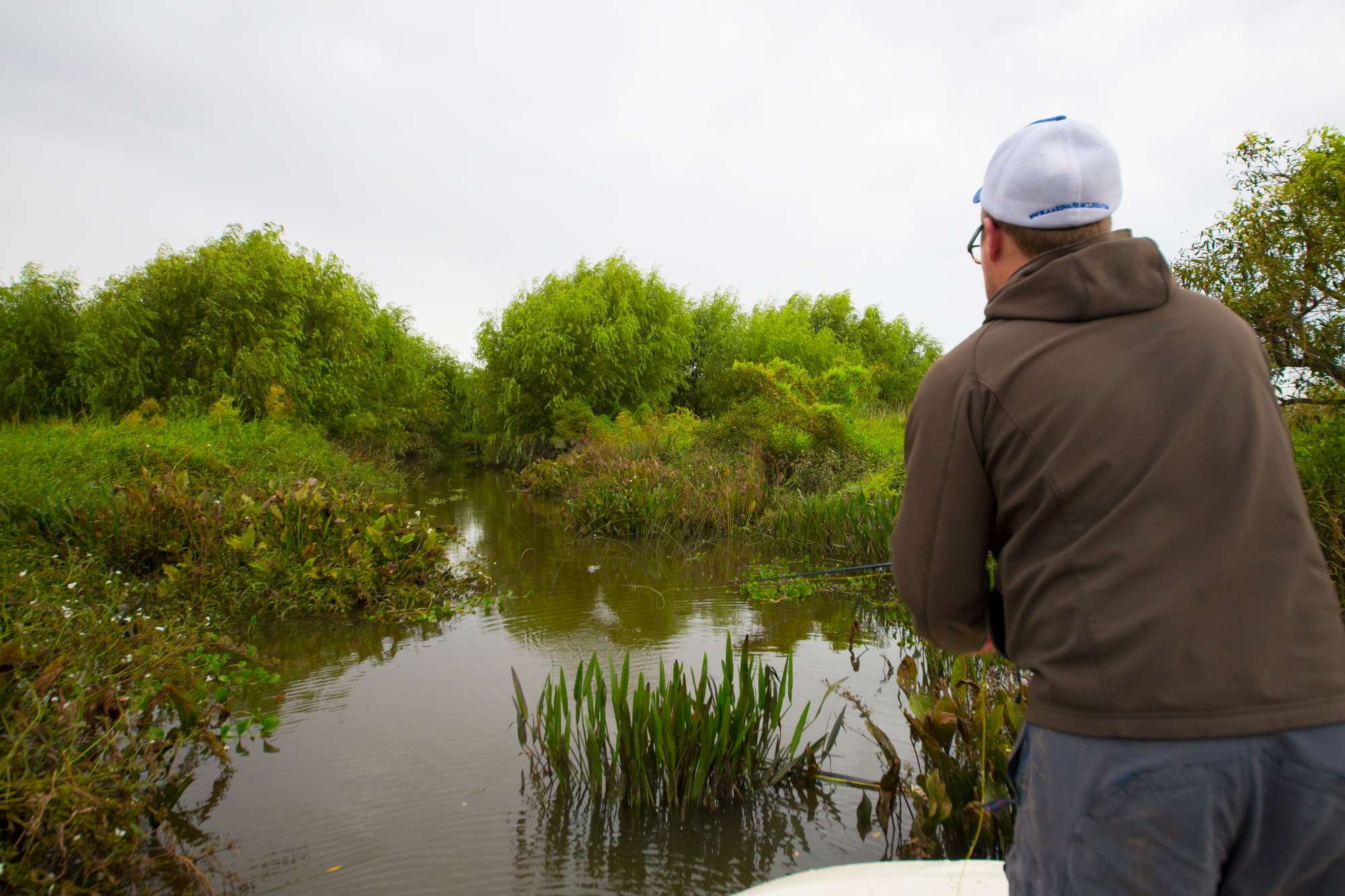 If you liked the report and would like to join in next year or further in the future then please do remember to express your interest early and I will certainly keep you updated on availability and the schedule.
If you would like more details on fishing the Rio Grande or South America in general then please contact Steffan Jones or call the office on
+44(0)1980 847389.