Apart from my constant intrigue to tie and try new fly patterns each season, there is a clear set of dry flies that make up my chalkstream fly fishing box every year. These patterns are easily identifiable in my box as they are present in rows of 12 or 24, unlike the threes that indicate a newer unproven pattern.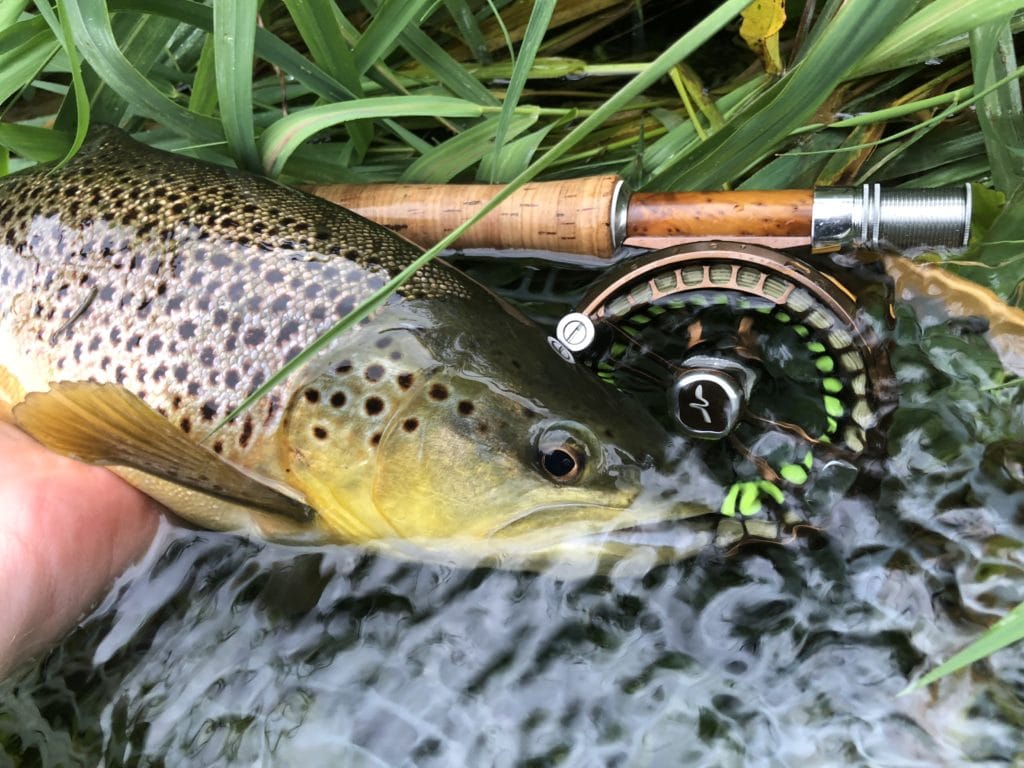 I have singled out 10 of these patterns that I would quite happily rely on to take me through the whole season on the chalkstreams, from April to October, with great success.
1. LDO Quill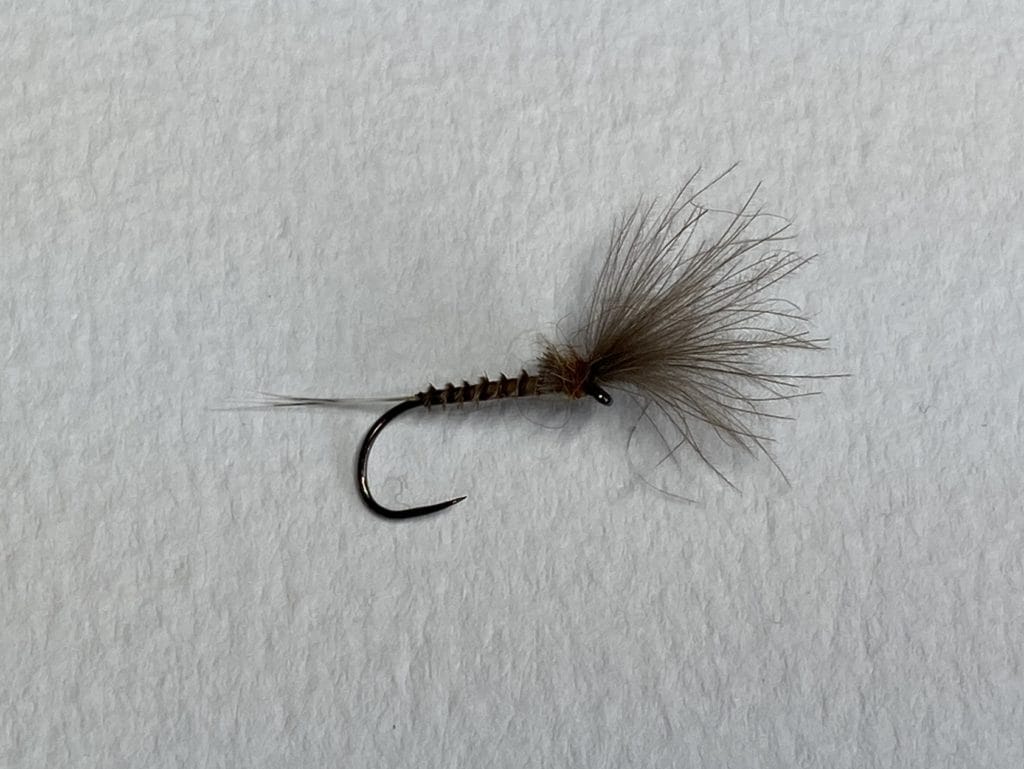 The LDO Quill is nearly always the first fly I tie on in the chalkstream trout fly fishing season. The Large Dark Olive (LDO) is one of our first main hatches, usually only brief each day but quite prolific. These hatches inevitably get some good trout moving. This pattern captures that moment when the fly is trapped in the surface mid hatching.
Recommended Size: #14-16
Recommended Months: April, September and October
2. Grannom Caddis
Our next hatch of note is the Grannom Caddis, a short but condensed hatch that waits for all elements to come good and then explodes from the river in clouds of spiralling wings. This hatch can bring the river alive and anglers should certainly not be surprise to see trout jump clean out the water to try and eat a passing Grannom. This pattern is versatile and can be used both early and late in the season.
Recommended Size: #14-16
Recommended Months: April, August, September and October
3. Duck's Dun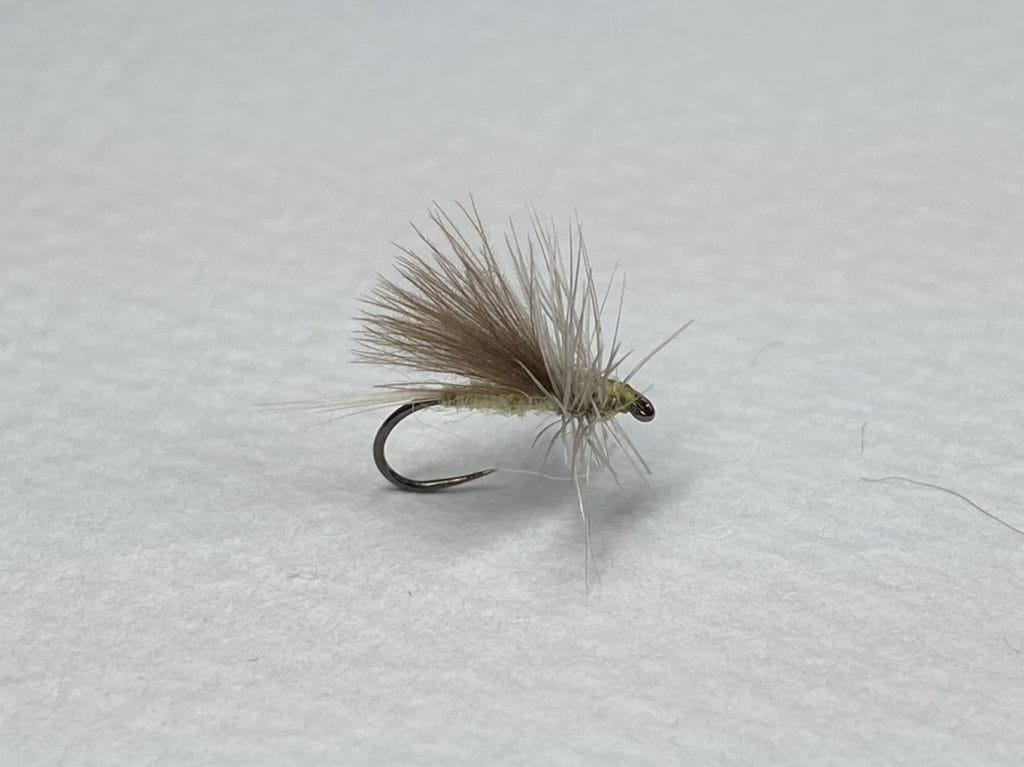 Throughout the whole season you will stumble across a plethora of olives that hatch on the chalkstreams, these vary in size from 14-20. To imitate these hatches a carry a variety of sizes of the Duck's Dun. This pattern has a great silhouette and footprint that rarely fails to tempt a regularly feeding trout.
Recommended Size: #14-20
Recommended Months: April to October
4. Jardine Mayfly Emerger
The most famous hatch of our chalkstream fly fishing season, the mayfly. A hatch that seems to drive all river life crazy; ducks, dragonflies, and of course big trout. There are dozens of patterns out there that replicate all stages of this big insect, but this is the one I rely on from season to season. Whilst I worked it first to capture the emerging stage it has also proved incredibly effective during the spinner fall, when the female mayfly come back to lay their eggs.
Recommended Size: #10-12
Recommended Months: May and June
5. Iron Blue Dun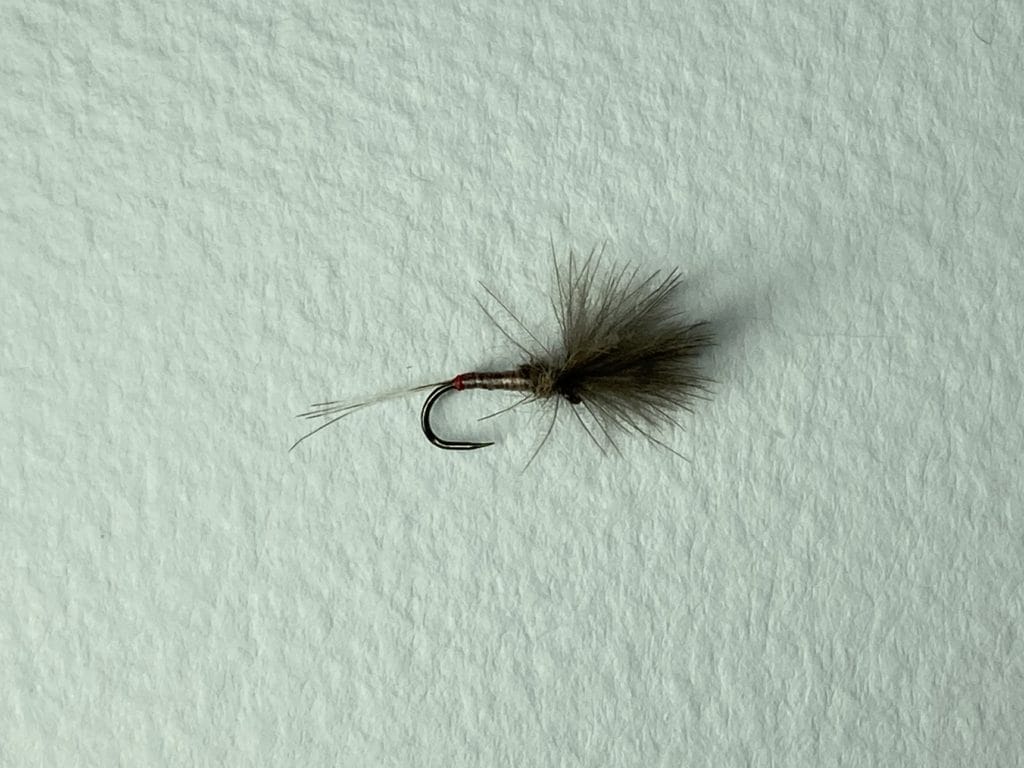 Towards the end of the mayfly hatch each season you will often find trout rising consistently, but they will refuse every mayfly imitation you can summon. On closer inspection, you may find that they are in fact targeting one of our smallest olives, the Iron Blue Dun. A small fly but a significant hatch, you should always have this pattern at the ready.
Recommended Size: #18-22
Recommended Months: May to September
6. Twinkle Gulper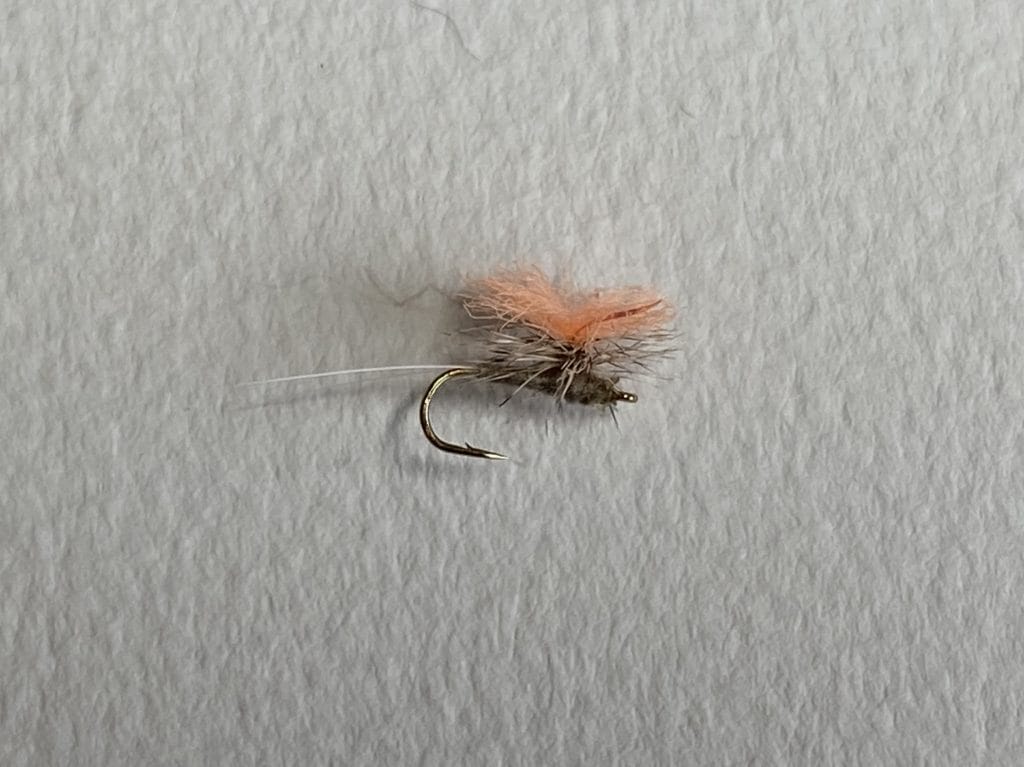 After the June weed cut once the mayfly hatch has finished, it is easy to look at the river and think not much is happening. Don't be fooled, the trout are still hungry and there are still hatches to be targeted. At this time you will often find an increase in midge activity and smaller olives, for this I find the Twinkle Gulper to be a great all round imitator. It is even a good fly for late night spinner falls.
Recommended Size: #16-20
Recommended Months: April to October
7. Crippled Spinner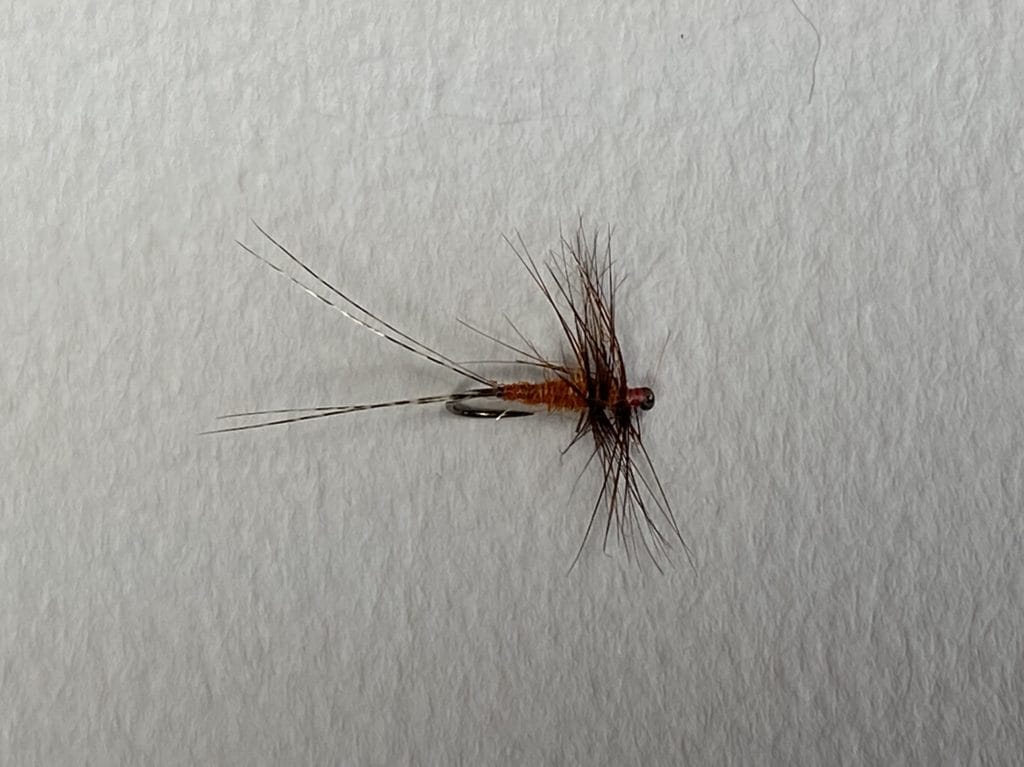 Balmy midsummer evenings, there really is nowhere better to be than on the river… the trout think so too. Chalkstream fly fishing in the middle of summer can seem slow, but if you think that you are on the water at the wrong time. Wait until the evening and the place comes alive as small olives return in the low light to lay their eggs. This pattern has served me incredibly well since I added to my dry fly collection.
Recommended Size: #16-20
Recommended Months: July to September
8. Dave's Grey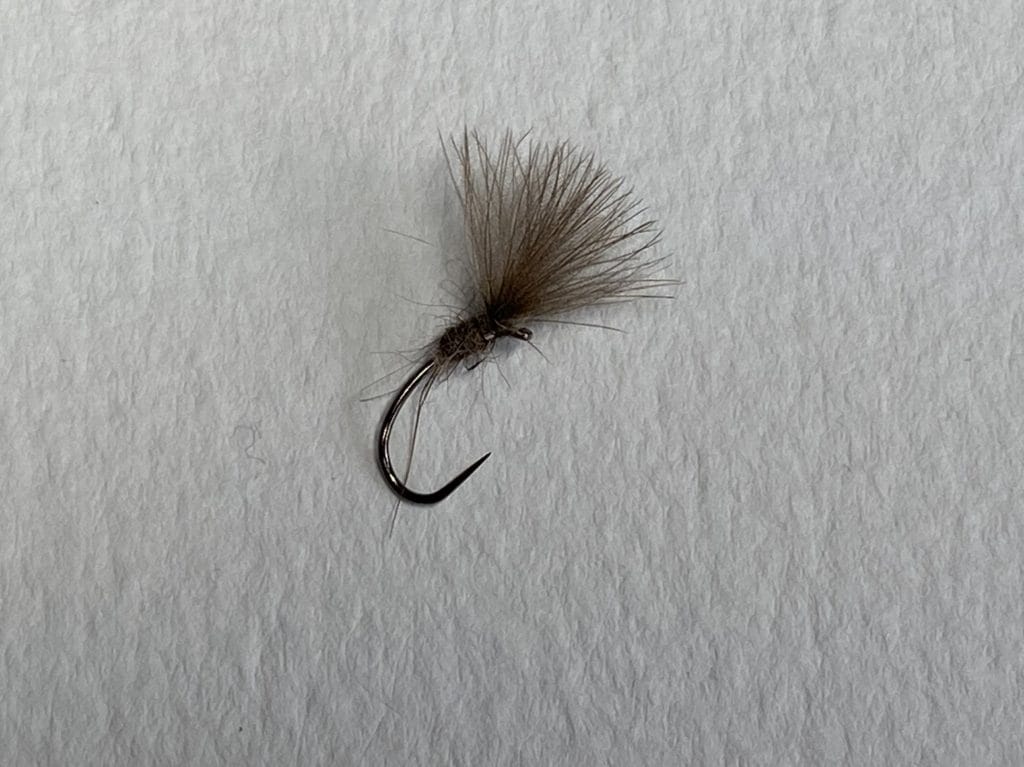 Sticking with those slow midsummer days, we have all found ourselves in that situation when the trout are hugging the banks and just dimpling slightly at tiny reed smuts and general small stuff (technical fishing term). It can be infuriating as all the regular go to flies produce no response. It is these moments when this pattern so often saves the day, it hardly looks appetising but the trout so often think otherwise.
Recommended Size: #18-24
Recommended Months: July to September
9. BWO Emerger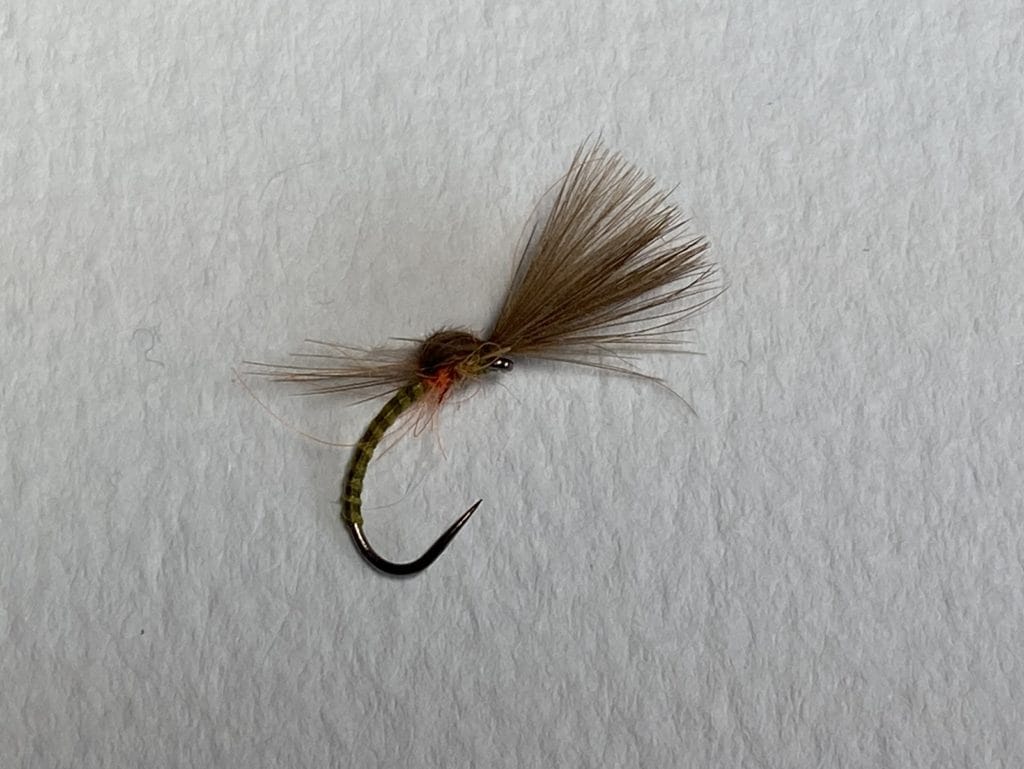 As August slips into September, my excitement grows – this is one of my all-time favourite periods to be fly fishing on the chalkstreams. The warm slow days are behind us and the cooler damper weather has spurred on fresh hatches of olives, including a trout-favourite, the Blue Winged Olive (BWO). This olive emerger with slight touch of orange in the thorax has proved deadly for when the trout are fixated on little BWOs.
Recommended Size: #18-24
Recommended Months: April, August, September and October
10. All Season Sedge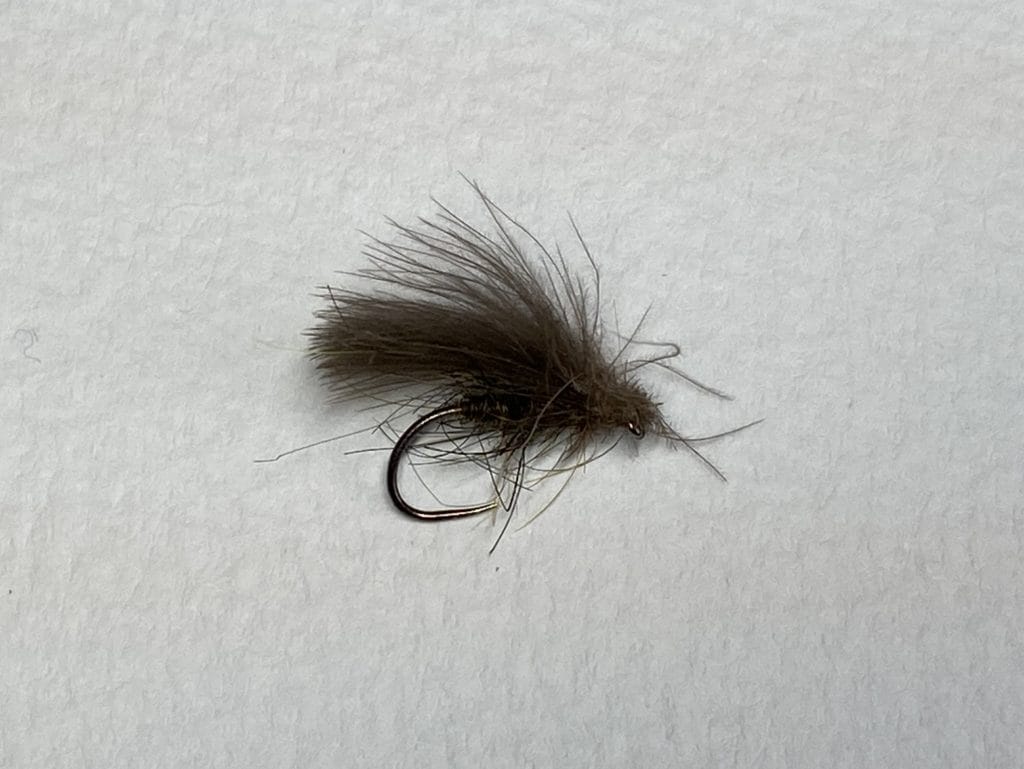 The latter half of the chalkstream fly fishing season is also largely dominated by hatches of various caddis fly (a.k.a Sedges). They will often be found fly in clusters in the afternoon shadows of trees just inches above the river surface. Often driving the fish crazy, the fish will become ultra-aggressive and they will take any vaguely similar offering that lands with a bit of a splash nearby. The All Season Sedge is a good all round imitator and should always be readily available in the late afternoons.
Recommended Size: #12-16
Recommended Months: April, July, August, September and October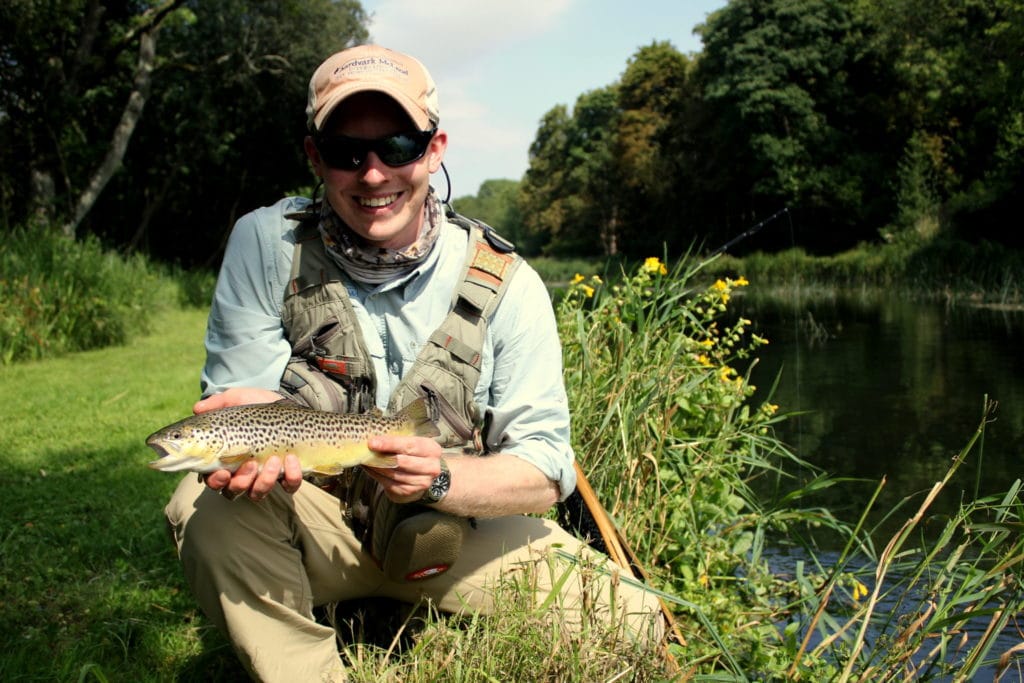 I hope you find inspiration from these 10 patterns for your next chalkstream fly fishing trip. For more details about our chalkstream fly fishing contact us or call our office on +44(0) 1890 847389.