As the days become shorter and the weather colder our focus on the chalk streams turns to grayling fishing. Once upon a time targeting these fish was little more than a whisper but now this exciting form of fishing is an excellent way to extend your season and to make the most of those cool crisp winter days. These are six flies that should serve you well throughout the winter months.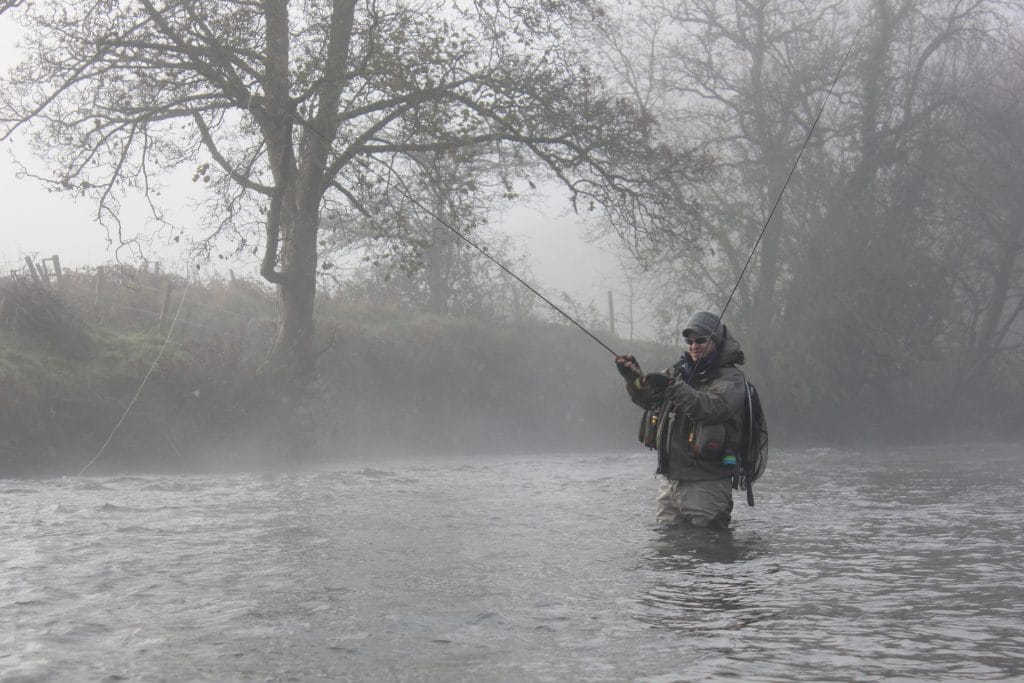 I have singled out six these patterns because they are readily available and that I would quite happily rely on these to take me through the whole of the grayling season.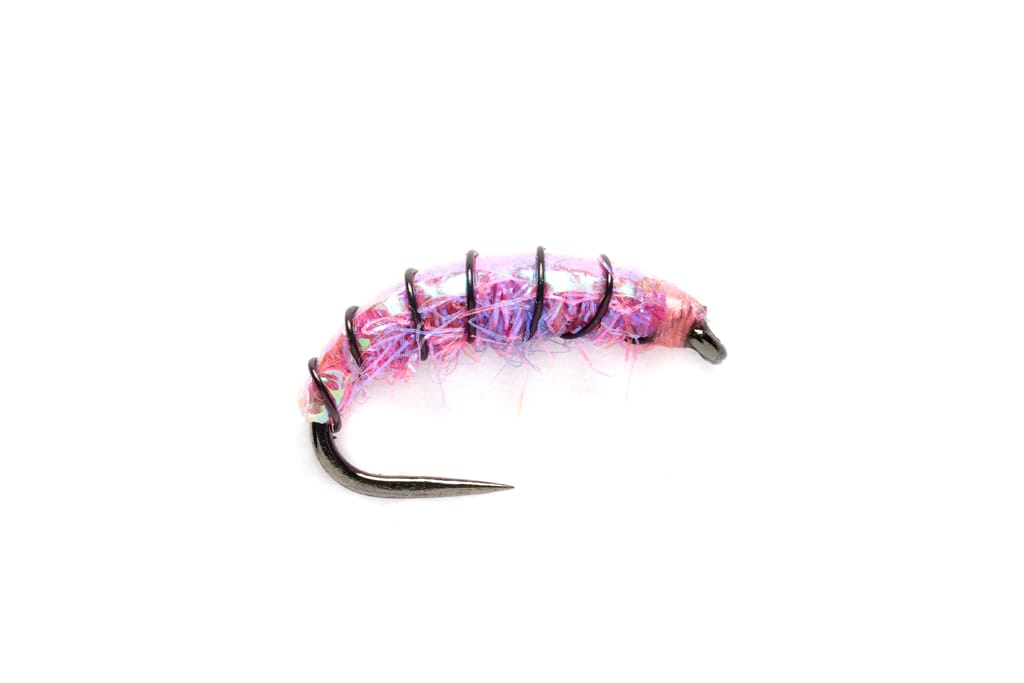 Despite its rather bright garish colour this pattern works in clear as well as coloured water. Grayling can be far more prone to taking rather flashy patterns that may not hold the same appeal to trout. Pink and purple flies have long been known to be especially effective colours for winter grayling. This fly is the perfect combination of the right weight, profile and colour.
Recommended Size: #10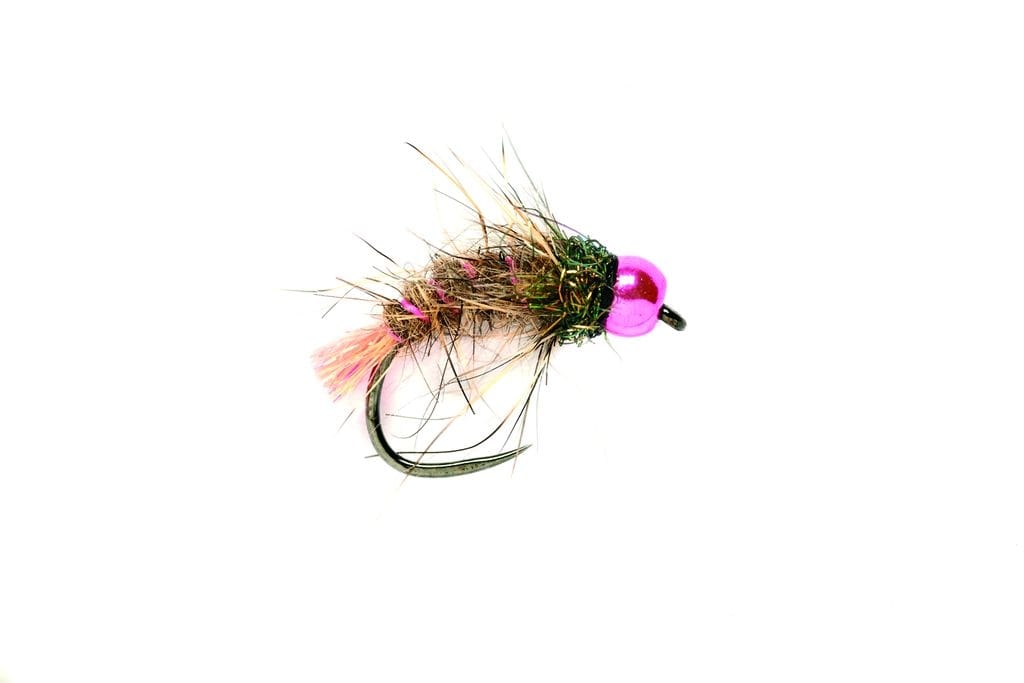 Quite a heavy fly that works very well as a point fly as it gets down to the fish fast, which is essential when the water is high and coloured. Again the combination of plenty of flash with the bright pink tungsten bead make this an excellent searching pattern when you are trying to find schools of fish.
Recommended Size: #12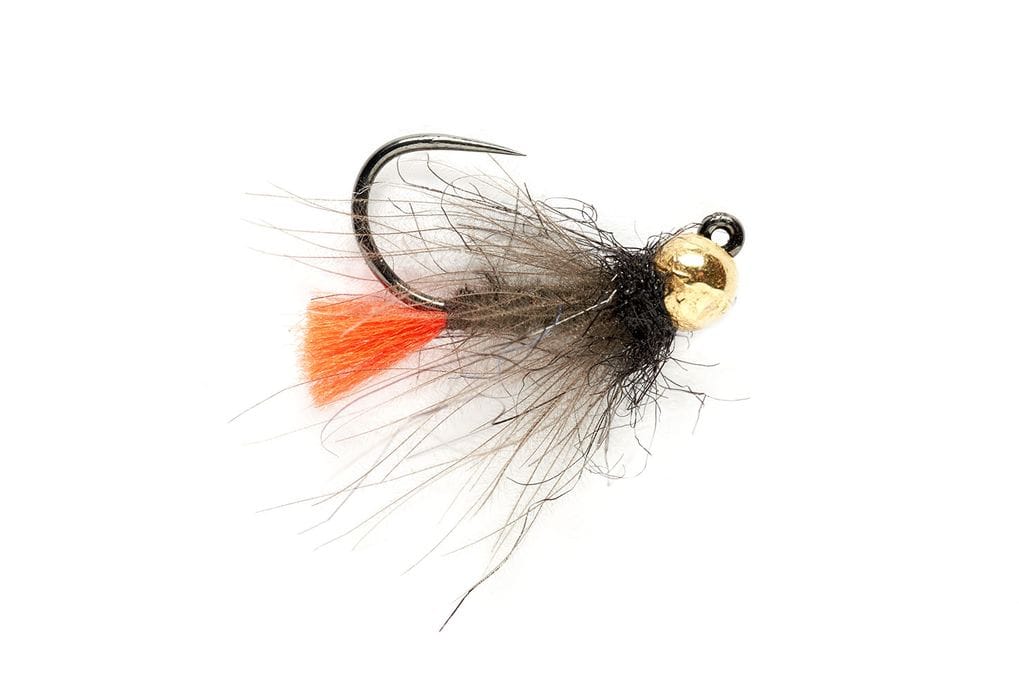 Grayling are partial to flies with quite a lot of colour and flash. This is an especially effective pattern when the water is high and has a touch of colour. Even when the water is running clear this is a great searching pattern, this on the point with a more natural pattern on the dropper can be a lethal combination.
Recommended Size: #12-14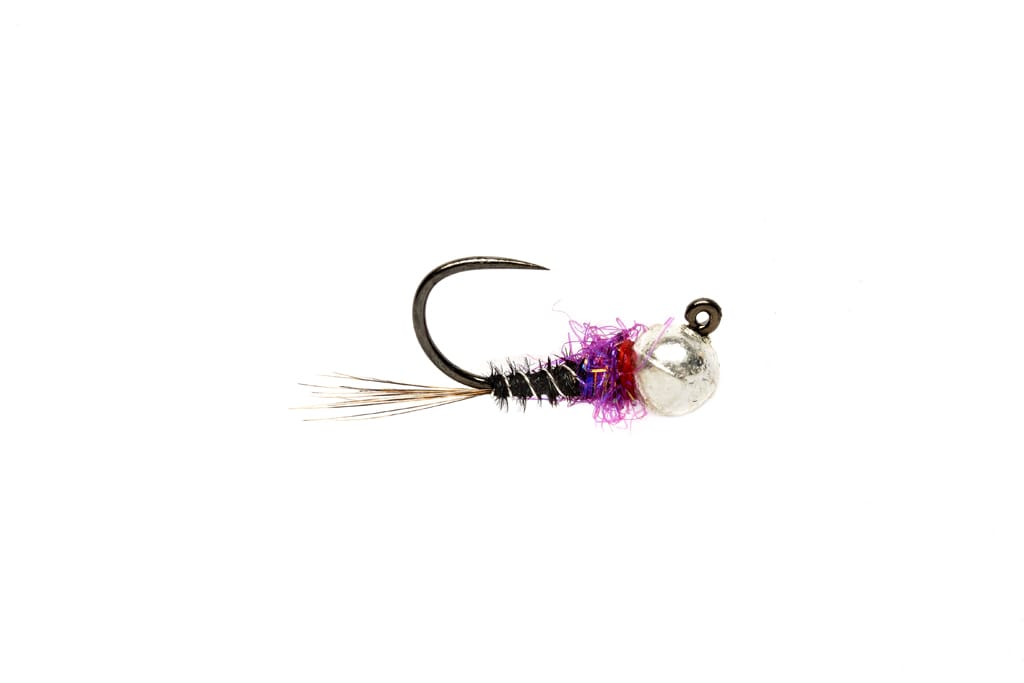 Black, purple and silver has long been seen as a great colour combination for not only grayling but also trout. This is an ideal dropper fly when a larger, brighter and heavier pattern is used on the point. In its own right this is a great pattern when the water is clear and lower.
Recommended Size: #14-16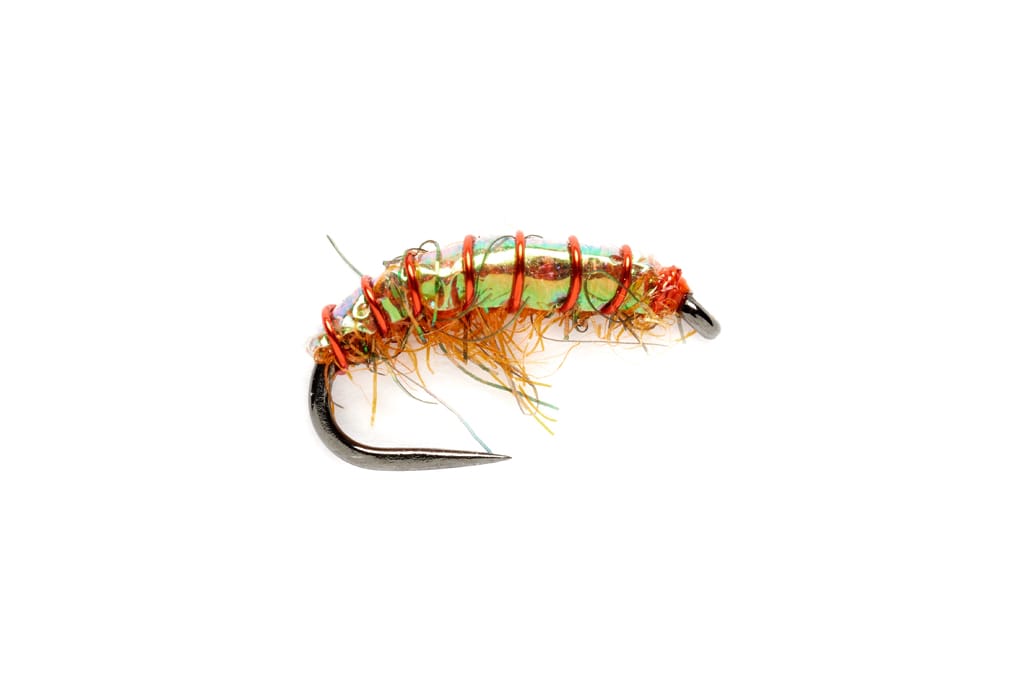 A great grayling fly that works in both coloured and clear water. This pattern seems to do especially well early in the grayling season before Christmas. It is a very versatile pattern that works both on the point or on the dropper.
Recommended Size: #10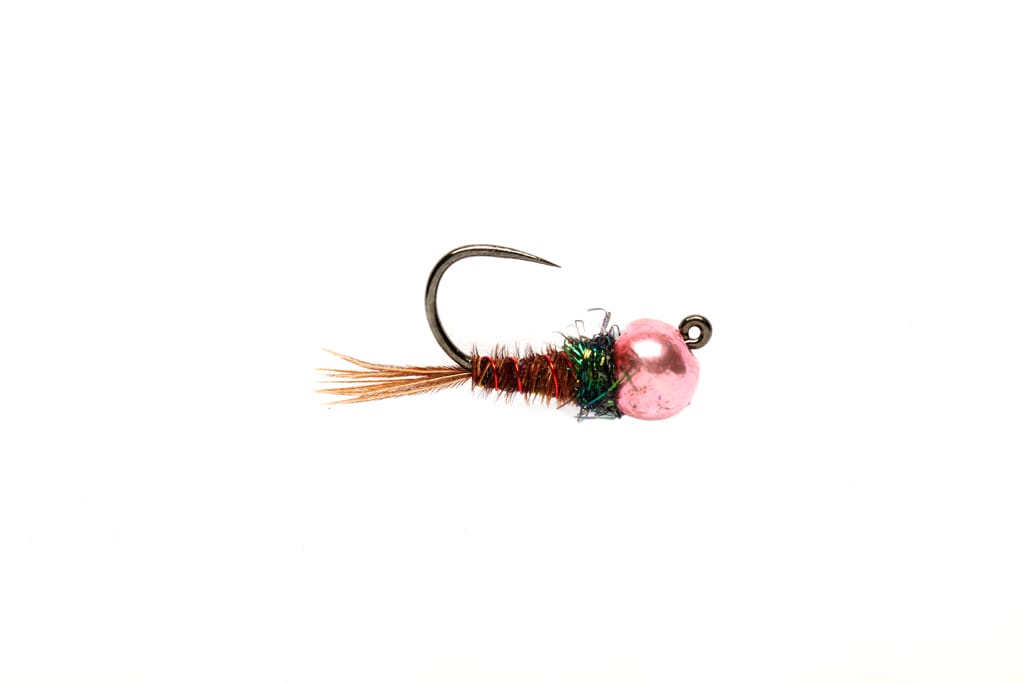 It is always worth having a few smaller flies in your box even during the depths of winter. There are days when the grayling prefer a more delicate offering. Roza's Pink PT is a variation of the classic pheasant tail nymph, the bright pink bead and flashy collar make for a lethal grayling combination.
Recommend Size: #16 3.2 mm bead.
I hope you find inspiration from these 6 patterns for your next chalkstream fly fishing trip. For more details about our chalkstream fly fishing contact us or call our office on +44(0) 1890 847389.