I've always loved travelling and along the way have learned the hard way and picked up tips from other erstwhile travellers. When Steffan Jones asked me what my three top travel tips would be, I had a ponder with a substantial G&T (at home) to help with the thought process. I got to thinking about how many places I've been in the years since I arrived into the UK on a very cold January morning, ill-equipped for the weather as I was in shorts and flip flops. In those days, my travelling was totally unplanned; I'd decide if I was going "hot" or "cold" pack accordingly and pick a destination when I got to the airport.  I loved the lack of structure and the fact that my journeys were always fluid, with all of the highs and lows you'd expect from that.
What is important and what isn't? What constitutes a "travel tip" and what is common sense?
No idea to be honest but for instance, it did take three separate instances of burst sunscreen for me to finally remember to put it in a plastic bag, for someone else to lose their passport, for an Angolan border guard to show me how easy it was to get into my padlocked bag and close it up again with me none the wiser, to not have a plastic bag to put my wet flats boots in, to realise that if I bought a carpet in Turkey and packed it in my kayak, I still had to carry it. Most of that is just common sense but sometimes you just have to get it wrong a few times in order to get it right more often.
After much pondering, my three tips are pragmatic ones; I've had to deal with the lost passport and third world officialdom; I have had to pack and unpack for customs officials (and had my apple shampoo confiscated because it was "fruit") and my bag has not arrived with me so all the other hard learned travelling lessons aside, this is what I now never fail to do (apart from take duct tape. Always have duct tape. Someone will need it even if you don't).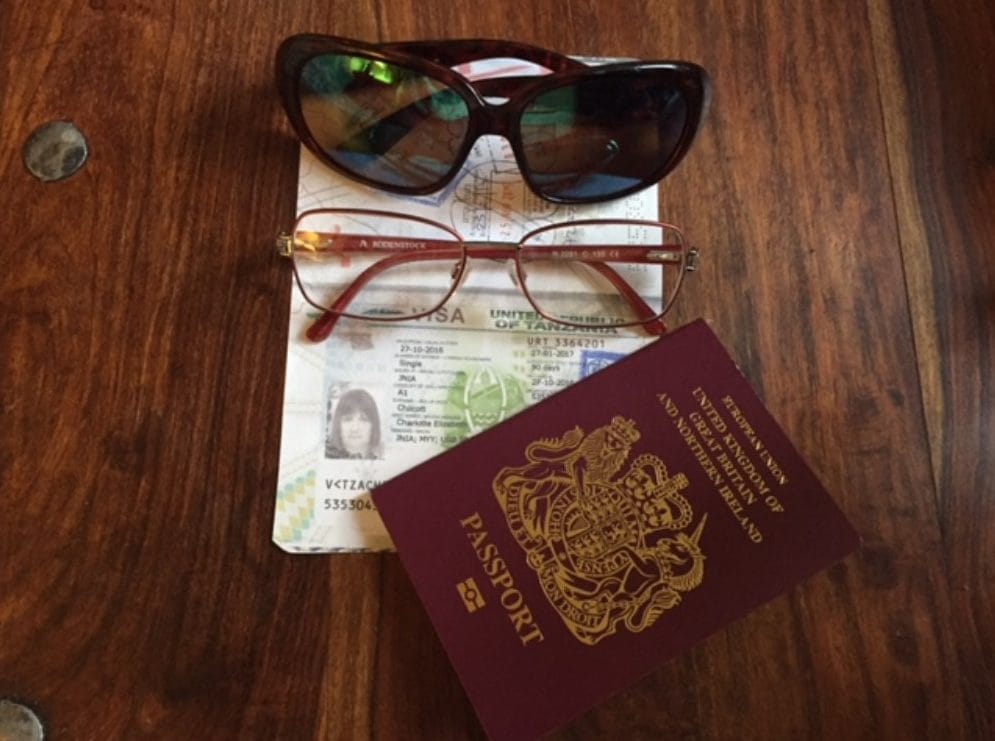 Paperwork – passports, visas and telephone numbers
Always travel with colour copies of your passport, of any visa you may need for that destination, a second form of photo ID and key phone numbers written down. Why? If you lose your passport, having colour copies will smooth the way to getting a replacement or temporary passport. Having two copies means you can happily hand one set over to an official knowing you still have another hidden away. Having a second form of photo ID with you may well be your ticket to getting home in the absence of a lost passport. With an issued return ticket, the airline may well let you board if you can produce your colour copy of the passport and your original photo ID. Its not guaranteed but anything that may help get you home has to be worth a try. As for the phone numbers, how many key phone numbers do you know off by heart? Without my phone to look at, I know my mobile, my home number and the local Turkish cafe .. none of which will be particularly helpful if I was in dire need. It is why we include our credit card sized emergency contact numbers in your final document packs.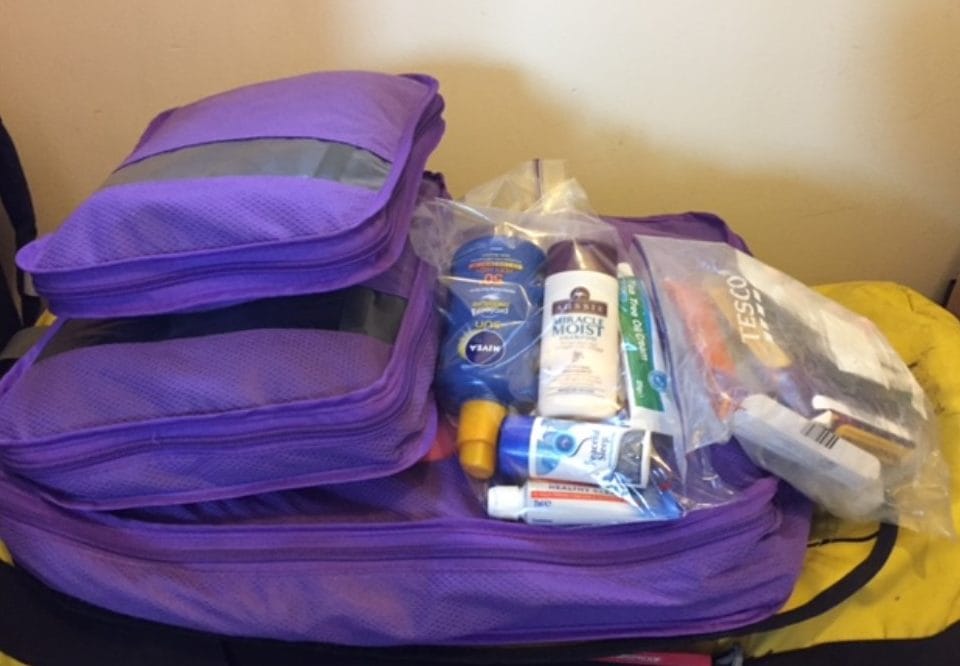 Segregated packing
Use lightweight cloth zip up bags or waterproof equivalents to pack your clothes in. I travel with three: the larger for my clothes (2 shirts, 2 tops, 2 pairs of wading trousers and PJs), the middle size one for fishing accessories (gloves, buffs, tights, lyra shorts and my boot booties) and the small one for the unmentionables. Zip lock bags also feature large in my packing as they weigh virtually nothing, you can easily find what you are looking for and any breakages will be contained. I have a zip lock bag for medication, one for sunscreen and a third for bathroom stuff. Why? It is easy to find everything, clothes don't get wrinkled, it is much easier to pack when everything is corralled rather than loose and if you fall victim to a customs inspection its much easier to get everything back in.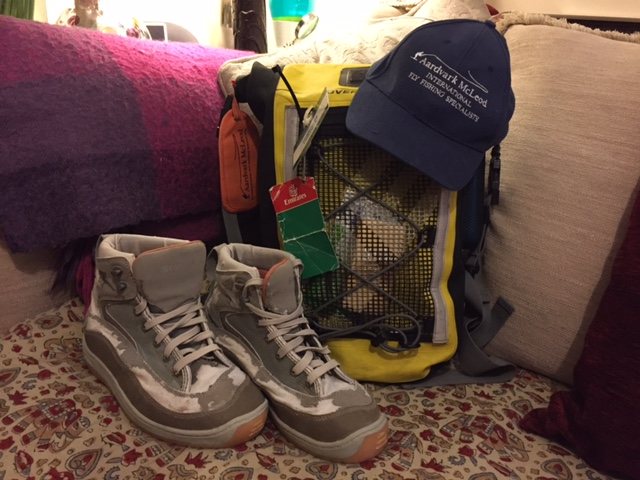 Hand baggage and what you can't do without
What would make your trip unworkable if your luggage arrived after you? What can you really not do without? Much less than you think. Unless you are on a solo trip or heading to the back of beyond, tackle can invariably be sorted out so aside from that, what would stop you fishing or put a downer on your first few days holiday? For me, its a short list. Wading boots. I have small feet so finding any locally wouldn't be easy. I've tried fishing for a week in size 10 flats boots with my size 5 feet and it's not something I want to repeat. Spare set of clothes. I carry a spare set that includes wading trousers, lycra shorts and a fishing shirt. Reading and polorised glasses. Without glasses I can't see anything on or off the flats so spare glasses (or contacts) and my Costa sunnies are a necessity. Medication it may not be available locally and because without it, I'm in trouble. Added to that the normal accoutrements of electrical gizmos and some fruit pastilles. Sounds a lot doesn't it?  My hand baggage weighs in at just under 6 kg and I know that with it, I can still get out fishing, read my own menu, tie on my own flies and take what the Dr ordered. Sweet.
If you have any of your own tips you'd be happy to share, we'd love to hear them so please contact Charlotte Chilcott or contact us on ++44 1980 849389.