Continuing on the series of travel tips from each one of us it is now my turn to come up with my top travel tips.
Put it in the hold
Almost on a daily basis I am asked about what gear fishermen can take on board the aircraft. This is a very grey area as in the airline regulations there are actually no restrictions on taking rods or reels into the cabin. However, in reality it has become abundantly obvious that due to stringent security at airports this is very rarely the case. In recent travels I have seen clients taking reels on board and getting away with it in one direction, and then being made to take them out of hand luggage and sent back to check in on the way back. Bottom line is it entirely depends on who you get, but if I had to sway in one direction I think it happens more often than not. I have also experienced personally having my reels confiscated at the gate while boarding the aircraft and being made to run back to check in, in which case I very nearly missed the flight. As you can imagine my beloved shiny possessions did not make the connection, and turned up three days later. My recommendation is therefore to put everything in the hold, and make sure that your house insurance covers extra items. I have found that travel insurance very rarely covers the excess on favourite toys. I would also recommend doing a little cross packing if you are travelling with someone so that you have some clothes and can fish at least if equipment does not make it.

Use a reel brief and Omnispool Switchboxes
I used to throw all my reels into my bag along with spare lines to arrive at the other end and find them scattered all across the rest of my baggage, boxes crushed and lines falling off their spools. I therefore now pack the four reels I travel with into a cheap reel brief with all my lines on Omnispool Switchboxes in front. This cheap device has revolutionised how I deal with my fly lines; all are stored on modular boxes that fit together and can be pulled out and spooled up in a pitching boat. I always carry spare lines and leader loops as a matter of course. It is a disaster to travel half way across the world and end up fishing with a 10 weight for bonefish as you only 8 weight line is cut on coral.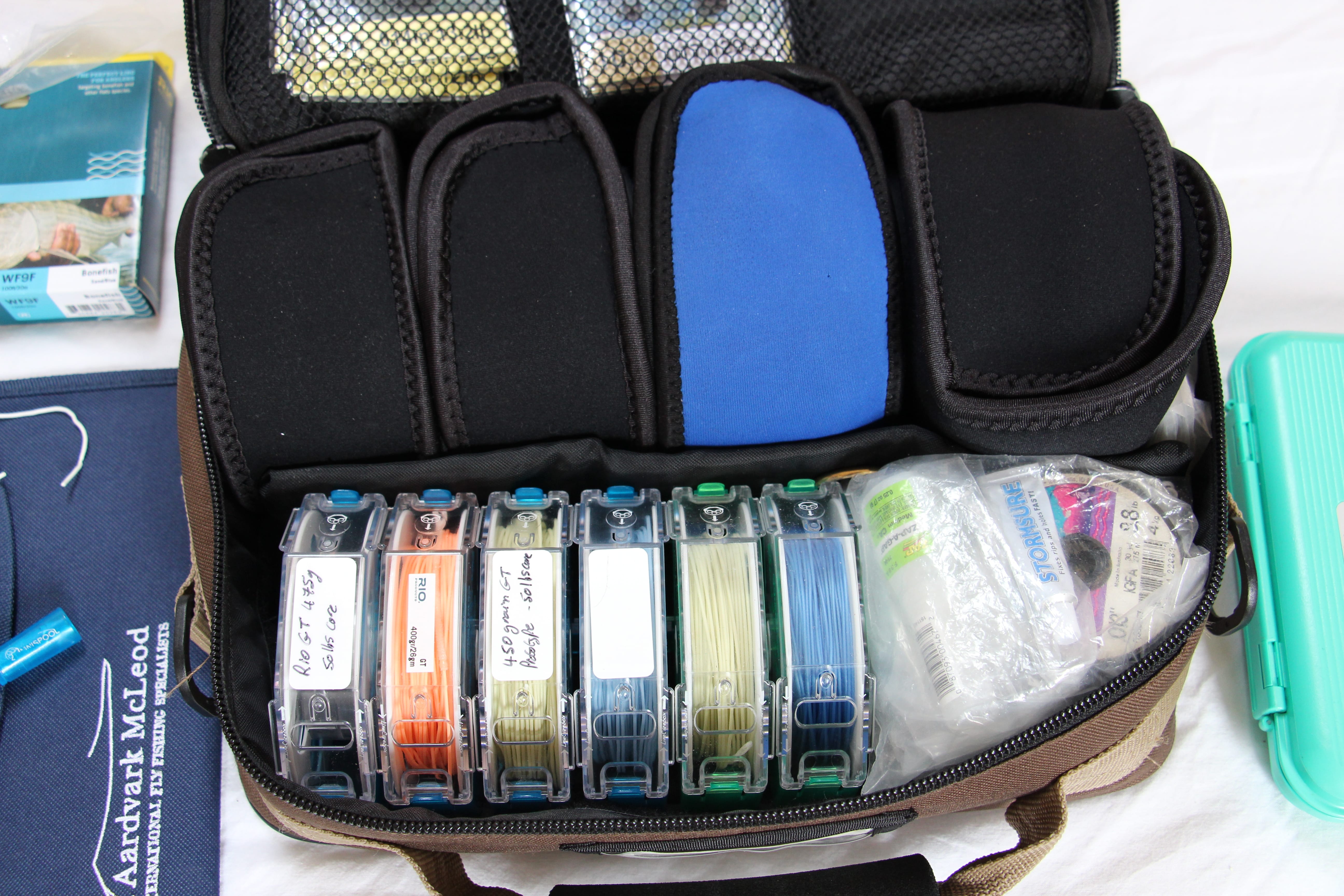 Use fly wallets for big flies
For a long time I used to out all my big tarpon and GT flies into hard slit foam boxes. Although excellent they take up a lot of space. I then discovered some outstanding fly wallets made by Finsport (Also made by Snowbee) that I pack all my tarpon flies and streamers into that take up much less space than large plastic boxes. Flies are in zip lock bags inside meaning they are water poof and flat. The wallets are small enough to fit in a flats pack, and I found them particularly useful for the large brush flies we used in the Seychelles, as well as the smaller size for all my tarpon flies.
Make a check list
Although we provide a checklist in all our pre departure information I have one that I have made myself that is particular to my kit. As the build up to departure normally becomes increasingly hectic I have been known to forget vital items that I have put in a safe place. Now I just run down my specific checklist and ensure I have all those vital little items that will make all the difference. Invariably I learn things on every trip, or see a piece of kit that is particularly useful so I make a habit of updating my list on my return in preparation for the next trip.
Throw away wipes
If you can't see through your glasses you can't see the fish. How many times have you been on the flats or on the river and sweat or sun cream especially has smeared your glasses. That expensive lens cloth you bought is brilliant for the first day before it too is covered in sun cream and just moves the smudge around your glasses. You can buy a box of cheap throw away lens clothes in packets from opticians or chemist for very little. They are impregnated with alcohol and evaporate leaving no residue. I use Zeiss lens wipes that I buy for my camera lenses which cost about £6 for 50 on eBay.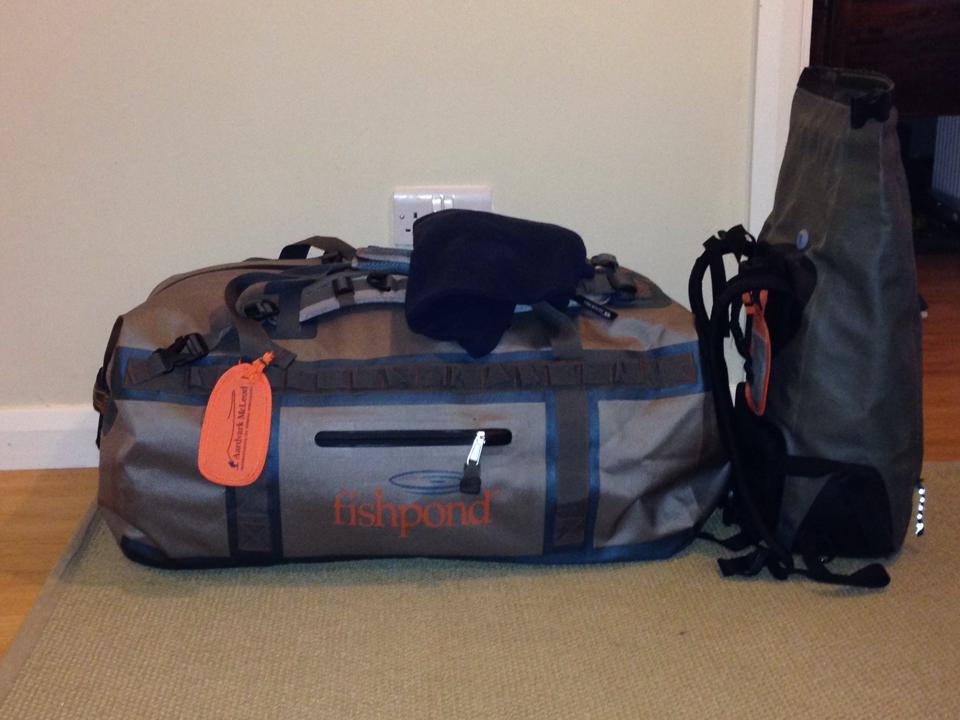 Waterproof duffel bag
The days of heavy rolling duffles are long gone for half the trips I do as they just weight too much. Also I am normally being transferred by boat somewhere and there is nothing more annoying that arriving in your room or cabin to find that the top half of your belongings are drenched in saltwater, along with your cables and chargers etc. There are excellent lightweight waterproof rolling duffles on the market which weight little and keep your belongings dry. I personally use the lockable ones from Fishpond or Overboard but there are many others on the market that emulate the North Face type duffel bag.
Refining your kit is just part and parcel of partaking on these expeditions and also half the fun. I hope you find these tips helpful in your travels.