Just a short flight from the UK and you can be in some of the most beautiful mountainous surroundings with beautiful clear rivers and streams, good food and great wine. Fly fishing for trout in Spain has somewhat been overlooked since the days of Ernest Hemingway but it has since had a revival, and for great reasons too.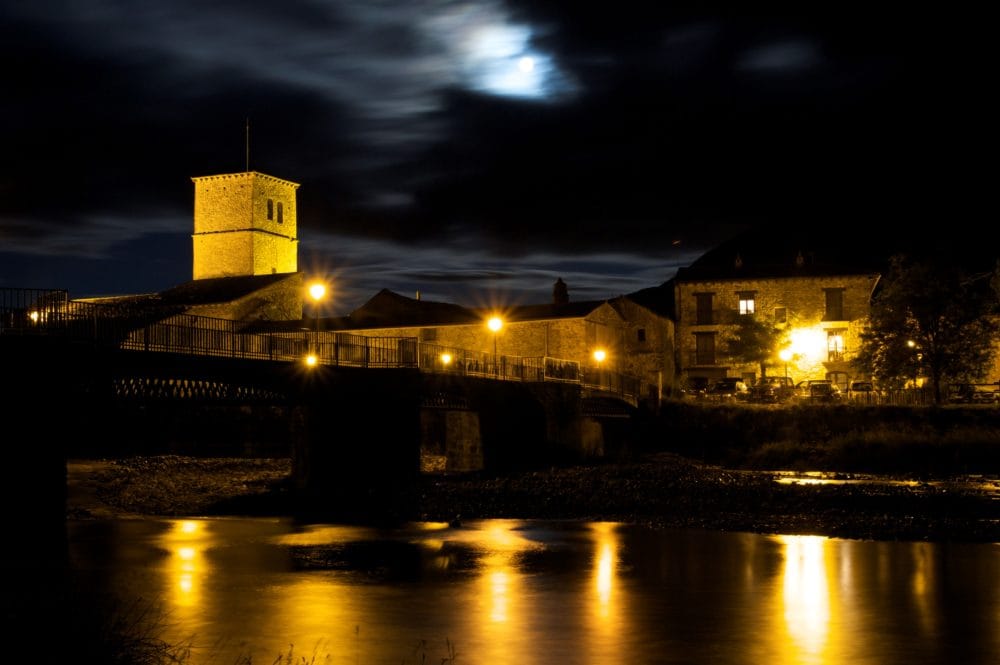 Santa Cilia Lodge
This 15th century villa, ideally located on the banks of the Aragon River in the quaint village of Santa Cilia, is steeped in history and is situated on the El Camino de Santiago. The ancient dining Room is part of the Palace of San Juan de la Peña Monastery. The winepress building used by the monks five centuries ago is now the anglers' bar and lounge area. The lodge is located just in the center of the best area for the native zebra trout.
The highlights
› Dry fly fishing for zebra trout and sight fishing for barbel
› Explore one of the most naturally unspoiled areas in Europe
› Staying in a 15th century historical building converted into an intimate fishing lodge, in a small traditional Spanish village on El Camino de Santiago
› Ancient monasteries, castles and villages, tapas tours, easy-walking or hiking in National Parks and wellness therapies for travel companions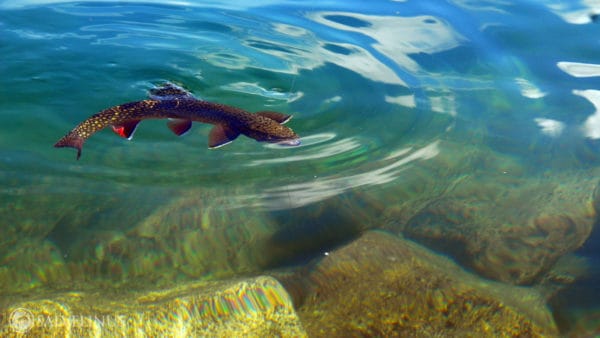 Location
› Northern Spain, Aragon, Huesca province.
› International Airports: Bilbao, Zaragoza, Barcelona and Madrid
› Closest High Speed Train Station: Zaragoza
› Distance from Lleida: 120 Km (73 miles) 1 hour 20 minutes drive
› Distance from Zaragoza: 150 Km (125 miles) 1 hours 45 min drive
› Distance from Barcelona: 345 Km (215 miles) 3 hours 30 min drive
› Distance from Madrid: 450 Km (280 miles) 4 hours 30 min drive
General Information
› Season: 15th May to 15th September
› Capacity: 4 double rooms with en-suite bathroom. Maximum 8 rods per week
› Services: Wi-Fi, laundry, bar, safe box, waders room, fly shop & massage room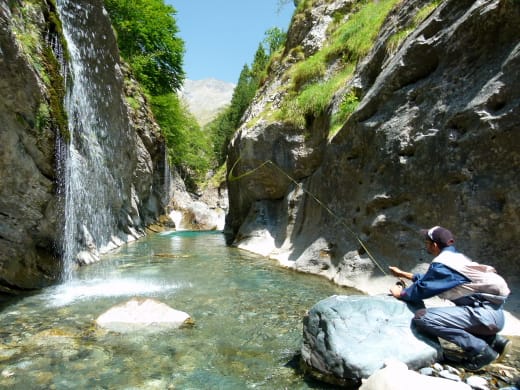 Fly Fishing
› Techniques: 100% wading. Dry fly fishing on freestone streams
› Species: zebra trout, brook trout and barbel
› Recommended equipment: 3 and 5 weight rods with floating lines
› Waters: large variety including spring creeks and alpine lakes
Multi-activity
› UNESCO El Camino de Santiago walk on Santa Cilia village
› Ordesa National Park: 4×4 road trip, hiking or easy walking
› Local culture and food along the Ancient Villages Route
› San Juan de la Peña XIth century monastery
› Cultural and tapas tour at the historical Jaca Town
› The Hidden Valleys Route: easy walking and organic lunch
› Mountain Biking at the infinite trails in the area
› The Canfranc International Station and the French Pyrenees park
› Loarre Castle and the Mallos Kingdom
› Wellness therapies at the lodge
Note: any of these activities and experiences are included in the travel companion program
Upgrade programs
All of the wine tours provide an authentic and luxury experience along a customised and carefully selected itinerary. The following upgrade options are available:
› Private Michelin Star lunch in a wine chateaux or historical location
› Helicopter fly outs for fly fishing, sightseeing, MTB, hiking or photo tours
› Private wine tastings sessions about Grenache into a five-century old winepress
› Private folklore-soprano performance
Sample Itinerary – Santa Cilia Lodge, Spain
A: Angler TC: Travel Companions TCB: Alternative plan B for travel companions
Day 1 – Welcome to Spain & Introduction to the territory
Arrive into Zaragoza Train Station or airport.
Private chauffeured service is available from/to Barcelona/Madrid or other locations are available, if needed. A lodge representative will meet you and transfer you by road to the Lodge. You will have an introduction to the area, and to the ancient village of Santa Cilia. Anglers and non-anglers will  meet with the head guide
Day 2 – The Aragon Valley & El Camino de Santiago
A: Stalking barbel and trout. Sight fishing in the nearby Aragon Valley along its 100 miles of waters
TC: The Romanesque Route. San Juan de la Peña Park (UNESCO), Jaca and the Saint James Pilgrimage
TCB: Private Food & Wine Pyrenees Tour
Mealtime– Tapas Tour in the historical Jaca town, capital of Aragón until 1097.
Day 3 – The Northern Pyrenees National Park
A: The Zebra Experience. Dry fly fishing in freestone streams for the native Mediterranean zebra trout
TC: The Origin of Aragon Kingdom. Its history, monasteries and ancient villages. Nature walks in the Park
TCB: The Glacial Valley, its remote alpine lake and interpretation of its high mountain Flora
Mealtime: Traditional Pyrenees lunch in the Mountains
Day 4 – Ordesa and Monte Perdido National Park
A: The Turquoise River. Sight fishing in gin clear water streams and spring creeks for brown trout
TC: Ordesa National Park, (UNESCO). 4×4 drive and walk to some of the Europe´s most stunning scenarios
TCB: Hiking some of the most spectacular peaks in the Park
Mealtime: Lunch by the river in the Park
Day 5 – The Hidden Valley
A: Fly Fishing in a well kept secret valley in the Pyrenees: Spring Creeks, stream or lakes, you choose.
TC: Paradise´s Relaxing day. The mountain spa, relaxing at St. Cilia and wellness therapies in the forest
TCB: Mountain biking in remote forest tracks
Mealtime: Lunch in "the best restaurant in the World", an outdoor high mountain plain with superb views
Day 6 – The Hemingway´s Pyrenees Route
A: Fly Fishing in history. Verdant valleys where Hemingway describes his days in "The sun also rises"
TC: The Farm Experience. The magnificent beech grove in today's most primitive Western European area.
TCB: Hiking circular route or bird watching and photo safari
Mealtime: Lunch in a private farmhouse
Day 7 – Departure
After breakfast, transfer to Zaragoza Train Station or airport.
Every Lunch – Anglers and travel companions can meet for lunch or can have lunch separately.
Every Dinner – at the premises of the XV-Century Palace of San Juan de la Peña, the Santa Cilia lodge´s dining room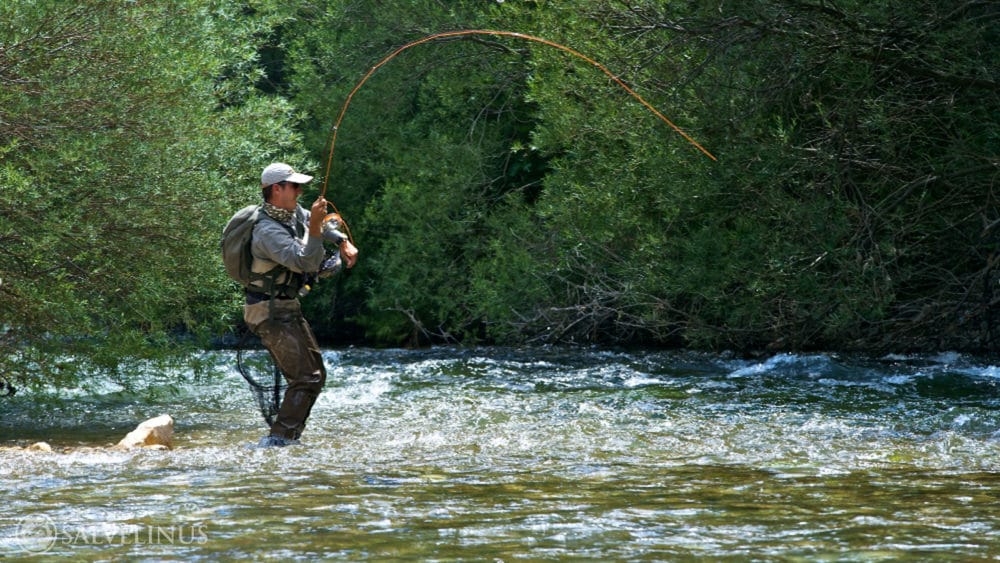 The Availability & Cost:
16 – 22 June 2019 (4 rods)
Cost is: £4,900 per person
Includes; transfers to/from Zaragoza, All-inclusive accommodation, shared room, shared guide, all non-fishing activities, fishing permit and hire equipment.
Excludes; international flights, additional transfers and accommodation if needed,and gratuities.
For more information about fly fishing in Spain and the Santa Cilia lodge please contact Alex Jardine or call our office on +44(0)1980 847389.