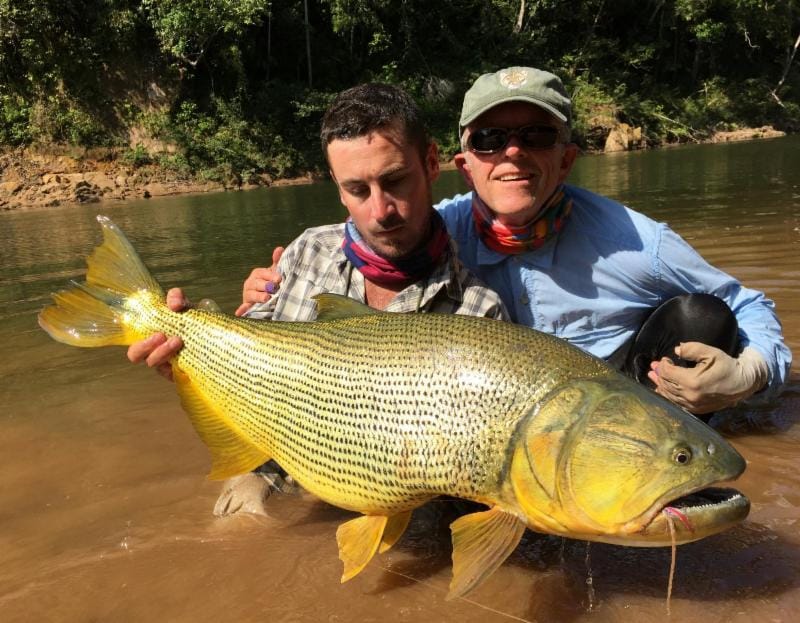 2015 Season – Weekly Fishing Report
Pluma Lodge
Overall Conditions:
The fishing conditions were optimal, it rained the first day of fishing and then the weather was perfect.
Weather Conditions:
Monday and Tuesday the temperature was little low. The next few days the temperature was rising up.
Water Condition:
The water temperature the first days was low , the second day of fishing conditions began to improve . Fishing week was one of the best of the seasson 2015.
Fishing:
We caught in total 108dorados (58 dorados plus 25lb), 4 pacus during the week. The biggest fish was again a dorado of 33lb caught by Charles Geurts.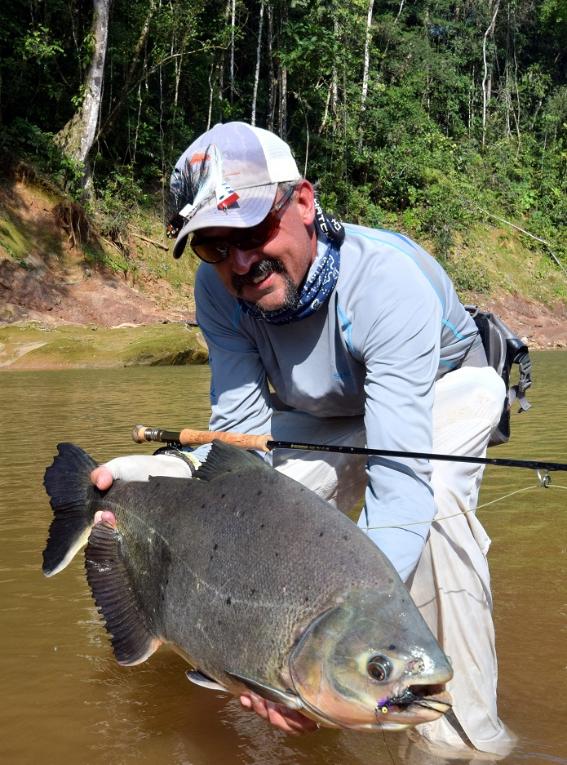 Secure and Aguas Negras Lodge
Overall Conditions:
The unstable conditions during this period meant a huge change for the fishing.
Weather Conditions:
During this week the temperatures changed a lot, sunny and very hot days and rains accompanied by low temperatures.
Water Conditions
Secure and Agua Negra river, both increase their level. Secure with muddy water due to the rain, clearing up, as the days went by.
Fishing:
The fishing was absolutely amazing this week. Asunta camp had the best day of the season, two rods in the lower Secure, landing 24 dorados from 9 to 35 pounds; in the same day in the upper Secure, a 33 pounder Dorado was fished, making this a unforgettable day.
The first days of the week Secure was too muddy to fish, but Agua Negra river and Chimoro creek with clear water, had good fishing.
This unbelievable fishing is due to a late run coming up stream, with several fishes between 15 to 25 pounds.
Number of fish: 81 Dorado, 1 Pacu and 1 Yatorana.
The biggest fish was a 35lbs Dorado catched by Erv Desmet in the upper Secure.
For more details please about Tsimane contact us or call on +44 1980 847389.