Weather Conditions: Weather was somewhat unsettled with a low pressure system passing through causing intermittent thunder storms.
Air Temp: 80 – 88 degrees
Water Temp: 81 – 83 degrees
Wind: Mostly from the E and NE
Tides: Rising tide through the afternoon most of the week.
Moon Phase: First Quarter on the 14th.
We had a mixed group these two with some experienced anglers, some new anglers and several combination fishing and diving guests. The first half included several families celebrating a major birthday with more children than we typically see. It was a very fun week which included plenty of tarpon hookups.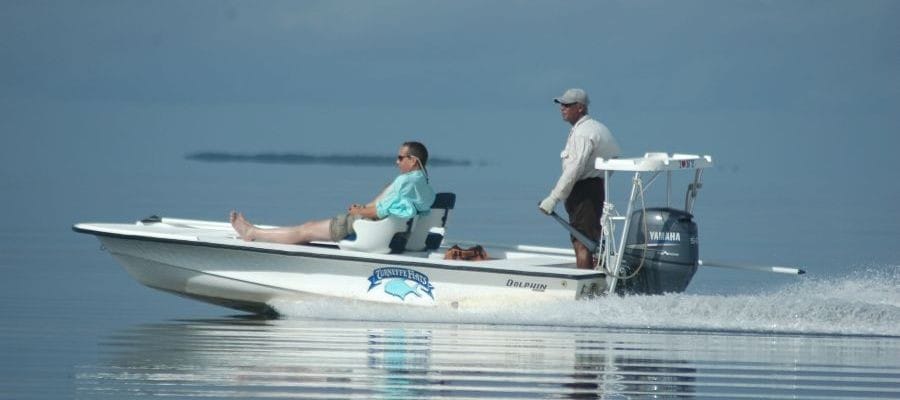 Larry & Linda A., from LA, had a great week fishing with Daniel. Having landed plenty of big tarpon in the Gulf they concentrated primarily on bonefishing. They had some stellar bonefishing days and Linda's fly casted improved substantially with Daniel's help.
Bob L. & Chiara B., from UK and Italy, enjoyed the best of both worlds spending most mornings diving and then having Michael pick them up from the dive boat to fish the remainder of the day. The highlight of Bob's week was landing his first big tarpon, a monster estimated at 150 pounds.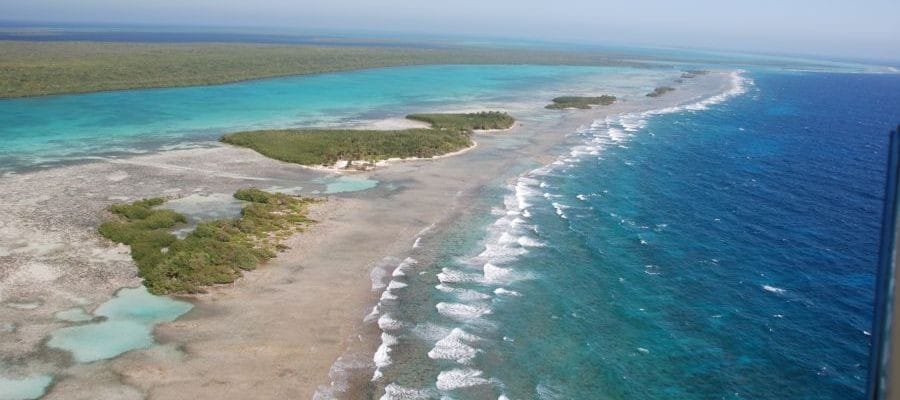 Hector & Max B, from TX, a father and son team fished with Willie and had some good tarpon fishing with both landing tarpon and also experiencing great wade fishing for bonefish. They had a couple of permit opportunities but no hookups.
David, Cody and Luke B. from TX, another father and two sons also enjoyed both fishing and scuba diving. The boys did a variety of fishing for barracudas, snappers and jacks as well as spending time fishing the flats with Pops and John. Cody also landed a nice tarpon and all had good bone fishing.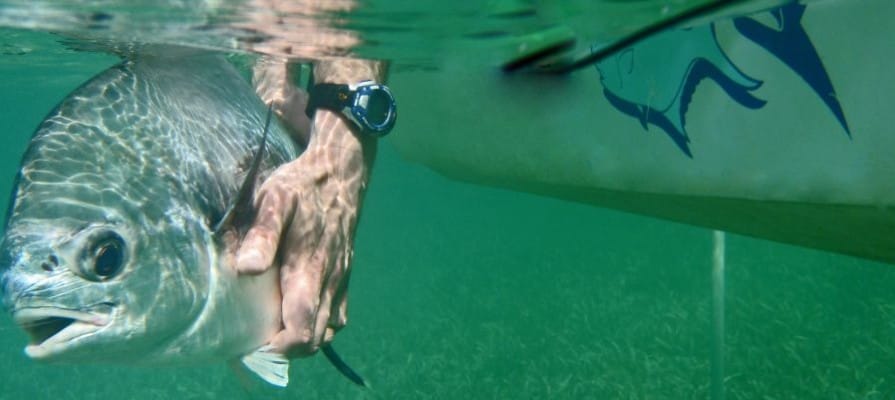 Guy M, from VA, fished solo with Dubs and landed a tarpon and a couple of bonefish the first day. He then had some tough weather and had some tough fishing. Guy mostly concentrated on hunting for permit and looking for big tarpon. He had several excellent permit opportunities during the week but no hookups.
Aaron R., from VA was a first time saltwater angler who teamed up with Guy for one day and them fished single with Mike the remainder of his time. Aaron landed several bonefish after spending time working on his casting with Michael.