Turneffe Island Resort in Belize is the perfect getaway for fishermen, family and friends looking to kick back and relax. Nestled in "paradise," Turneffe Island Resort is a private Island located off the coast of Belize, just 30-miles from the world-famous Great Blue Hole.
The 14-acre getaway houses 22 guestrooms, creating an intimate and uninhibited atmosphere. While the resort isn't new (it's actually 15-years-old), the property has just undergone some major renovations. The results are breath taking, with entirely upgraded rooms, a luxurious spa, an outdoor bar by the pool, along with a gourmet dining room with daily meals prepared by experienced chefs.
Comfort aside, this private resort is also known for its world-renowned fly fishing, scuba diving, snorkelling and breath taking views. Turneffe Island Resort would be considered paradise for vacationers looking to really explore the Caribbean Ocean.
And with all-inclusive resort packages starting as low as $2,090 (per person), vacation goers can experience the "private-island life" at affordable rates.
Here are five highlights to this tropical paradise: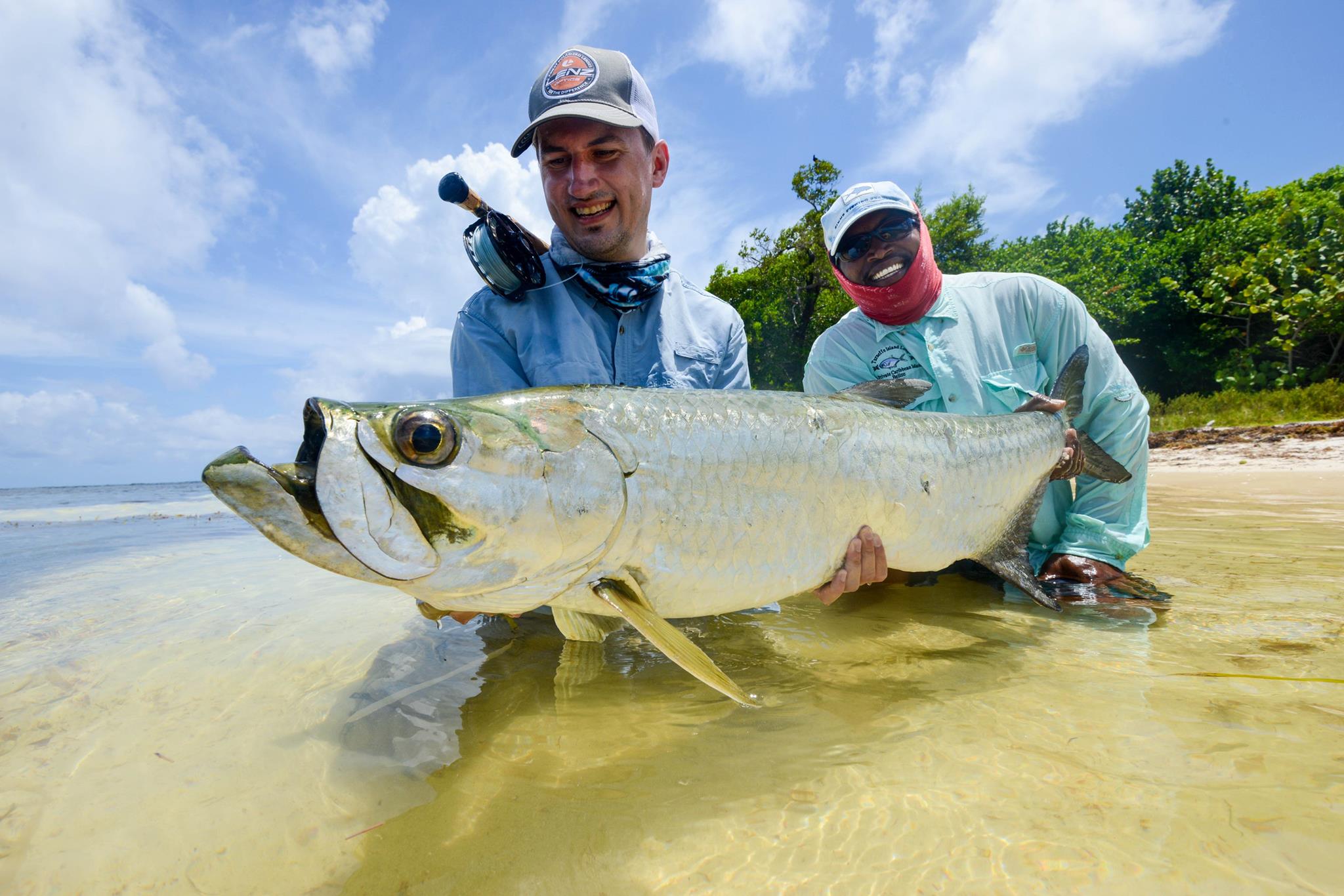 #1. Fly Fishing
Turneffe Island Resort offers guests an extensive fishing program that includes the choice of four fishing boats and four experienced fly fishing guides. Turneffe has become famous for its fly fishing, attracting anglers from around the globe. The bonefishing is captivating as the majority of shots are for tailing fish in skinny water which is extremely appealing. It is also one of THE spots to catch a permit on the fly. There are good numbers out here and can often lead to fish competing for the fly.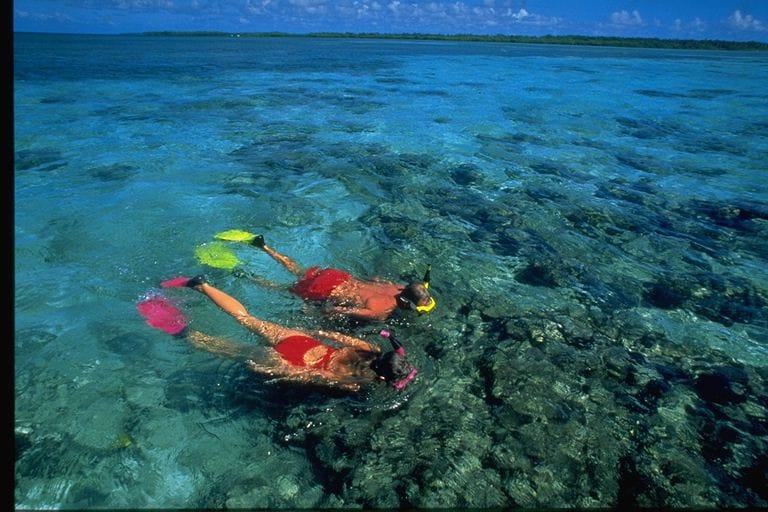 #2: Snorkelling
Don't miss the opportunity to snorkel the perimeter of The Great Blue Hole at Turneffe Island Resort. Located on a geological wonder – the coral island of Little Caye Bokel – Turneffe sits at the southern elbow of the Turneffe Atoll. A natural wonder formed centuries ago, Belize's Turneffe Atoll was previously an oceanic mountainous peak. Over time, the peak sank to the sea floor, leaving a coral reef around its perimeter. Today, the Turneffe Atoll is the one of the largest and most biologically diverse coral atoll in Belize.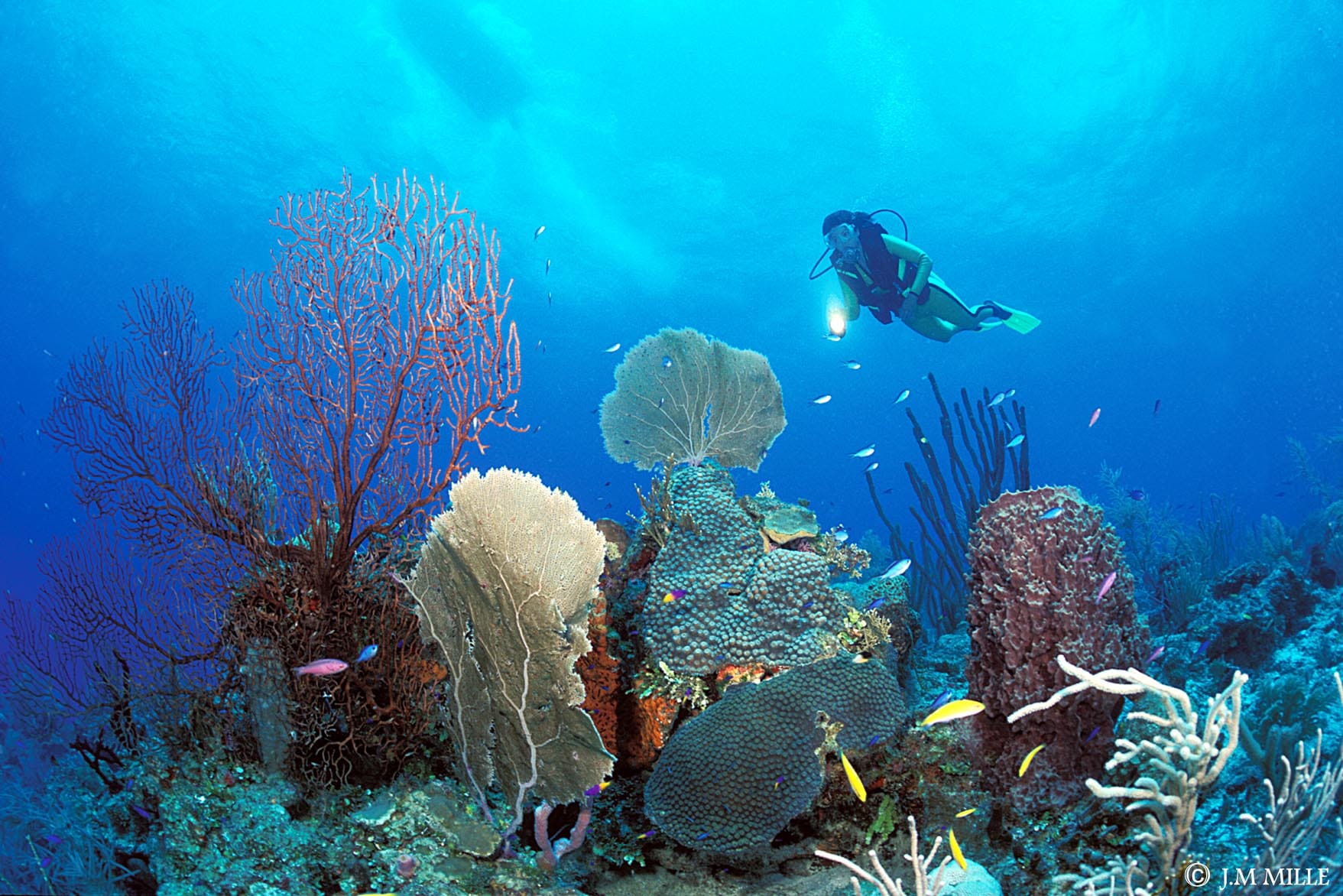 #3: Scuba Diving
With six dive masters, thirty-two diving sites and fifteen dives per week, Turneffe Island makes for the perfect scuba diving destination. Guests are able to dive deep down into some of Belize's most lucrative depths and caves. Real thrill seekers even have the chance to dive 130 feet deep inside the Great Blue Hole to get glimpses of stalactites and rare sea creatures.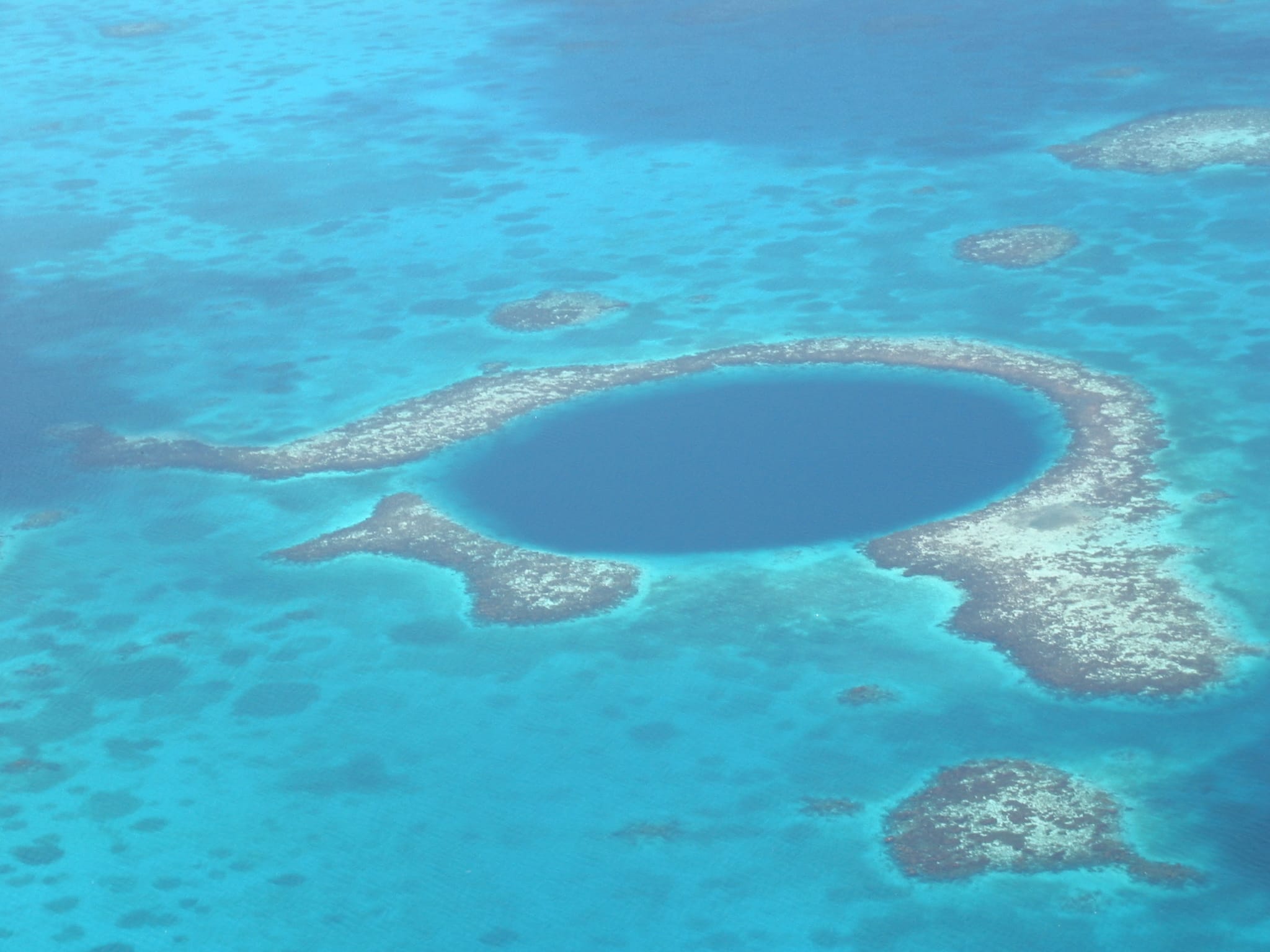 #4: The Helicopter Ride
For those that wish, during your stay at Turneffe Island Resort a private helicopter ride can be organised. The views from the helicopter are stunning. Seeing the Island from above is a completely different experience. The ocean below appears turquoise, mixed with shades of blue, and you will really have a clear glimpse of The Great Blue Hole. The helicopter ride makes for great photo opportunities as guests are allowed to take pictures during the tour.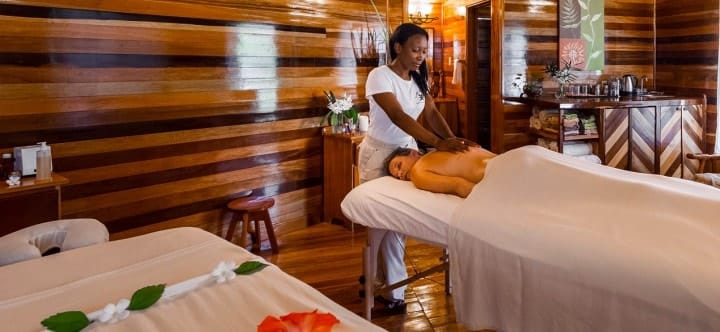 #5: The Spa
Finally, one of the main reasons to visit Turneffe Island Resort is to relax on a private island in the Caribbean. After all of your activities you must experience the wonderful Spa. A 90-minute hot stone massage will revive you in no time. Turneffe's spa is situated in a villa overlooking the Caribbean Sea. There are two professional massage therapists and guests can choose from 12 different treatments (manicure and pedicures as well), along with a daily special. The massage oils and lotions are extremely calming, and the perfect way to relax while your other half is out fishing.
Being stranded on a deserted island really isn't so bad after all!
For more information on Turneffe Island Resort please contact Peter McLeod or call our office on +44(0)1980 847389.