August and September herald the opportunities for fishing before the shooting season begins in earnest and time for a confidence boost fishing with nymphs. It's a precious chance to capture the essence of the fading summer days.
Sedge patterns and long leisurely lunches mark the anticipation of the evening rise. Late August and September brings about some prime fishing at off-peak prices, courtesy of the UK's mass exodus for school holidays, offering excellent value for those seeking a memorable angling experience.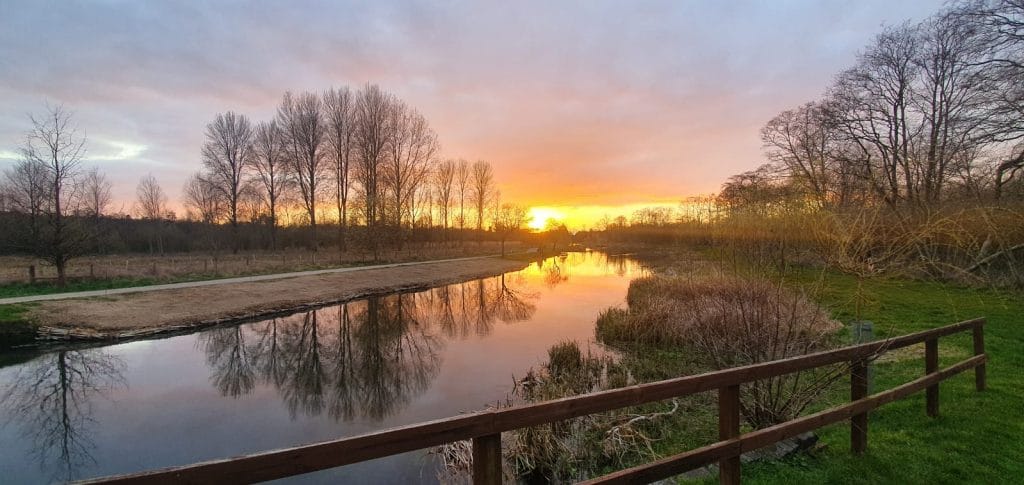 As the summer sun gracefully transitions towards evening, a captivating metamorphosis unfolds. Time appears to ease its pace, while the water takes on a radiant, golden tint. The sky becomes a canvas of warm tones – oranges, pinks, and purples – crafting a spellbinding backdrop that captivates the eye
Consider it a mental yoga session – a state of complete concentration and mindfulness. Before the scream of the reel reminds you its time to concentrate and catch that fish. Every fish caught in the late evening is a joy.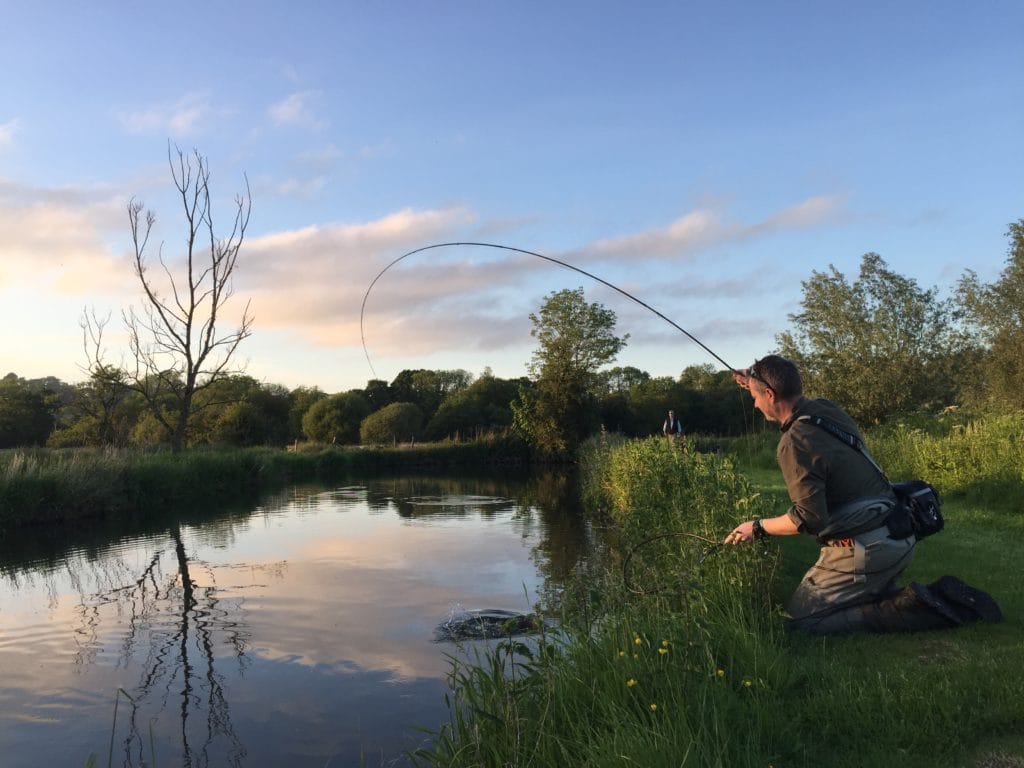 Come fishing, we have some fabulous late summer availability on the Wylye, Testcombe, Broadlands, Wherewell and other venues ….enjoy the staycation and the balance of the summer before its winter or as we like to call it pike and grayling season.
For more information, about 'last chance to cast before shooting' opportunities and chalkstream fly fishing availability please contact Justin Hancock or call our office on +44(0)1980 847389.