We have watched the progress of the filming of Chalk carefully as Leo and Chris have jumped around the country collecting the footage they require. As the morning dawned for Alex and I to participate the first impressions were a little gloomy as the weather was not being kind; dark overcast skies were punctuated with periods of drizzle. As our role is to be adding to the history and technique of nymph fishing this was not necessarily a bad thing.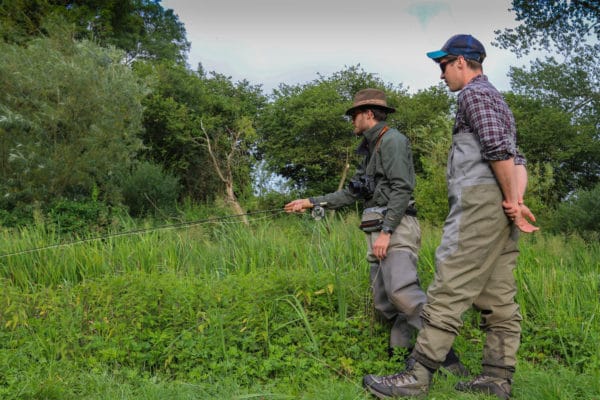 I am big fan of the Anton as, like the Dever, it tends to run crystal clear. This makes spotting fish easier along with the ability to witness their reaction to flies. This is vital when sight nymph fishing as the slightest movement could mean your fly has been inhaled. Although I love dry fly fishing, I have always been more of a Skues follower than Halford, with some Sawyer and Kite thrown in for good measure.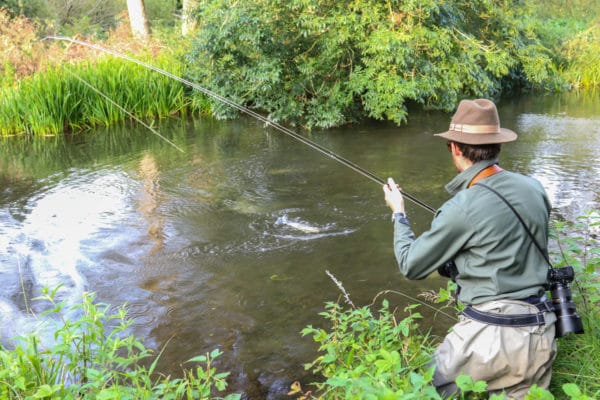 Fishing with Alex on a river is somewhat of a humbling experience and I really enjoyed watching him work a few fish which I for sure would have passed over for pastures new. He obviously caught them. The day was perfect of nymphing and we had some good success as the day progressed and some lovely sequences and some very pretty fish.  I am not giving anything further away, you will just have to watch the film when it comes out!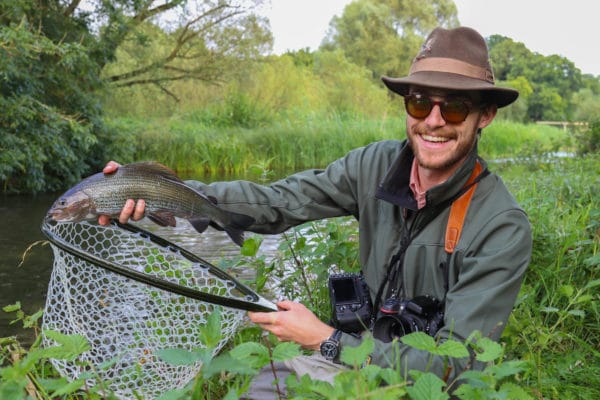 I am really excited about being part of a project that focuses on our homewaters. There are some truly wonderful films available at present that focus on stunning parts of the world. It's time that one was made about our magical rivers where modern fly fishing was born and so many of the innovative techniques that spanned out across the globe stemmed from. The Premiere is booked for the 23 November at The Prince Charles Cinema in Leicester Square, so please mark it in your calendars.
To read the full overview of the project, click HERE.