Despite the lack of rain, a few stealthy anglers have still caught fish on the Tyne system. Although not in the same numbers, we would typically hope to see many pools holding quite a few salmon at this point in the season. It has been the cast of trying to temp these more tricky holding fish on the fly. The anglers that have caught fish have done so because of their careful and thoughtful approach.
Rain is due at the end of this week. I hope that when it comes, it will be more than a few brief showers. When we get a proper rise, I expect the fishing to turn on, and the fish held downriver will flood the system. At least the nights have been noticeably cooler, which has helped hugely to drop the water temperature. There is still some October availability on some of the Tynes prime beats, now is the time to book before the space is filled.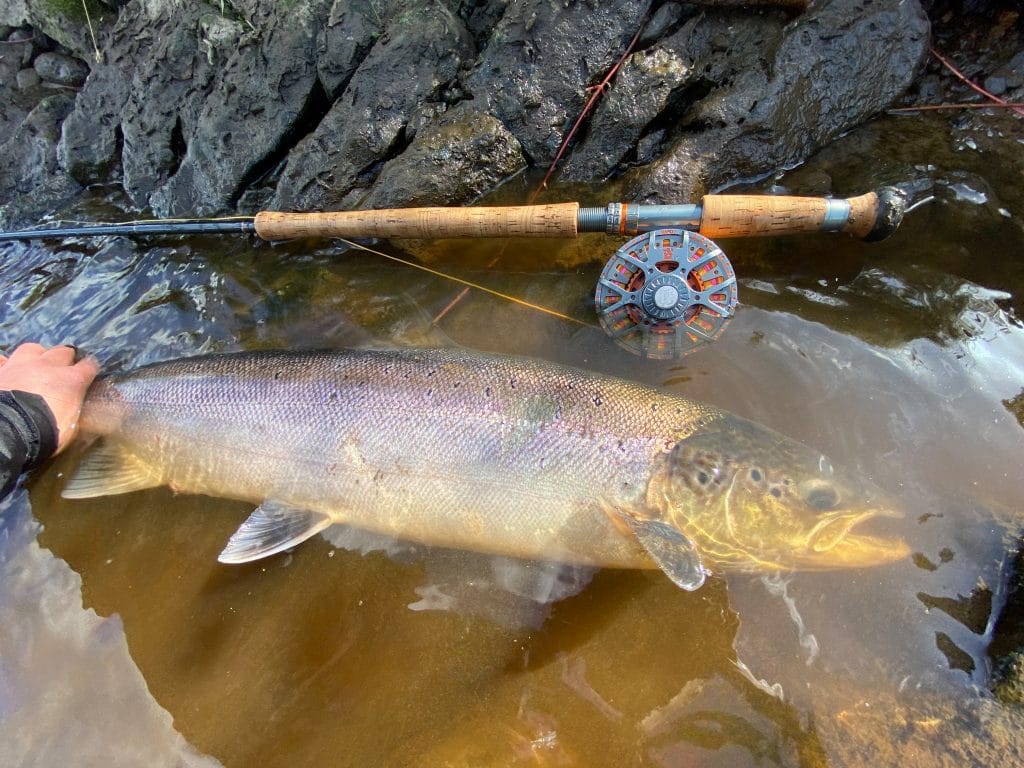 Why fish the Tyne System?
Statistically, the Tyne gives you the best chance of landing a salmon in England and Wales. There are few better rivers for a shorter trip, especially if you live down south and travelling to Scotland seems like too far. Most years, the fish counter at Riding Mill sees over 30,000 salmon pass. Between the South Tyne, North Tyne, and the main river, there is a massive variety of water. Each river differs hugely in character and offers something different.
River Tyne 2021 Packages
We are delighted to be able to offer fully guided packages on Tyne system. This is the perfect way to explore the area and some of the Tyne's wonderful beats. Having an experienced guide who knows the water well is invaluable. Not only does it increase your chance of success, it also means that there is someone to offer advice on speycasting and pointers on salmon techniques.
Autumn
11th – 14th October
18th – 21st October
Cost based on 4 nights single room at the Angel Inn, bed and breakfast. 3 days fully guided fishing. Packed lunch on the river.
One person: £2,120 per person including VAT
Two People: £1,980 per person including VAT
Other packages can be organised, please get in contact for more details.
For more information about single or multiple days on the River Tyne or for our other UK salmon and trout fishing options please contact us or call our office on +44(0)1980 847389.