Looking to go salmon fly fishing closer to home? We have compiled a great series of domestic salmon packages in Scotland whether you are just starting out your salar journey or a seasoned silver tourist chaser.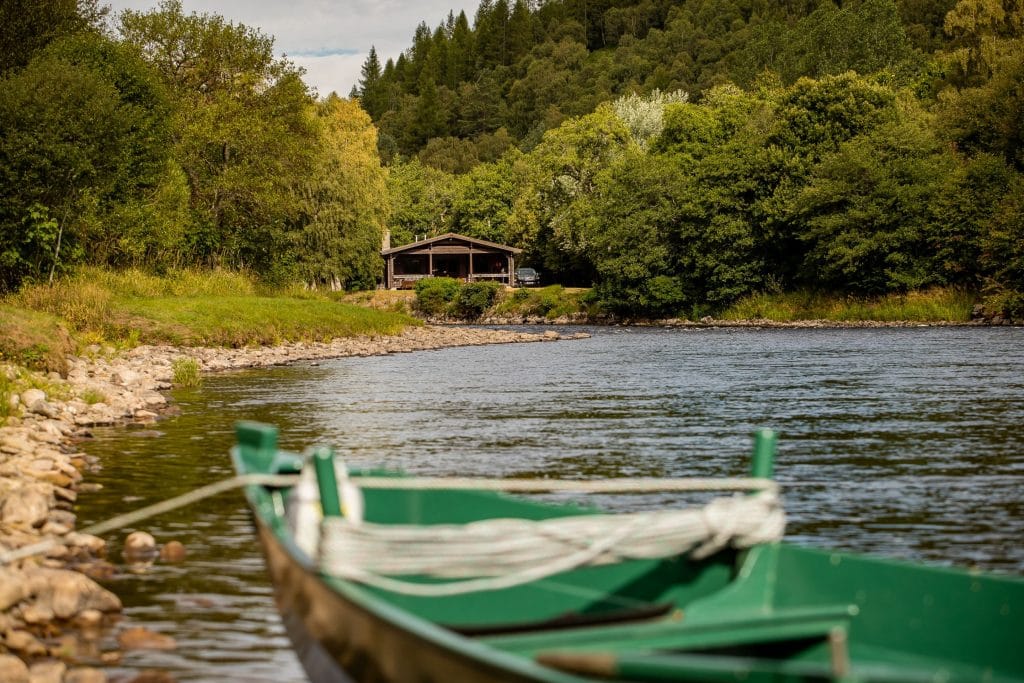 Being thirty miles from the sea, the beats at Tulchan cover one of the most scenic parts of the river, and the fishing can also be very productive. Tulchan is split into four beats. Each is immaculate, and the fishing huts are some of the smartest you will find on any salmon river. You would be hard pressed to find a more impressive and smarter set up than at Tulchan.
Speycasting Courses with Ian Gordon
We are very excited to offer the opportunity to fish with Ian Gordon for three days from 22nd to 24th July. Those who have spent any time trying to catch salmon will probably be familiar with Ian. Not only is he a world champion speycaster, but he has also been fishing and guiding on the River Spey for over fifty years. Few people know the river better, and this is a rare opportunity to learn from one of the countries finest salmon anglers and casters.
Tulchan Availability
July
22nd – 24th 3 rods, Fishing with Ian Gordon
29th – 31st 3 rods, A Beat
29th – 31st 3 rods, B Beat
August
5th – 7th August 3 rods
9th – 11th August 3 rods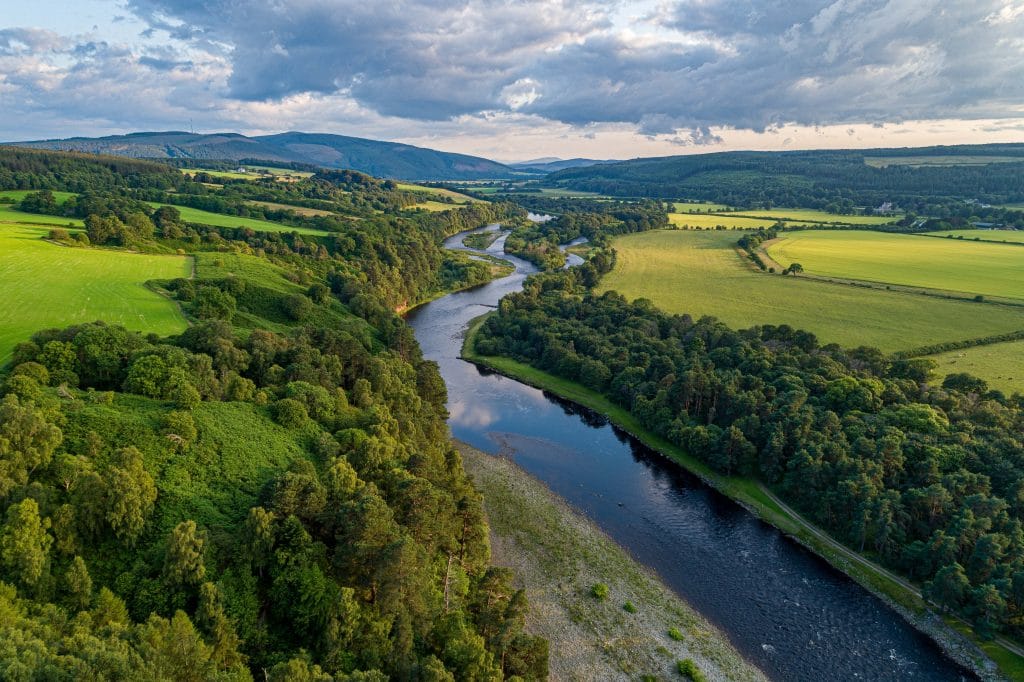 Gordon Castle manages eight miles of double bank fishing on some of the most productive water on the river. Situated on the Lower Spey, fish are present or moving through the Gordon Castle beats throughout the season. So there is always a good chance of hooking into fish. In addition to the fishing, this lower part of the River Spey flows through beautiful wooded countryside and is a designated Site of Special Scientific Interest (SSSI). Catching or not, it is a stunning area and a salmon fishers paradise.
On the 1st – 5th September the fishing is let with the exclusive hire of the castle. This is a rare opportunity not to be missed. In terms tradition and opulence few places can compair to hiring Gordon Castle and casting line on its wonderful waters.
Gordon Castle Availability
30th – 31st July 6 Rods
1st – 5th September 6 Rods
Statistically, the Tyne gives you the best chance of landing a salmon in England and Wales. There are few better rivers for a shorter trip, especially if you live down south and travelling to Scotland seems like too far. Most years, the fish counter at Riding Mill sees over 30,000 salmon pass. This is remarkable when you consider that the River Tyne was in dire shape not so long ago during its industrial heyday. Between the South Tyne, North Tyne, and the main river, there is a massive variety of water. Each river differs hugely in character and offers something different. Because the three rivers are rarely more than half an hours drive from one another, you can fish all three over one trip with complete ease.
One advantage of fishing the Tyne system is that the North Tyne is fed from Kielder Water. Weekly releases from Kielder water keep the level topped up in the North Tyne and main river so even if there has been no rain there is always the chance of a fish.
River Tyne 2021 Packages
To make your trip hassle free and to give you the best chance of landing a salmon our Tyne packages are fully guided, and include accommodation at either the Boatside Inn, or the Angel in Corbridge.
August
10th – 12th August
26th – 28th August
Autumn
1st – 3rd September
9th – 11th September
14th – 16th September
23rd – 25th September
29th September – 1st October
For more information about our UK salmon fly fishing options please contact us or call our office on +44(0)1980 847389.