As summer gently yields to the embrace of autumn, anglers in the UK are presented with a unique opportunity. It's that precious time when trout season is still in full swing, just before the spotlight shifts to grayling fishing. If you have a passion for trout, now is the moment to cast your line and enjoy the delights of this transitional period.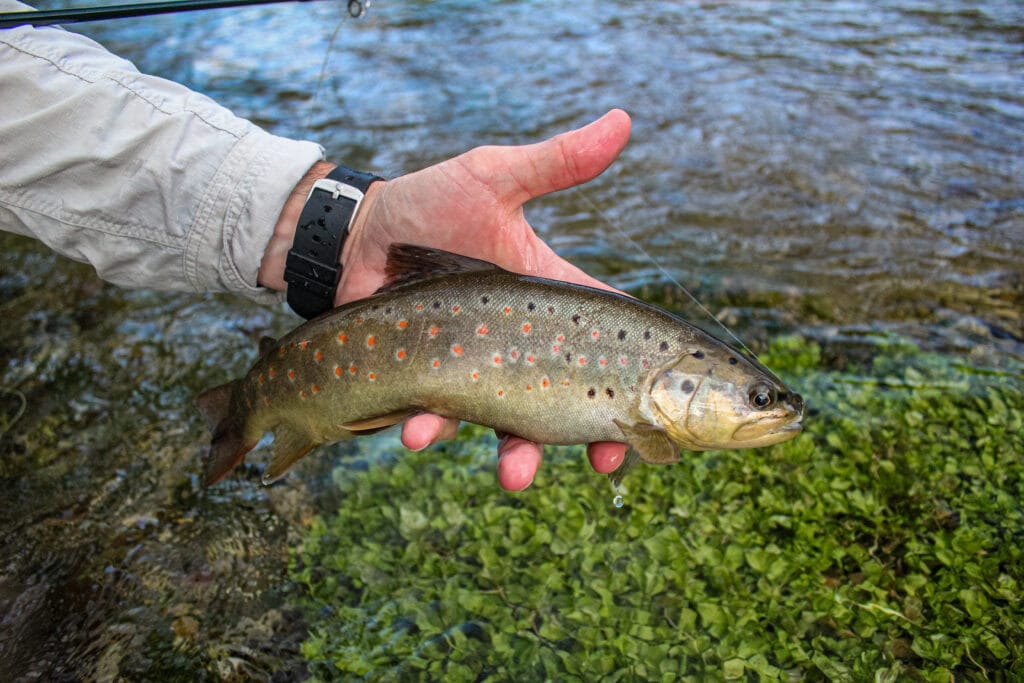 Trout season usually spans from late March to mid-September in many UK rivers and Stillwater's. During these vibrant months, trout are at their prime, brimming with vigour and an appetite for flies. The warmer weather brings out their vivid colours, strength, and remarkable agility, making them an enticing catch.
September, the gateway to autumn, is a prime time for trout fishing. Days become shorter, and a touch of coolness fills the air, signaling to trout that change is imminent. It's during this transition that trout in Chalkstreams tend to feed more aggressively, sensing the approaching shift in seasons. This offers anglers a unique window to catch some of the season's largest and most spirited trout.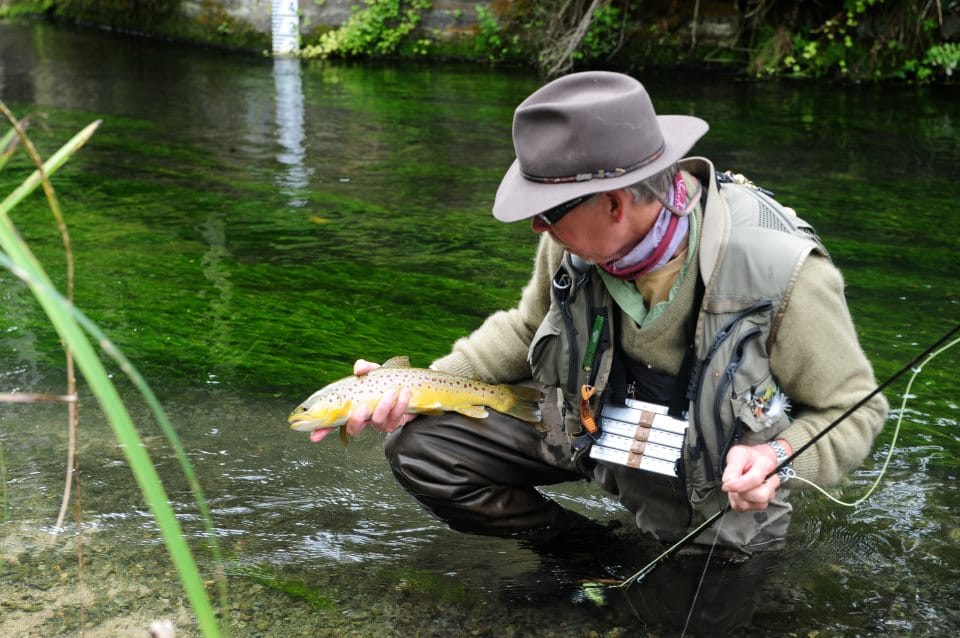 Why September for Trout?
Hungry Trout: As autumn approaches, trout are bulking up before the colder months, making them more receptive to various fly patterns as they actively hunt for food.
Less Crowded: With the summer crowds dissipating, fishing spots become tranquil and less congested, allowing for a peaceful angling experience.
Scenic Beauty: September decorates the landscape with stunning autumnal colours, enhancing the overall ambience of angling.
Varied Flies: Shifting feeding preferences of trout in September give anglers the chance to experiment with a variety of fly patterns to entice these voracious fish.
Top September Trout Fishing Destinations and ten top flies
Testcombe, Wherewell Estate, Compton Chamberlayne , Broadlands and wading in the Wylye anywhere on the river River Test, renowned for its crystal-clear waters, offers an ideal setting for trout fishing during the captivating allure of September.
Transitioning to Grayling
As September nears its end, grayling fishing season takes over, marking the conclusion of the trout season. Grayling, known for their resilience in colder waters, become the focus for anglers during the winter months. Their spirited fights make them an attractive target for those who relish winter fishing's challenges.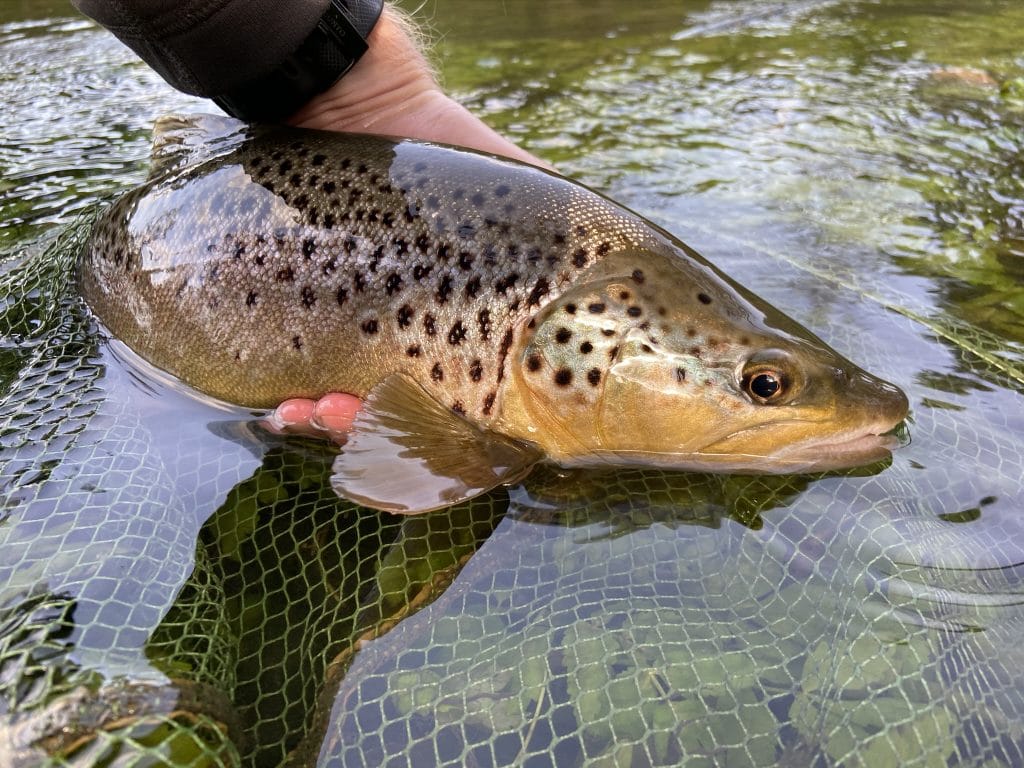 In Conclusion
The shift from trout to grayling season marks a change in the angling calendar that many look forward to. However, before the curtain falls on the trout season, seize the opportunity in September. Embrace the last feeding frenzy of trout and the changing autumn scenery. It's a time when rivers are serene, trout are at their peak, and angling dreams come true.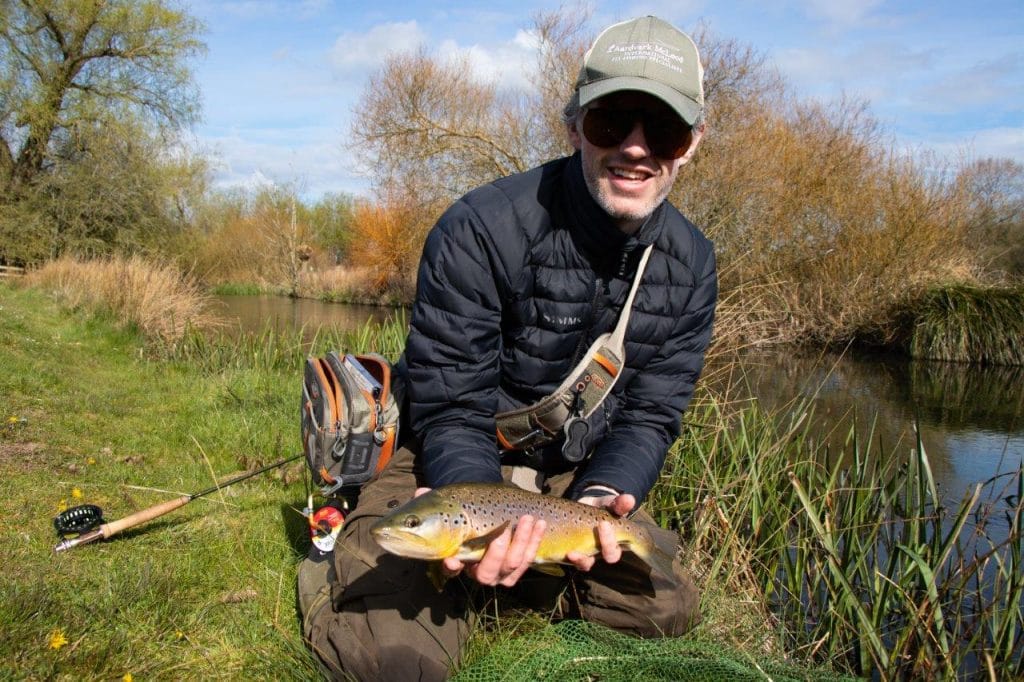 So, grab your fishing gear, select your favourite flies, and head to your preferred fishing destination. Wade through pristine waters, listen to the gentle whisper of the breeze, and let the thrill of landing that late-season trout be your reward. With grayling season on the horizon, now is your chance to make the most of this transitional period and create angling memories that will last a lifetime.
For more information, about Chalkstream Trout , Guided Pike , Grayling and other opportunities or check availability please contact Justin Hancock or call our office on +44(0)1980 847389.