Winter Pike Fishing on the River Test: An Unforgettable Angling Experience!
Embrace the crisp air, the serene beauty of winter landscapes, and the electrifying thrill of pike fishing on the legendary River Test. Join us for a winter angling adventure like no other!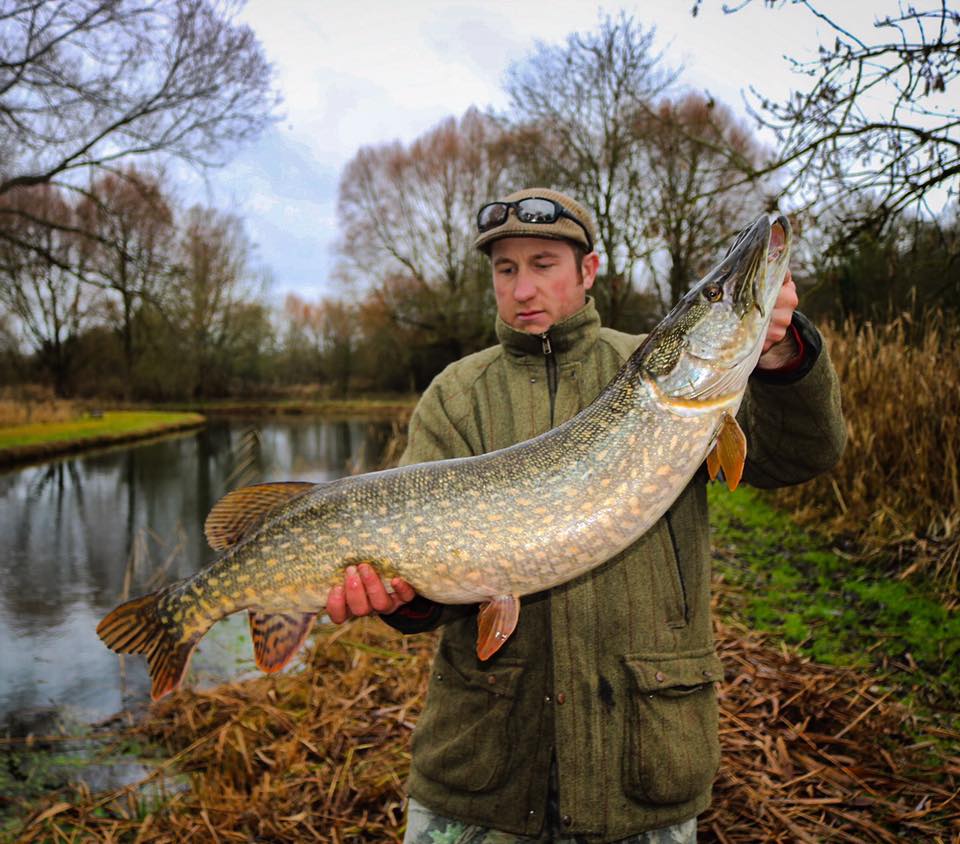 Why Choose Winter Pike Fishing on the River Test?
Prime Pike Activity: Winter is the time when pike come alive in the River Test. With temperatures dropping, these predators become more active and eager to strike, offering you exceptional opportunities for exciting catches.
Stunning Scenery: The River Test is a picturesque haven year-round, but in winter, it transforms into a wonderland. Snow-dusted banks and frost-kissed trees provide a breathtaking backdrop to your fishing expedition.
Less Crowds: Enjoy the tranquillity of the riverbanks with fewer anglers around. Winter fishing on the River Test offers a peaceful escape from the hustle and bustle of everyday life.
Expert Guidance: Our seasoned guides are well-versed in winter pike fishing. They'll share their knowledge, strategies, and tips to ensure you make the most of your winter angling experience.
Record-Sized Pike: The River Test is known for producing some of the UK's largest pike. Winter often brings out the trophy-sized specimens, and you could be the one to land a personal best!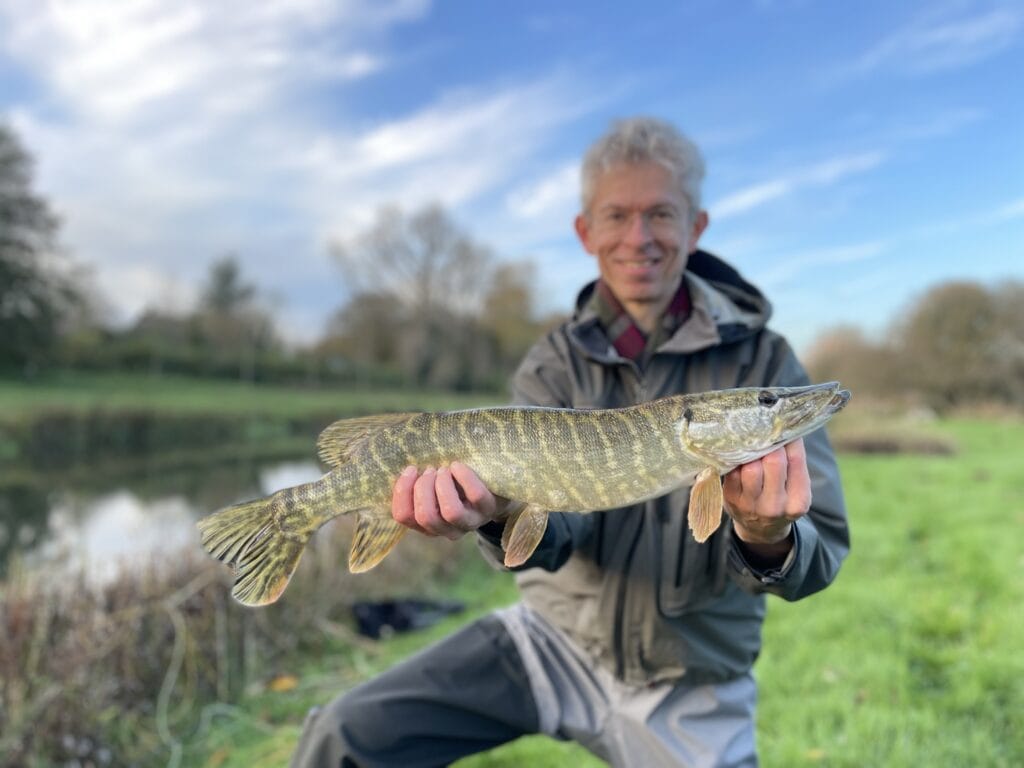 Your Winter Pike Fishing Adventure Awaits!
Book your winter pike fishing excursion on the River Test today. Whether you're a seasoned angler looking for a new challenge or a beginner eager to learn, our guides will provide an unforgettable experience. Warm up with a steaming cup of hot chocolate as you anticipate the next strike, and relish the camaraderie of fellow anglers in this magical winter wonderland.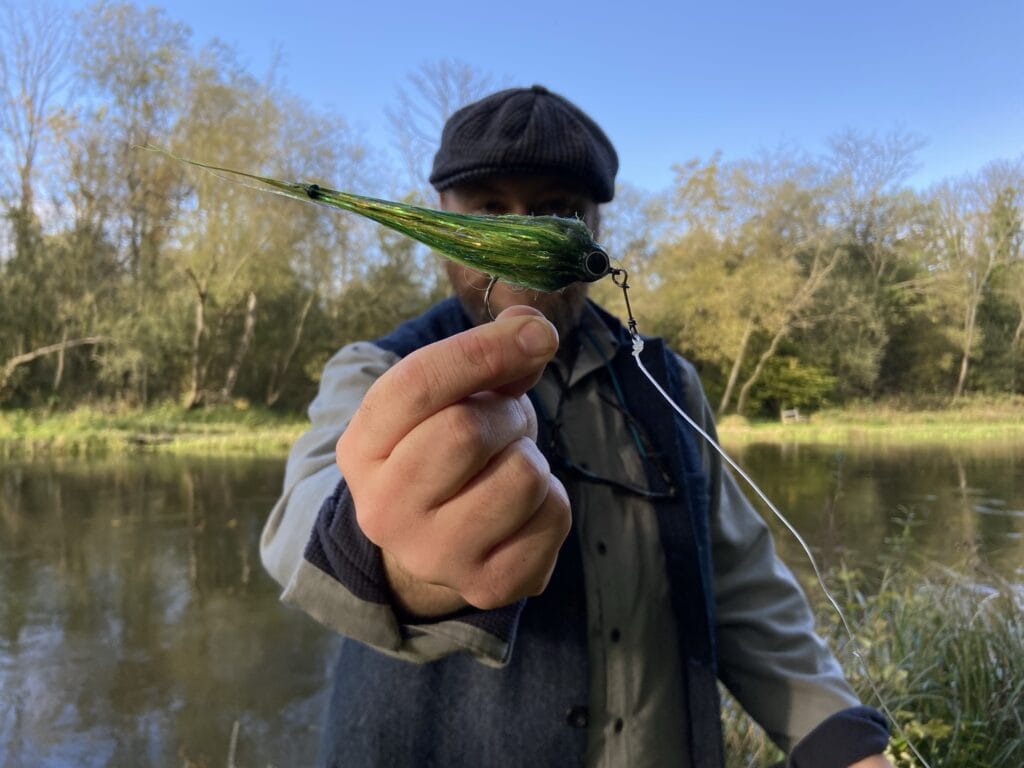 Don't let the chill deter you – the River Test's winter pike fishing is an angling experience you won't want to miss. Bundle up, cast your line, and create memories to last a lifetime on this frosty, fish-filled adventure!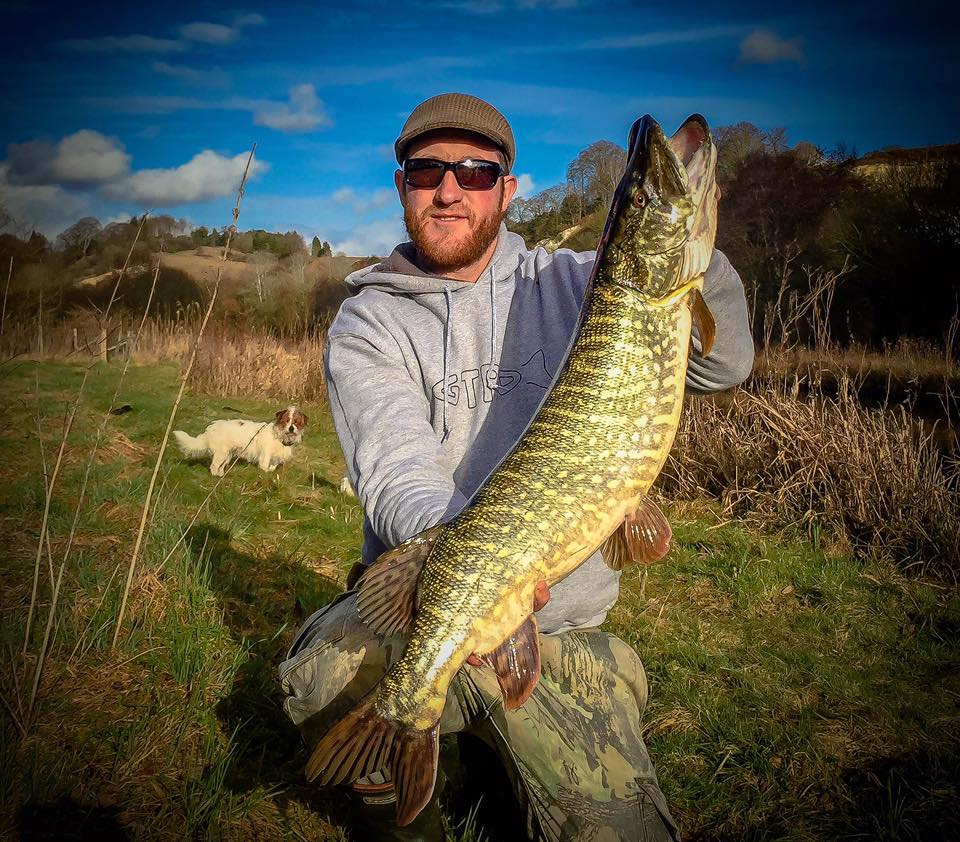 Middle River Test (4 to 8 anglers)
This is a private estate just south of Stockbridge with a mix of deep slows, big corner pools and swift shallows providing plenty of habitat for pike and their favoured prey the grayling. It has had next to no pike fishing pressure in recent years except for the odd excursion by the keeper who has had them to nearly 20 lbs on the fly, and our initial guided days here have seen both numbers and pike in excess of 20 lbs landed.
Prices : 4 rods £800 inclusive Guide additional rods £120 ,extra guide £310 .More than 4 rods requires an extra guide.
Available dates are spread out to allow the river to rest and the number of days are restricted.
November : 1. Thursday 16th or Friday 17th
December : 2. Monday 4th or Tuesday 5th
3. Thursday 14th or Friday 15th
4. Thursday 28th or Friday 29th
January: 5. Monday 15th or Tuesday 16th
6. Thursday 25th or Friday 26th
February: 7. Monday 12th or Tuesday 13th
8. Thursday 15th or Friday 16th
9. Thursday 22nd or Friday 23rd
March : 10. Monday 4th or Tuesday 5th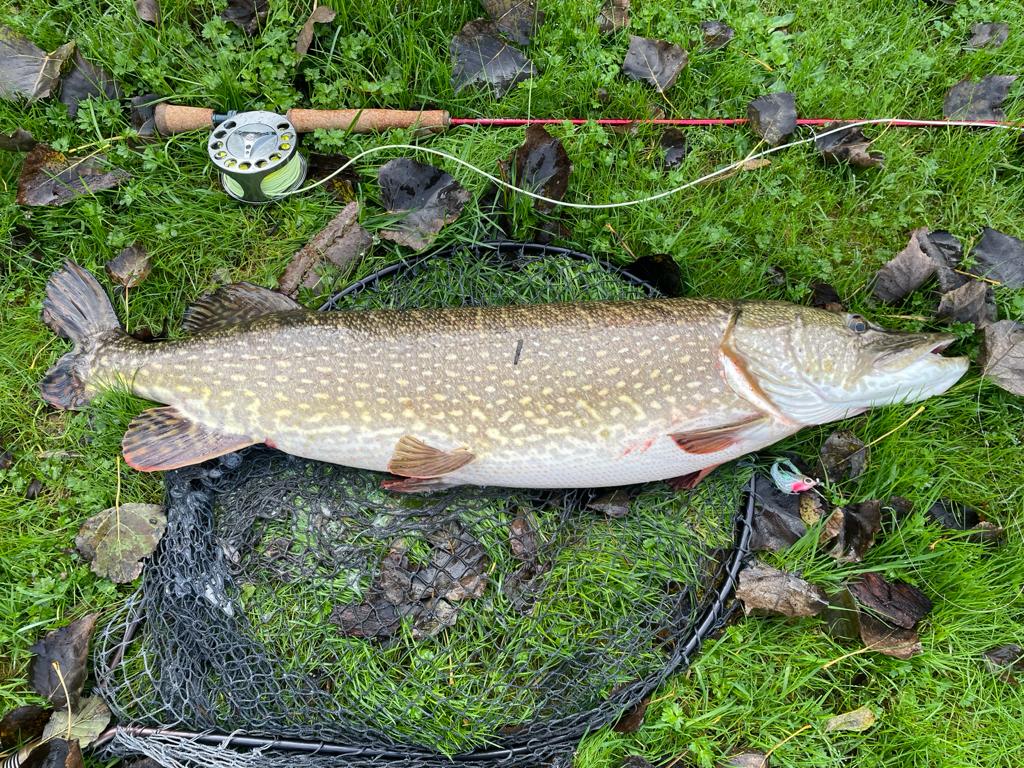 For smaller groups of one to three anglers we use the beat at Testcombe dates are less restricted here but the river will be well rested between fishing days .
Testcombe, Upper River Test (1 to 3 anglers)
The River Test here enjoys a number of good pike. The main river is broad and generally very clear making it possible to sight the pike before making that cast. It is a wonderful venue with a good hut for lunch or to discuss tactics and some interesting carriers that the pike will sometimes hunt the roach in. There are also plenty of grayling should you want to target them in between your shots at the pike.
The cost is £400 for one angler, £490 for two anglers or £580 for three anglers with one guide, including specific pike leaders and flies on the day. Rods and reels can be provided by prior arrangement for a small fee.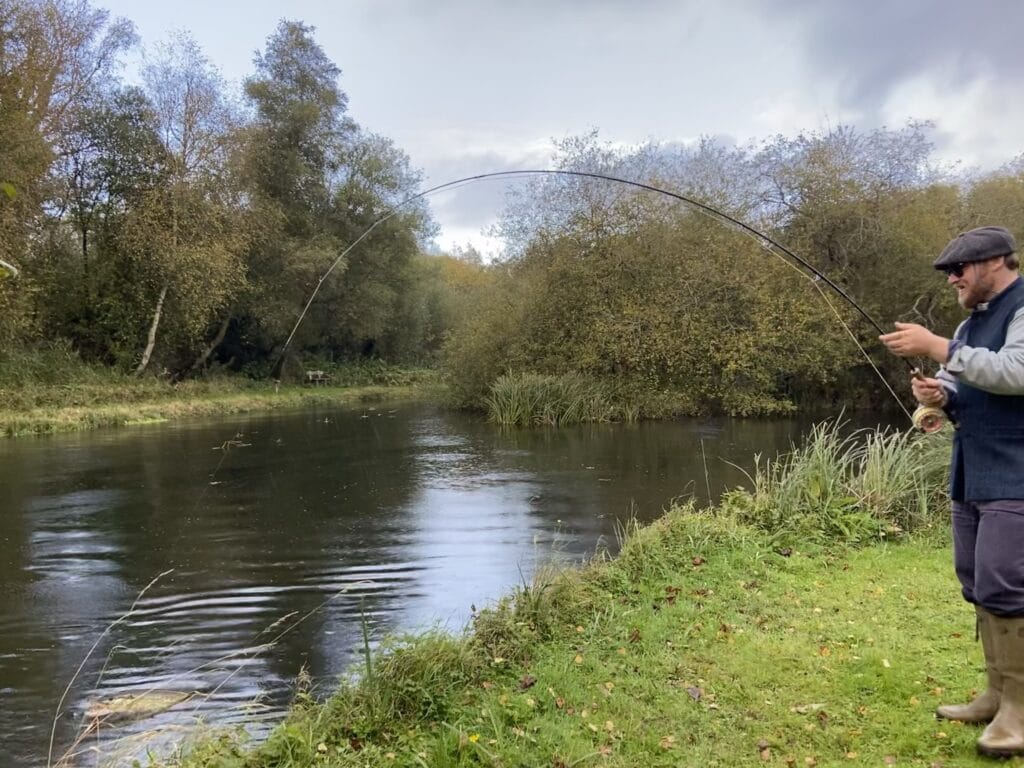 For more information, about Winter Pike Fishing on the River Test opportunities and chalkstream fly fishing availability please contact Justin Hancock or call our office on +44(0)1980 847389.