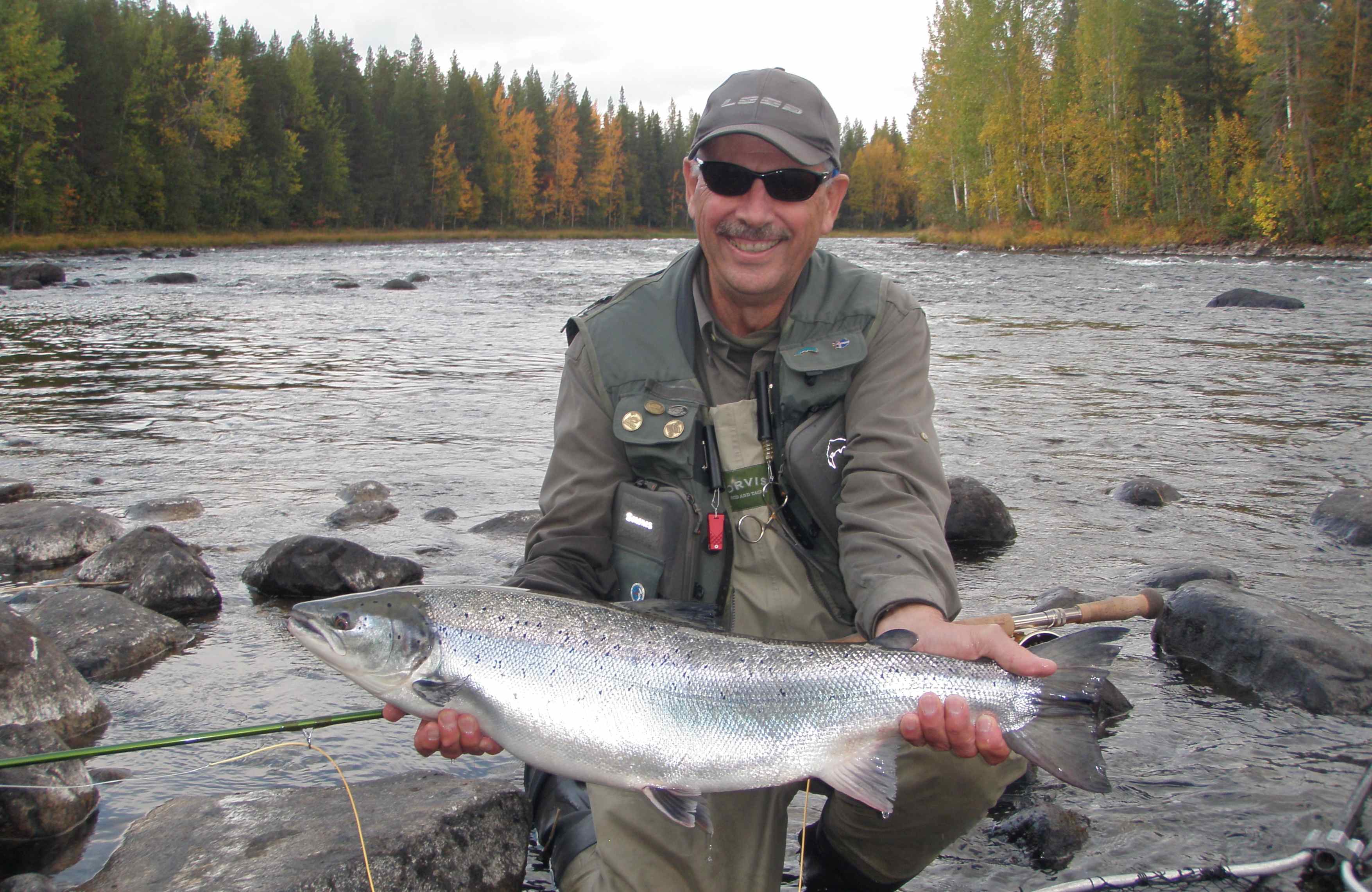 147 SALMON FOR 8 RODS! Our first Autumn week has ended and what a fantastic week for our guests despite lower water conditions – water temperature 16 C – and lots of sun. Umba has once again been generous to all our guests and the following weeks looks quite promising.
27 Salmon between 10-14 lbs, 8 Salmon between 15-19 lbs and 2 between 20-24 lbs. As always BIG Autumn Chromers were lost every day. Umba veteran Morten Blichmann from Denmark thought he hooked the bottom of Christer's Corner and after quite a while struggling to free the fly from the bottom, the bottom suddenly  exploded and moved extremely fast downstream. He almost lost his fly rod out of his hands as the fish went downstream and soon after he unfortunately lost the fish. Biggest salmon was landed by Giovanni Pratesi from Italy, a beauty of 21 lbs, sea liced. Welcome to the 20 lbs Club!
Floating line and best flies for the week were the following – as always – Cascade, Red Butt and Hairy Butt, seize 6-8. In the honor and respect for Nick Podolsky and new fly was invented in the Umba camp. The Nick Podolsky fly took 26 salmon all together. Picture will follow later.