Fishing started on the Upper Laxa I Adaldal last weekend and had an outstanding start. Fishermen began on Laxa I Myvatnssveit with 14 rods catching 258 fish…. in two and a half days! Most of these fish were between two and four pounds with the largest trout being over 10 lbs. I think this safely proves that the Upper Laxa I Adaldal has some of the finest  wild brown trout fishing in Europe.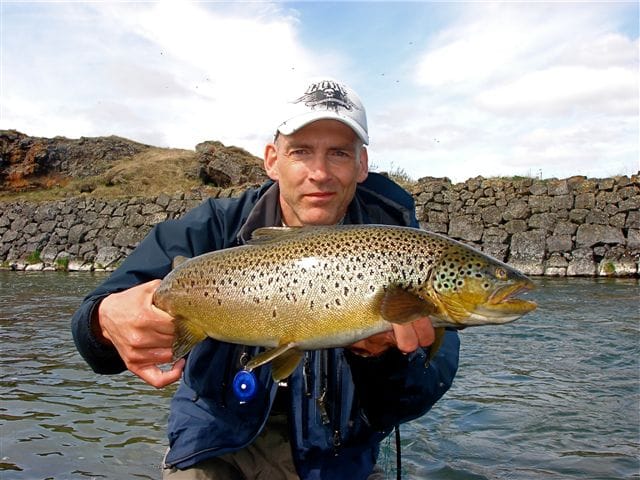 Although the week started quite cold and the main tactic was streamers the sun came out and the temperature rose to 17 degrees producing a prolific hatch. This was perfect for Klinkhammers and tiny midge dry flies providing incredible sport on light tackle. No one fished with less than 6 lbs leader for fear of being broken instantly. The river in this area splits into many braids creating the perfect habitat for these big old brownies, and is amazing to see the shear head of fish.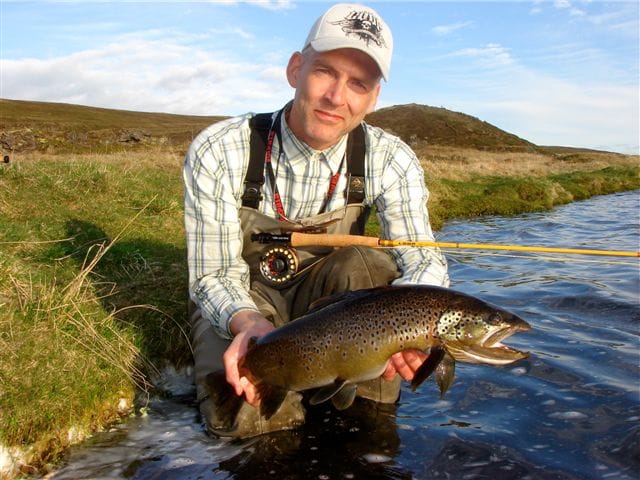 I will be heading out here at the beginning of July and have to say I am practically foaming at the mouth!