As fisherman we have a habit of blaming the weather for when the fishing is not as good as we had hoped, but things are shaping up quite differently in the Venezuelan rainforest! Uraima Falls, a destination specialising in catching Payara which you may remember from our exploratory trip in February 2011, are getting excited about the prospects for 2013.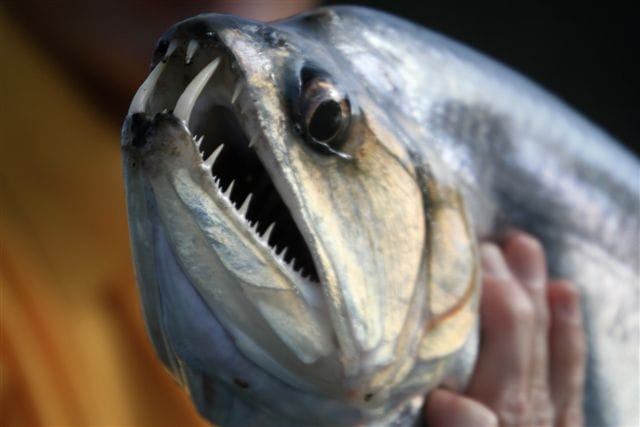 The camp have been monitoring the water levels closely, they have noticed it dropping quickly and for the first time in several years the white sand beaches are on show in front of camp by November.
With great enthusiasm they have told us "this is something that happens once in a while, very seldom, in fact now the payara fishing is great, and you can see the fish hunting at the base of the falls. Last time we saw something like this was some years ago and the fishery during January to May was out of this world, the numbers were fantastic and also the size. We believe this is one of those weather phenomenon that are random, impossible to predict, that suddenly appears and the only thing you can do is to act on it".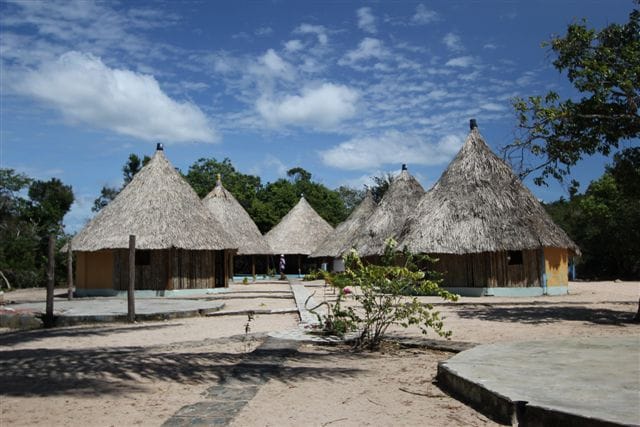 If you have been looking for that completely different fishing experience this is now your chance, go when the fishing is good. For more details contact Peter McLeod or call +44 (0) 1980 847 389.