Have you ever wanted to go and chase redfish, black drum and sheeps head in the Louisiana Marshes?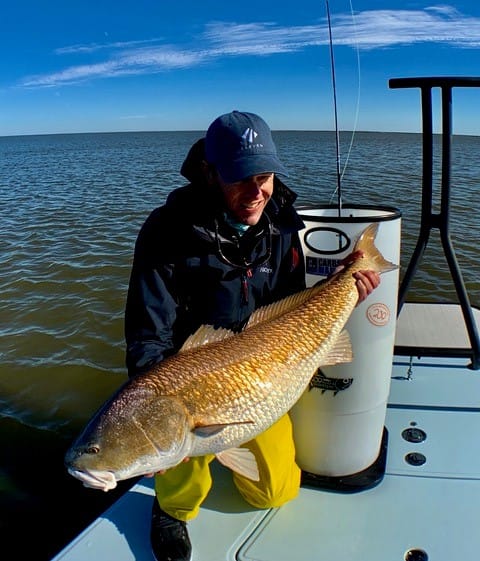 Have you ever wanted to go and chase redfish, black drum, jack crevalle and sheepshead in the Louisiana marshes? For a long time now we have been searching for the right operation to chase these species which has materialised in the form of the Outpost Mothership. It has always been a challenge to coordinate guides, accommodation and transport in this area, but now we can offer the entire package right on the water.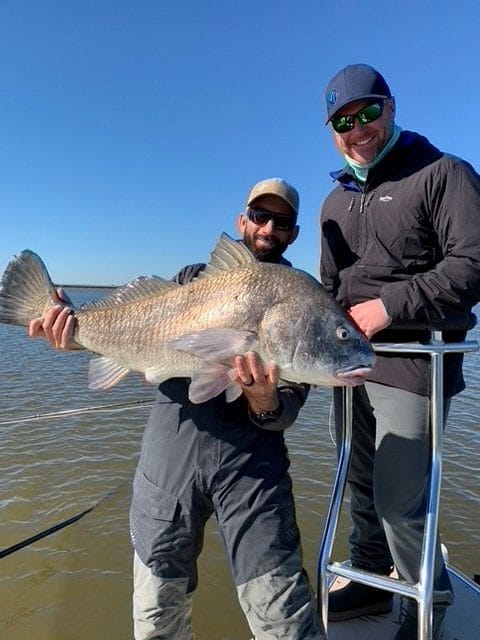 The southern Louisiana marsh is the redfish capital of the world. Vast, remote, yet only an hour from New Orleans and its famous dining, music and nightlife. Its hard to picture the scope of the march unless you fly over it. It seems endless, a massive labyrinth of shallow bays, ponds, channels flats and bayous. These fishing grounds are accessed south of Houma by shallow water flats skiffs and captained by guides with proper local knowledge. It is unlikely you will see another angler while you sight fish to unpressured redfish that will eagerly smash your offering.
The marshes are considered to be an excellent year round fishery, but the Outpost Programme will focus on the late Autumn and winter months – November through to January which is the prime time for the big bull reds. Some of these copper coloured monsters run up to 20 – 40 lbs.
Redfish on the whole are happy and aggressive fish, but they don't have great vision. The key is a quick accurate shot, but most cast are only 10 – 40 feet long. Fishing topwater tactics can be explosive and exciting and once you have set the hook be prepared or a dogged battle.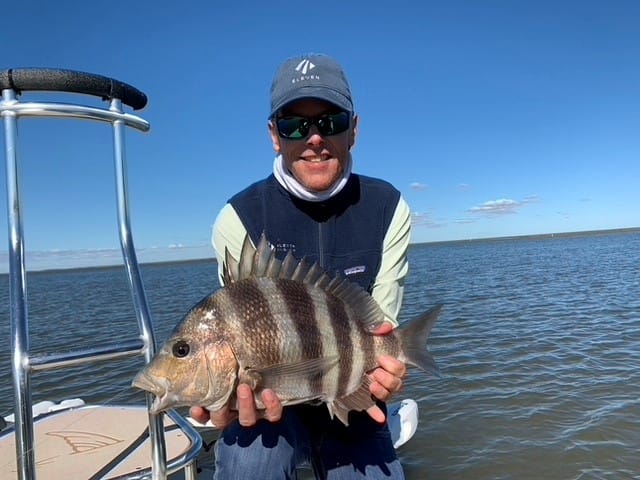 Although redfish are the prime target this spectacular fishery also features black drum, and the wily sheepshead which will remind you of chasing triggerfish. You might also run into aggressive jacks, speckled trout and even tarpon.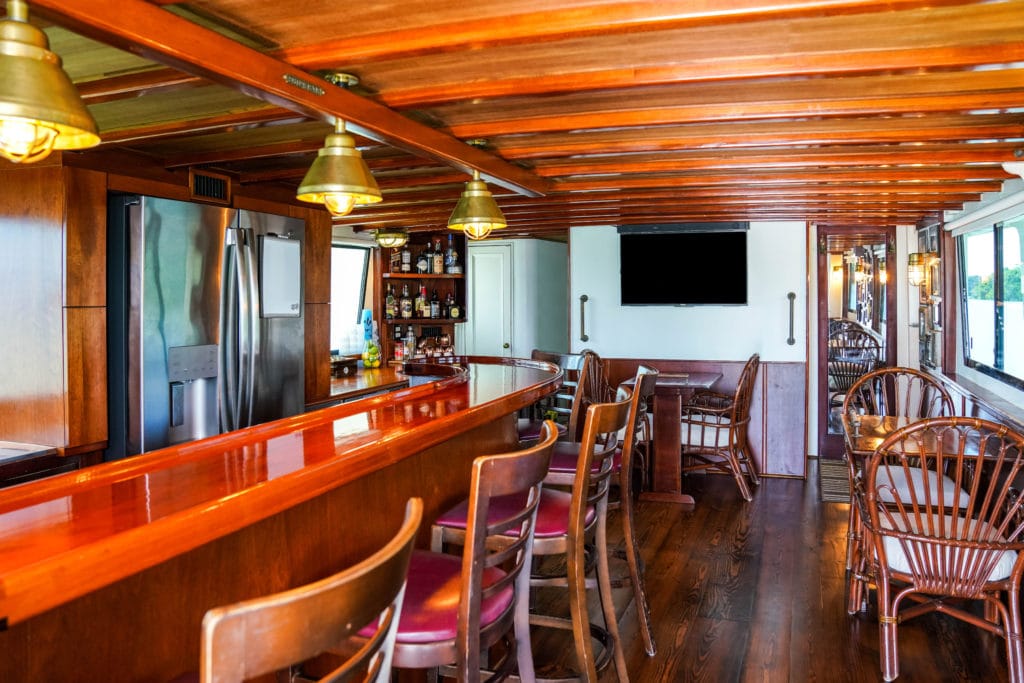 Your trip begins south of Houma, an hours drive south from New Orleans airport . The Outpost mothership team will meet you at one for several different access points with skiffs or tender boat and transfer you out to the mothership. The 61' Hatteras Outpost Mothership takes the live-aboard lifestyle to a new level, and while being out on the flats always takes top billing, why not hang-out, relax, eat, drink, sleep in unmatched Eleven comfort and style. And the key here is the outstanding crew—professional captain, gourmet chef, plus superior guides. The dedicated crew is there to pamper you.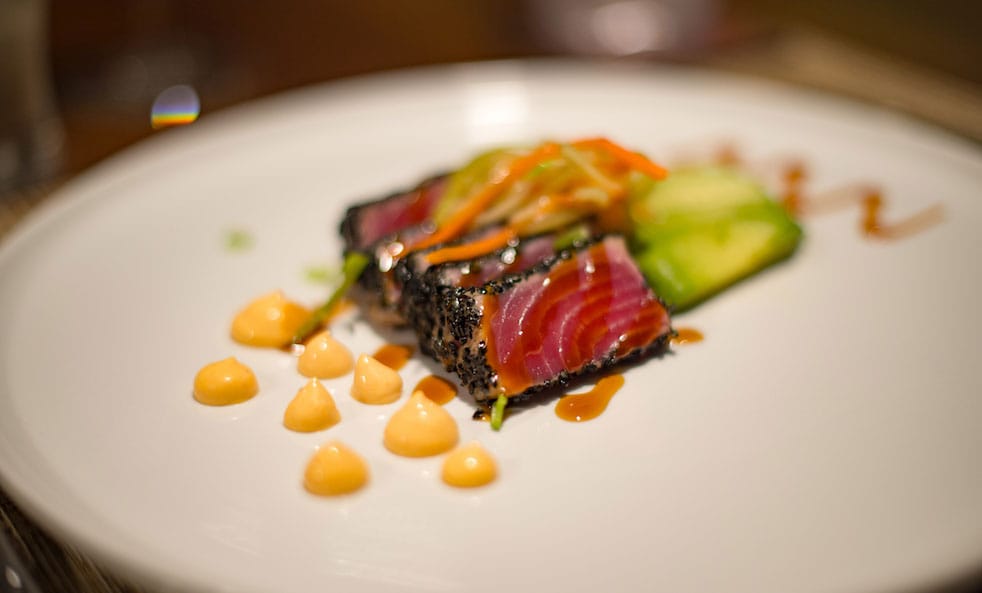 Your private chef prepares creative fresh Island cuisine each day on board, and packs your Yeti coolers with savoury lunches, snacks, and ice cold drinks to keep your energy up when out on the skiffs. Or you can return to the ship for lunch and a midday break. At the end of the day, compare notes while sipping your favourite beverage and watching the sunset. And for supper? Enjoy artistic presentations of just-caught seafood and fresh produce topped off by a sumptuous dessert. Sleep peacefully in the well-appointed staterooms.
DETAILS
61′ Hatteras
Capacity: 4 guests chartered as an intact group
4 guest staterooms including:

Four single staterooms
One double stateroom with twin beds
Two shared bathrooms

Fully equipped Glide and Hell's Bay skiffs
35′ Scorpion guest transport
Spacious living room/bar and kitchen with satellite TV
Air-conditioning through-out the ship
Guided fishing with two anglers per guide
Custom options and shorter or longer stays may be available on request
Cost:
US$4,800 per person 4 night/ 4 day trip based on single occupancy, shared guide and skiff
US$6,000 per person 5 night/ 5 day trip based on single occupancy, shared guide and skiff
US$8,400 per person 6 night/ 6 day trip based on single occupancy, shared guide and skiff
If you would like more information please contact Peter McLeod or call us on +(44) 1980 847389. Alternatively click HERE if you would like us to contact you.