10 reasons to visit Cameron Lodge, Chile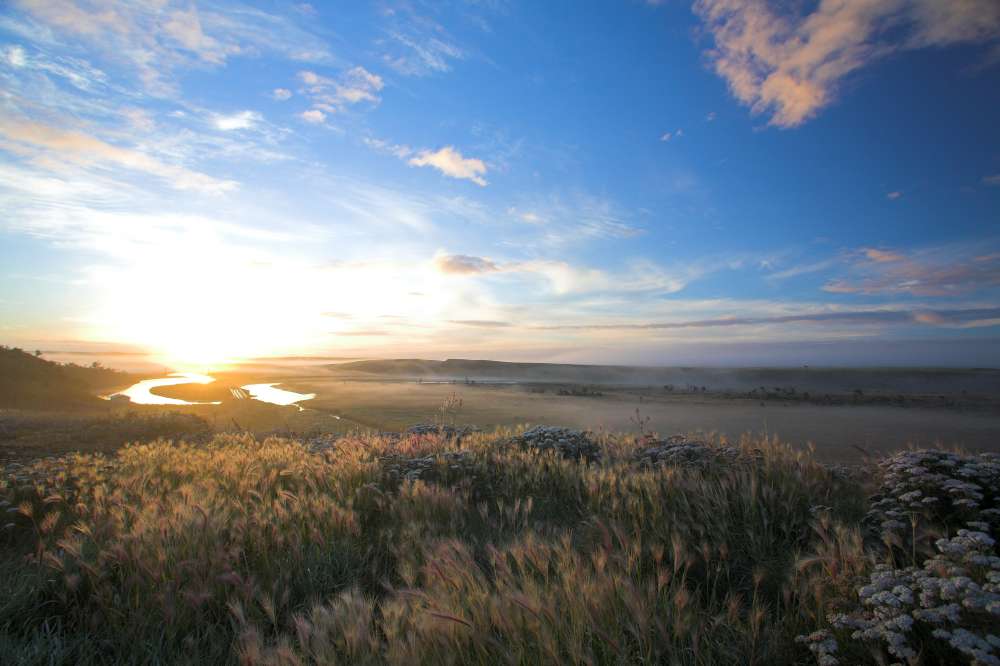 Cameron Lodge on the Chilean side of Tierra Del Fuego is a truly magical place to visit. If you have seen, heard of or even read about the experience on the Argentine side then forget it all as this is a totally different and unique experience.
There are no competing lodges on the Chilean side and due to the size of the Estancia this means that Cameron has access to some 90km+ of the Rio Grande, right down to the border with Argentina. Furthermore, they have a variety of other waters to fish and enjoy, from small streams through to other rivers that equal the size of the Grande. There are also a myriad of lakes to fish, each holding brown trout, rainbow trout, brook trout and even some having sea trout and steelhead!
There are a variety of reasons to visit, but here are 10 to get you started.
Fantastic Value for money. A seven night stay with single room as standard costs just US$4,500 for a week's stay. This is all inclusive at the lodge and includes six days guided fishing, fishing two anglers to a guide.
Night Fishing is allowed. Night fishing for sea trout is not allowed on the Argentina side, but is on the Chilean side. This means that you can stay on the water when the fish start rolling and taking and fish to your heart's content. The guides are all too keen to keep you in the action during such time and are well rehearsed with the practice.
You call the shots. Whether you want to fish a small stream, lake or stay on the Rio Grande for the week – you call shots and dictate the daily programme. The lodge manager will discuss the options each evening and then make a plan accordingly for the following day, dictated purely by what you want from the experience.
Scenery. In a word, the location and area is 'stunning'. Forget the windswept open plains on the Argentine side. Here you are close to the mountains, amidst the trees and have flowers and wildlife surrounding the lodge. The vista immediately in front of the lodge is reason enough to visit.
Wildlife. You will see some wildlife on the Argentine side of the Rio Grande, but the habitat is not really there in abundance compared to the Chilean side. On the Chilean side you will see literally dozens, if not hundreds of guanacos, condors flying overhead (we saw a dozen one day feeding on a kill), foxes, beavers, birds of prey, even parakeet and flamingos if you're lucky.
Amount of water and fishing options. You are truly spoilt and this is an anglers' playground. There's a huge amount of options within a ninety minute drive from the lodge, meaning that there will surely be something to suit everyone. If small streams with light rods is your thing, then it will be catered for. As will lake fishing (large and small). Or concentrate on the revered Rio Grande, after all, you have some 90km of it to explore… 
Short stays and flexible entry/exit days. Unlike the lodges on the Argentine side, Cameron allows flexible length of stay and also flexible arrival/departure days, meaning that you can tag it on to another lodge or experience very easily.
Species variety. Again, you are truly spoilt. Depending on the time of year, you have a chance of catching sea trout, brown trout, brook trout, rainbow trout, king salmon and even steelhead! Some estuary systems will also provide robalo.
Suitable for non-anglers. It is a beautiful place to come, enjoy, relax and just be in nature for your stay. However, excursions can be arranged from farm tours, horse-riding, through to nature spotting.
Easily reached through Argentina and Rio Grande. It is just two hours from the airport in Rio Grande to the border, then just another 15-20 minutes thereafter to the lodge. Alternatively you can access the lodge through Punta Arenas on the Chilean side. Easily combined with a stay on the Argentine side – why not tag on three days to experience Cameron Lodge for yourself?
For more information please contact Olly Thompson or phone 01980 847 389.