What a huge difference a few days of early spring sunshine makes to the River Test at the Wherwell Estate. The local hawthorn hedges are bursting into leaf and there are signs of new reed growth along the fringes of our rives and streams. Not only are there visible signs above the water but there appears to be increased activity beneath the surface, recent kick sampling has indicated that mayfly nymphs are at a more advanced stage of development now than in previous years.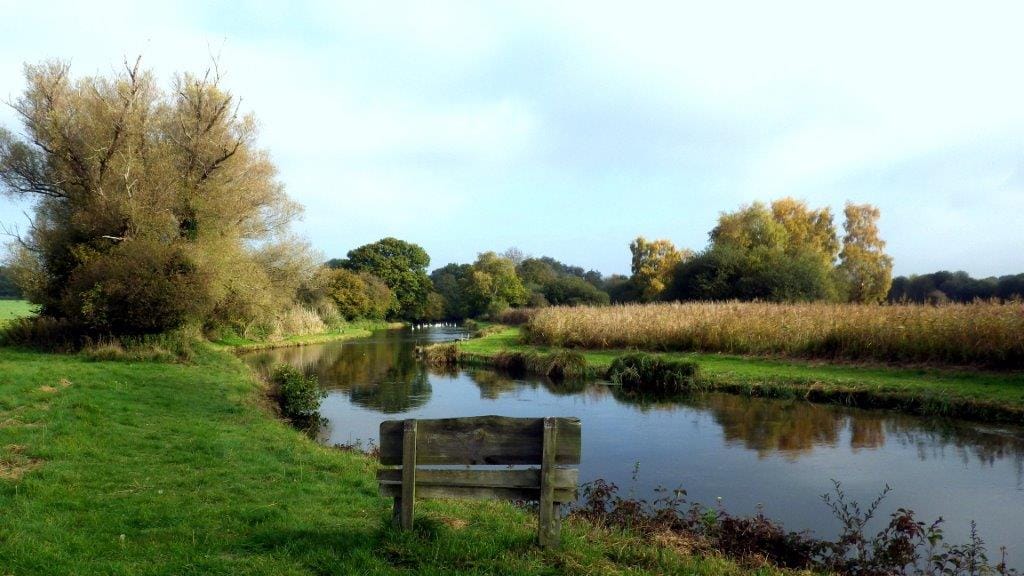 The upper reaches of the river Test have always been the most desirable and often the most difficult to access but there are still a few vacancies for either one or two rods both early and late in May on the Wherwell Estate which offers easy access from London either by road or train.
There are eight beats on the Wherwell Estate offering a great variety of fishing from small side carriers that once fed the water meadow system to the large main channel. Although stocked, the fishery holds a large population of wild trout especially in the smaller carriers.
Good hatches of the smaller up-winged flies can be expected right from the start of the season here on the 1st May including medium olives and last season I experienced a massive hatch of iron blue duns typically appearing on a rainy day. The main mayfly event usually starts somewhere around the latter half of the third week in the month continuing until the first week of June although my guess is that it might be earlier this season.
For those getting impatient to wet a line our beat on the Avon, Heale Broads, opens on 1st April and we can expect good hatches of fly as weather conditions continue to warm and the daylight hours become longer.
Wherwell Estate beat availablity in early May.
Sunday 1st
Monday 2nd
Tuesday 3rd
Monday 9th
Tuesday 10th
Wednesday 11th
Sunday 15th
Tuesday 17th
Wednesday 18th
Beats may be taken for either one or two rods.
For more information on chalkstream fishing please contact Alex Jardine or call our office on +44(0)1980 847389.