So where to start? First with hello, and I hope that you are well and have had a fabulous weekend. Here in the Luangwa it's been a feast for all interests, from birds to predators to all other mammals; and the game viewing hasn't been restricted to just the game drives either.
In the camps there is now a constant flow of animals. Nkwali has decided that it is competing with Nsefu with the steady stream of elephants crossing the river in front of the bar. And whilst Nkwali may not be quite up there with the numbers yet, they have added giraffes into the mix! There is also a constant flow of banded mongoose through Nkwali who keep everyone aware of their presence with the gentle little chirping as they wander through foraging for whatever food they can find.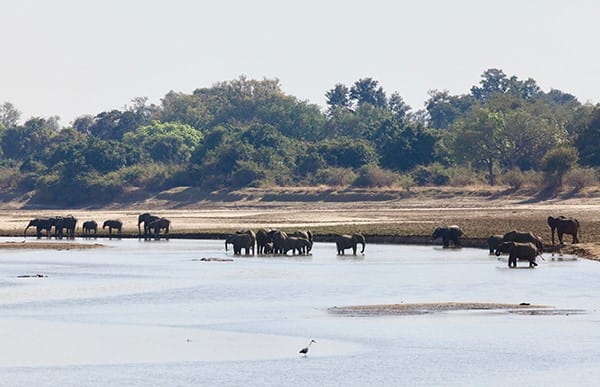 Hearing about all of this, Luangwa Safari House wanted to make sure that they were not forgotten with both hyena and leopard at breakfast on Friday; but I think that that's just showing off! They have also had some lovely sightings of elephants from the hide which is a thrilling and novel angle to watch these magnificent animals.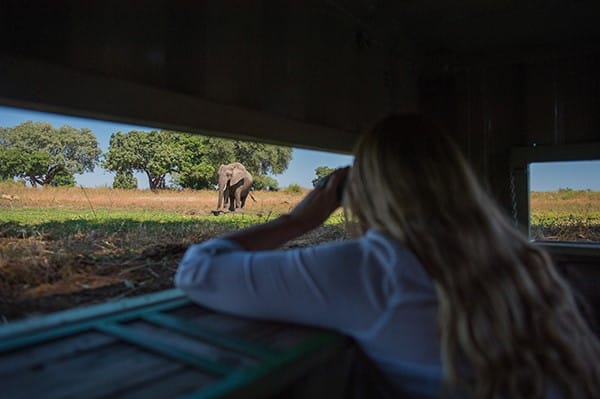 This week Humphrey the Nkwali hippo found a friend in the form of a terrapin, who decided to spend the afternoon sitting on his back – I am so sorry but I didn't manage to get a photo of this but take my word for it, the two of them got on like a house on fire! Oh, and also let's not forget Boris the Spotted Bush Snake who we have mentioned a couple of times he has been seen visiting his stuffed toy friends in the Nkwali shop again.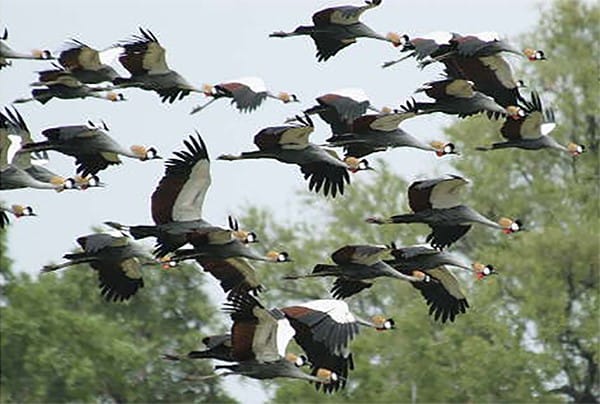 Heading out on game drive… well the bird life has been spectacular and this week I don't think Kiki has even ventured into the park as he has had some serious birding groups and not really made it as far as the pontoon! The carmine bee-eaters are firmly back in the valley and have started nesting, looking as always absolutely splendid with the rainbow of colours catching the sun as they bask on the river banks. There was also an incredible sighting of crowned cranes and the guest counted 105 at the salt pans behind Nkwali. This must be a record-breaking sighting it was quite impressive. The noise and dancing from the cranes was quite spectacular as they were all just getting together and catching up. The guests were in fact rendered speechless as was Kiki which is saying something.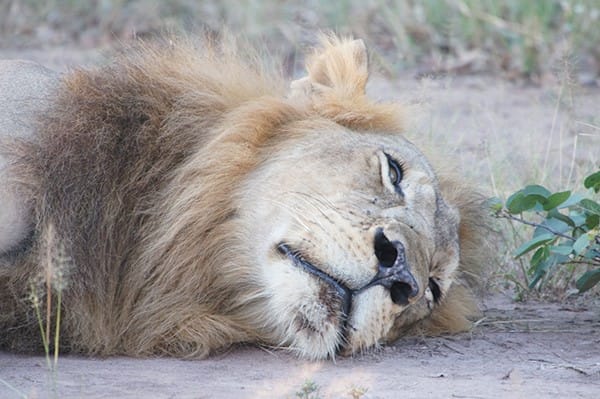 Moving up in size, well Ginger and Garlic seem to have permanently moved to the Nkwali side of the park which has given us some pretty regular and great sightings. Over the weekend they decided that actually they would take a stroll down the bank opposite camp calling with all their might, which is a pretty impressive sound to go to sleep to.
Other than that and the steady stream of leopard sightings, the smaller game are also being seen in abundance. We also know that we are fast approaching October as the impalas are starting to get a little round around the middle as most of the adult females are pregnant. Isn't it just incredible how they time the rut and gestation to coincide with the beginning of the rains – you have to marvel at mother-nature.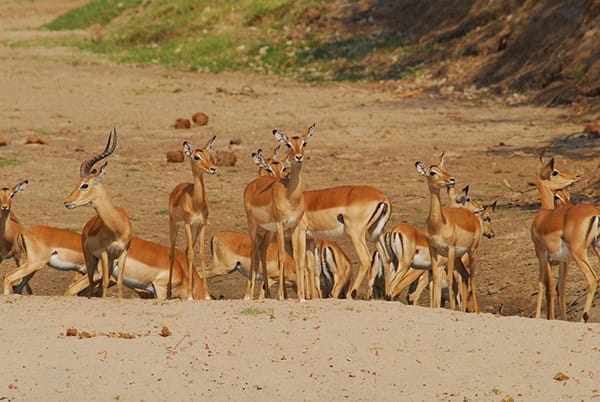 Down at Stanley Safari Lodge well they also been incredibly busy with the guests enjoying the escape from the hustle and bustle of everyday life and sitting up on the hill with the spectacular view down onto the Falls.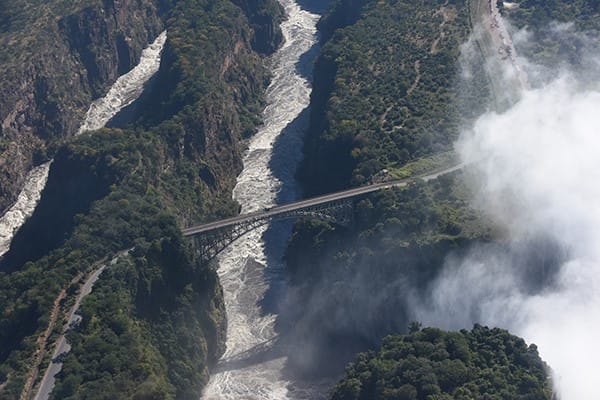 The water levels have dropped which means that all the water-based activities such as the rafting, swimming in the Devils Pools and trips to Livingstone Island are all in full swing and the source of much entertainment for our guests. For those who have taken a more cautious approach, they have been enjoying the wonderful access that we are afforded into Zimbabwe due to not only the easy immigration process but also the old bridge that straddles the gorge and where the slightly more adventurous amongst us decide to bungee jump off. From crossing the bridge, it is an easy stroll into Victoria Falls town which is steeped in history. The Victoria Falls Hotel serves a spectacular high tea bringing memories of a bygone era flooding back and then there is Victoria Falls Station where kings and queens along with famous actors have arrived over the years.

So there you have it, a little detour down to Livingstone at the end for you as well as all the wonderful wildlife sightings we have been having in the Valley. I should probably stop before I take you over to Malawi and news from there… let's leave that for another week. So for this week it is time for me to bid you all a very fond farewell and hope that you have a wonderful week ahead, stay safe smile lots and don't forget to look after each other.
If you would like more information please contact Charlotte Chilcott or call us on ++44 1980 847389. Alternatively click HERE if you would like us to contact you.