Announcing Tsimané combined lodge heli-fishing programme
As if fishing in the Amazon wasn't exciting enough, now adventurous anglers can now experience this pristine environment on a new Bolivia heli-fishing combo.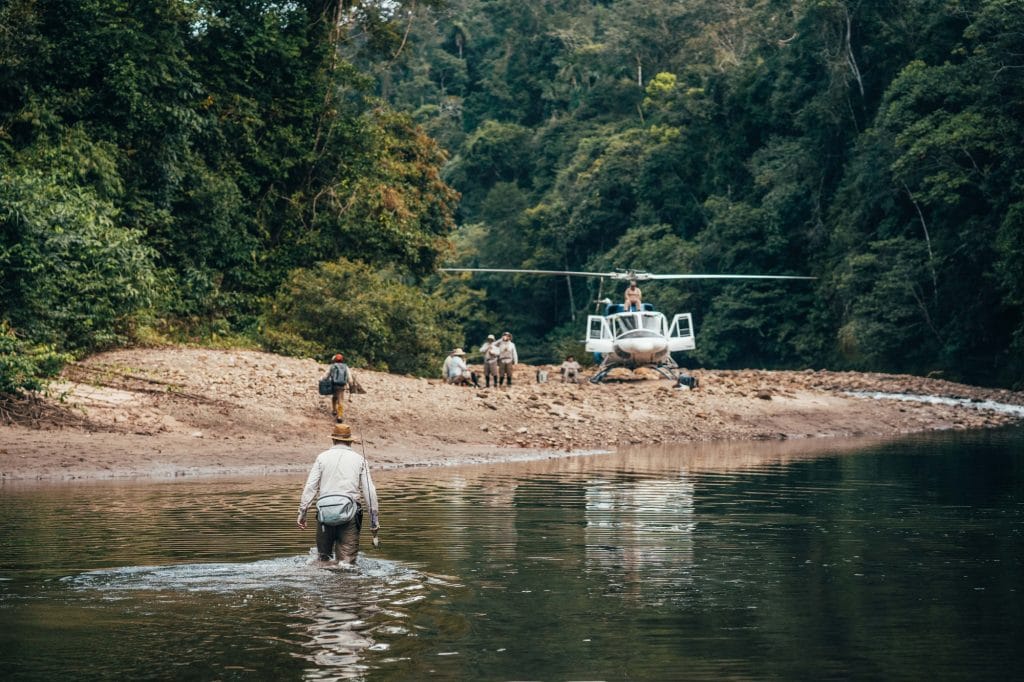 Under this new programme, a group of six anglers will fish half at week at Pluma Lodge before switching to the rest of the week at Secure Lodge. The other six anglers in the party will fish the lodges in reverse.
The season starts in late June / early July and finishes in late October. They will operate with two helicopters (one per lodge), both Robinson R44 RAVEN II with a capacity for a pilot plus three passengers (two anglers + one guide). Each day, the helicopters will take pair s of anglers with their guides to different spots into the unspoiled headwaters around Pluma and Secure lodges. The guides will take lunch and cold beverages for the fishing day in a Yeti cooler backpack, and at approximately 5 pm the helicopters will pick the groups up and return to the lodges. Guides will have satellite communication to ensure permanent contact with the helicopter pilots and the lodges. The waters around both lodges will be also available and completely rested (as the regular program of Pluma and Secure lodges will not exist anymore) in case anglers cannot fly for weather or other issues or even if the anglers just prefer to try the classic Tsimane experience.
The Combined Heli Program provides nine nights in total: two nights in Santa Cruz de la Sierra (first night upon arrival, and the second upon your coming back from Tsimane), seven nights all-inclusive at the new combined lodge program (both in Pluma and Secure lodges), and six days of helifishing in all the headwaters (or in the regular Lodge waters if the weather hinders flying).
The cost will be US$16,000 plus $1,250 Native Land Fee & National Park Fee.
The cost will include; 7 nights single room at the lodge, all-inclusive meals and drinks, 6 days guided fishing with shared guide, daily heli fly-outs, Wi-Fi, laundry, 2 nights in Santa Cruz in single rooms, airport transfers. The cost excludes; international flights, food and drinks in Santa Cruz, gratuities, and other personal spending.
Available weeks in 2024:
29th June to 6th July (starting in Sécure and ending in Pluma)
6-13 July (both)
13-20 July (both)
3–10 August (starting in Sécure and ending in Pluma)
7-14 September (both)
21-28 September (starting in Sécure and ending in Pluma
5-12 October (both)
12 -19 October (both)
19-26 October (both)
Space may be available in weeks not shown as held space is released and bookings move around so if your preferred week isn't shown above, please do ask Charlotte or Olly as it may well be possible to get the space you want.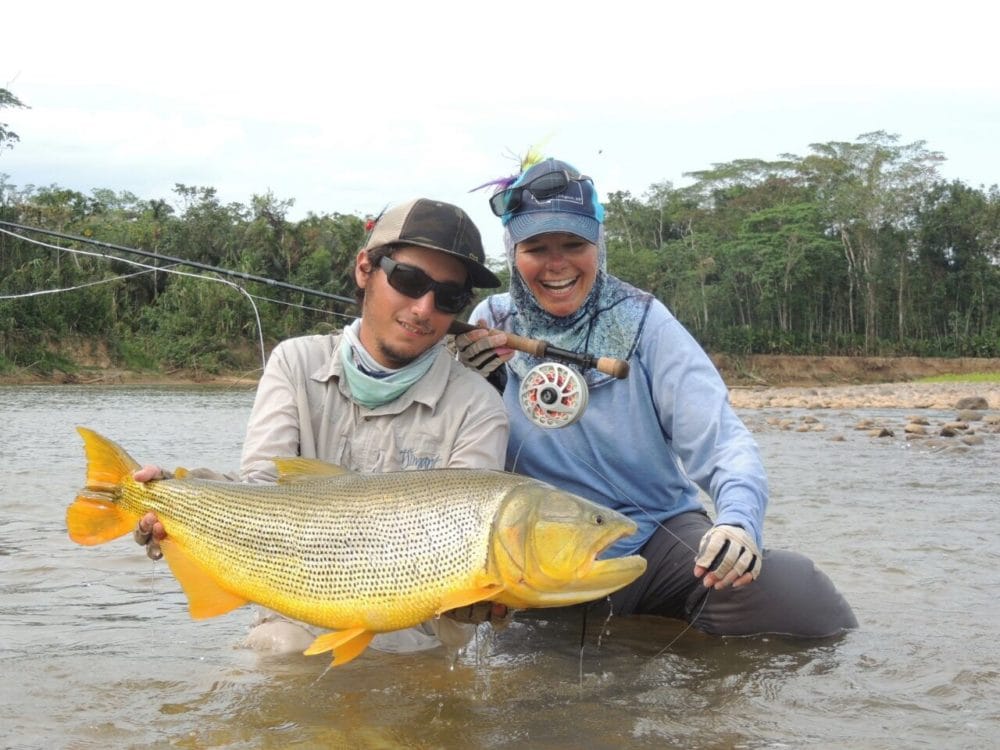 This new Bolivia heli-fishing combo is a fabulous opportunity to fish the remote and untouched headwaters of the Bolivian Amazon, where you'll wade up crystal clear freshwater rivers while casting to some of the best golden dorado, pacú and yatorana in the world. A truly unique experience in a wild and (anglers aside), untouched part of the world.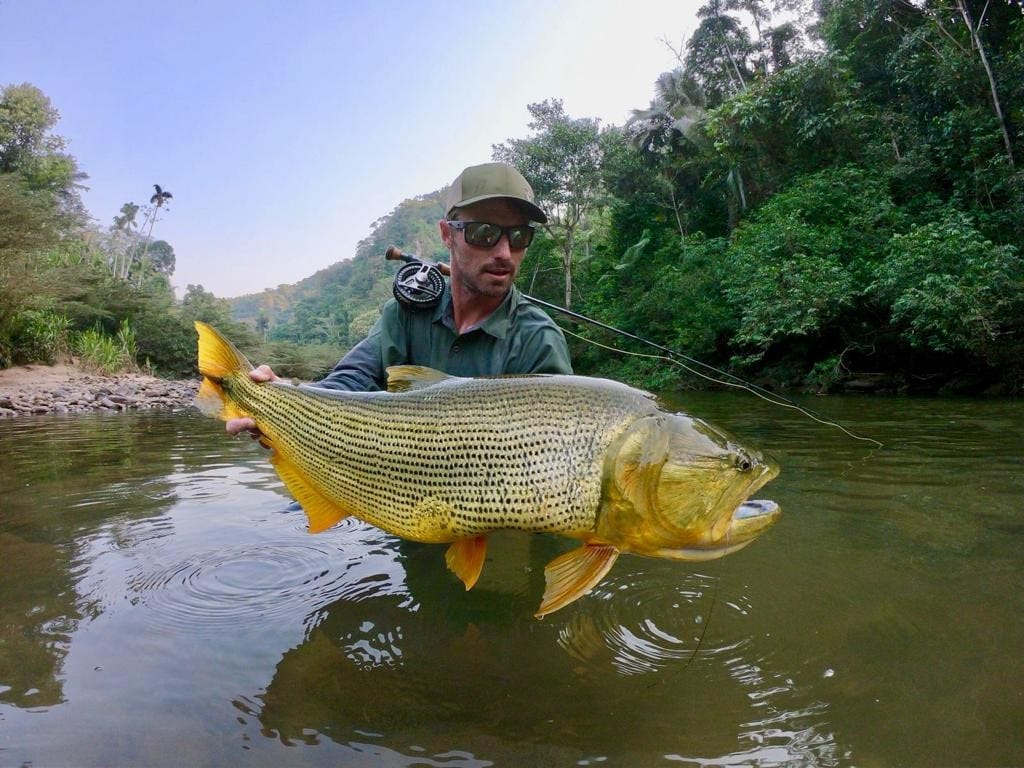 Fishing aside, this is an experience like no other. The flora and fauna of this remote part of Bolivia is rich and diverse and so few will ever have the opportunity to experience this first hand. Working with the local communities to preserve and conserve this unique habitat is key, and without the interest of travelling anglers the chances of this remaining wild and untouched diminish greatly.  Alongside your tackle and many flies, make room for a good pair of binoculars.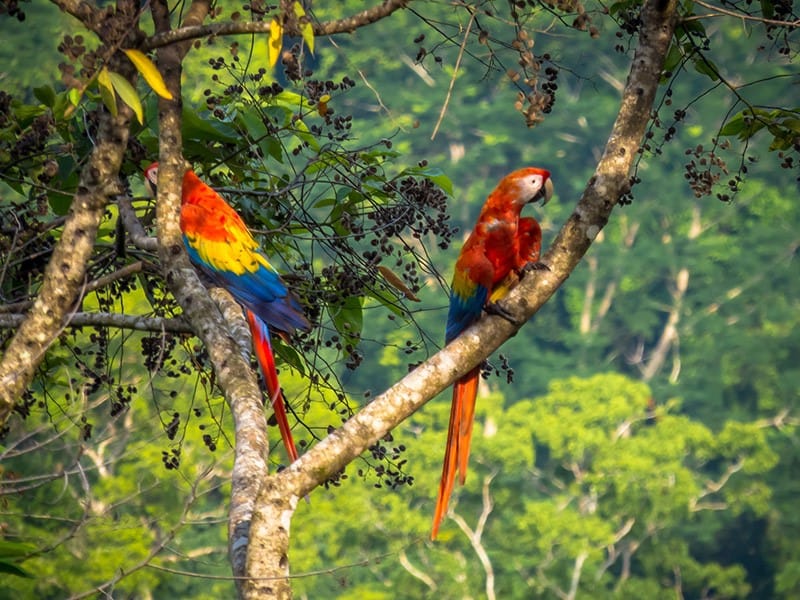 If you are keen to fish this part of the world but would rather enjoy the experience via a traditional lodge-based holiday that's possible too. In fact, Aardvark McLeod's Charlotte Chilcott will be hosting a trip to Agua Negra Lodge in Tsimané in July 2024. Full details can be found here. With only six anglers plus Charlotte, we think it will be a fabulous trip, just pack a sense of adventure along with your fishing tackle.
If you would like more information please contact Charlotte Chilcott or Olly Thompson or call us on
+44 (0) 1980 847389. Alternatively, click HERE if you would like us to contact you.