Agua Negra, Bolivia – July 2024
4th July – 12th July 2024
Charlotte's love of wild places will take her to the Bolivian jungle in search of dorado, pacu and yatorana. With only four anglers plus Charlotte, you'll need to pack a sense of adventure along with your fishing tackle.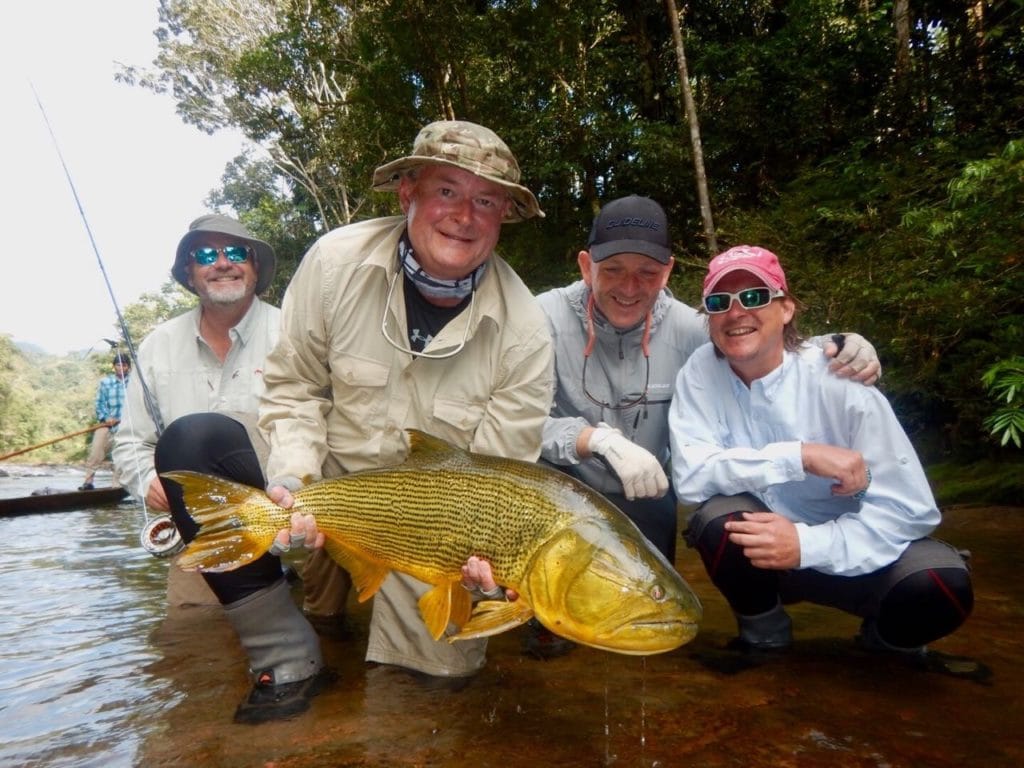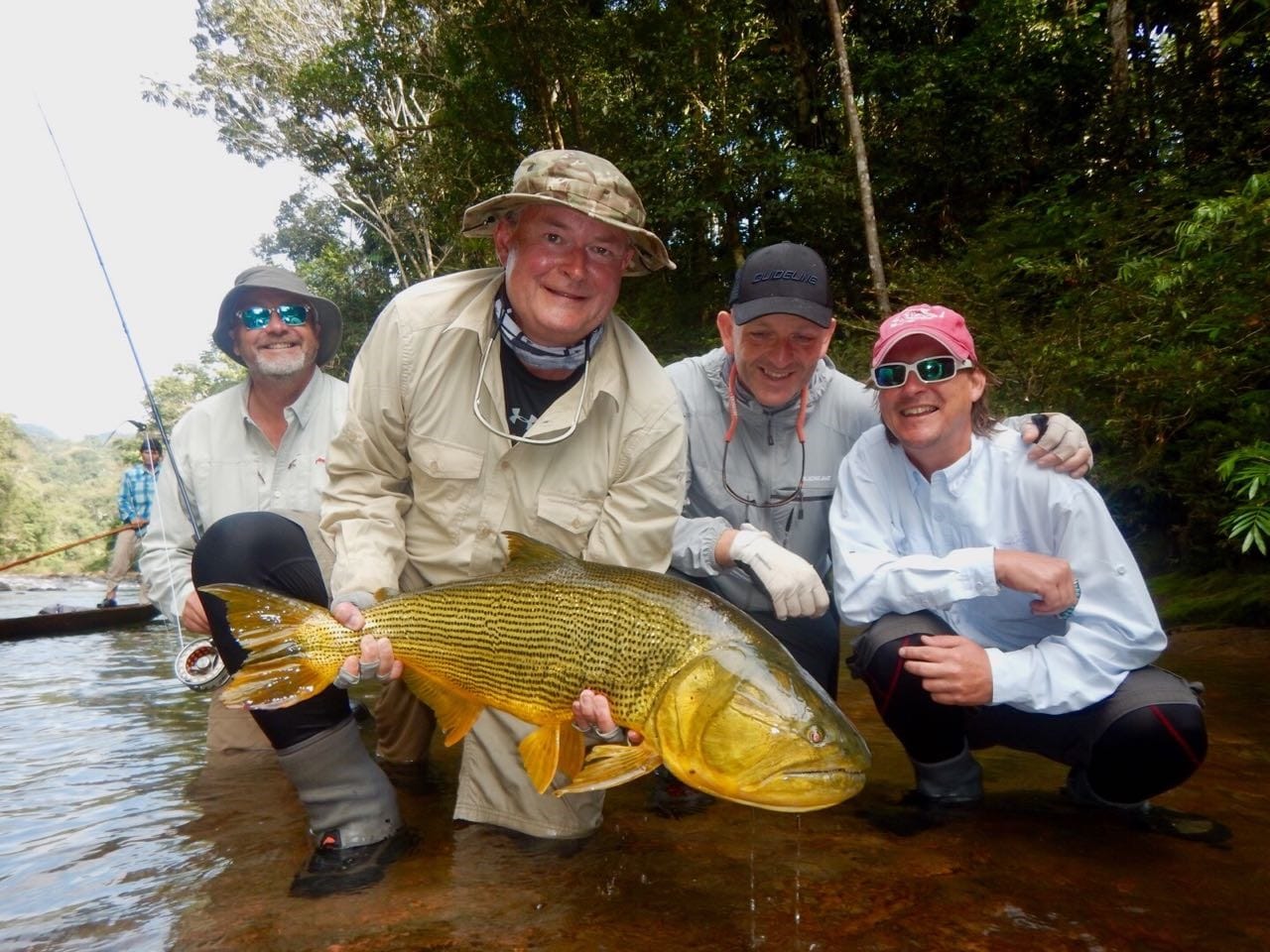 Agua Negra – exciting jungle fishing
This breath taking location, where rainforest meets the Andes, offers a fishing experience like no other. The untouched crystal clear streams running through the rainforest are home to rich populations of golden dorado which will test both angler and tackle to their limits. The water clarity means sight fishing is often possible and floating lines are the order of the day to temp these fierce fighting fish. You will wet-wade with a boat and guide on hand to take you to the next spot.
Why Charlotte wants to fish the Agua Negra
Charlotte's passion for tigerfish is well documented and has taken her from the Botswana and Zambia to Cameroon via Tanzania (several times). The thrill of targeting hard fighting freshwater fish has ignited an interest in fishing for golden dorado.
That said, Charlotte is never one to focus on just one species and the rivers of Bolivia have much to offer including pacu and yatorana. The lure of being able to sight fish for dorado is a big one, conditions allowing.
Having grown up in Africa, wild and remote places will always appeal to Charlotte and her innate love of flora and fauna made the opportunity to head to Bolivia one not to be missed.
Trip Itinerary:
Thursday 4th July: Arrive Santa Cruz and overnight at Los Tajibos Hotel
Friday 5th July: Fly to Oromomo Indian Community and transfer by boat upstream to the lodge.
Saturday 6th July to Thursday 11th July: Six full days guided fishing.
Friday 12th July: Return to Santa Cruz and overnight at Los Tajibos Hotel.
Saturday 13th July: Depart Santa Cruz for home
This is an ideal week for those who will enjoy being part of a small party, who enjoy the challenge and adventure of remote travel with the promise of hard fighting freshwater fish to look forward to.
For more information and an itinerary please contact Charlotte Chilcott or call our office on +44(0)1980 847389.